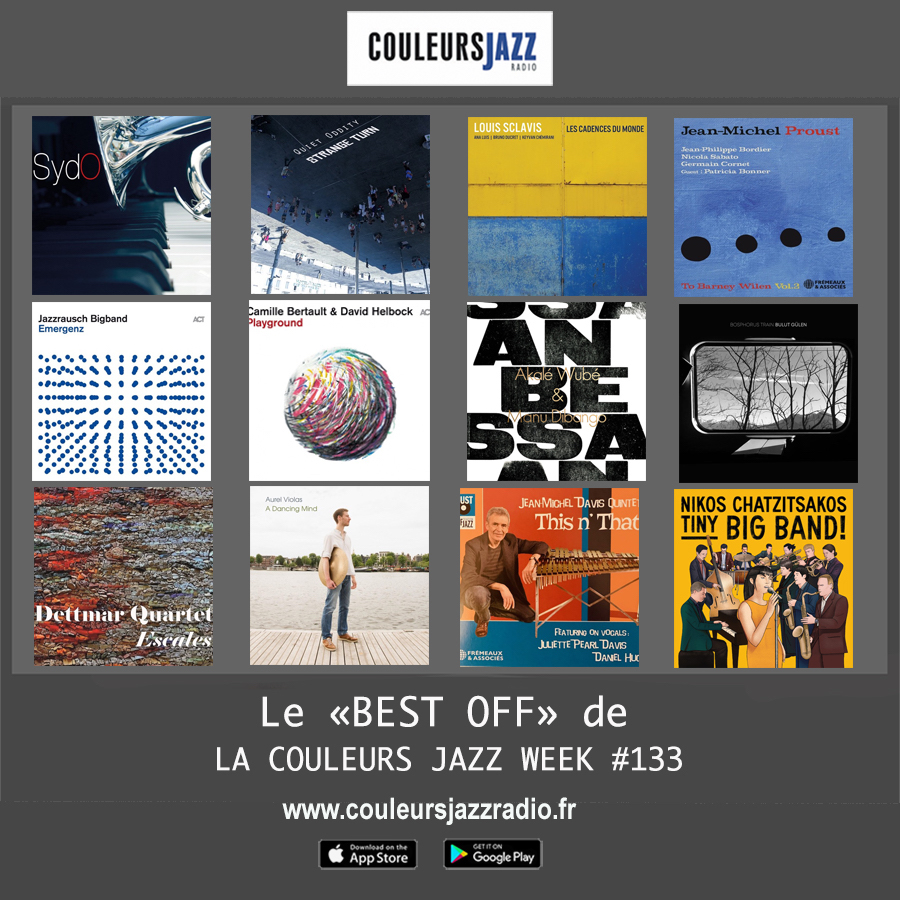 Week of May 30, 2022
[THE COULEURS JAZZ WEEK #133]
… The Best Of!
Monday at 4PM, Tuesday 5PM, Wednesday 6PM, Thursday 7PM, + at 08:00PM Monday 10:00PM Tuesday NYC time; and finally on BRAM' FM in the Tulle area, Tuesday at 9PM and Saturday at 4PM.
You will be able to discover the 12 best albums released these last days. An exclusive COULEURS JAZZ RADIO & BRAM FM with this week, after the credits " 21st Century Schizoïd Ma  , by Médéric Collignon, godfather of this Radio belonging to the musicians, we shall listen to an extract of :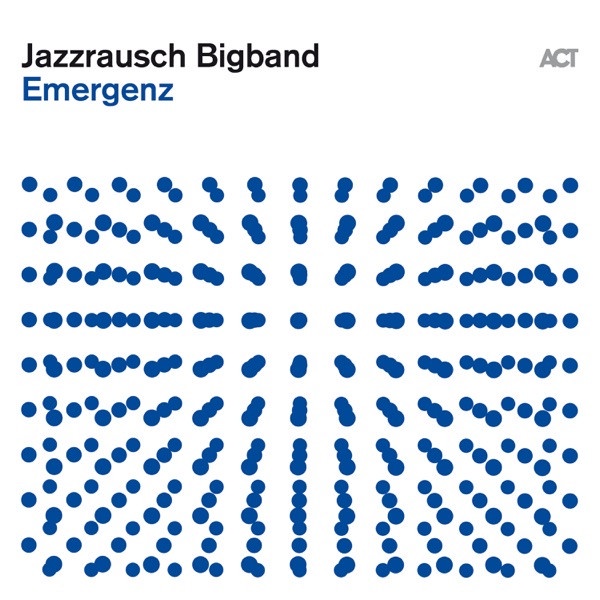 – " Emergenz "by Jazzrausch Bigband
This original bigband is a unique concept: imagine jazz meeting techno and all in one big band!
Since 2015, the Jazzrausch Bigbang has been in residence at the Harry Klein in Munich, a club renowned both for its house and techno programming and for its outstanding visual performances; the cooperation between a techno club and a jazz band is unique in the world.
After the album Techné in 2021, in which the vocals were particularly emphasized – there's some Kraftwerk in there – and which Couleurs Jazz Radio listeners know well, since it's on the radio's playlist, the new album Emergenz concentrates on the core of the band.
The approach is even more subtle and broader, as it incorporates elements of minimalist music, groove and hip hop, while remaining clearly jazz, thanks to the powerful choruses of the brass and vocals.
The moments of highest energy levels are still dominated by techno jazz, which is logical, but in the meantime, the binary rhythms of the bass drum is more and more suspended, so that quite naturally the sophisticated choruses of the brass and voices escape.
The Jazzrausch Bigband is directed and produced by Roman Sladek
Compositions and arrangements by Leonhard Kuhn.
This album was awarded a "Hit Couleurs Jazz" for its originality.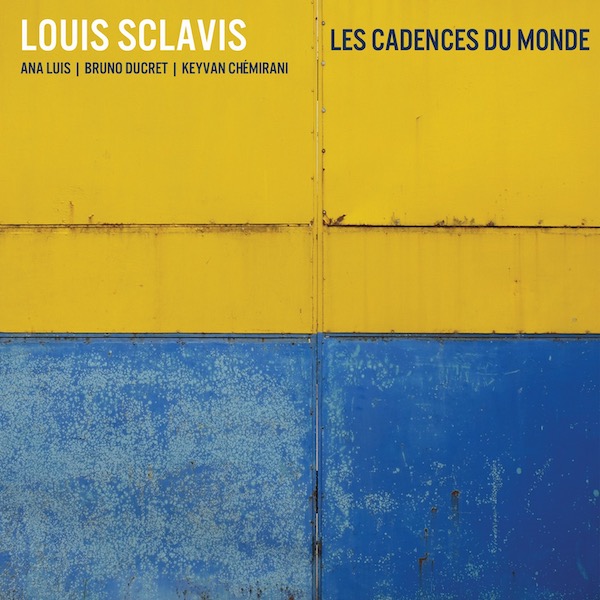 – « Les Cadences du Monde » by the 4tet of clarinetist Louis Sclavis
Other style, other morals!
Indeed, what are the cadences of the world which surrounds us currently? The cover of this album has the inverted colors -the sky is down- of a country invaded at forced rates. Could it be pure chance?
An album with melodies that evoke the colors and flavors of the world, at the limits of jazz and what is called world music, but also of contemporary art music, very written music, where the melodies are beautiful as the day that rises, and where improvisation is also very present.
The sound texture is as unexpected as it is seductive: a quartet of clarinets held by the leader Louis Sclavis, two cellos, those of Annabelle Luis and Bruno Ducret, alternating bows and pizzicati, and the rhythmic provided by the Iranian classical percussionist Keyvan Chemirani, a great master of the zarb and the daf
Majestic and delicate at the same time. A magnificent album Hit Couleurs Jazz for its originality and its beauty simply.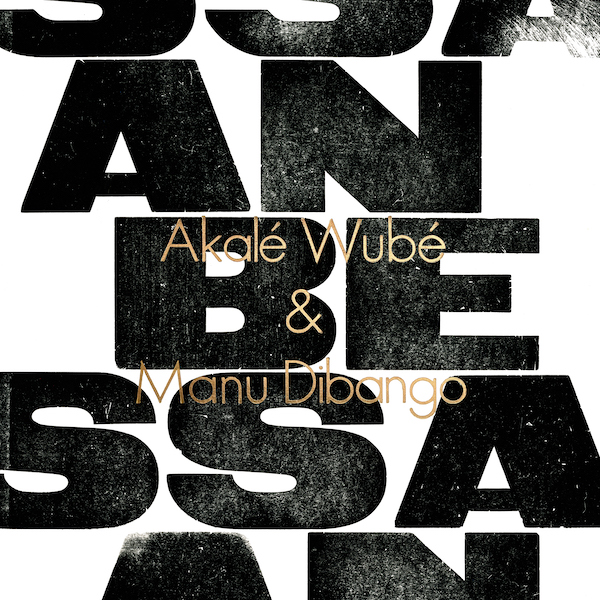 – « Anbessa » by Akalé Wubé band;
En décembre 2013, Alain Pilot et sa « Bande Passante » sur RFI célèbrent les 80 ans de Manu Dibango en réunissant autour du grand maître de la musique africaine des invités prestigieux dont les ambassadeurs de l'Ethio-Jazz : Akalé Wubé. 
Le groupe décide de reprendre en live sur les ondes "African Pop Session" et « Ekedi" – toutes deux composées et enregistrées par le saxophoniste Camerounais au début des années 70 – et sont très vite rejoints par Manu Dibango armé de son saxophone. 
Deux enregistrements live de ces versions seront tirés de cette rencontre inédite et improvisée. Une grande complicité s'installe très vite entre eux et, quelques mois plus tard, Akalé Wubé invite Manu Dibango sur leur titre Anbessa (Le Lion en Amharique) spécialement composé pour lui rendre hommage. Cette nouvelle collaboration leur permettra de partager des scènes à plusieurs reprises au cours des années suivantes. C'est ensuite sous l'impulsion de Manu Dibango, et avec le souvenir de cette live session chez RFI, qu'ils reprennent ensemble la route du studio afin qu'Akalé Wubé arrange et ré- enregistre avec lui 5 autres pépites méconnues de son répertoire : La Colère des Dieux, Du Bush a Bush, Gentlemen de Camp Yabassi, Otetena Munja et Peaceful Homeland. 
Malheureusement, Le Lion ne pourra se rendre au studio du groupe parisien début 2020 pour y poser ses derniers solos, le destin en ayant décidé autrement…
Akalé Wubé rend aujourd'hui un hommage fort et sincère à cette amitié à travers l'album Anbessa – réunissant l'intégralité des morceaux écrits par ou pour Manu Dibango et interprétés par le groupe – sur vinyle uniquement. 
A l'occasion de la sortie du nouvel album, Akalé Wubé  ont fait un concert au studio de l'Ermitage le samedi 28 mai 2022 et ont fait revivre pour la première fois sur scène, l'oeuvre du vieux lion qui, pour beaucoup, s'arrête au célèbre Soul Makossa. Pourtant, Manu, en 60 ans de carrière, a été l'un des des musiciens les plus prolifiques de la planète et l'un des meilleurs ambassadeurs des musiques africaines. 
Loic Rechard : guitare. 
Oliver Degabriele : basse. 
David Georgelet : batterie. 
Benoit Lavollée : marimba et vibraphone. 
Stephane Montigny : trombone. 
Olivier Zanot : saxophones. 
Heureux auditeurs de Couleurs Jazz Radio, réjouissez-vous ! L'album est en sélection sur Couleurs Jazz Radio évidemment.
In December 2013, Alain Pilot and his "Bande Passante" on RFI radio celebrated Manu Dibango's 80th birthday by gathering prestigious guests around the great master of African music, including the ambassadors of Ethio-Jazz: Akalé Wubé. 
The group decided to play "African Pop Session" and "Ekedi" – both composed and recorded by the Cameroonian saxophonist in the early 70's – live on air and were soon joined by Manu Dibango armed with his saxophone. 
Two live recordings of these versions will be made from this original and improvised encounter. A great complicity was quickly established between them and, a few months later, Akalé Wubé invited Manu Dibango on their track Anbessa (The Lion in Amharic) specially composed to pay him tribute. This new collaboration will allow them to share stages on several occasions during the following years. It is then under the impulse of Manu Dibango, and with the memory of this live session at RFI, that they take again together the road of the studio so that Akalé Wubé arranges and re-records with him 5 other ignored nuggets of his repertory: La Colère des Dieux, Du Bush a Bush, Gentlemen of Camp Yabassi, Otetena Munja and Peaceful Homeland. 
Unfortunately, The Lion will not be able to go to the studio of the Parisian group in early 2020 to lay down his last solos, fate having decided otherwise …
Akalé Wubé now pays a strong and sincere tribute to this friendship through the album Anbessa – gathering all the tracks written by or for Manu Dibango and performed by the group – on vinyl only. 
On the occasion of the release of the new album, Akalé Wubé have made a concert at the Studio of the Hermitage on Saturday, May 28, 2022 and have revived for the first time on stage, the work of the old lion which, for many, stops at the famous Soul Makossa. However, Manu, in 60 years of career, has been one of the most prolific musicians of the planet and one of the best ambassadors of African music. 
Loic Rechard : guitar. 
Oliver Degabriele : bass. 
David Georgelet : drums. 
Benoit Lavollée : marimba and vibraphone. 
Stephane Montigny : trombone. 
Olivier Zanot : saxophones. 
Happy listeners of Couleurs Jazz Radio, rejoice ! The album is in selection on Couleurs Jazz Radio of course.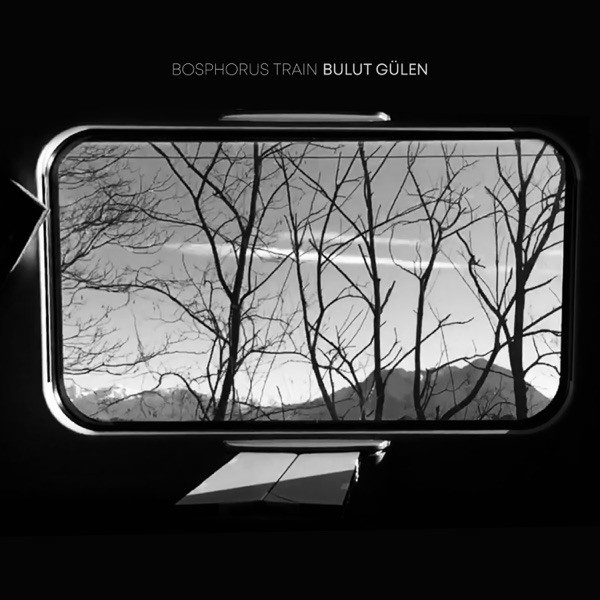 – «Bosphorus Train » of the Turkish trombonist, Bulut Gülen.
Bulut Gülen, has performed in the United States, Canada, Germany, Belgium, Holland, the Balkans and Turkey with Kurt Elling, Dee Dee Bridgewater, Miguel Zenon, McCoy Tyner, Benny Golson, following his studies at Berklee College of Music and the New England Conservatories.
His second and new album, as leader. "Bosphorus Train", features his own compositions inspired by his experiences. The "Bosphorus Train" used to take him to school in Istanbul every morning. One finds there his sound ambiances.
Bulut Gülen, trombone, compositions and arrangements
Baris Dogukan Yazici, trumpet
Ercüment Orkut, piano
Ozan Musluoglu, double bass :
Ferit Odman, drum
The Bosphorus Train, will regularly pass by the station Couleurs Jazz Radio, but
never at set times.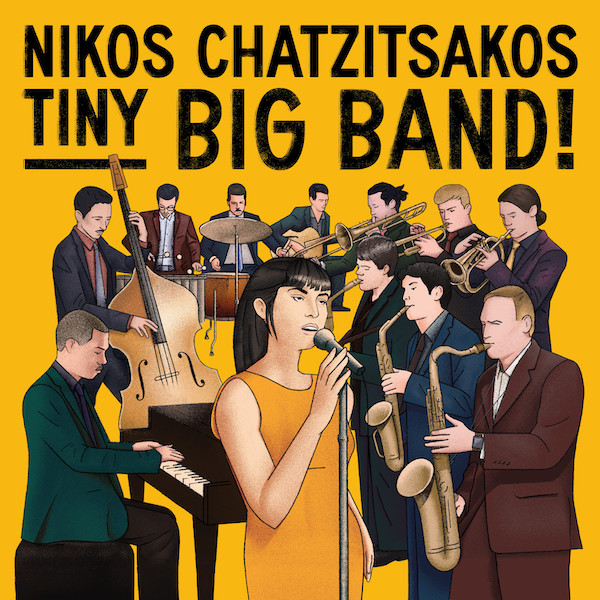 – « Tiny Big Band» by the Greek double bassist Nikos Chatzitsakos ;
The « Nikos Chatzitsakos Tiny Big Band » has been formed in 2018.
In this debut album, Nikos Chatzitaskos arranges jazz standards for a unique instrumentation of six blowers, with a classical rhythmic, piano, bass, drums, as well as the interventions of guests on vocals, guitar or vibraphone. 
This instrumentation, which is not very common nowadays, reminds us of the heyday of swing music, before the appearance of real big bands.
Like a film director transposing the plot and characters of an old screenplay into our modern world, Nikos Chatzitsakos manages to link through his repertoire the tradition of jazz music with the modern post-bop aesthetic and harmonic soundscapes.
Lian Zac – Voice
Will Mallard – Trumpet
Robert Mac Vega-Dowda – Trumpet & Flugelhorn
Eric Nakanishi – Alto & Soprano Saxophones 
Art Baden – Tenor Saxophone 
Brandon Lin – Trombone
Gabriel Nekrutman – BaritonSaxophone 
Gianmarco Ferri – Guitar
Vid Jamnik – Vibraphone
Marco Birro – Piano
Nikos Chatzitsakos – Doublebass
Karol Zabka – Drums
An album that really swings, selected on Couleurs Jazz Radio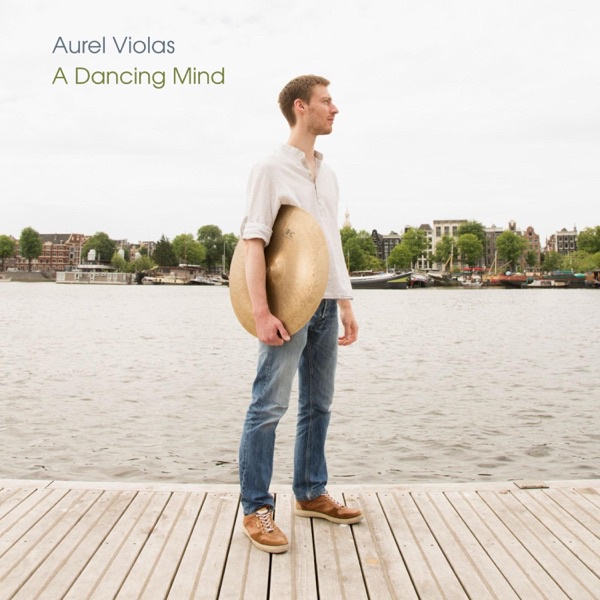 – « A Dancing Mind» by the French drummer Aurel Violas ;
Born in Fontainebleau and currently residing in Amsterdam, the French drummer who looks like a discobole (record thrower) on the album cover, Aurel Violas, releases his first EP, "A Dancing Mind".
Compositions for classical trio, piano, bass, drums all elegant, with a very current sound, but which do not hesitate to swing, as the two are perfectly compatible, despite the claims of modernists.
Despite its young age, this trio has many keys, starting with those of the success which should not delay to come.
Artistic directors of festivals, book them now that their price demands should still be reasonable. You will listen to an original and classic jazz, inventive and yet "easy listening".
Everything to seduce us… The 3 titles are selected on Couleurs Jazz Radio. A full album is coming very soon.
Personnel :
Remigiusz Knapik, piano
Daniel Nagel, double bass
Aurel Violas, drums.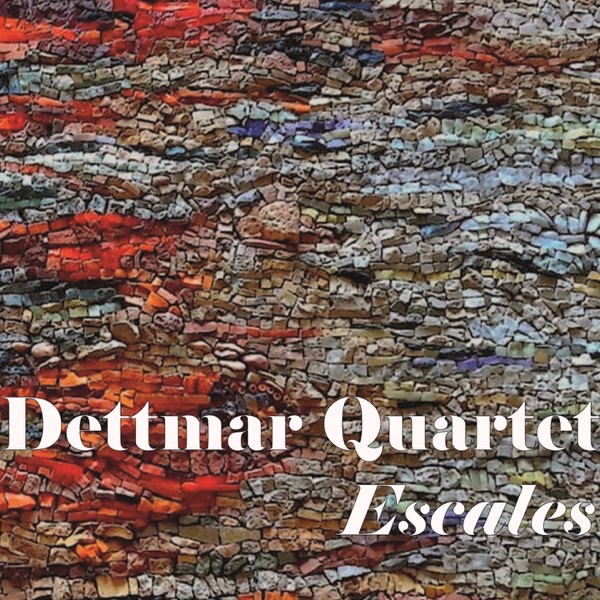 – « Escales » by Dettmar Quartet ;
Violonist Guillaume Dettmar integrates jazz into his compositions inspired by Klezmer music and more generally by the Mediterranean region.
The album "Escales" presents his new 4tet of jazz culture and improvised music: Alexandre Jouravsky on piano, François Laizeau on drums and the double bass player Bernard Cochin.
Guillaume proposes original compositions halfway between Mediterranean music (Spain, Maghreb, Greece, Middle East) and jazz. He has integrated into his repertoire two songs – a medieval song (tradition of the mouacha) dated between the 8th and 13th century, in Arabic: Lamma Bada Yatathana and to continue in this tradition of the mouacha, he added a song of his own composition, in Hebrew: Hasahmaïm Bakhou Bishvili on the same themes, which continues this tradition of poems
The technical elements of the "Escales" project are based on series, turnings, suites and ornamentation. Also inspired by oriental maqams (mode with quarter tones), this music is centered around polyrhythm, composed measures, irregular. Beyond the groove, influenced by the music of North Africa (Algerian chaâbi) and the Middle East, the modes of play also use the oppositions, the confrontations, the superpositions and the contrasts. Improvisation develops in the center of the musical pieces. Themes well structured around a chiseled and chamber music writing supported by a singular groove let themselves drift more or less slowly in the improvisation with evolving grids or simply by the interaction between the musicians, to come back after the journey on a theme or an extension of the theme.
"Escales" associates music that speaks to the body (dance, song, celebration) and music that incites to travel (melancholy, nostalgia, appeasement).
Guillaume Dettmar confides to us: "Escales is a creative project, a journey through the different influences that have shaped me since the beginning of my musical commitment. Viscerally, I dig the furrow of my Mediterranean culture associated with my background as a classical and contemporary musician with an opening to jazz and improvised music."
Staff:
– Guillaume Dettmar: compositions, violin, vocals,
– Alexandre Jouravsly: piano, co-arrangements
– François Laizeau: drums
– Bernard Cochin: double bass.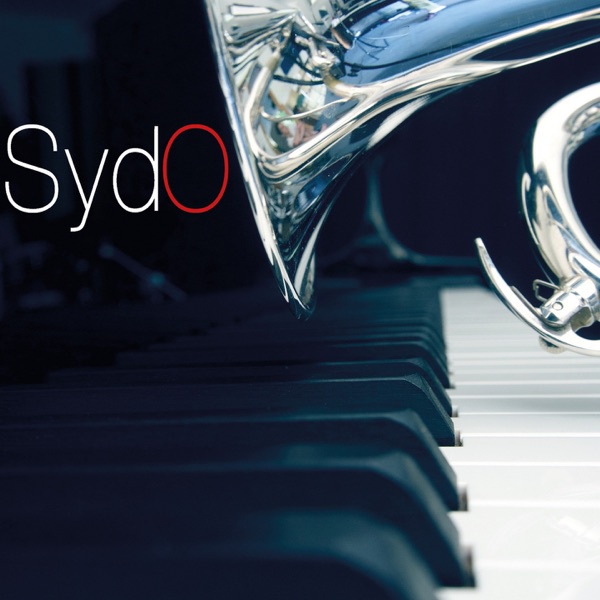 – «  SydO » by the duet Dominique Fillon on piano  and Sylvain Gontard on trumpet ;
SydO…. Do, Ré, Mi… Si for Sylvain Gontard, trumpet – and of course Do for Dominique Fillon, on piano. It's really cute.
The welded duet proposes us a superb musical journey all in complicit and eclectic winks considering the numerous sources of inspirations going from the funk to the Stinguian or Supertrampian pop, to the blues and the jazz of course and to the java…
To quote our colleague David Koperhant who signs the liner note of the record: "Taken on the informal tone of the discussion between friends, the record carries us however in a torrent of emotions! As a red thread, a certain idea of songwriting by two musicians who are not the kind to hide the melody in the basement. When Dominique Fillon and his colorful piano dialogue with Sylvain Gontard and his expressive and supple trumpet, we feel a touch of magic in the air. We call it complicity!"
At the same time direct and sensitive, warm and involving, one can only spend a pleasant time listening to this album.
Moreover it is in selection on your Couleurs Jazz Radio.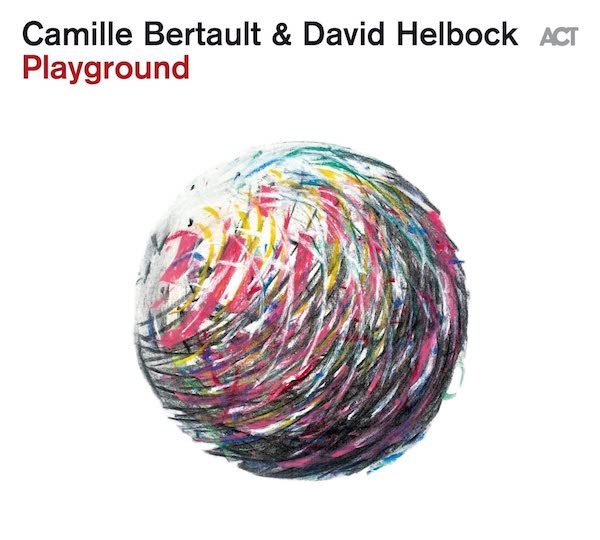 – « Playground » by the duet Camille Bertault, voice and Austrian pianist David Helbock ;
Another duet, other morals! This time between the very visible French singer-songwriter and the Austrian pianist of the new jazz scene.
Very beautiful pieces that take us into a joyful, lively, playful and virtuoso jazz. Like most of the duos that are formed in the world of jazz – because nothing forces them to do so, isn't it – complicity is king and their respective talents express themselves and enrich each other in the service of creativity.
Due to several postponements due to the restrictions of the pandemic, it was only in the summer of 2021, at the INNtöne jazz festival, that their first duo concert took place. The reception was enthusiastic, and the set performed at this important festival in Austria became the basis for the album "Playground": "We exchanged emails about what we wanted, about the pieces we liked, like before Ludwigsburg," Camille Bertault recalls. "We both like Egberto Gismonti, Hermeto Pascoal, Björk and Thelonious Monk. And we wanted there to be a classic piece," explains David Helbock.
Thus, the tribute Para Egberto, Gismonti's Frevo, Björk's New World, Monk's Ask Me Now and Alexander Scriabin's Etude in C sharp minor Op. 2 No. 1 form the basis of the album and are fascinating starting points for the duo. The ways in which Camille Bertault deploys her vocal art are hers and hers alone. It pleases and fascinates… or not. She uses her voice as a real instrument to carry a melody, on frantic rhythms but always with precision. David Helbock, on his side, exploits all the sound possibilities of the grand piano. He doesn't just muffle the piano strings, he plays directly on them, he uses the piano body as a percussion instrument and also uses electronics. "For the first time, I also worked a lot with loops here," he adds.
Playground is in selection on Couleurs Jazz Radio, it's up to you to play, or rather to listen.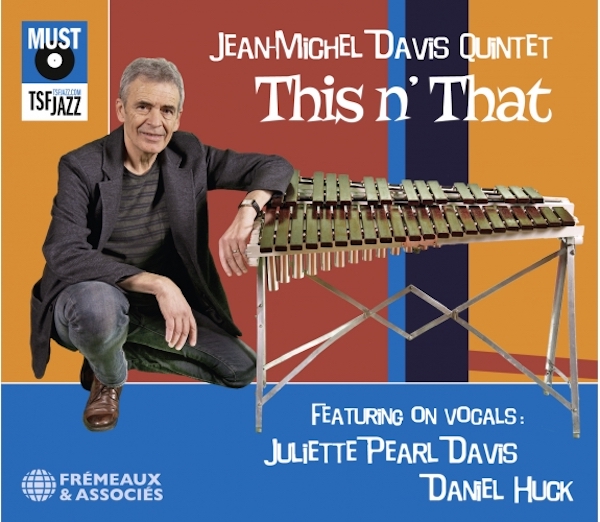 – « This n' That » by vibraphonist Jean-Michel Davis' Quintet ;
Jean-Michel Davis is a rare musician, whose artistic sincerity is matched only by his rich musical career. For the first time our listeners will be able to hear him on Couleurs Jazz Radio. At last!
In This n' That, the vibraphonist continues to explore the sound possibilities of his instrument. With his quintet (Julien Charlet, Raphaël Schwab, Frédéric Loiseau and Patrick Villanueva) he pays tribute to the great standards of the jazz and French song repertoires (Weill, Trenet, Gershwin, Gainsbourg) and delivers some beautiful personal compositions. The vocal part is not left out since it is admirably ensured by Daniel Huck (who did not lose anything of his brilliant verve of scator on Feeling Good) and Juliette Pearl Davis (who brings a surprising freshness to this repertory). A high-fidelity jazz, deliberately fifties, on the borders of bop and cocktail music. 
(Source : Augustin Bondoux & Patrick Frémeaux)
Jean-Michel Davis, vibraphone, marimba, xylophone, glockenspiel
Frédéric Loiseau, guitar.
Raphaël Schwab, double bass.
Julien Charlet, drums & basque drum
Patrick Villanueva, piano, accordion
Juliette Pearl Davis, vocals
Daniel Huck, vocals & scat
Hubert de Villèle, flute.
– « Strange Turn »  by Quiet Oddity trio. 
Quiet Oddity is a jazz trio led Juliette Boyer on double bass, Lucien Domball on piano and Emilian Ducret on drums.
The original compositions developed by the trio build a universe that oscillates between contemplative reverie and explosive flashes, and that opens all the fields of possibilities to the personality of each one.
Do you want intimate, sweet, surprising and paradoxically strong? It's over here.
Listen to Couleurs Jazz Radio, you will find them in a good place between the greatest of the jazz world. They will be at ease there, even if they cultivate singularity as the title of the album suggests, but always well in place.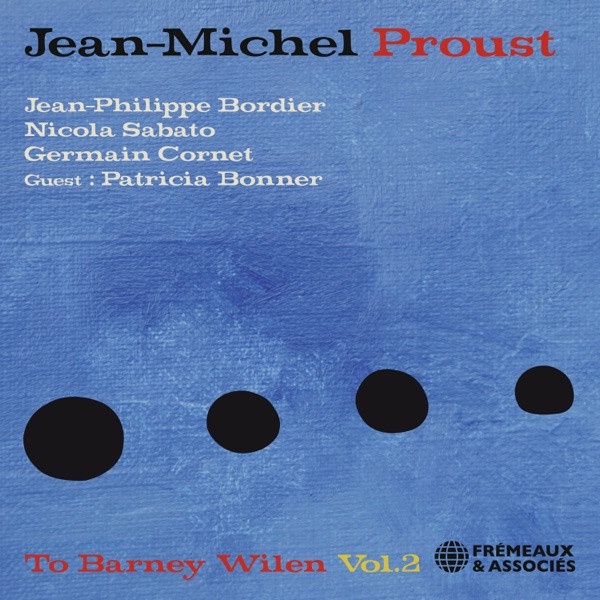 – « To Barney Wilen Vol.2 » by the saxophonist Jean-Michel Proust
Jean-Michel Proust, mieux connu aujourd'hui comme programmateur de Festivals, ancien producteur-animateur de radio et de télévision, journaliste, memebre de l'Académie du Jazz est également saxophoniste, compositeur et chef d'orchestre.
Il célèbre ici de la plus belle des manières, Barney Wilen pour son ouverture d'esprit, son éclectisme dans ses choix de thèmes, son élégance de phrasé, sa manière unique d'exposer les thèmes, de créer des climats, de provoquer des émotions.
Jean-Michel Proust épouse la sensibilité du mythique saxophoniste pour aller aborder le grand songbook du jazz : celui des classiques de Richard Rodgers & Lorenz Hart, Vincent Youmans, Isham Jones ou Django Reinhardt.
La place de la guitare étant ici centrale, le poste est confié à l'excellent Jean-Philippe Bordier.
Porté par une section rythmique qui lui réserve un écrin d'une rare justesse, Jean-Michel Proust, conclut formidablement son hommage avec cet opus en apesanteur, qui combine notes ouatées et swing exquis.
(D'après le liner note de Frémeaux & Associés)
Jean-Michel Proust : saxophone tenor, soprano et baryton
Jean-Philippe Bordier : guitare
Nicola Sabato, contrebasse
Germain Cornet: batterie
Guest –
Patricia Bonner : voix
En sélection sur la meilleure des radios de Jazz actuellement,
best known today as a festival programmer, former radio and television producer-host, journalist, and member of the Académie du Jazz, is also a saxophonist, composer, and bandleader.
He celebrates here in the most beautiful way, Barney Wilen for his open-mindedness, his eclecticism in his choice of themes, his elegance of phrasing, his unique way of exposing the themes, of creating climates, of provoking emotions.
Jean-Michel Proust marries the sensibility of the mythical saxophonist to approach the great songbook of jazz: the classics of Richard Rodgers & Lorenz Hart, Vincent Youmans, Isham Jones or Django Reinhardt.
The place of the guitar being here central, the post is entrusted to the excellent Jean-Philippe Bordier.
Carried by a rhythm section which reserves him a setting of a rare accuracy, Jean-Michel Proust, concludes formidably his homage with this opus in weightlessness, which combines padded notes and exquisite swing. (From the Frémeaux & Associés liner note)
Jean-Michel Proust: tenor, soprano and baritone saxophone
Jean-Philippe Bordier: guitar
Nicola Sabato: double bass
Germain Cornet: drums
Guest –
Patricia Bonner: voice
In selection on the best jazz radios currently.
To Barney Wilen Vol.2 is a Hit Couleurs Jazz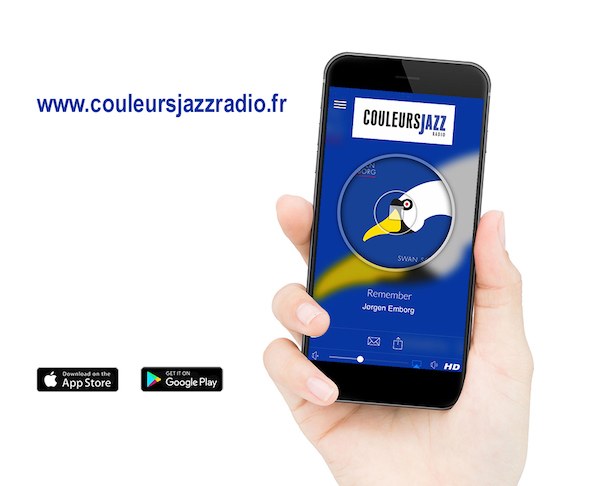 Chantons sous l'Appli !
AppsCouleurs Jazz Radio GooglePlay : https://bit.ly/CJRGooglePlay
Apps Couleurs Jazz Radio iOS Appstore : https://bit.ly/CJRAppstore