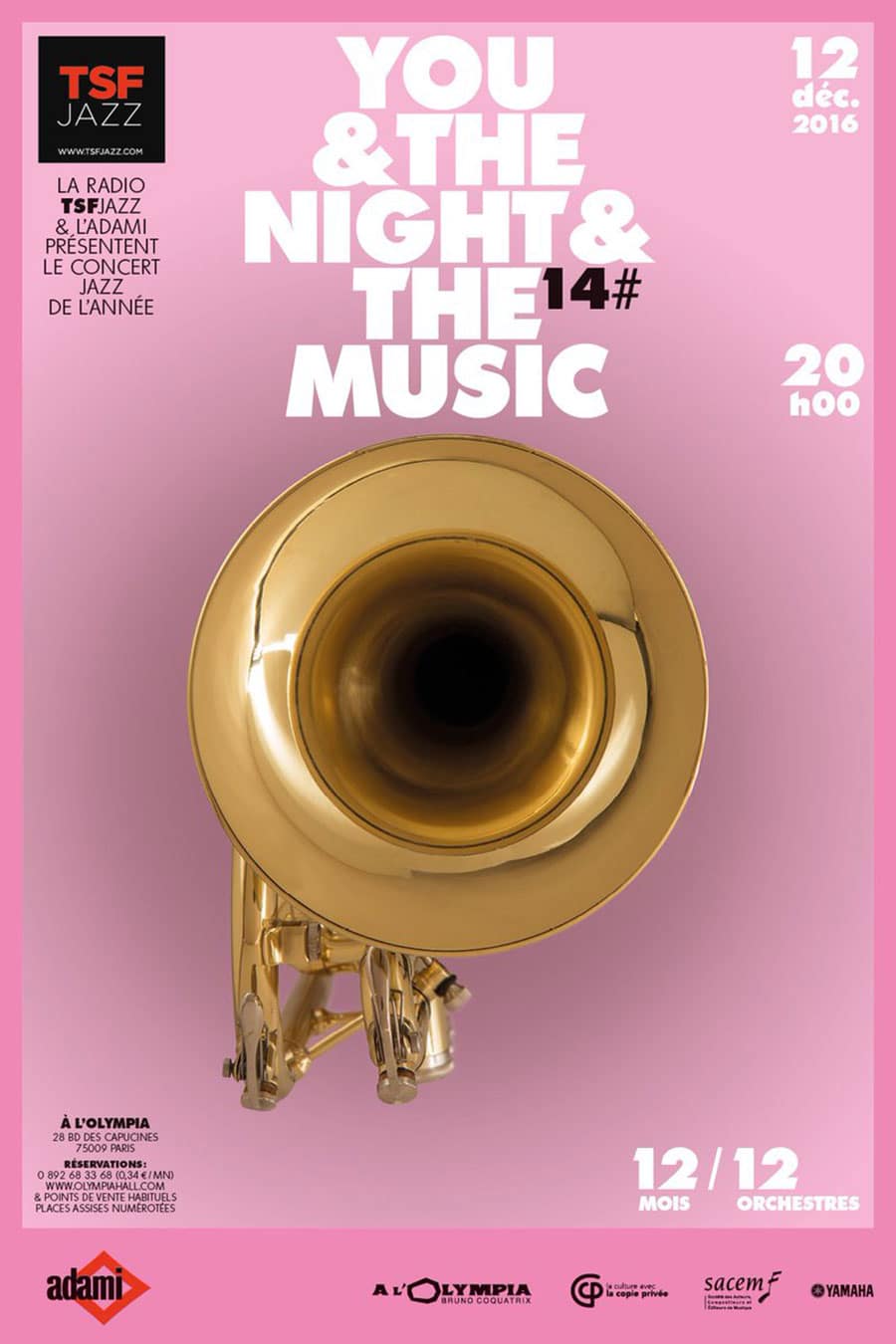 Only one concert not to be missed this year (as every year)!
The radio TSFJAZZ organises next December 12 décembre the 14th edition of: "You & The Night & The Music"
As every year, a selection, a Best of Jazz 2016.
Here is a video from 2011, to taste the atmsosphere…
On 12/12, 12 orchestras will follow on the mythical scene of the Olympia !
3 hours of Live Music! With Sebastien Vidal on stage.
Program :
Guys of Honnor : Johnny O'Neal
The Red Star Orchestra under Johane Myran's direction,with Thomas de Pourquery
The Amazing Keystone Big Band
Trio Corrente
Big Yuki
Samy Thiebault Quintet
Macha Garibian
Awake
Florin Niculescu
Lou Tavano
Marquis Hill Blaktet
Laurent De Wilde & Ray Lema
Guillaume Perret
Laurent Courthaliac Octet
Mathew Halsall & the Gondwana Orchestra
Fred Nardin – Jon Boutelier Quartet
Lucy Dixon
Jacky Terrasson & Stéphane Belmondo
Yom
Invités Bonus : Mark Turner Quartet feat. Avishai Cohen et Bireli Lagrène