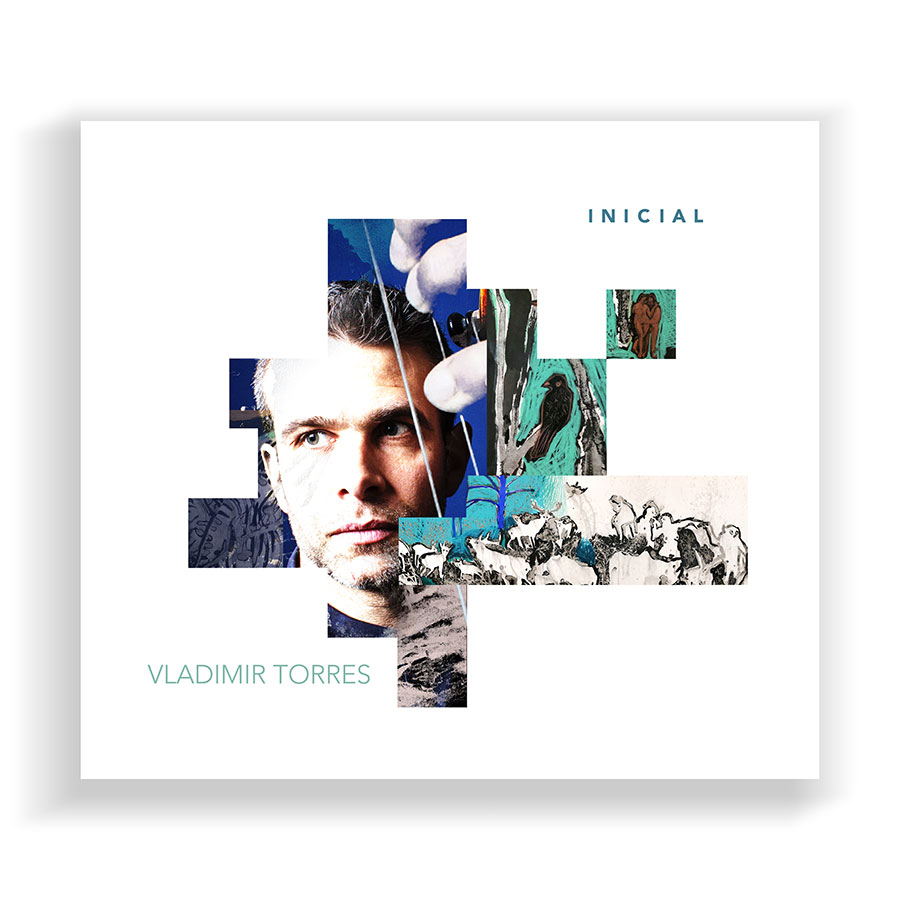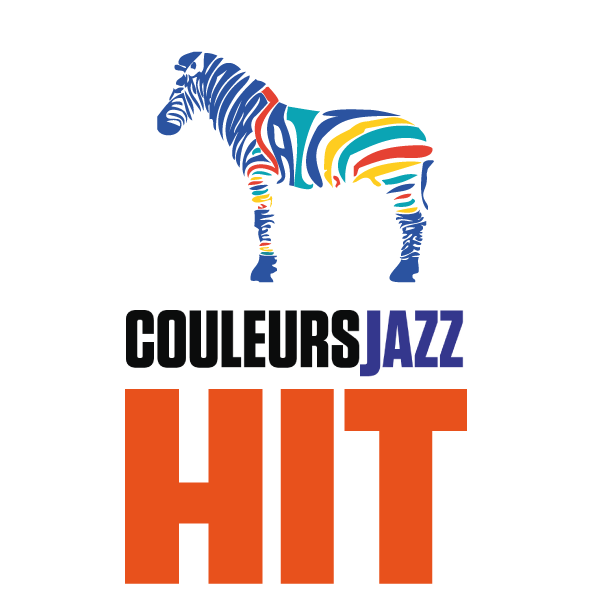 After having tested his compositions on stage and on tour with renowned musicians, the double bassist Vladimir Torres launches out as a leader with Inicial: an album at the crossroads of styles and influences: between Caribbean, pop and jazz, this mix gives you the chance to savor a rich work, with overflowing and communicative energy. The project carries modern music, far from barriers and labels. It knows how to amaze as much as to please.
The groove is melodious and sensual, the rhythmic relentless and impeccable. A round and rich double bass sound and multiple ripples, warm as a fragrant sauce base that links choruses inspired by Christophe Panzani's saxophone or Damien Groleau's flutes (in particular in "A Gabriel Solo Le Gusta Bailar") irresistible to move, if not dance. This is what comes first to mind, listening to Vladimir Torres' first project as a leader.
But make no mistake, the man has experience, even if he was not always at the top of the poster, he has already participated in forty albums before taking the plunge, encouraged by his musical friends.
Another immediately identifiable character, listening to Initial, is this real sense of space with a lyrical depth of the themes, in "Nuevo Comienzo" for example.
Each musician of this trio + two guests is linked to the double bass of Vladimir Torres, as to the pulsation of the drums masterfully held by Tom Moretti, to move forward always in the service of the melody. (Interlude 4 No Anticipes)
A mix of cohesion and imagination reigns throughout the album in a relaxed atmosphere.
An album with very inspired music, where creativity and rhythm prevail in a joyful whirlwind of blue notes.
In Vladimir Torres's compositions, you can see the influence of his Uruguayan culture with a touch of candombe, written in original melodies mixed with a great sense of improvisation.
A universe that belongs to him, but where the musicians who accompany him play in a register where they seem to be confident.
Tom Moretti, because they have already participated together in a number of projects, but also Martin Schiffmann, who arrived more recently and who knew how to immediately grasp the essence of this very personal universe with all the delicacy in the touch of his piano. or the keyboard of his Fender Rhodes.
A very beautiful undeniable jazz music, respecting the fundamentals, with bright and warm colors and multiple influences both world and hard bop; influences that Vladimir Torres himself claims.
The arrangements are very sophisticated, which does not mean that they are unreadable for the average listener. On the contrary, relying on melodies that seem simple, the whole world can easily be taken on board, while the specialist has all the material to discover the rich subtleties embedded in the scores and improvisations.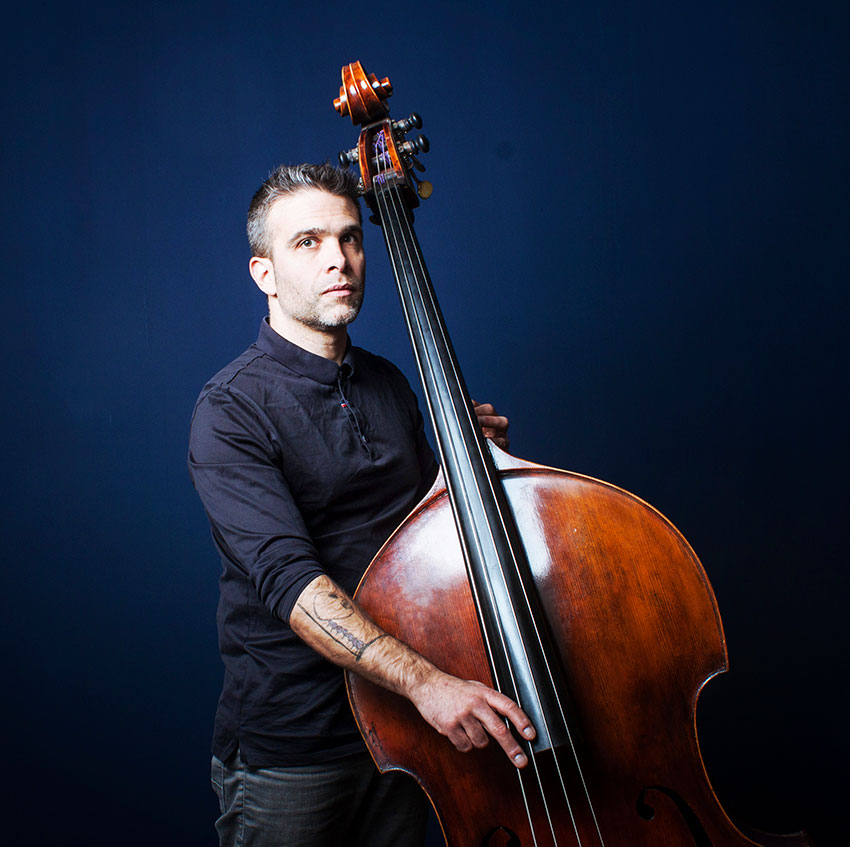 Vladimir Torres was kind enough to answer our questions exclusively.
CJR : Vladimir, can you explain this "Inicial" project to us and already, why this title?
VT : The title means the beginning, the start, already of my project in my name, because I spent many years accompanying the other artists as a musician, I also exercised for them the professions of booker, producer, arranger, composer sometimes, but never on my behalf. So this is a first album on my name.
CJR : To explain your music as Thelonious Monk says, "Trying to explain music is like trying to dance architecture". Can you try this tour de force? Without necessarily explaining your music, just telle us please, what led you,  while creating this album?
VT : These are compositions which came to me over a fairly limited period and which thus make up a whole everywhere, even if they are different from each other. They are close in the chronology of the compositions. All are inspired by moments of life, quite intimate things, from my daily life with my family, my children. Like kind of the culmination of my existence.
CJR : It looks a bit like novel writers who in their first book tend to tell their lives, is that a bit?
VT : Yes, that's it!
CJR : Can you go into the details of these titles, give us a few?
VT :Yes, there is a song in particular, a little pop, a ballad, which is called "The Leaving", which I wrote in fact to evoke this feeling of separation while thinking of my eldest son who lives in Uruguay and that I only see 2 months a year, during the two annual trips he makes to find me here in France. This is a bit the expression of this recurring melancholy due to the separation and the emptiness left in each of his departures …
I also wrote a song for my youngest son, Gabriel. The song is called "A Gabriel, Solo le Gusta Bailar" (Gabriel just likes to dance). At a time when he was in demand to be hugged to dance on lots of different music … So I composed this song a bit like a dancing lullaby. An invitation to dance…
I also made an arrangement for the Beatles song Blackbird, in which my South American influences show through, in the Afro-Latin arrangement, so to speak, of selected rhythms.
I like this song, even if it has been arranged many times in jazz like other Beatles themes, but I like its melodic and harmonic contruction and the idea that claimed McCartney and Lennon which was to defend the movements of rights American social media at the time the song was released.
CJR : Speaking of rhythms which you alluded to earlier, we find the influence of South American music and candombe, right?
VT : Yes of course I was immersed in these atmospheres thanks to my two Uruguayan parents who listened to this music a lot at home. I also play music with my dad! His music is very borrowed from this culture. I have always played a lot of Latin and Caribbean music. So there you have it, my influences are as much this music as pop, rock and more.
CJR : Who are the musicians in particular who influence you or have influenced you in your musical choices?
VT : There are so many! But if I were to quote only one Rock group it would be Led Zeppelin, for the quality of their compositions and the richness of their music.
CJR : Ok for the rock influence, but undoubtedly jazz, if only in the area of improvisation is very present in this album; What would Jazz be for you if you had to offer a definition?
VT : I think there are as many jazz (s) today as there are composers and performers of this music. It's very difficult today to define a musical genre that will inevitably be influenced by many things, inevitably … My personal jazz is of course influenced by the multiple musics that I have been able to listen to. It's a bit like in song today, we will be able to find very different influences, even if only a few years ago, the song was then confined to a more closed universe… A universe of chansonniers in a way . So it's hard to define jazz. Let's say it's still music open to all possibilities and in particular to improvisation.
CJR : Can you introduce the great musicians who are in this band?
IVT : They are not only excellent musicians, but they are also friends, close friends for the most part. Musicians with whom I have been playing for a very long time. In this case Damien Groleau who came to play the flute on this album, but who is basically an excellent pianist, composer and with whom I have been making music for over 20 years now. Jazz groups where he was at the piano among others.
Christophe Panzani, a great musician for whom I also highly value his talent and creativity, has also become a very close friend, since music has also been shared for almost 20 years. We have traveled all around the world together! In England, in Vietnam, in Africa… I am therefore very very happy that he came to participate in this project which was close to my heart despite the transport strikes in Paris at the time of the recording.
(Another adventure before this confinement!)
As for my trio, composed of Tom Moretti on drums and Martin Schiffmann on piano and Fender Rhodes with whom we practice a lot and very regularly. So we arrived, which delights me, at a certain complicity on stage as much as on the record.
They are all excellent musicians. It's important to have Tom with me, whom I trust.
CJR : you can indeed feel this 'interplay between you, which is a bit characteristic of this jazz music, isn't it?
VT : yes, it is this ability to listen between us that makes the quality of this music and what is part of the definition of jazz, indeed.
CJR : One last question: Given all the difficulties of such a project, in addition to the current period with these strikes at the time of recording and now with this unprecedented confinement. It's extremely complicated to make a record these days! So congratulations already! What would you like to say, given this context, if there are one or more words to remember from this "Inicial" project?
VT : I hope, having worked so hard for it to succeed, that I can take this project much further. Inicial is the beginning, it is absolutely not an end. This is an opportunity to be able to bring the project to the stage and to defend it. What I intend to do!
And what I want to remember above all is that it is certainly not something that I did on my own. I benefited from the support of my loved ones, my family, of course and also the contributors to the crowdfunding which brought together more than 100 contributors and without whom it would not have happened. There is also the Horizon Violet Label which supports me enormously, thus gives me access to distribution at Absilone and thus the disc is available as soon as it is released on April 24 on all platforms.
—————————
Inicial is an album to put between all ears, both warned and novices.
It is produced under Horizon Violet label.
Line up :
Vladimir Torres : UprightBass
Martin Schiffmann : Piano/Fender Rhodes
Tom Moretti : Drums
Christophe Panzani : Saxophones
Damien Groleau : Flutes/Bansuri
©Photo Header JC Polien