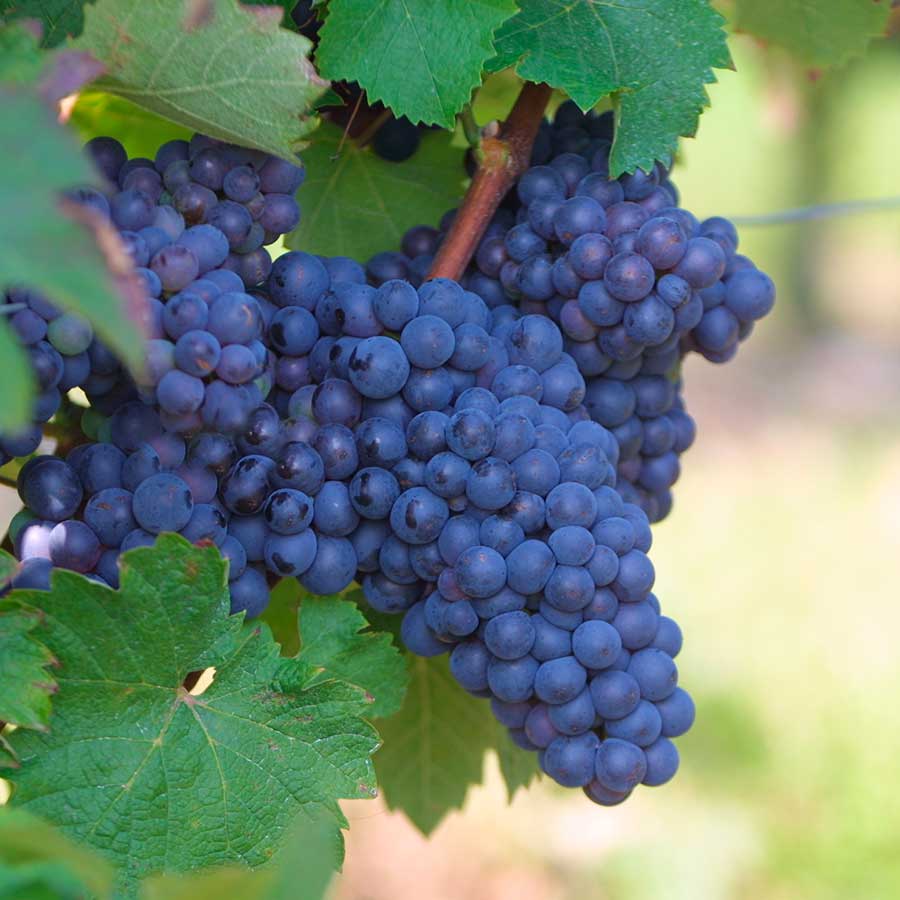 Fresh and elegant wines. 100% Pineau d'Aunis
The Pineau d'Aunis, also called Chenin Noir, is one of the characteristic grape varieties of the Coteaux du Vendômois appellation, from which the gray wines, typical of this region, are produced. No relation to Pinot de Bourgogne !
It is a sometimes capricious variety that produces either small, low-yielding clusters or large, high-yielding clusters. This is the reason why Cabernet Franc has often been preferred over it.
The Coteaux du Vendômois appellation extends in the country of the loops of the river Loir, between Vendôme and Montoire in this region where there are troglodyte dwellings and cellars carved in tufa. The vines are planted on hillsides facing south, along the banks of the river Loir about a kilometer and a half.
Its aromas are characteristic: there are often raspberries and white pepper.
Two exemples :
The Domaine du Four à Chaux 2020
It has a pale, luminous pink color. The nose is fine with freshness and a nice cherry-like acidity.
Fresh fruits, spiced with cardamom and tarragon deposit their flavors in the mouth. The end brings this white pepper side.
A real success as an aperitif or with a simple feta and oregano tomato salad.
But also on a grilled fish or a fresh goat cheese.
Price including VAT ex cellar: 5.20 €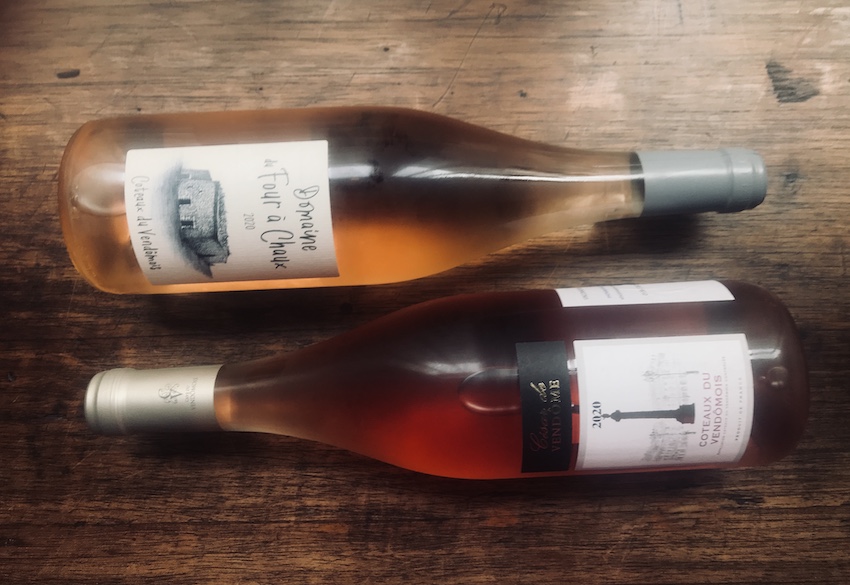 Photo ©Didier Calon for Couleurs Jazz
César de Vendôme 2020
The color of this grey wine is more exactly silvery pink and luminous. The nose is fresh and delicious, with notes of white peaches or tangerine. Delicately spiced with nutmeg and white pepper.
The palate is harmonious. Nice length in mouth.
To taste with a Tatin Tomato goat cheese tart or a scallop carpaccio. Saint-Jacques or even on a tagine with candied lemons and olives.
You can find this wine in supermarkets at a price of 5 to 6 €.
We were able to taste these famous Gray wines while listening to Alimé Bébégué perform Gudimé*
Gudimé: when we sow seeds in Bouraka, we perform a majestic dance and harvest the fruits of our labor. Shooting during the recording of the album Sita summer 2018 at the Mesa studio by Simon-Pierre Coftier.
Alimé Bébégué : Guitar, vocals and compositions
Nicole Adjabé : Voice
Aurélie Carillho : Vibraphone
Marc Bollengier : Double bass
Michael Tissier : Percussions
Website : https://www.alimebebegue.com
Facebook : https://www.facebook.com/alimebebegue/
Instagram : https://www.instagram.com/AliméBébégu…
Twitter : https://www.twitter.com/AliméBébégué@…
Image Header by © Jill Wellington de Pixabay