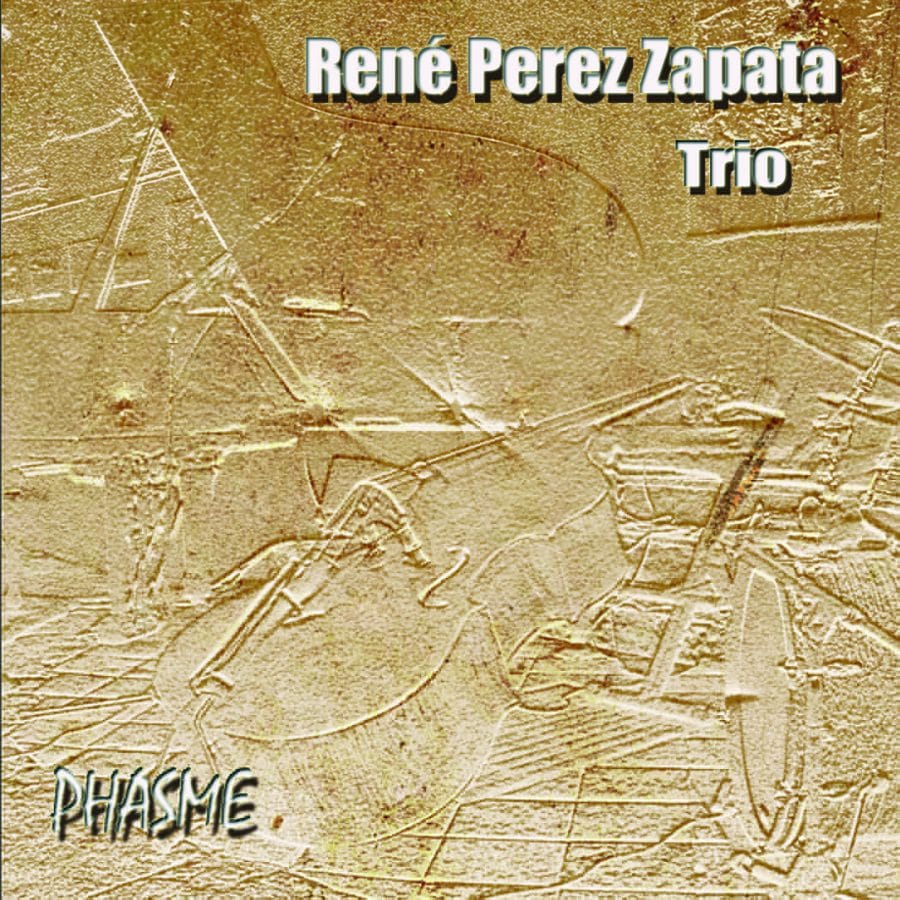 Phasme ((Phasmatodea)  insects are commonly known as "stick insects" because of their shape imitating stems or leaves of plants.
They are delicate, light, strange … They appear and disappear, according to the harmony of the place in which they are located. They often have wings.
Phasme "the title of the album which the pianist and keyboardist Rene Perez Zapata is the leader is perhaps not chosen by chance. Live music, very improvised, here has this lightness, while also being structured. The choruses are sometimes very rhythmic, always pleasant to the ear and from the first audition. Rich harmonies is all made with melodic nuances. Originality, intensity are the appointment of the eight album tracks. Often, when listening to them, one begins to take off.
We are undoubtedly in a jazz universe, rich and panting, resolutely modern.
Rene Perez Zapata particularly likes public concerts, although he had many studio master experiences during his rock period in the United States. Because after a classical training, he turns first to the rock, influenced by Magma, Emerson Lake and Palmer, Titanic, he joined at the age of 21, before quickly coming to jazz and its wider creative possibilities. So when playing live, his preference, he can give vent to emotions, spontaneity and interaction. "Improvisation plays an important role in my idea of jazz," he adds "Sincerity and authenticity are the feelings that I would like people to feel when listening to this album."
A rhythmic, strong companions that we feel very accomplices, both Rudy Piccinelli -Drums and Guillaume Lys – Bass, for the last three titles with the pair Fabien Leroy and Christian Brazier.
We recommend to listen to Phasme many times, in order to catch at every new hearing, a nuance, a dash of piano, a bass line, an original harmony. It is like that with a rich work: emotion at the first listening and then, many discoveries, as long as you study it and listen more and more.
Album Release . Monday, September 18th  2015 at ACM Jazz Label – Socadisc Distribution / Absilone
Rene Perez Zapata : Piano, Synthesizer
Rudy Piccinelli / Fabien Leroy ( for securities 6,7 and 8) : Drums
William Lys / Christian Brazier ( for securities 6.7 and 8) : Bass
Recordings "Live" concerts at Denis Theater in Hyères and Haute church in Banon.