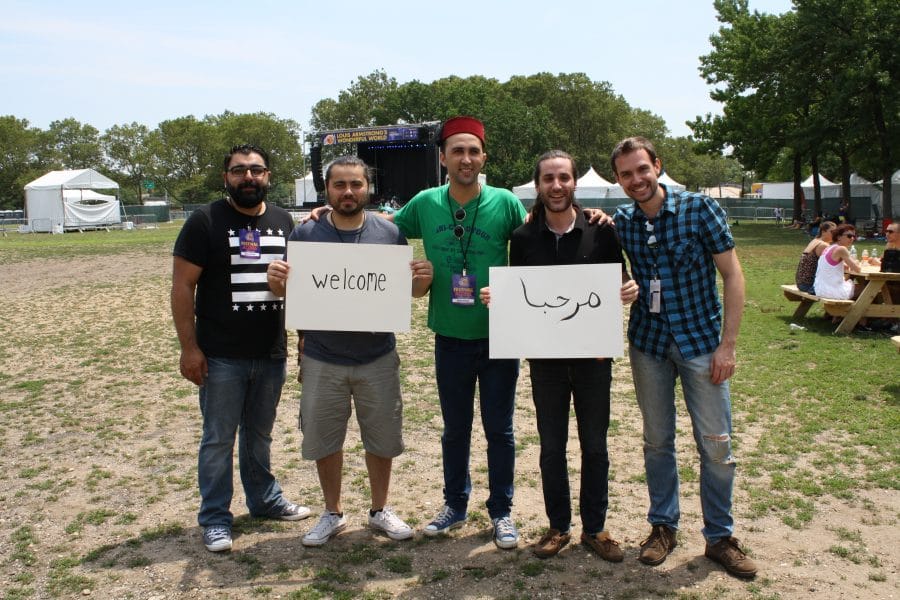 Saturday 16 July – The third annual Louis Armstrong Wonderful World of Music Festival in Flushing Meadows Park in Queens celebrated the legendary trumpeter's call to "listen to all kinds of music" by taking festival attendees on a cultural trip from the Middle East to the heart of Bourbon Street in New Orleans.
Dr. John, Soulive, and Kermit Ruffin headlined the free festival, which also included Brazilian drum and dance troupe Samba New York, the progressive World Music of Dahka Band and the modern Colombian groove of Folklore Urbano.
Kermit Ruffin
After a brief rain delay rain halfway through the day's lineup, trumpeter Kermit Ruffin brought the sunshine back with a performance that embodied the spirit of Satchmo. With his raspy voice, bright clean tones on his trumpet and golden smile he delivered on classics, such as "What a Wonderful World" and "Sunny Side of the Street."  The audience fell under Ruffin's New Orleans charms and cheered every time he underscored his band's performance by reminding them that "We Live!"
Soulive
Soulive offered a blistering set of relentless soul/funk solos and rhythms that got the crowd to its feet.  Like a well-oiled machine, Guitarist Eric Krasno, keyboardist Neal Evans and drummer Alan Evans traded licks and proved that they are a formidable musical force.
Dr. John
As evening set in, The Night Tripper (aka Dr John Rebennack) came ready to perform his voodoo. The 75 year-old's voice was in fine form, and there was more than a hint of mischievousness as he hit the keys and led his four-piece band through old favorites like "Wild Honey." He proved that while you can take the man out of New Orleans, you couldn't take the New Orleans out of the man.
The Louis Armstrong Wonderful World of Music Festival is sponsored by the Kupferberg Center for the Arts at Queens College.
For more information on the performers please visit the below links: