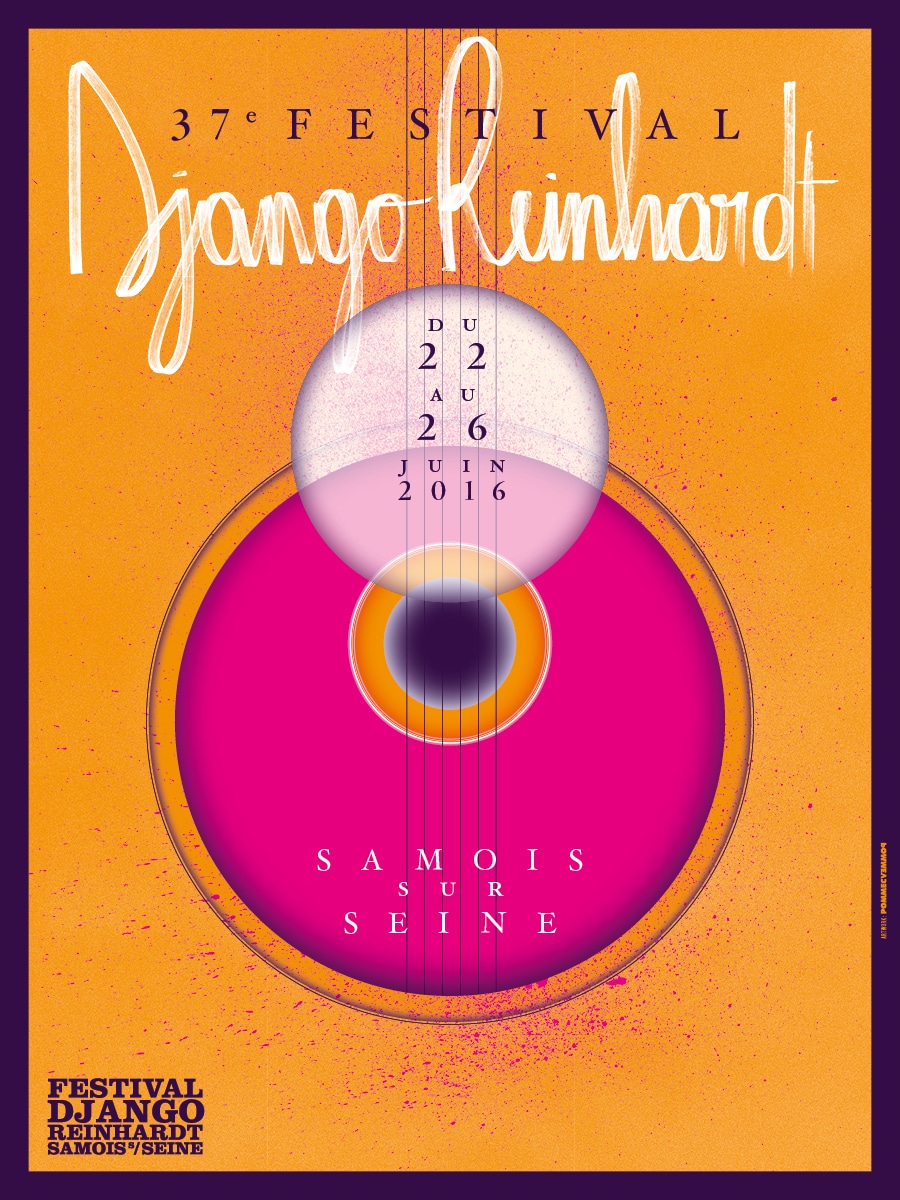 Once is not custom.
This year the annual RV, tribute to Django Reinhardt and pilgrimage in the bucolic village of Samois / Seine climbs high, far from the banks of the river Seine  who became capricious and overflowing, and installs the main stage and the famous "village des luthiers" … in the "Parc du Château de Fontainebleau".
There was a tendency to organize Festivals "Outside the walls", in this case it is a festival out of the water! Finally, we hope, because water comes sometimes from a not merciful sky (as in 2014). But then … we believe in it!
The blue sky will be there and will give way to the stars, the Jazz stars with a remarkable plateau, concocted this year by Sebastien Vidal.
The opening concert with the German prodigy gypsy guitar -but not only- Joscho Stephen trio, followed by Calypso Rose, then Ibrahim Maalouf … and all the first night only … invites you to take a room on site or in the region and not to leave until Sunday night late.
For play the following days:
– Noe Rene
– Cyrille Aimée
– Rosenberg trio
– Gregory Porter
– Ulf Wakenius
– Lou Tavano
– Didier Lockwood,
-…
and as a promise, a taste: