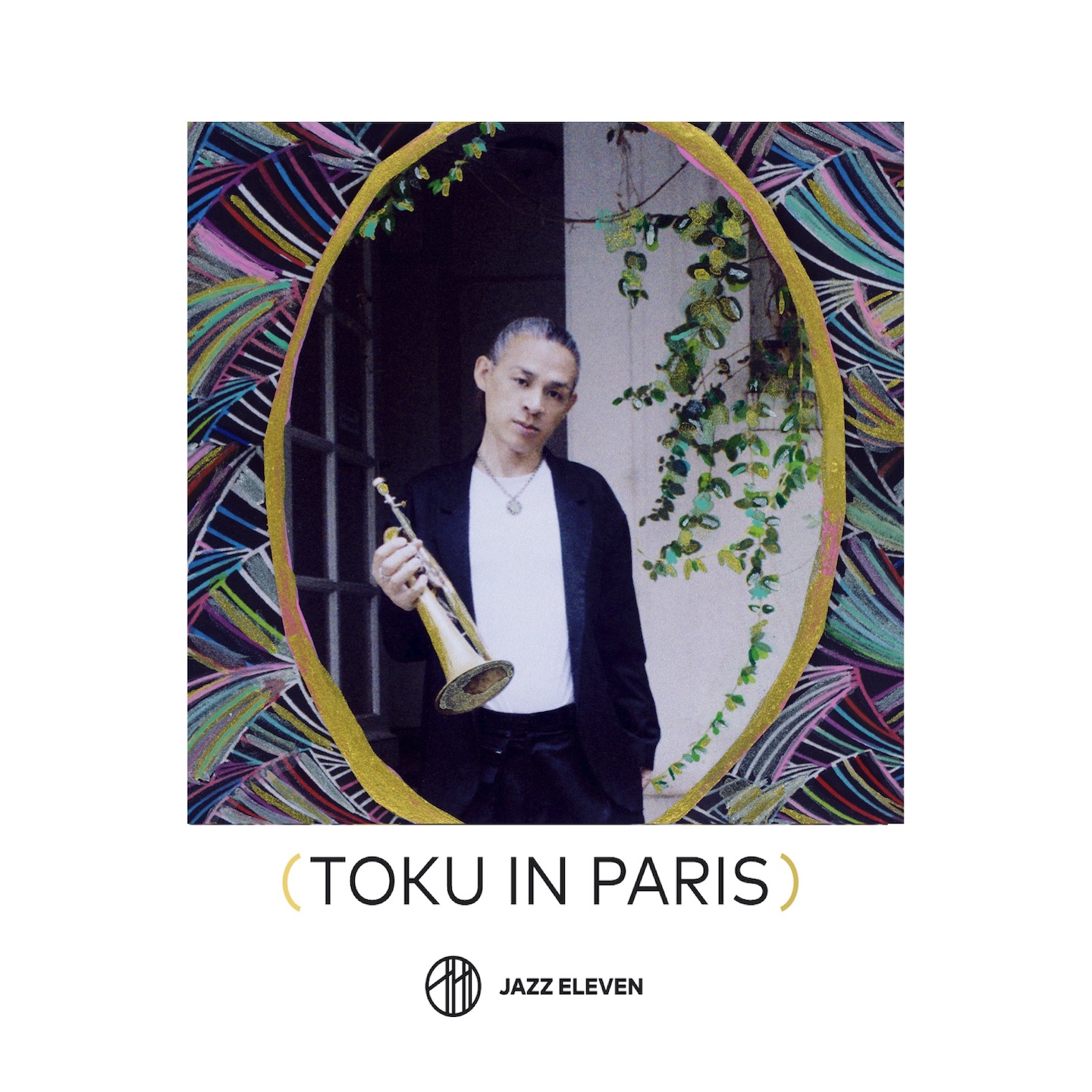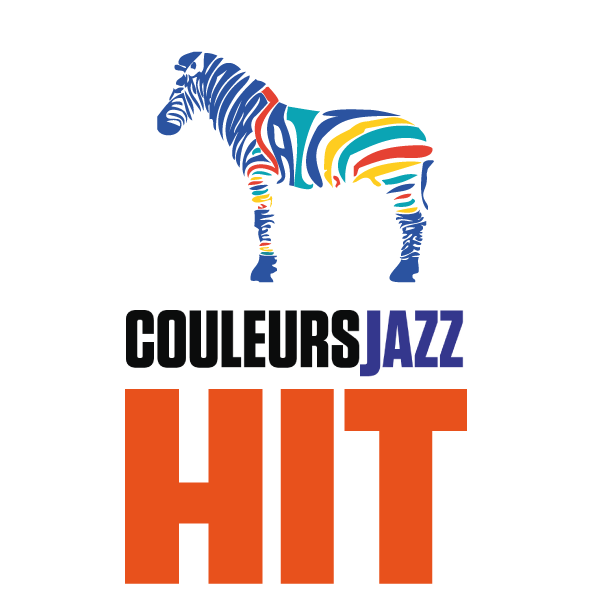 Toku? Imagine the deep, clear voice of a true crooner: inimitable, never forced. As relaxed as a stroll through Paris, his wide vocal range sways as gently as a boat cruising down the Seine.
For those who aren't familiar with the name, Toku has been considered a great musician in the Land of the Rising Sun for over 20 years. Luckily for us, he's able to escape to Paris from time to time. (unlike some CEOs of major automobile companies we won't mention).
When blowing, most often on the flugelhorn but also on the trumpet, Toku has a very unique sound. A sound filled with tenderness and a kind of placid strength.
The Jazz Eleven label,founded by pianist Giovanni Mirabassi and vocalist-lyricist-composer Sarah Lancman, produces beautiful albums. For they continue to believe in the beautiful jazz recording. This makes them both remarkable and rare. One of their secrets, which I'm happy to share with you, is knowing how to convince the best musicians to record in the studio. For instance, the unclassifiable and brilliant bassist Thomas Bramerie released his first (and so far only) album as leader on the Jazz Eleven label (Side Stories). 'Toku in Paris' is yet another example of Jazz Eleven's gems.
Pierrick Pedron, a major alto sax player on the international scene who knew Toku from working in New York and Japan, and André "Dédé" Ceccarelli, France's most solid drummer who's played with all the greats, joined together with Laurent Vernerey's delicate but powerful bass line to support Toku's lead. Lukmil Perez, the other drummer in this dream team, appears on two tracks. In all, seven of today's major jazz figures who clearly enjoy playing together. Pleasure is the first word that comes to mind when listening to the album, in fact.
On this recording, Toku invites us to take a poetic stroll through his Paris. Nothing like recent times when Parisians were forced to walk everywhere because of the strikes. No, this stroll is by sheer desire and choice. And that feels good!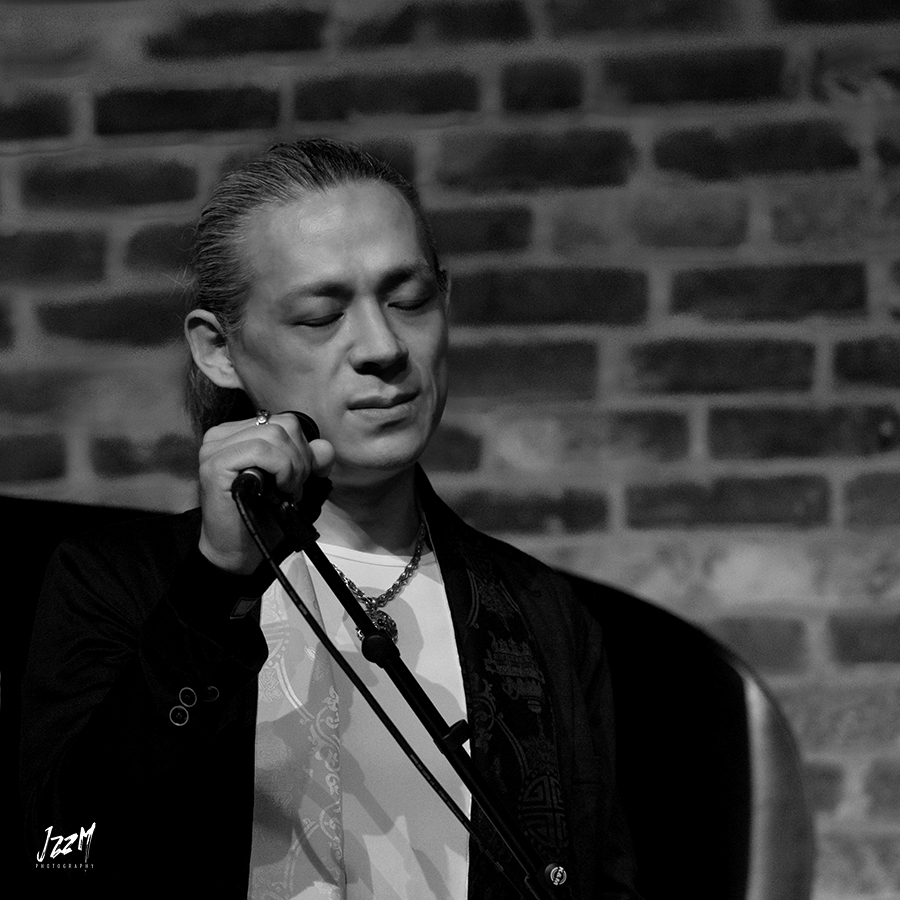 In that vein, the album begins with a call to open our hearts: "Love is Calling You" is a journey on which Toku leads us. Pierrick Pedron's first solo on alto sax sets the tone, Toku's trumpet grabs the baton, and we're off!
Then come two poems written and set to music by Sarah Lancman, with a swing provided by Dédé Ceccarelli and Laurent Vernerey: "She Comes Back Again" which feels like a slow dance with the woman or man of our dreams, followed by "After You" a story of separation still full of love. Refinement and subtlety abound in Giovanni Mirabassi's touch on piano, supported on the ballads by Ceccarelli's brush strokes.
The album is composed of varying styles where each track, each tune is an essential brick in the whole. The final product – to use another marketing term despite myself – is beautifully homogenous with a very round sound.
The track "Strollin' in Paris" is a joy ride inspired equally by Horace Silver's Strollin' and John Lewis' Afternoon in Paris, with a gorgeous solo by Pierrick Pedron as an added bonus.
In 'Nuageux', the quartet consisting of flugelhorn, piano, bass and drums, takes us above the clouds to an imaginary place and time evocative of a black and white film by Louis Malle.
Ceccarelli's fabulous drum solo prepares the red carpet for Toku's flugelhorn solo, taking us on a magic carpet ride. Mirabassi captures the essence of it all on the keys.
In 'Be Careful', Pedron and Mirabassi's playful call and response in 4/4 time lures us irresistibly into a trap: a surprise 3/4 time jumps out at us right in the middle. But stay focused! Laurent Vernerey tackles the hurdle with ease and grace. For Toku the melody demanded such a snag, which is nothing but a baby wave for musical sailors of such skill.
Michel Legrand's standard 'I Will Wait for You' is handed to us entirely fresh and without a speck of dust. The magnificent vocal duet by Sarah Lancman and Toku is one of the best I've heard in ages. Mirabassi's piano intro serves as a springboard for Toku's melody on flugelhorn. The rhythm section is once again flawless.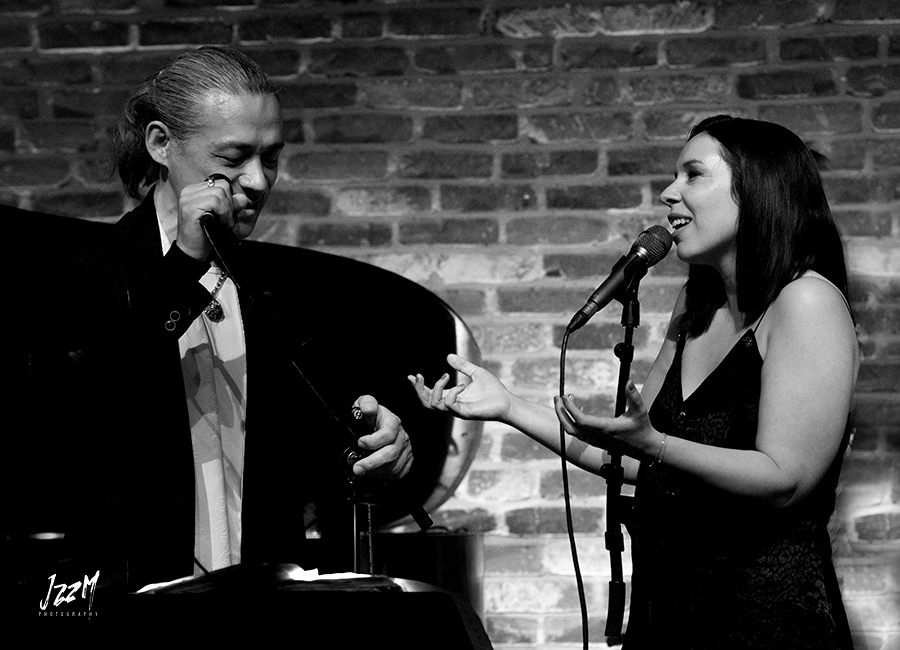 Still in Love With You. is another original tune, with lyrics and Bolero-inspired melody by Toku this time. It's a tribute to a life-changing trip he took to Cuba, an unforgettable musical experience. It's only logical that the great Cuban drummer Lukmil Perez should hold the sticks on this track, shouldered by the firm yet supple hands of Thomas Bramerie on bass.
On Blue Smoke the piano-voice duo interprets Lancman's lyrics and Toku's notes with beauty and refinement.
At the end of the CD booklet, which contains Toku's orginal lyrics and some of his thoughts and reflections, he shares his wish that "… this album will charm audiences and be played over and over…".
We are willing to bet that his wish will be granted! The album is not only a 'Couleurs Jazz Hit' but also being featured in its entirety on Couleurs Jazz Radio.
Here's the 'real deal', folks.
The real deal is to book your tickets ASAP for the not-to-be missed Feb. 15th concert at La Maison de la Culture du Japon. There are 2 performances times: 4.30 or 8.00 pm. Album signing on site.
Line Up:
Toku, Vocals, Trumpet, Flugelhorn ;
Pierrick Pedron, Alto Saxophone ;
Giovanni Mirabassi, Piano ;
Thomas Bramerie, Doublebass ;
Laurent Vernerey, Doublebass ;
André "Dédé" Ceccarelli, Drums;
Lukmil Perez, Drums.
Guest:
Sarah Lancman, Vocals.
Text translated by Eliz Corbett
©Photos : Patrick Martineau – JzzM