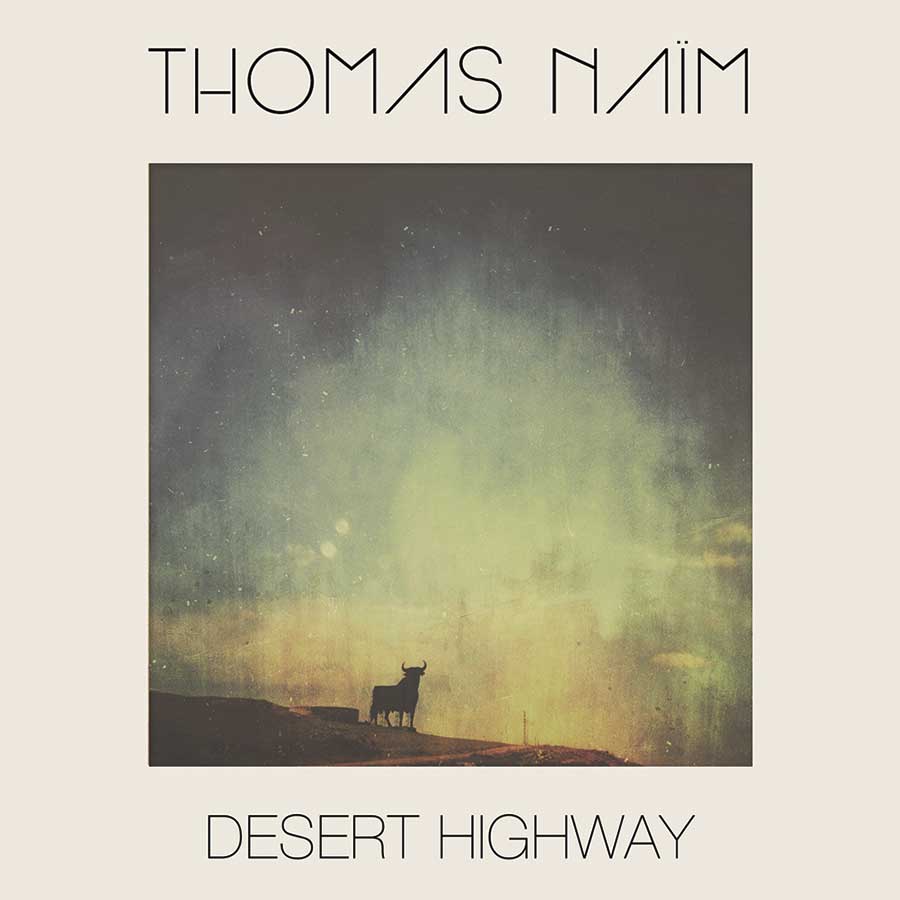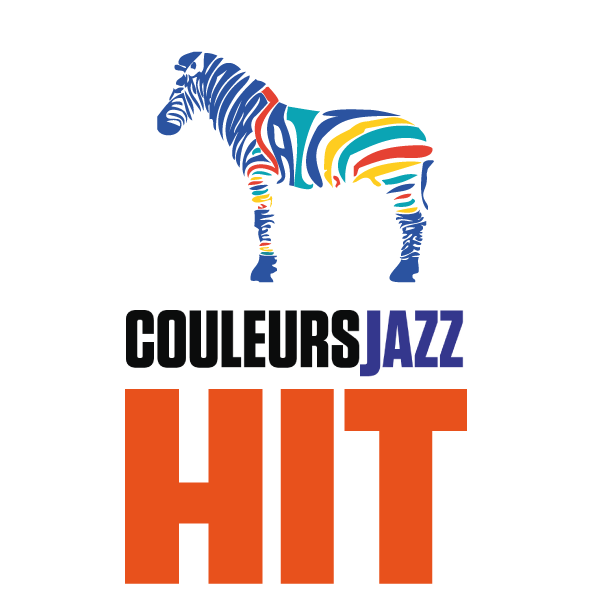 He is one of those albums that make good between our ears, which relax us from the stresses of life, which make us forget (for a moment) the incommensurable stupidity of our contemporaries.
At this stage we feel that there are gifted guys anyway, good guys. You can not play six strings this way and be bad. It's just impossible.
Especially with original compositions so well written.
That's what I feel at the moment writing this column while listening for the umpteenth Desert Highway.
A swinging jazz that oscillates between blues and rock. But without sleeves effects, as we say more willingly lawyers … While the phenomenon is also found sometimes in guitarists, not only.
No facilities that please time to the amateur of varieties or music of elevators. Yes, I know, not all … But still …
So no, no dbroufe, but riffs well taken, easy virtuosity … Finally that seems easy! Make no mistake.
An excellent musician Thomas Naïm, with beautiful compositions, with beautiful arrangements and melodies that speak to you. It must be said that it is accompanied by a solid and effective rhythm, but who knows how to be delicate and always precise.
We are in the sober and essential, more than the purity.
Like a desire to drive on the "Desert Highway"!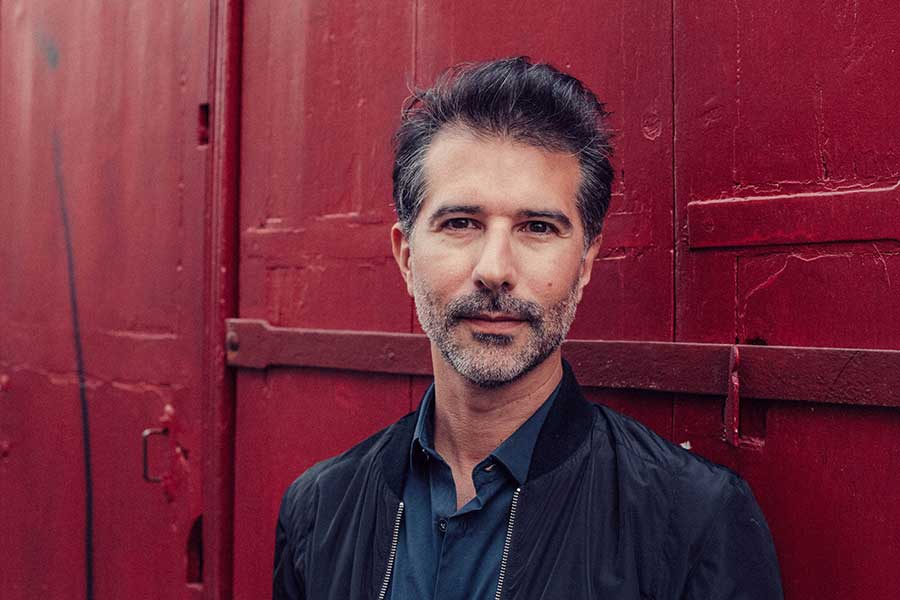 Lineup :
Thomas Naïm : Guitar and compositions
Marcello Giuliani : Double bass
Raphaël Chassin : Drums
The album is released on November 2 novembre under Rootless Blues label.`
Thomas has kindly agreed to answer our questions:
Couleurs Jazz: Can you explain this project « Desert Highway» and first, why this title?
Thomas Naïm: I had been thinking for a long time about recording a guitar-double-bass trio record. This is a band that I like a lot in rock as in jazz because it allows to give a lot of air and space to the music while being able to be very powerful like the 60's power trio.
The music of this disc is anchored in the blues and evokes the big spaces, I wanted to tell a story, the listener letting himself being transported from the beginning to the end, as in a road movie.
It's an instrumental album but I wanted to integrate voices, sporadically, just dusted, to bring another color to the disc, this resulted in a title oriental blues accompanied by a "spoken word" in Arabic and a form of tribute to Martin Luther King in the title "The promised land".
As for the title "Desert Highway" is the song around which I composed the entire album. I thought this song was a good description of the sound universe of the other ten songs, so I used it as an album title as well. It's also a nod to David Lynch's Lost Highway, one of my favorite movies.
CJZ: What would you like the audience to remember or understand about your music?
TN: I would like the audience to retain the themes of course but also a sound universe, a "mood". I would like the listener to invent a story about music. Also that he associates this record with a group sound, I wanted this album to have a true sound identity and that there is a unity between all the titles.
Similarly for the visuals, we spent time looking for the iconography of the cover of the album and the five singles that preceded its release so that it retranscribes well this sound identity while being able to work the imagination of the listener.
There is a real link between music and image on this album.
CJZ: What are your guitarists references? What are your influences and sources of inspiration?
TN: There are many, in disorder:
Jimi Hendrix, Wes Montgomery, Grant green, Baden Powell, Marc Ribot, Allan Holdsworth, Pat Metheny, George Benson, Ali Farka Touré, Charlie Christian, Prince
My main influences: The Beatles, Miles Davis, Led Zeppelin, Michael Jackson, Herbie Hancock, Antonio Carlos Jobim, Al Green, Stevie Wonder, John Zorn, Tom Waits, Joni Mitchell, Fela.
My sources of inspiration: As far as I'm concerned, a lot of things can be inspiring, it can be a film, an encounter, a title, a discussion … very often also playing another instrument than the guitar, playing with other musicians and listen to other musicians …
CJZ: The choice of your musicians for this project?
TN: It's been more than fourteen years that I play regularly with Raphael (Chassin). He played on two of my records and we did several tours together with Hugh Coltman but also with other artists like Albin de la Simone. Marcello (Giuliani) was on my previous solo album, I discovered it on Erik Truffaz's records and I loved his game.
I knew they would understand the project immediately, both in terms of the compositions and the group sound I was looking for. We have the same musical culture, we love blues, pop and soul as jazz so I knew that with them it would roll by itself. In addition they are very creative musicians who make many musical proposals so I ended up changing the arrangements of most titles to include their proposals. The arrangements of this album really were made during the recording, by the three of us.
CJZ: What is Jazz today for you? Does this word make sense? What would your personal definition be?
TN: Jazz, for me, is more a state of mind than a style of music. Today it is not only a matter of swing and improvisation, it feeds more and more different influences, so it seems difficult to define.
But I would say that the idea of jazz is akin to music, which at the same time leaves room for improvisation, has an adventurous side in terms of compositions and / or instrumentation, and which are not formatted so much. For example, in terms of duration or metric.