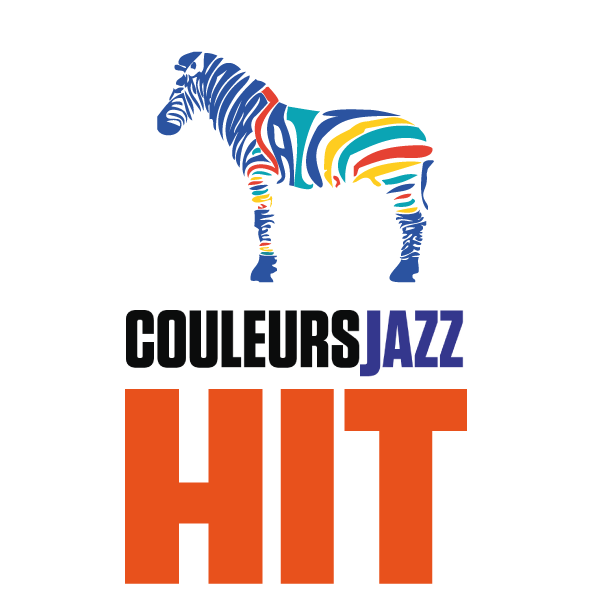 To take over a Georges Brassens* monument, of which Thierry Maillard is an eminent connoisseur (see his latest solo piano album "Alone"): "To have a hard on isn't automatic !"
With such a big band, made of 15 much experienced pilots, all of them aves in their specialities, il is one way travel to the Seventh Heaven, direct, non-stop flight. Nerons ecstasy as soon as "Ecstatic".
The captain has genius, the man breathes music, inspires actual jazz. He composes with a natural ease, multiplies the projects, founds at the same time Ilona Records, one of the most creative labels, open to Jazz in all its shapes as to classical music.
And the result is there. Without doubt his most beautiful jewel.
Fasten your seat belts, get ready to take over: this trip is called: "Pursuit of Happiness".
This trip is like our holidays when we were kids, in the pursuit of our happiness, made of surprises, but also routines, memories. Do we never stop trying to find these moments?
The challenge of this project a little bit crazy was to bring together 15 strong individuals, 15 leaders, but who had obviously never played together. It is therefore a first!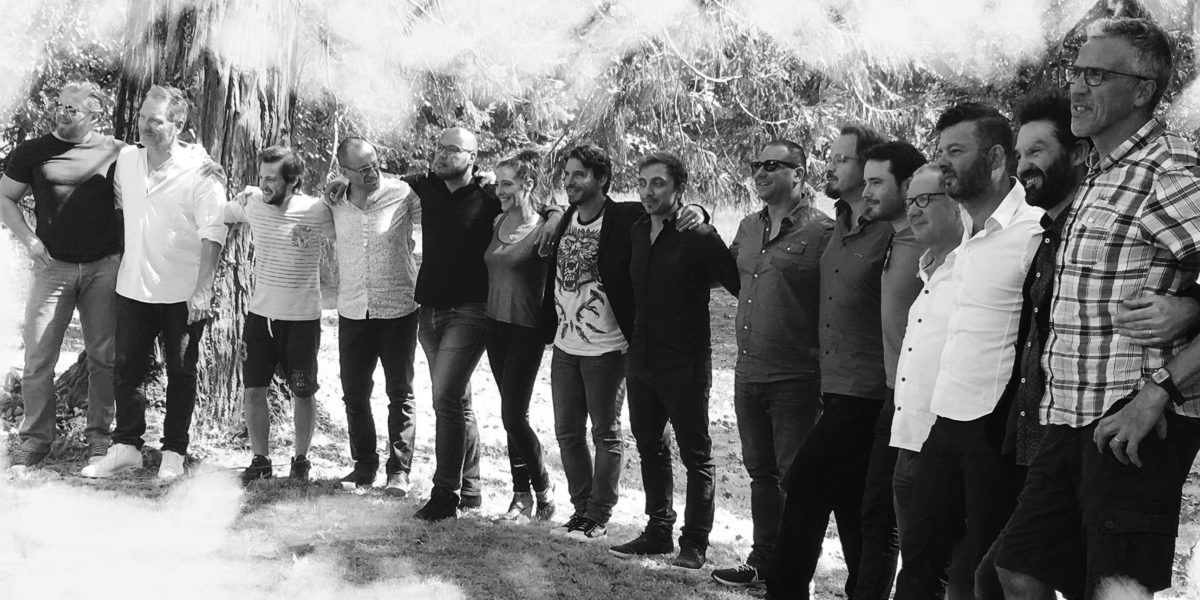 ©Photo Sylvie Durand.
And the first step was for Thierry Maillard to write the plot of eight original compositions that are in a way the synthesis of his influences and his experience as a musician – no less than already 14 albums in twenty years! Then the second step was to invite his friends to participate in the project and bring as many touches of different colors, with the requirement to sound the whole perfectly, as if the big band was prowling the exercise and turned for years.
Once more, here is the essential in jazz: a work of creation and writing upstream, improvisation in quantity, then a great interplay, served by exceptional talents in the execution.
Grooving jazz groove, lyricism, romance, swing … Without neglecting the beautifully crafted melodies. Enough to delight a wide audience of music lovers, as the most specialized and demanding ones.
This music is teeming with discoveries, thrilling moments, creativity. We sometimes have a light desire to cry of happiness…. The emotion! Obviously … The only thing that counts, about this music that some people still want to intellectualize too often.
What a great idea, too, to have invited Médéric Collignon to write his mark, to print his style, to lay his stone, in the fresh cement of this architectural work. He uses the horn and his incredible voice in "Diverging" and "Albatross".
I think we can see the happiness experienced by the musicians who where living, like in a dream setting: Philippe Gaillot's Studio Recall, in Pompignan, on the foothills of the Cévennes(South of France).
It is a good habit to mention the musicians who participate in a jazz record. Here it is even more necessary. Around Thierry Maillard on piano, there is a rhythm section, composed of Hadrien Féraud on bass – remarkable entry solo in "Diverging" – and Yoann Schmidt on drums. These three men form the backbone of the project.
Five horns shoot their arrows throughout the album: Claude Egea on the trumpet in "Modern Times", David Enhco bugle in "Unknown Planet", Sébastien Llado and Daniel Zimmermann trombones in "The Dream is Over", then all together in the final bouquet: "Albatross". Not to mention Didier Havet on tuba.
Then come six warm-colored woods: Ludivine Issambourg on the alto flute in "Hurricane", Christophe Zoogonès on the flute in "Modern Times", Stéphane Chausse who came with his clarinets and his alto saxophone, and who appears in "Diverging", Lucas Saint-Cricq with alto and baritone saxophones in "Albatros", and finally Samy Thiébault's tenor saxophone in "Hurricane".
"Pursuit of Happiness" is an album to listen often, again and again, in order to perceive all the subtleties, all the richness.
We bet that this album marks a milestone, fits forcefully into this jazz of the 21st century, which is constantly reinventing itself.
It helps to make us happy to love jazz and to do our job which is to make it known to the greatest number.
It would be time to dedicate Thierry Maillard for all of his work and this album in particular, no?
And then a suggestion: When a volume II? We are impatient.
So to listen to the album this first one, without further delay:
ReleaseConcert for this albumin Paris: l'Athénée, May 3rd at 08:00pm
Concert at Musicora June 3 02:O00PM on the big stage with signature with all the musicians at  Couleurs Jazz Club @ 03:00PM.
(*) In France, great and famous singer and poet.