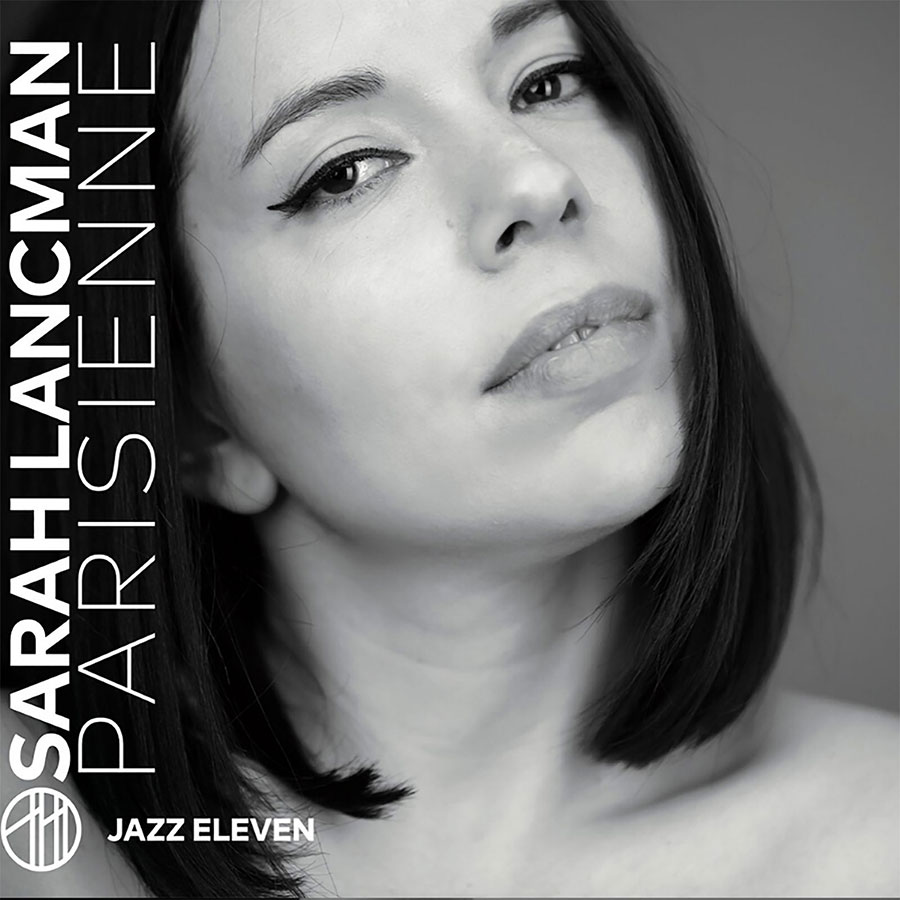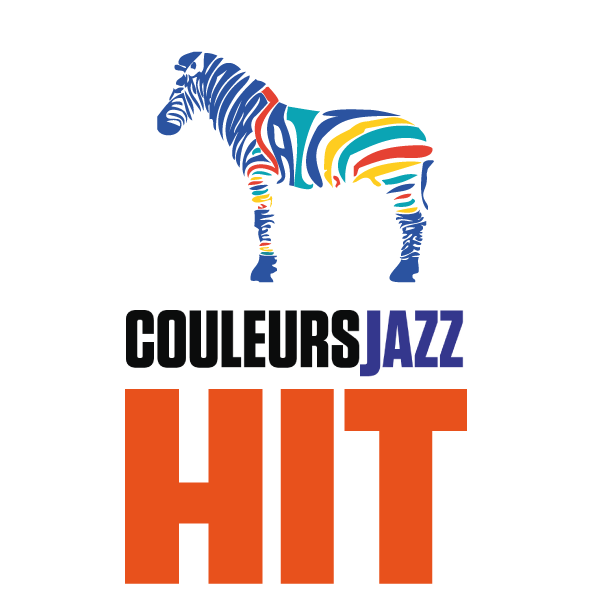 Sarah is a Parisienne. Paris inspires her, Paris guides her to find her own way and to take us with her on her journey right into her imagination. Follow the guide!
The third album of the young singer sounds even more mature and elaborated than her previous albums (Inspiring Love – 2016 and A Contretemps -2018). Her soft voice, we called it a velvet voice in our chronic about her last album, seems to nearly melt into those notes that she wrote herself on 8 of the 10 compositions of the album.
Last year she told us during the Couleurs Jazz Club of Musicora that she had this new project in her head. Melodies came to her mind naturally. The new album took slowly shape and only a few months later it was there, elegant, fancy, like a perfum of a liberated Parisian woman who lives here and now.
Even if, just like the rest of the world, she found herself locked up because of the Corona crisis, just when her album should be published.
By now things are slowly getting normal again and the concert for her album release at the Café de la Danse in Paris will finally take place this autumn.
What do we find in this jewellery box? First of all, great compositions, songs in English and in French… And Sarah who is accompanying herself on the piano on Ton Silence.
But we also find the dream team that is part of this group of 11 people that are at the origin of the label Jazz Eleven, created by Sarah Lancman and Giovanni Mirabassi: The maestro himself, Giovanni Mirabassi on the piano and the rhythm section composed of Laurent Vernerey on the double bass and Stéphane Huchard on the drums.
Two prestigious guests that are no strangers complete the team: Pierrick Pedron on the alto saxophone and Marc Berthoumieux on the accordion.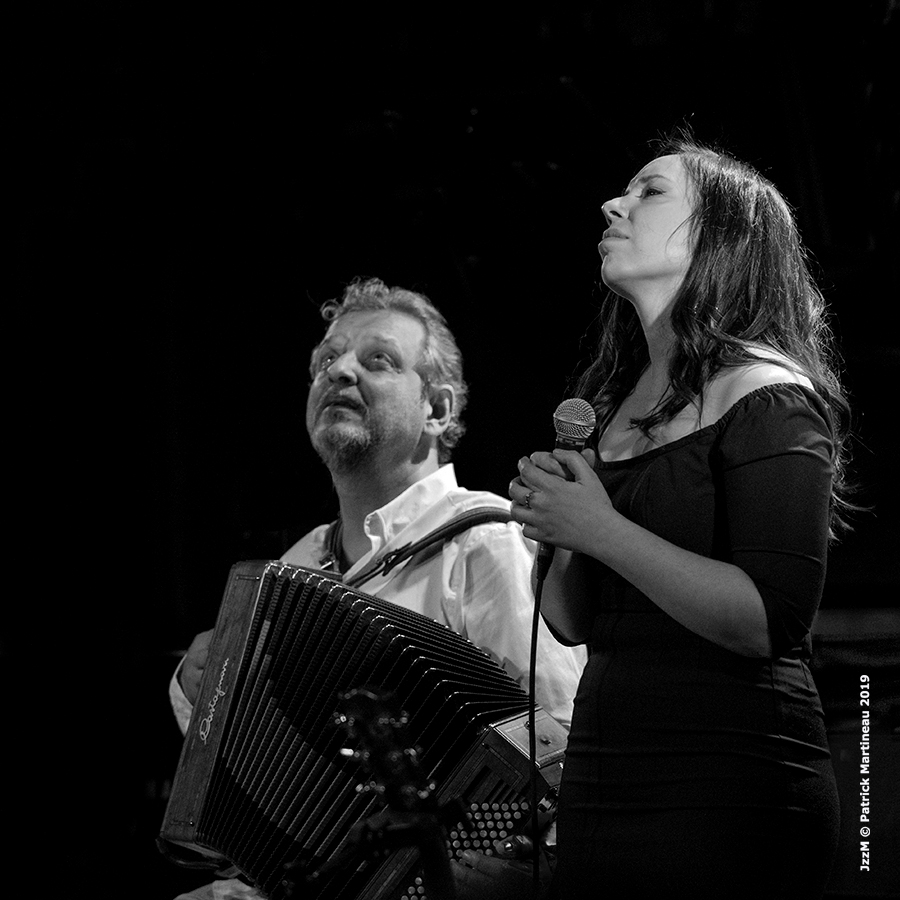 We met Sarah to talk about her new project, her inspirations, and her experience of the lockdown…
Couleurs Jazz : Hello Sarah. Thank you for joining us to talk about your last album Parisienne that was published just when the lockdown started. A very strange period…
How did you experience this lockdown, professionally, with your album that was just about to be published?
Sarah : Suddenly there was a lot of place for a certain emptiness which was I think necessary but feels very strange at the same time. When all the concerts are cancelled and you are waiting to get back on the stage, this is quite disruptive because music reunites us, allows us to hold on. So yes, this was a quite confusing moment that helps us at the same time to realize what the essentials things are in live: health, waking up every morning knowing that you and your family are in good health. And this helps to move forward.
Couleurs Jazz : Can you tell us a bit more about the album. How much time did it take to conceive it, what inspired you, what motivated you to do this new album?
Sarah : This album grows in me since one year already and finally it was ready to be published quite rapidly. The period of composition is always short for me. Melodies travel in me, often when I'm not even thinking about it. So even when I'm not currently composing it can happen that I'm walking and my steps sound like a rhythm and that's the beginning of a new composition. Or I'm taking a bath, without my recorder of course, and when a music comes to my mind in that moment, I know that it will come back if the music is good. And often it comes back. The title of the album, Parisienne, it describes my Identity. You see, I have brown hair, brown eyes, I'm 31 years old… I think when I turned 30 I really started to assume myself, to show who I am, with everything that inspires me and everything that made me turn into who I am today.
Couleurs Jazz : What comes first, the lyrics or the music?
Sarah Lancman : The Music. This is very easy for me, the music comes all by itself. When it comes to the lyrics, things become more complicated. On this album there is just Ton Silence where the lyrics came first and the music afterwards, but otherwise it's always the music first. Music speaks to me. It's there and all of a sudden I hear words, sometimes in French, sometimes in English and sometimes even in both languages as in I love you more than I can sing and Pour toi which share the same music.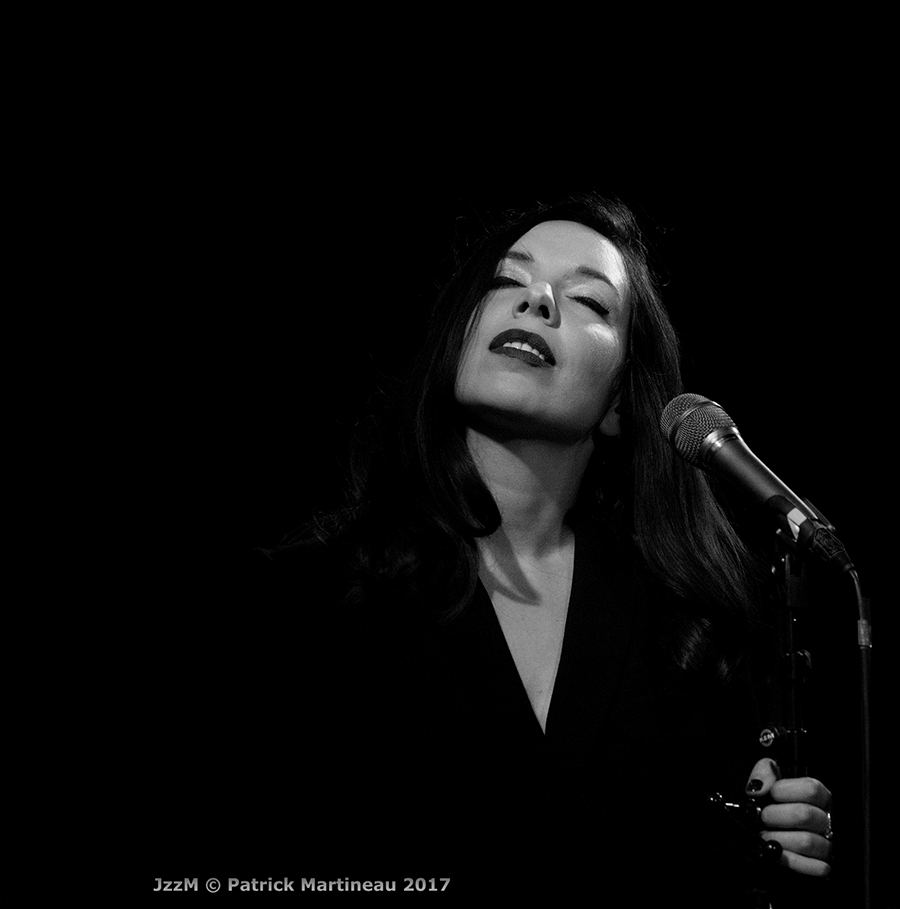 Couleurs Jazz : Can you tell us more about the tracks on the album, for example the first song Et ainsi va la vie, a title that suits the current situation.
Sarah Lancman : "Et ainsi va la vie" was like a ritornello that always came back  and between my two last albums some things happened in my life. It is certainly a love song but beyond these personnal experiences the song can be applied to other situations, like the death of someone that you love and that makes you ask yourself "What am I doing now?". And we realize that death is part of life as well and that we must move forward because life never stops.
Couleurs Jazz : If you'd have to choose one single track from your album that would be played on the radio, which one would you choose?
Sarah Lancman : This is very hard to answer, it's like if you would have to choose which one is your favourite child (laughs). Only one?… Well, I choose Tokyo Song then! I feel strongly connected to this city and when I wrote the lyrics, I really wanted to write an acrostic. When you look at the booklet you'll notice that every phrase starts with a letter and when you read this letters vertically you'll read "Tokyo Song", "Tokyo Song"… It's a little hidden message. I was playing around with this because when you write lyrics you start to find yourself in a certain routine and you don't want to repeat yourself. So, even if Tokyo doesn't really makes much sense in an album called "Parisienne", I really wanted to write a song for this city and actually, even in Tokyo, we are Parisian, it's our identity.
Couleurs Jazz : Each song on the album was written by you, beside two tracks: Parce Que by Charles Aznavour and L'Hymne à l'amour by Edith Piaf. You really give a second birth to these songs. Why did you choose to put them on the disc?
Sarah Lancman : This two artists were strong inspirations for me. The songs of Charles Aznavour are very cinematographic. It actually is part of who I am and I couldn't imagine not paying tribute to him. With this version of Parce Que I wanted people to imagine a small cobbled street by night in Paris, you hear an accordion and then you walk down some stairs and you arrive in an arched cave and you are in a timeless space that exists since ages. That image is what I really wanted to share with the audience. And L'hymne à l'amour, which Parisian represents this city the most? For me it's Edith Piaf, she sings right from her guts. L'hymne à l'amour, these lyrics never die and I wanted to tell them myself, with my feelings, today, because I think they are very relevant.
Couleurs Jazz : It's time to talk about the dream team that we find on the album. You Always have this team with you, you are all part of the Jazz Eleven family.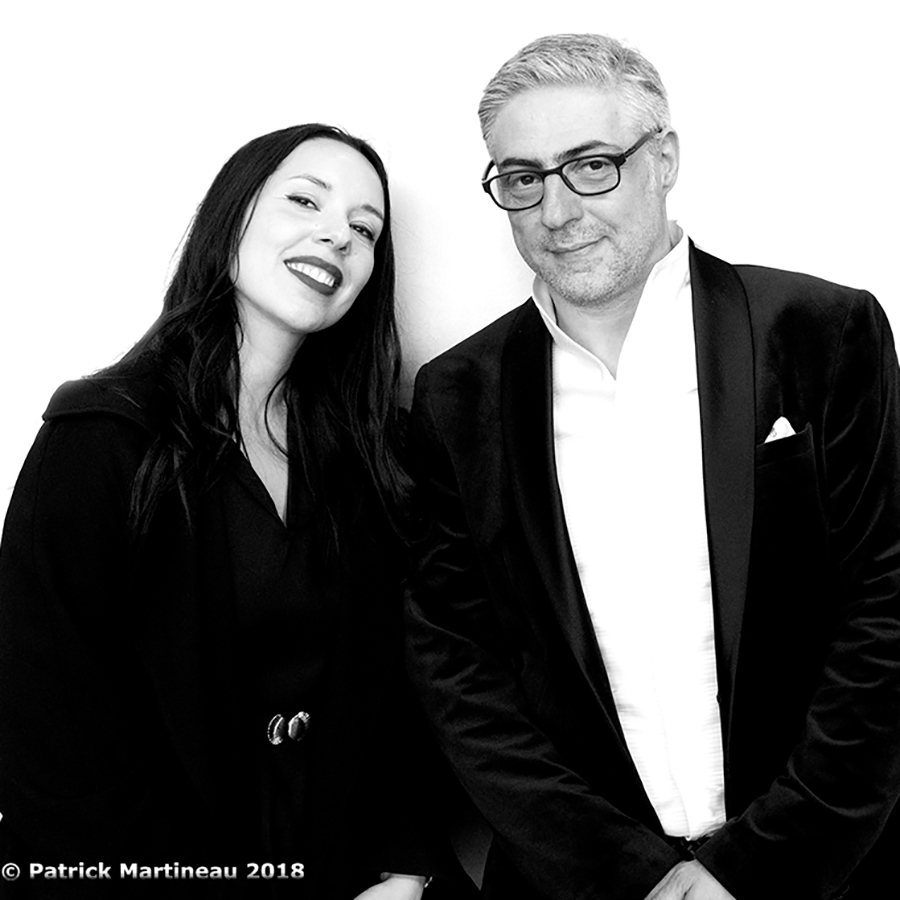 Sarah Lancman : Yes, we are all in the Jazz Eleven gang, Giovanni Mirabassi first of all. He's the one who wrote the incredible arrangement of L'hymne à l'amour by the way. There is also the extraordinary bassist Laurent Verneray, a real chameleon, adaptable to every situation. I really wanted to be surrounded by people that make me feel comfortable, that allow me to suggest things and that show me new horizons. And of course, there is Stéphane Huchard who plays with many singers, he knows how to accompany singers and he really has that sense of rhythm and percussion and of sounds. I feel connected to all these musicians and this seems important to me if you want to do an album together. There is also Pierrick Pedron as a guest who is an incredible musician and human being. And finally, Marc Berthoumieux with whom I had an immediate musical connection. I really wanted to have an accordion on the album, but without sounding too cliché and Marc knew exactly what I was looking for. He has this sweet melancholy in his play.It really was like we just hang around with friends and decided to play some music together.
Couleurs Jazz : Is there any question that journalists always forget to ask you?
Sarah Lancman : (hesitation…) Yes, I know which one! Is there a track on which you play the piano? Nobody really asked me this question.
Couleurs Jazz : Track 7, "Ton Silence"!
Sarah Lancman: Exactly! (laughs)
Couleurs Jazz : Thank you very much for this interview, Sarah.
Retranscription of the interview, Talin Maas.
Photos : ©Patrick Martineau – JzzM