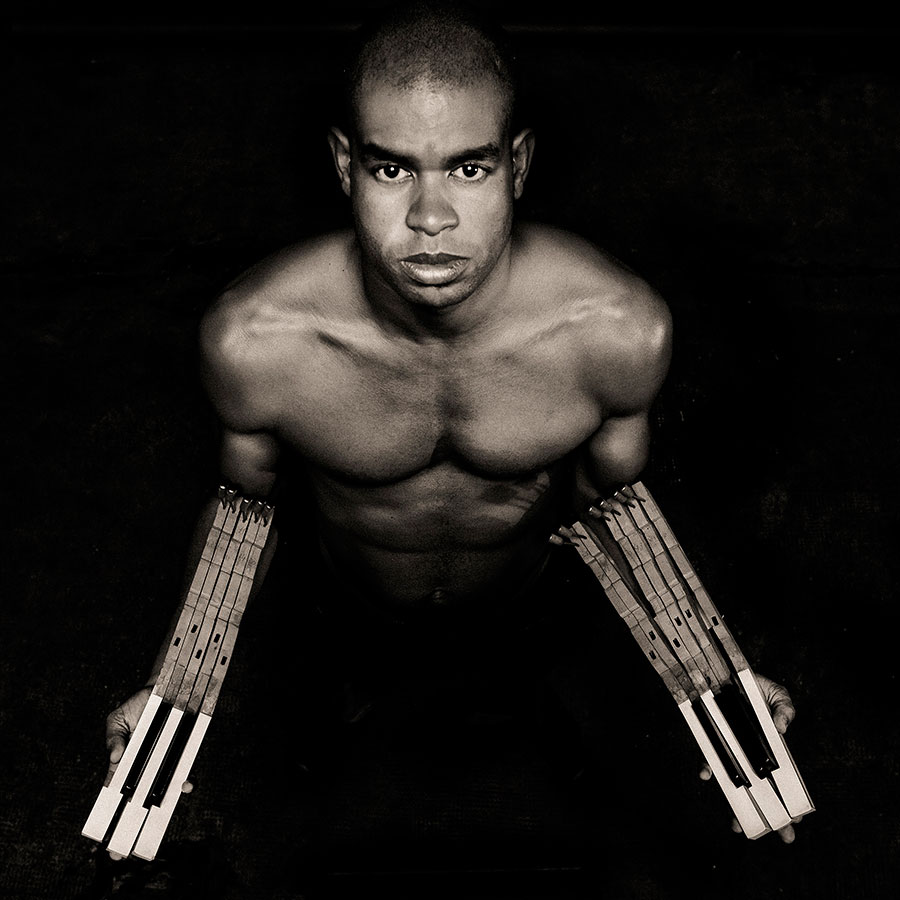 Roberto Fonseca star of Cuban jazz orn in Havana in 1975 with nine albums under his belt (the last is Ubuc) and former pianist for the Buena Vista Social Club is a hero of new musica habanera.
The piano and percussion maestro (he started out as a drummer) studied music for a long time in Havana. Meeting the saxophonist Javier Zalba from the band Irakere inspired Fonseca to explore alternative music such as Keith Jarrett or Herbie Hancock and traditional beats. He began blending vibrant Cuban rhythms with Santeria's African roots, classical music and jazz ("Yo", 2012). Roberto Fonseca is now seen as an icon of Latin jazz and a potential heir to Chucho Valdes.
After a poignant duet with the Mali singer Fatoumata Diawara (2014), the pianist is back with Eliades Ochoa, one of the latest figures in the Buena Vista Social Club and the best-known Cuban vocalist on the scene. He's also joined by 25 year old Daymé Arocena, a singer who blends traditional rumba, jazz, soul and Yoruba culture.
Roberto Fonseca (p/k/vcl), Eliades Ochoa (vcl, g), Daymé Arocena (vcl), Ucha (vcl), Javier Zalba (s/f/cl), Jimmy Jenks (s), Matthew Simon (tp), Ramses "Dinamite" Rodriguez (dms), Adel Gonzalez (perc), Yandy Martinez (Electric & acoustic bass), Ariel Gustavo Vigo Muniz (s)
It is at  Théâtre Antique at 08:30PM with on first part of the concert: