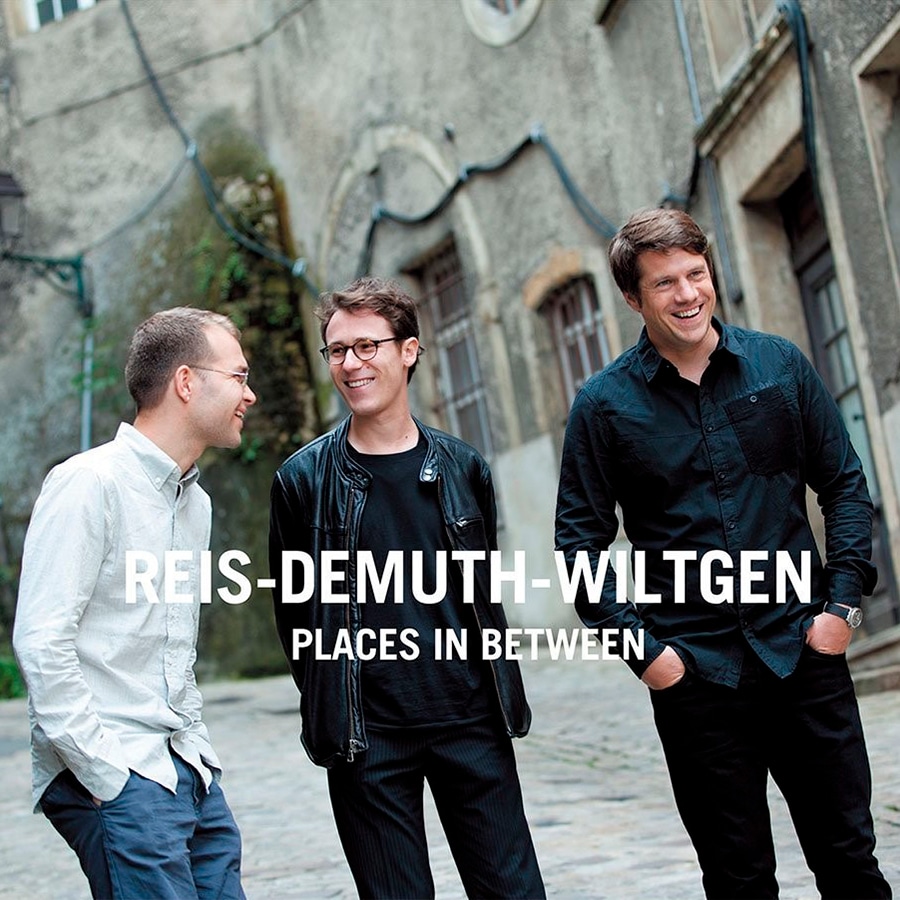 The March showers and the freshness of a winter evening … But more is needed to discourage jazz fans, many came this March 17 to listening to the famous tenor saxophonist Joshua Redman with the Luxembourg trio Reis-Demuth-Wiltgen at the Apostrophe Hall of Cergy-Pontoise.
It was in 2014, in a Paris Jazz Club, that the Californien saxophonist Joshua Redman discovered the universe of Reis-Demuth-Wiltgen trio for the fist time. Seduced by the modernity and finesse of their music, he will naturally invite Michel Reis (piano), Marc Demuth (doublebass) and Paul Wiltgen (drums) to share the stage for a European tour … The destiny sometimes do things well!
Taking up the titles of the album "Places in Between" released in 2016 (Double Moon Records), the four musicians explore a wide range of sounds and atmospheres, from air ballads and clean (such as "Where the heart beats" or "Cross Country") to tunes much more rhythmic and groovy ("we will think of Small Talk" or "Floppy Disc"). The band plays subtly with the breaking point and takes us with it for this musical journey.
Les complices luxembourgeois profitent à merveille de la liberté artistique permise par la petite taille de la formation ; usant de question-réponses pour mettre en lumière le talent de chacun des membres… comme une invitation à découvrir le lyrisme du piano de Reis, la profondeur et l'imprévisibilité de la contrebasse de Demuth ou la puissance rythmique de Wiltgen. Joshua Redman -quant à lui- se positionne avec justesse sur les compositions du trio. Ne trahissant jamais l'esprit des morceaux, le ténor de l'américain se fait tour à tour chaud et sensible, vif et chantant… un jeu haut en couleurs, on adore !
The Luxembourgish friends take advantage of the artistic freedom allowed by the small size of the band ; using question and answers to highlight each member's talent … As an invitation to discover the lyricism of Reis' piano, the depth and unpredictability of Demuth's bass or the rhythmic power of Wiltgen. Joshua Redman -king to him- is rightly positioned on the trio's compositions. Never betraying the spirit of the pieces, the American's sax tenor is in turn hot and sensitive, lively and singing … a colorful game, we love it!
The rest of the trip is announced for late April with the release of the next Reis-Demuth-Wiltgen album, entitled Once in a Blue Moon (Cam Jazz Records).