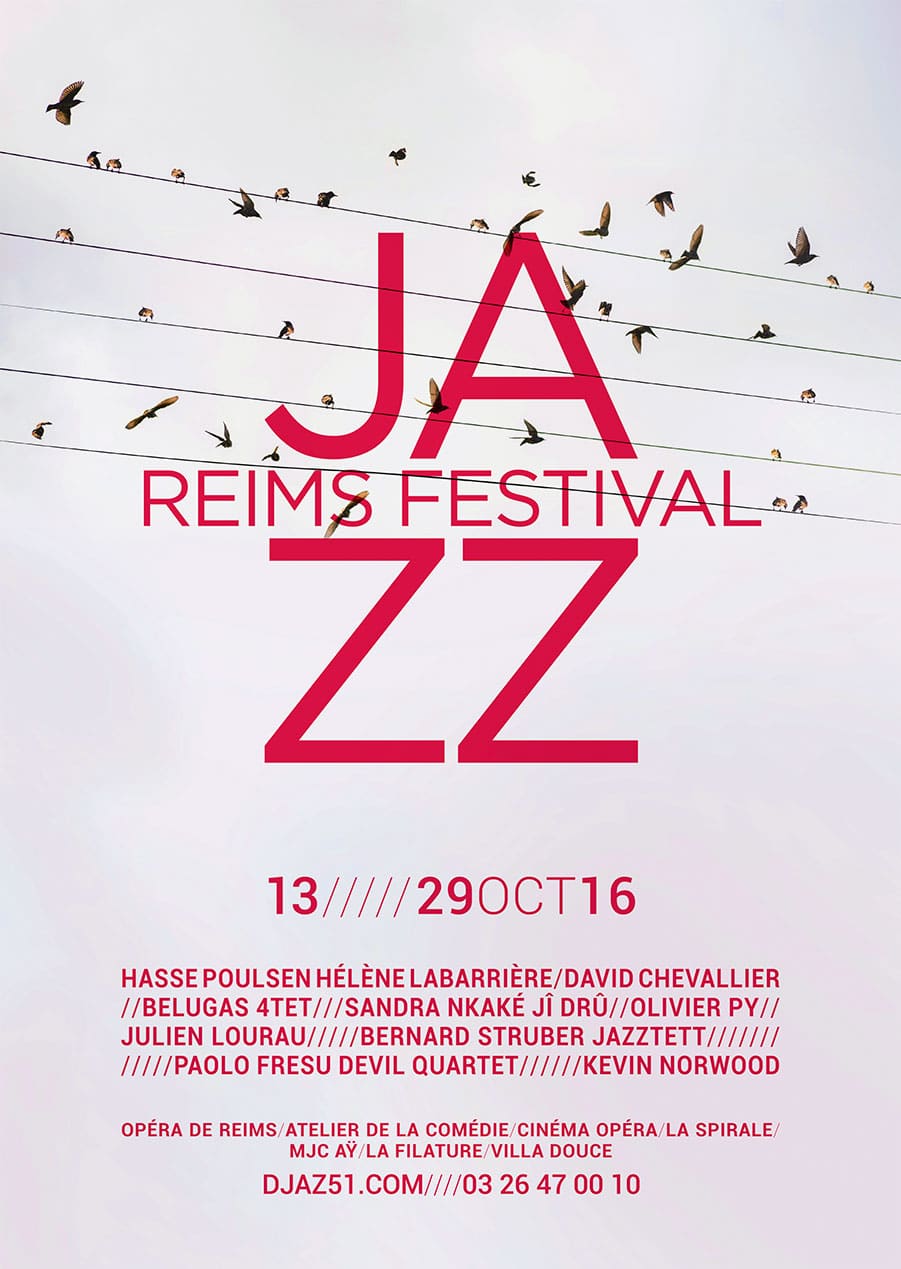 23rd Reims Jazz Festival leads you…
"… from the sweetness of the Mediterranean to the London underground scene, from a touch of world music at Love Supreme from Coltrane, from soul to pop, from oriental shades to hits recoveries, this edition is an invitation to travel.
As every year, the biggest names in contemporary jazz scene rub shoulders with emerging evidence of a dynamic renewal. Each asserting his particularity, his presence and delivering his personal universe through a tone, an atmosphere…"
Francis Le Bras, artistic manager.
On stage:
HASSE POULSEN/HÉLÈNE LABARRIÈRE BUSKING
DAVID CHEVALLIER SECOND LIFE
BELUGAS QUARTET
SANDRA  NKAKÉ  JÎ DRÛ SHADOW OF A DOUBT
OLIVIER PY
JULIEN LOURAU ELECTRIC BIDDLE
BERNARD STRUBER JAZZTETT A LOVE SUPREME
PAOLO FRESU DEVIL QUARTET
KEVIN NORWOOD REBORN