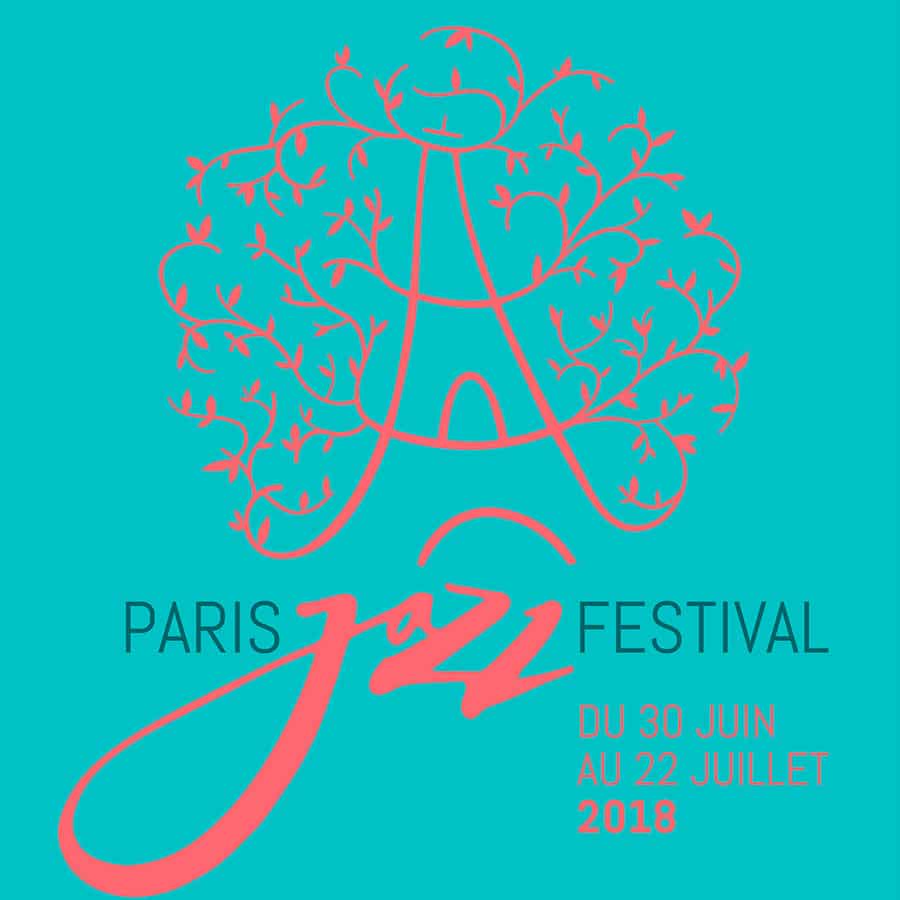 A quarter century for this festival, considered as one of the most important of the French summer season with more than 110 000 visitors. In the heart of the "Parc Floral de Paris", this event has focused for a few years on French jazz artists, operating as a "Central Park" festival; you just have to pay the entrance fee to the park (2.50 €) to attend. The return of "flower power" with rich and diverse music.
In addition to the big stage (the famous Espace Delta), a second stage installed on a stretch of water, the "Barge à Jazz", allows simultaneous concerts, throughout the weekends of July.
This year, the four weekends of the Festival promote a specific and innovative musical theme:
Weekend # 1 – 30 June & 1st July – France/Israël cross season
The jazz scene in Israel is characterized by its spirit of freedom. The energy of Israeli clubs and festivals owes a great deal to the diversity of cultural proposals, European and Middle Eastern, found in the country's communities; it is also fueled by the close ties established by its creators with New York and Paris.
30 June
"OFF LINES", where Guy Mintus (piano) & Yinon Muallem (percussions, oud, voice) invite Pierrick Pedron (saxophone).
"ENSEMBLE" with Mark ELIYAHU (kamânche), Piris ELIYAHU (tar), Rony IWRYN (percussions), Eldad ZITRIN (piano)
1st July
"AVITAL MEETS AVITAL" : Omer AVITAL (double bass, oud), Avi AVITAL (mandolin), Yonatan AVISHAI (piano), Itamer IOARI (percussions)
Weekend # 2 – 07 & 08 July – Blue Note
The blue notes, bearers of the rich imaginary of which come the jazz and its heiress music, found an echo among the musicians of the whole world. It's this filiation of heart that has inspired two creators of the current scene, the saxophonist Éric Séva and the singer Hugh Coltman, fruitful confrontations with the African-American world.
07 July
"BODY & BLUES", from Eric SEVA (saxophones) with Christophe CRAVERO (keyboards), Manu GALVIN (guitars), Christophe WALLEMME (bass, double bass), Stéphane HUCHARD (drums), Harrison KENNEDY (voice, banjo)
08 July
"WHO'S HAPPY ?", from Hugh COLTMAN (voice) with Frédéric COUDERC (clarinet, baritone), Jérôme ETCHEBERRY (trumpet), Jerry EDWARDS (trombone), Didier HAVET (soubassophone), Freddy KOELLA (guitar), Gaël RAKOTONDRABE (piano), Raphaël CHASSIN (drums)
Weekend # 3 – 14 & 15 July – Great Formats
Born from the orchestral ambition of jazz, the bigbands compete in creativity today, reinventing their own universe. This ambition allows the main representatives of the genre to confront their imagination with the historical repertoire of jazz.
14/07
"PARIS WORKSHOP", from LAURENT CUGNY / GIL EVANS
Quentin GHOMARI (trumpet), Olivier LAISNEY (trumpet), Malo MAZURIÉ (trumpet), Brice MOSCARDINI (trumpet), Michaël BALLUE (trombone), Léo PELLET (trombone), Victor MICHAUD (horn), Fabien DEBELLEFONTAINE (tuba, flute), Fabien MAGNIN (alto saxophone), Adrien SANCHEZ (tenor and soprano saxophones), Martin GUERPIN (tenor and soprano saxophones), Jean-Philippe SCALI (baritone saxophone, bass clarinet), Marc-Antoine PERRIO (guitar), Joachim GOVIN (double bass), Gautier GARRIGUE (drums) et Laurent CUGNY (piano, direction).
15/07
LE FRANCK TORTILLER COLLECTIV INVITE GUILLAUME PERRET
Franck TORTILLER (vibraphone), Pierre BERNIER (saxophone), Maxime BERTON (saxophone), Abel JEDNAK (saxophone), Joël CHAUSSE (trumpet, bugle), Rémy BÉESAU (trumpet, bugle), Tom CAUDELLE (saxhorn, flugabone), Léo PELLET (trombone), Yovan GIRARD (violin, voice), Pierre-Antoine CHAFFANGEON (keyboards), Pierre ELGRISHI (bass), Guillaume PERRET (saxophone) et Vincent TORTILLER (drums).
Week-end #4 – 21 & 22 July – Fireworks
To celebrate 10 brilliant years to the Paris Jazz Festival management, Pierrette Devineau and her whole team decided to offer to the Parc Floral public a firework worthy of her insatiable curiosity.
21 July
ARMEL DUPAS
Armel DUPAS (piano), Kenny RUBY (bass, synthesizer), Mathieu PENOT (drums, synthesizer)
IKUI DOKI
Sophie BERNADO (bassoon), Hugues MAYOT (saxophone, clarinet), Rafaëlle RINAUDO (harp)
22/07
CARTE BLANCHE TO ÉMILE PARISIEN to close this Festival in style
Émile PARISIEN (saxophone), Bruno CHEVILLON (doublebass), Manu CODJIA (guitar), Mario COSTA (drums), Thomas DE POURQUERY (saxophone, voice), Daniel HUMAIR (drums), François JEANNEAU (saxophone), Géraldine LAURENT (saxophone), Leila MARTIAL (voice), Fabrice MARTINEZ (trumpet, bugle), Roberto NEGRO (piano), Vincent PEIRANI (accordion), Michel PORTAL (clarinet), Simon TAILLEU (doublebass), Julien TOUERY (piano), Bojan Z (piano)
And a permanent exhibition: 100 YEARS OF JAZZ IN PARIS, a path in the form of a walk in the Parc Floral
As we celebrate the centenary of the arrival of jazz in France, dozens of renowned cartoonists and illustrators make the dreamlike displays of imaginary concerts: John Coltrane at Gare du Nord, Ron Carter at the Musée d'Orsay, Charlie Parker at the Sacré Coeur, Lead Belly at the prison of La Santé, Miles Davis in duet with Barbara …
WIN 4 INVITATIONS FOR 2 : write a mail to "contact@couleursjazz.fr" to participate.
Paris Jazz Festival au Parc Floral de Paris
30/06 – 22/07