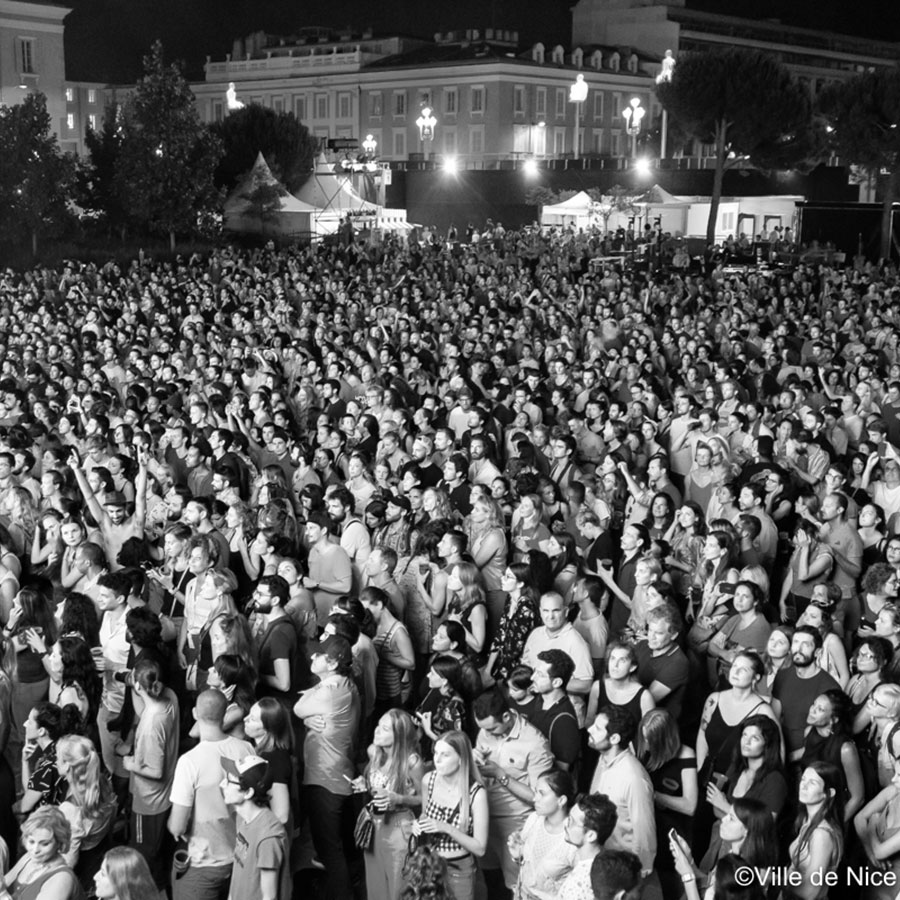 For his only concert in France this summer at the 30th edition of "Les Nuits de la Guitare of Patrimonio (Corsica), bassist and composer Marcus Miller has paid tribute to the persons – close relatives and musicians – who counted in his personal and musical life.
If a large part of his concert, in front of an ecstatic crowd in the Theater of Verdure with the arch of stone as a decoration, was devoted to revisit his last album "Laid Black", the leader, now sexagenarian, – also helped in that by the young Belgian singer, Selah Sue on some pieces – wanted to honor the memory of missing goers.
First and foremost, her mother-in-law, who died while recording his record. Then to his father, whose memory continues to haunt his performance on the bass clarinet.
And, after this family interlude, all those artists who have marked his musical existence.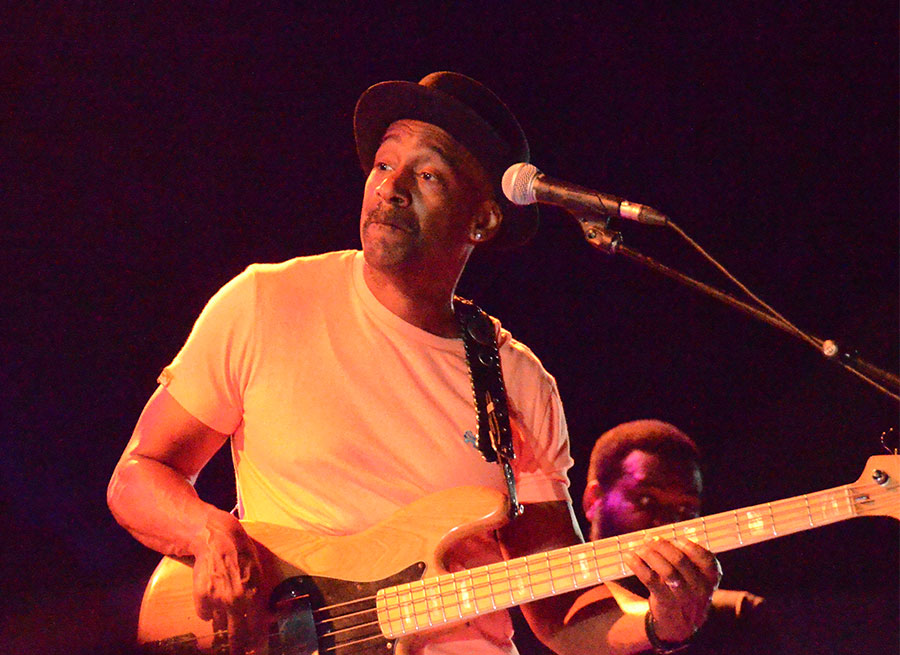 With an essential evocation of Miles Davis through a completely unbridled and furious recovery of Bitches Brew, a theme considered as the baptismal font of jazz fusion and jazz-rock. And then, his own composition Tutu, became Miles hymn and was the sign of his overwhelming and popular return to the front of the stage.
Then comes an enchanted parenthesis with Selah Sue for several titles including the famous Que sera will be or Is not No Sunshine (a  Bill Withers composition), which allows the young woman to assert all her status: a voice with childish intonations in a muscular and stamped Janis Joplin manner of expression. Shivers and emotion guaranteed!
Will then come in quintet, pell-mell, a nod to Curtis Mayfield, another to the immortal Billie Holiday, for a poignant and moving remake of Do not Explain.
Before a triumphant and exhilarating coda in front of an audience absolutely conquered and thrilled, with Miss Sue, on another famous composition, that of the tandem Lennon/ McCartney, Come Together, repeated in unison by the audience.
Before starting a new adventure this fall, including the young and very successful trumpet player from Chicago, Marcus Hill, the other Marcus recalled that being an electric bassist who knew how to groove and slap brilliantly, he could also to be somehow the guardian of some flames of jazz, soul, funk, even pop. And no, the least ….
Congrats the artist!
©Photos Marie-Evelyne Colonna