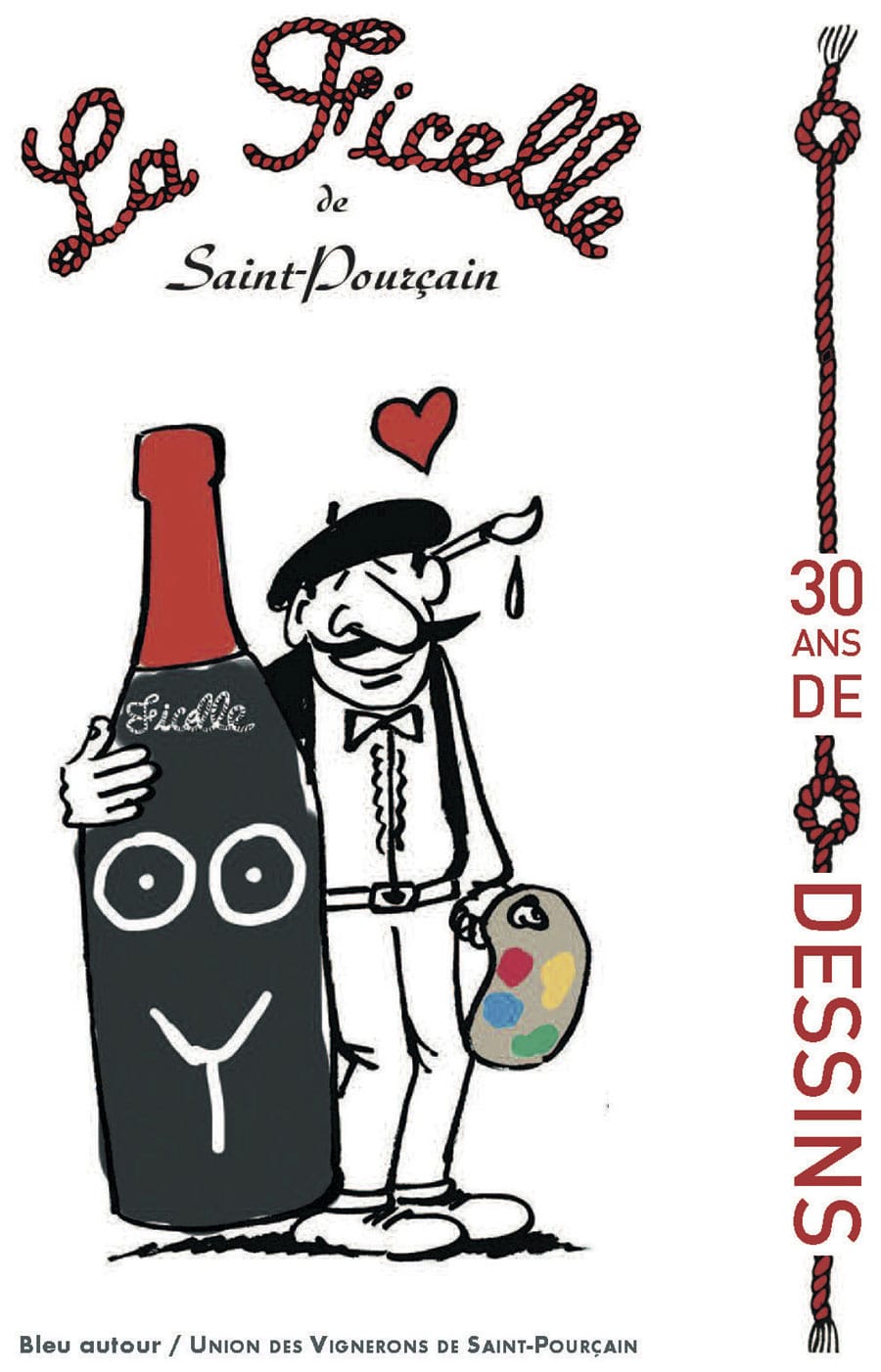 Since 1987, every year, a press cartoon artist is chosen (co-opted by his predecessor) to illustrate the vintage of the year: From Loup to Piem via Tignous, Barrigue, Dubouillon, Sabatier, Trez, Honoré, Lasserpe, Willem , Bridenne, Mric … who this year passed the string, relay to a woman press cartoonist (once does not seem custom?) To the talented Besse who dressed the Ficele de Saint-Pourçain 2016, and was inducted by the brotherhood on December the 3rd before unveiling her drawing.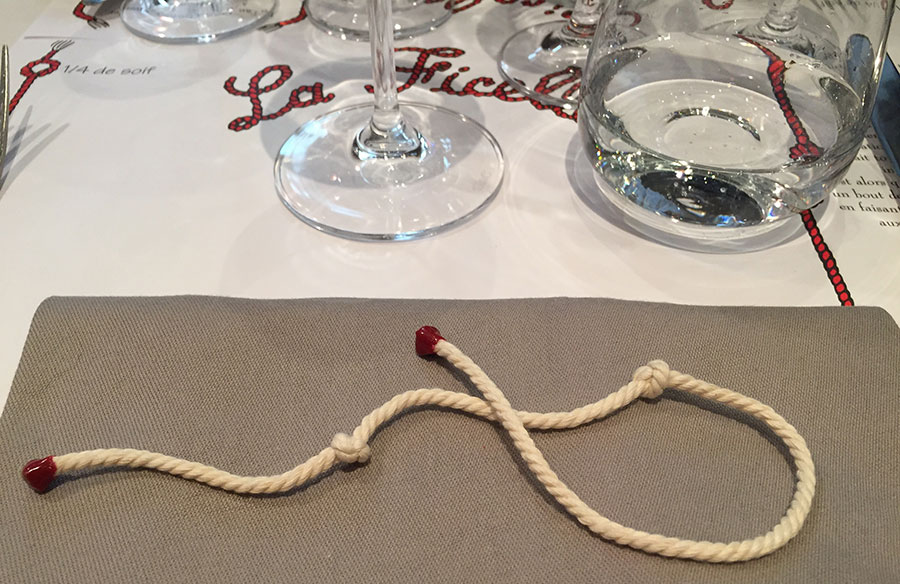 Every year the atmosphere is very cheerful and friendly. And Jazz is never far away.
To celebrate these 30 years of cartoons and good wines, a beautiful book has been published:
That some illustrious cartoonists present during the presentation to the press were kind enough to offer nice dedications to your magazine Couleurs Jazz!
Like Besse herself:
Let them be thanked for it, as we were very touched by these spontaneous lines!
Quant à ces vins -nous eûmes la chance également de goûter le blanc Premier 2016 de la cave coopérative de Saint- Pourçain – il se sont avérés plus qu'à la hauteur de leur réputation : fraîcheur, fruité, glissant sur le palais avec gourmandise. A recommander et à commander dare-dare !
As for these wines, we also had the chance to taste the "White Premier 2016" a wine from the Saint-Pourçain wine cellar – they proved more than their reputation: freshness, fruity, slipping on the palate with gluttony. Would recommend and order dare-dare! (which means… asap!)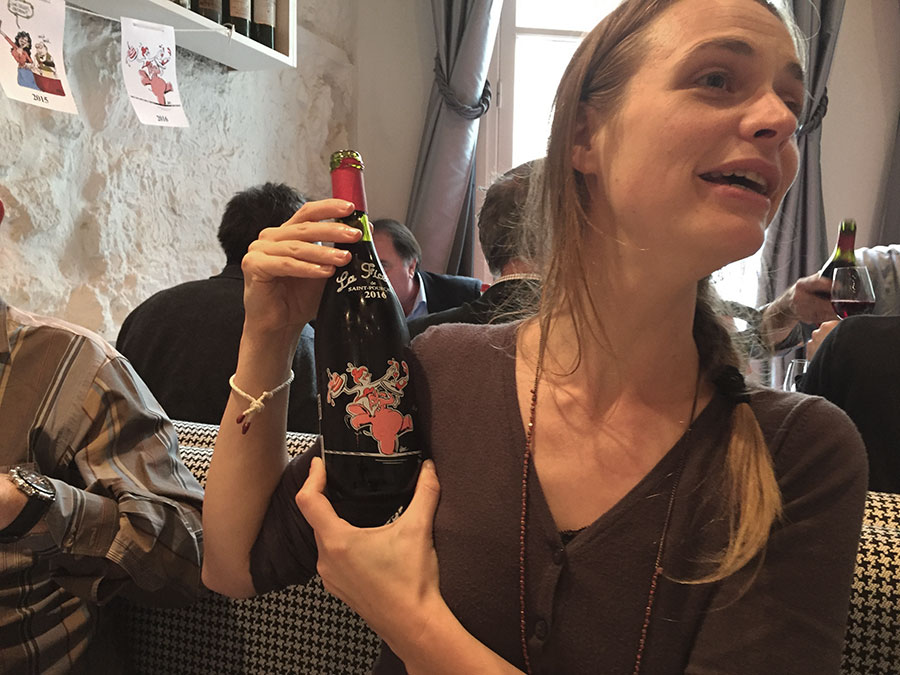 Miss Besse discovering her silkscreened design.
To be noticed also the choice of the table to tasting these vins nouveaux: "Louvre Bouteille" held by Frédéric Lebel: Excellent bistro cuisine, tasty and sufficiently refined. Very warm welcome.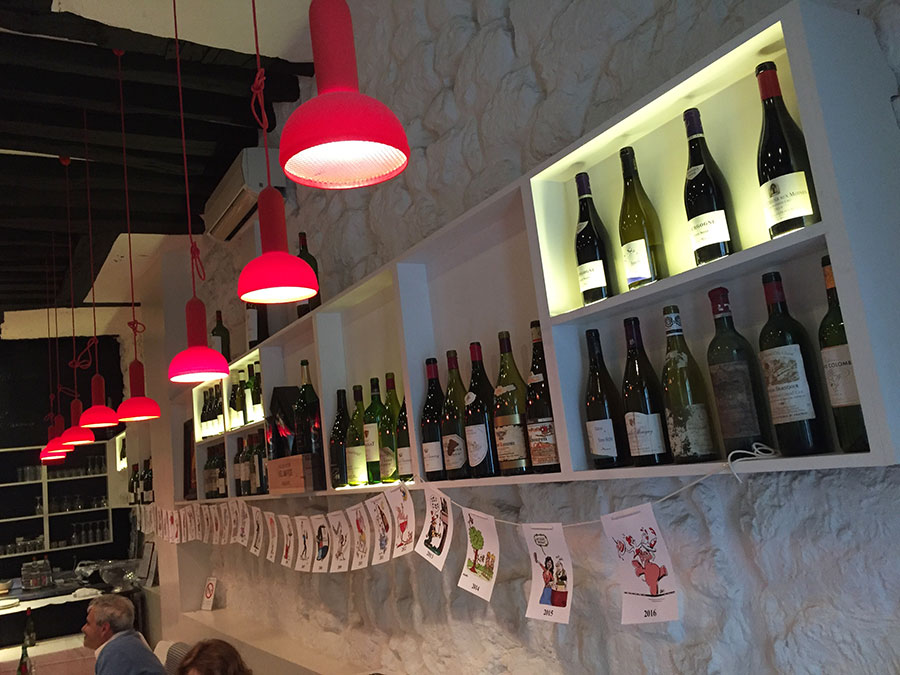 These Saint-Pourçain wines are to be drunk with friends listening for example this nice piece which opens the last album "Housewarming" by the facetious and talented Bojan Z, in duet with his accomplice Nils Wogram: this piece is simply titled « Good Wine »
(it can be found also in our "Best of Couleurs Jazz" autumn playlist"  )
Published in 2000 copies, the book of the 30 ans de LA FICELLE de SAINT-POURÇAIN (20 €) in the good bookshops of Bourbonnais and Auvergne, as well as in Paris, or in the cellar …
Editions Saint-Pourcinoises Bleu autour
38 avenue Pasteur
03500 Saint-Pourçain-sur-Sioule
Contact : Emmanuelle Boucaud. dialogue@bleu-autour.com
Tél. : 00 33 (0)4 70 45 72 45