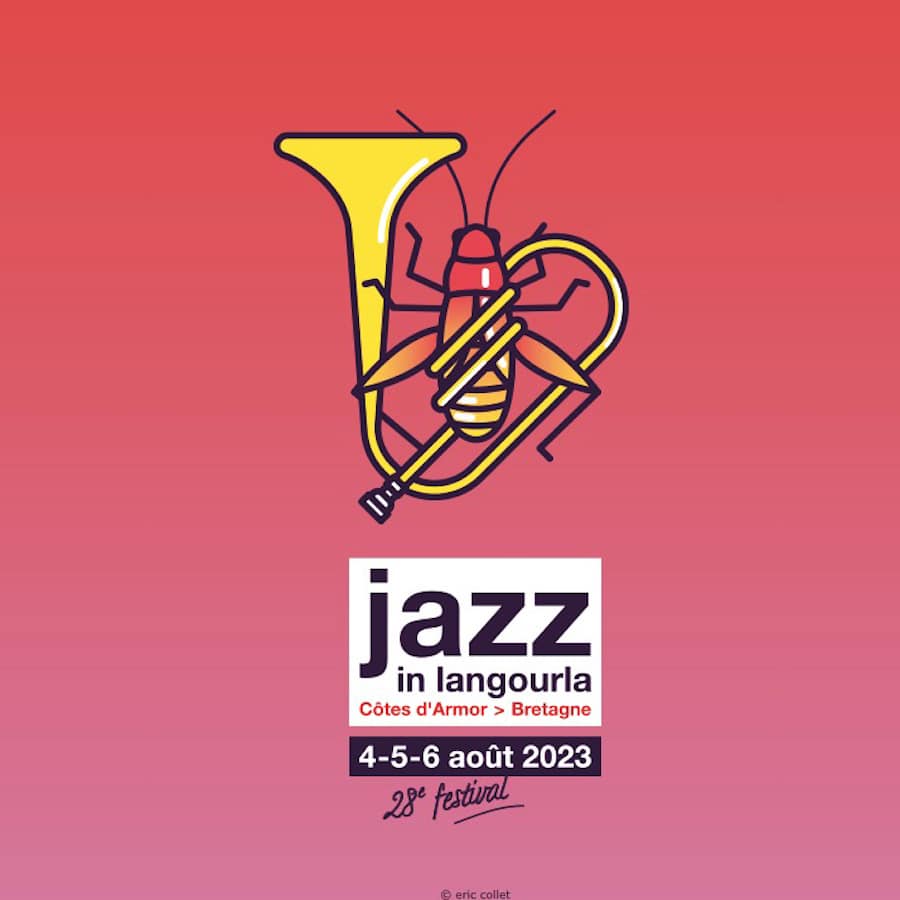 Langourla, a name well known to jazz aficionados in Brittany and beyond (!).
To succeed in the challenge of establishing and maintaining a jazz festival in central Brittany – in the middle of nowhere, some would say – it's essential to retain the fundamentals and not change a tried-and-tested formula: 3 evenings with 2 concerts per evening at the Théâtre de Verdure, free aperitif-concerts, an amateur blues-jazz springboard, a master class and the Jam Sessions at the bar Le Narguilé, after the concerts, with the programmed artists playing the game and meeting the fans.
To kick off the jazz weekend in Le Mené, the duo of Emile Parisien and Roberto Negro played an adaptation of Giorgy Ligeti's first string quartet, "Les Métamorphoses Nocturnes", which became "Les Métanuits". A performance that is inhabited yet tranquil, dishevelled yet jubilant…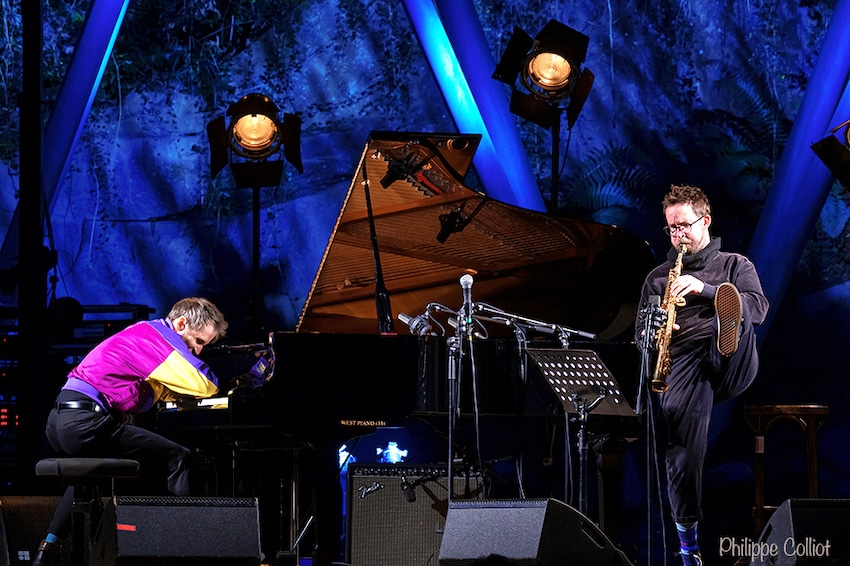 Roberto Negro & Emile Parisien
Not an easy task to follow. Yoann Loustalot does it in a trio with guitarist Giani Caserotto and drummer Stefano Lucchini. The original line-up creates a very personal atmosphere with moments of pure beauty.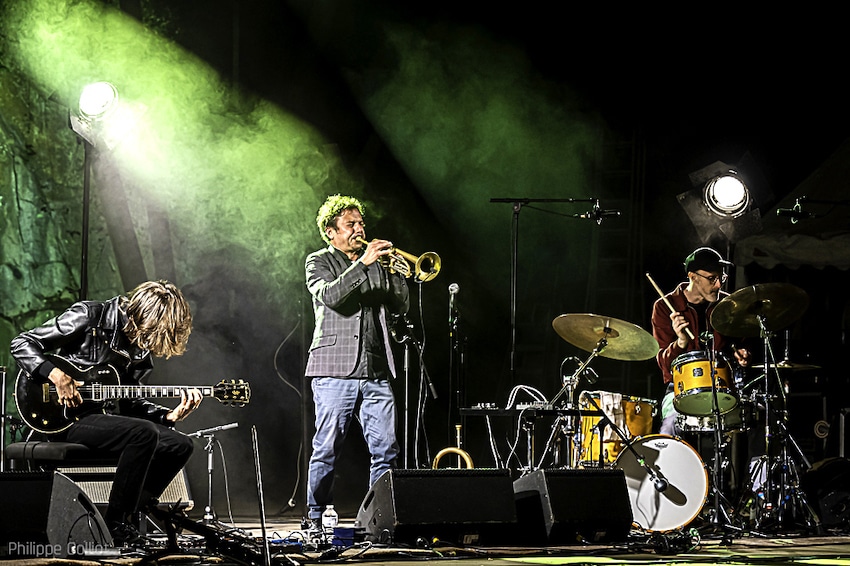 Yoann Loustalot Trio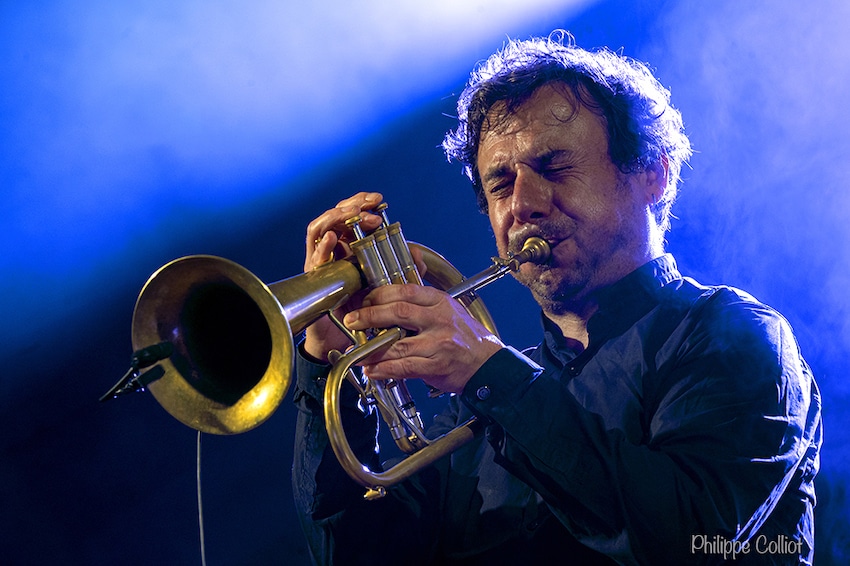 Yoann Loustalot
However, in my opinion, the excessive use of effects pedals detracts from the overall effect. The guitarist and trumpeter have their noses in the pedals a little too often. But effects aside, the trumpet and flugelhorn sound superb!
The Théâtre de Verdure welcomes Ludovic Beier Trio, for the first concert on Saturday. A virtuoso accordionist, Ludovic Beier and his companions, Samson Schmitt on guitar and Antonio Licusati on double bass, offer a masterful and richly colored Gypsy jazz.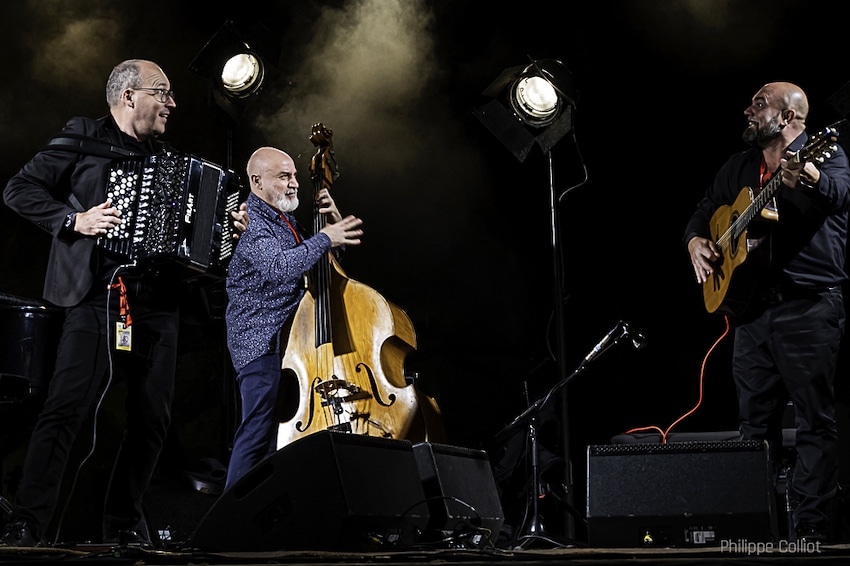 Ludovic Beier Trio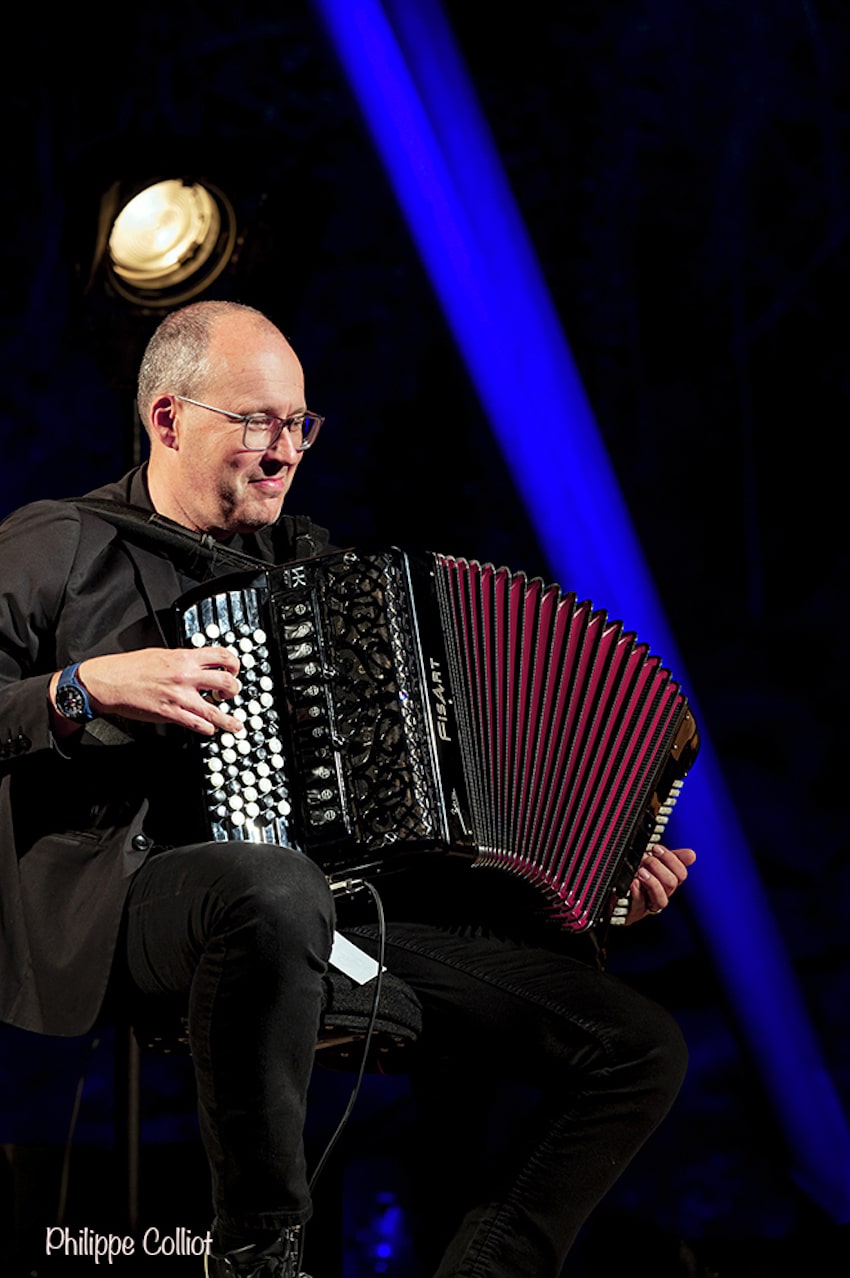 Ludovic Beier
Trombonist Robinson Khoury and his quartet take over. We are invited to "travel" around his album "Broken Lines". Climates, colors and rhythms are the driving forces behind the tracks. His stage companions, Mark Priore on piano, Etienne Renard on double bass and Elie Martin-Charrière on drums, all contribute to the rendering of this magnificently mastered palette of sounds.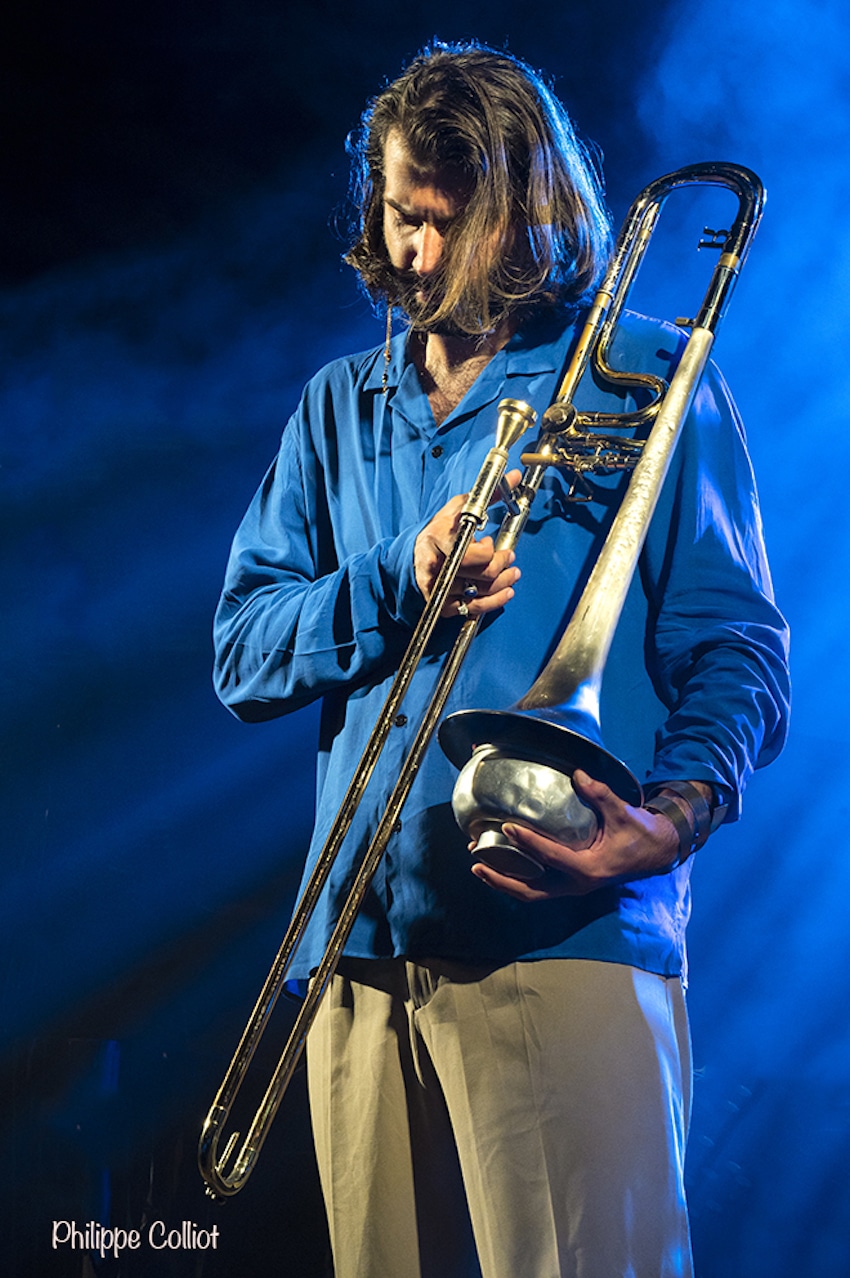 Robinson Khoury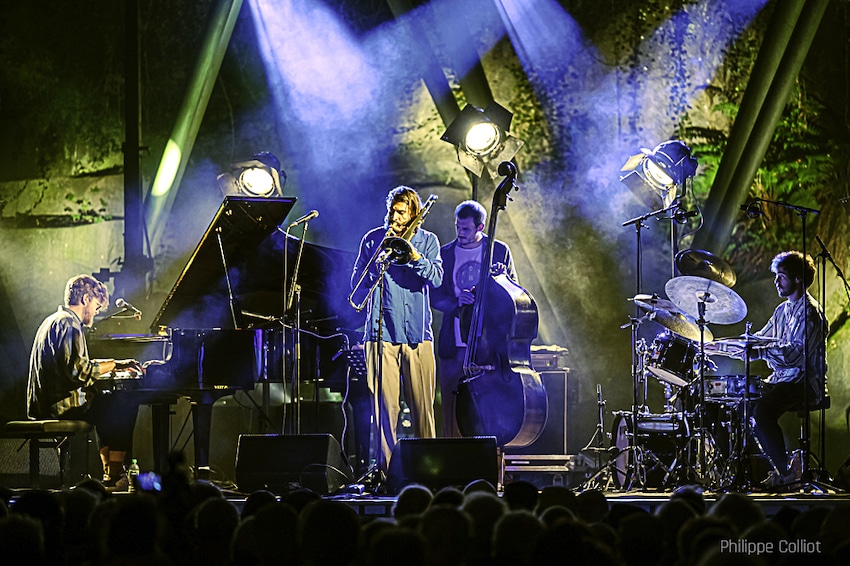 Robinson Khoury 4tet
Dexter Goldberg Trio, opens Sunday's final evening. Inspired by jazz piano masters such as Ahmad Jamal, to whom he pays tribute, and Bill Evans, from whom he borrows Time Remembered, Dexter Goldberg presents his new album Caliboudja. The programming team made no mistake in inviting the trio. The recording, which has just been officially released, has been unanimously acclaimed by the specialist press.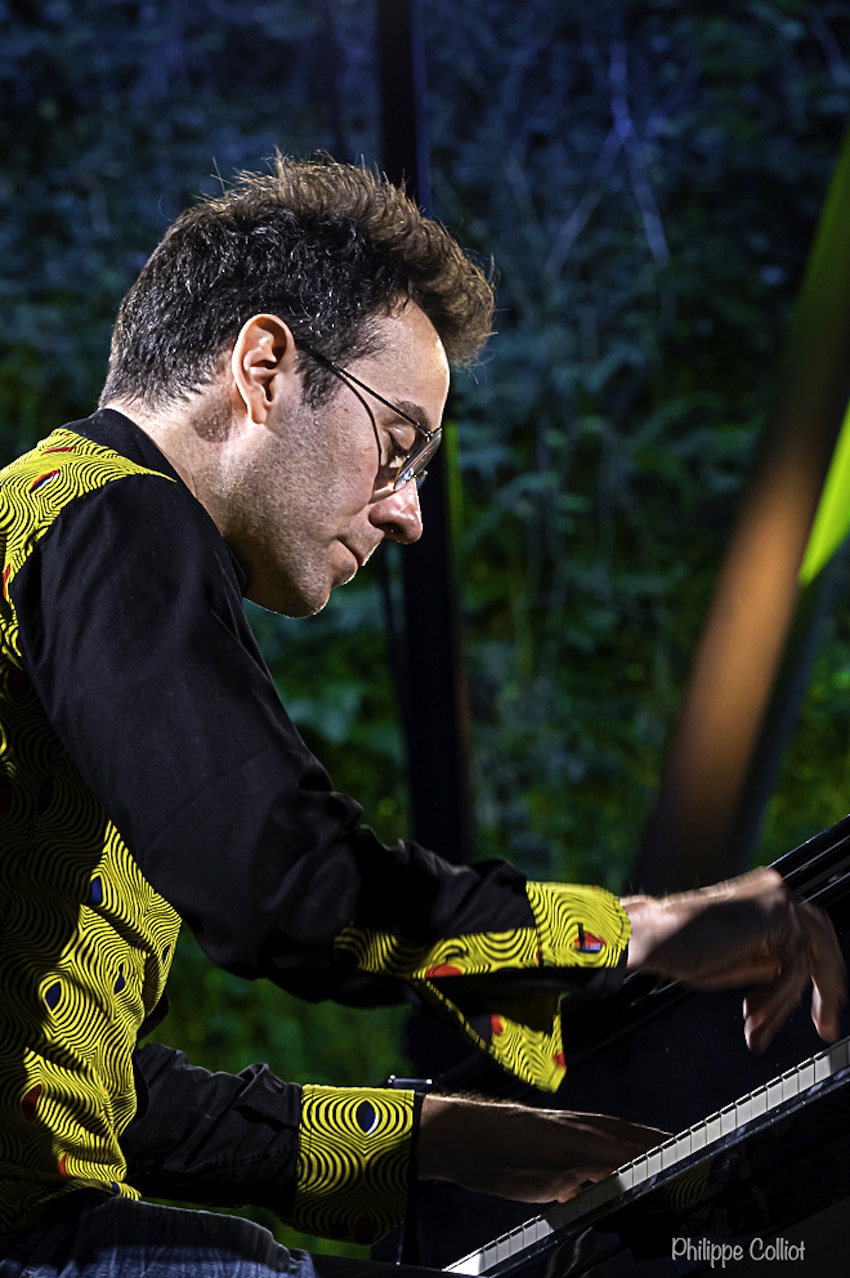 Dexter Goldberg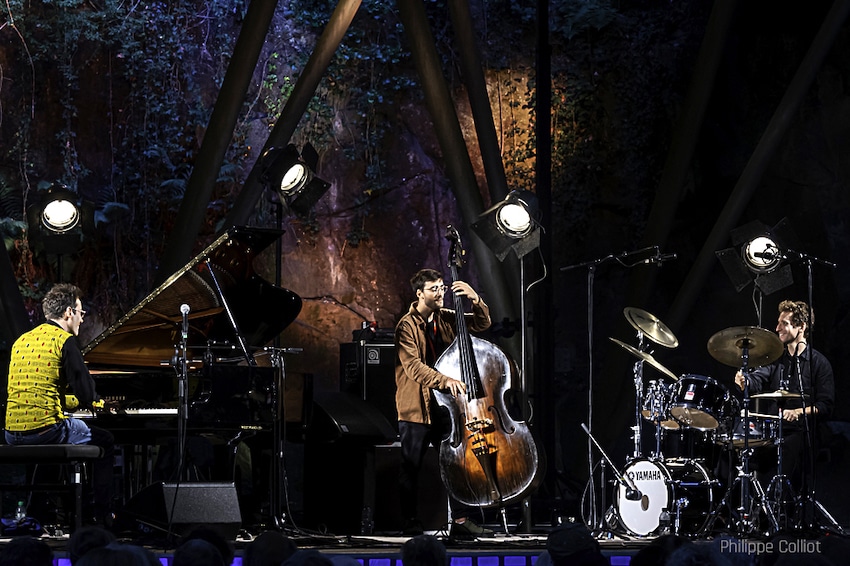 Dexter Goldberg Trio
And to bring the festival to a close, we pay tribute to his godfather, Pierrick Pédron !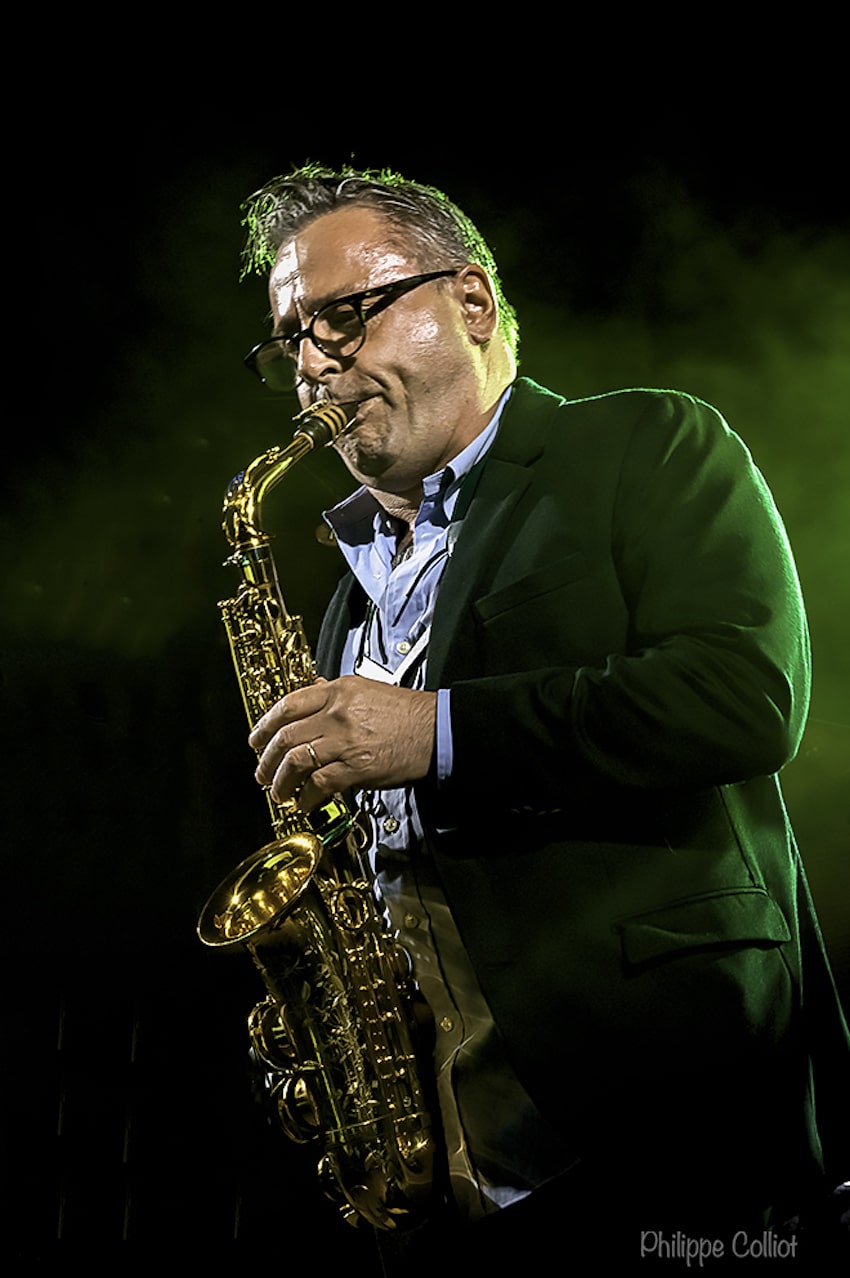 Pierrick Pédron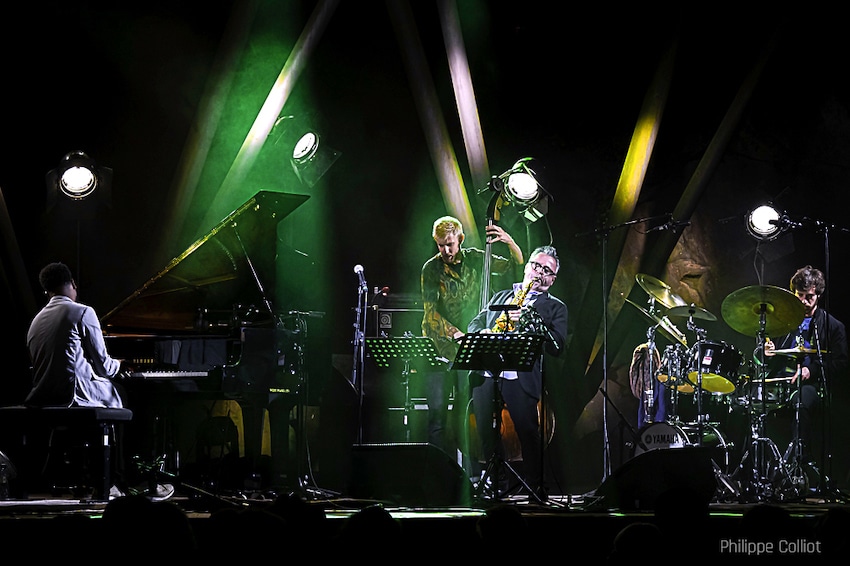 Pierrick Pédron 4tet
Fresh from winning a Victoires du Jazz award for his duo recording with Cuban pianist Gonzalo Rubalcaba, Pierrick Pédron brings his energy and virtuosity to life with his quartet (Carl-Henri Morisset on piano, Elie Martin-Charrière on drums and, for the occasion, Florent Nisse on double bass).
There's plenty of room for the members of the quartet, particularly Carl-Henri Morisset, who doesn't hesitate to show off his ardor and class.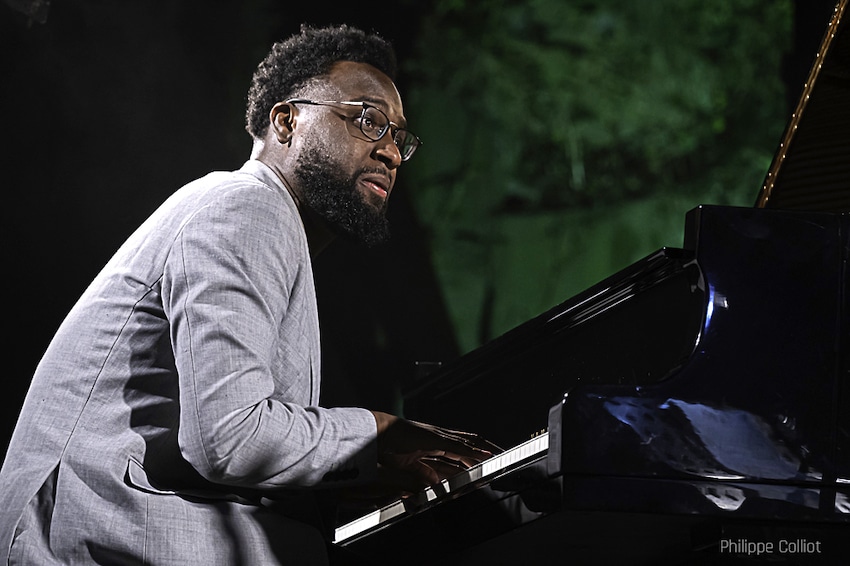 Carl-Henri Morisset
Conviviality, sharing, encounters, top-notch programming… So many good reasons to put a cross on your 2024 calendar, on the first weekend of August.
Yoann Loustalot Trio:
Yoann Loustalot: trumpet
Giani Caserotto: guitar ;
Stefano Lucchini: drums
Ludovic Beier Trio: 
Ludovic Beier: accordion
Samson Schmitt: guitar     
Antonio Licusati: double bass
Robinson Khoury 4tet:  
Robinson Khoury: trombone
Mark Priore: piano  
Etienne Renard: double bass
Elie Martin-Charrière: drums
Dexter Goldberg Trio: 
Dexter Golberg: piano
Clément Daldosso: double bass  
Philippe Maniez: drums
Pierrick Pédron 4tet: 
Pierrick Pédron: saxophone
Carl-Henri Morisset: piano 
Florent Nisse: double bass
Elie Martin Charrière: drums