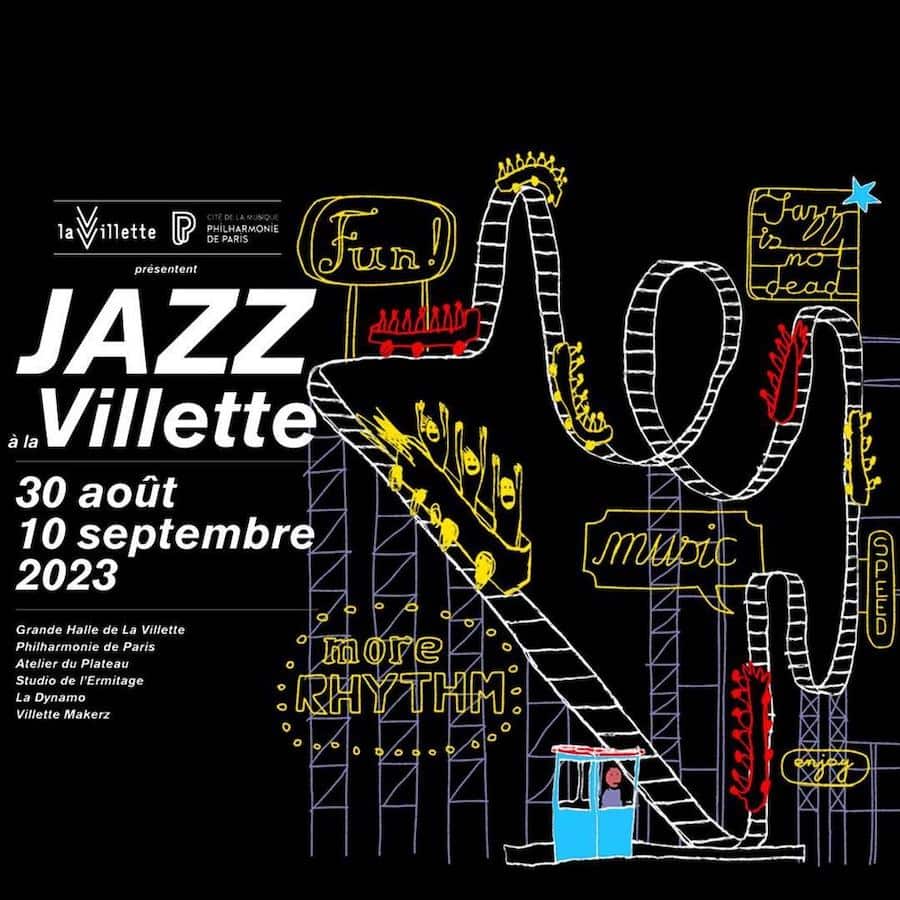 The Jazz à la Villette Festival is the must-attend autumn event for Parisians.


This has been the case since 2002, when the festival was resurrected under this name, the only one worthy of the capital of the Gauls. A balance between assured success and measured risk-taking.

 
Jazz à la Villette fulfils its role of discovering new talent, and showcasing artists that most people dream of seeing in concert, that "fabulous jazz band, that formidable musician, the new rising star, that astonishing group whose sound we've only heard on Couleurs Jazz Radio, or on some other cutting-edge media…".
In principle, the climate is still conducive to relaxation. Holidaymakers who have followed our recommendations and visited the Festivals Jazz à Sète, Jazz de Junas in Occitanie, Jazz à St Rémy de Provence, Gran Canaria Jazz Festival, or who have just returned from the biennial Festival Jazz à Frontenay in the Jura, can now treat themselves to a luxury bonus: a trip to La Villette, a festival co-produced with the Philharmonie de Paris, a mecca for musical culture.
All the colors of jazz will be illuminated and shining at this new edition.
From August 30 to September 10!
First evening Opening, it's soul with… De La Soul live band & Guests. In the Philharmonie's Grande Salle Pierre Boulez.
Soul fans are advised to book early. The opening act will be a trio of musicians from Togo: Nana Benz in quintet.
Closing the August chapter in Paris on Thursday August 31, two of the great bands you listen to regularly on Couleurs Jazz Radio: Laurent Bardaine and his Tigre d'Eau Douce, sure to leave an indelible musical imprint on your head. You'll be in the best possible mood to listen to Ethio-Jazz with its most famous representative, Mulatu Astatke.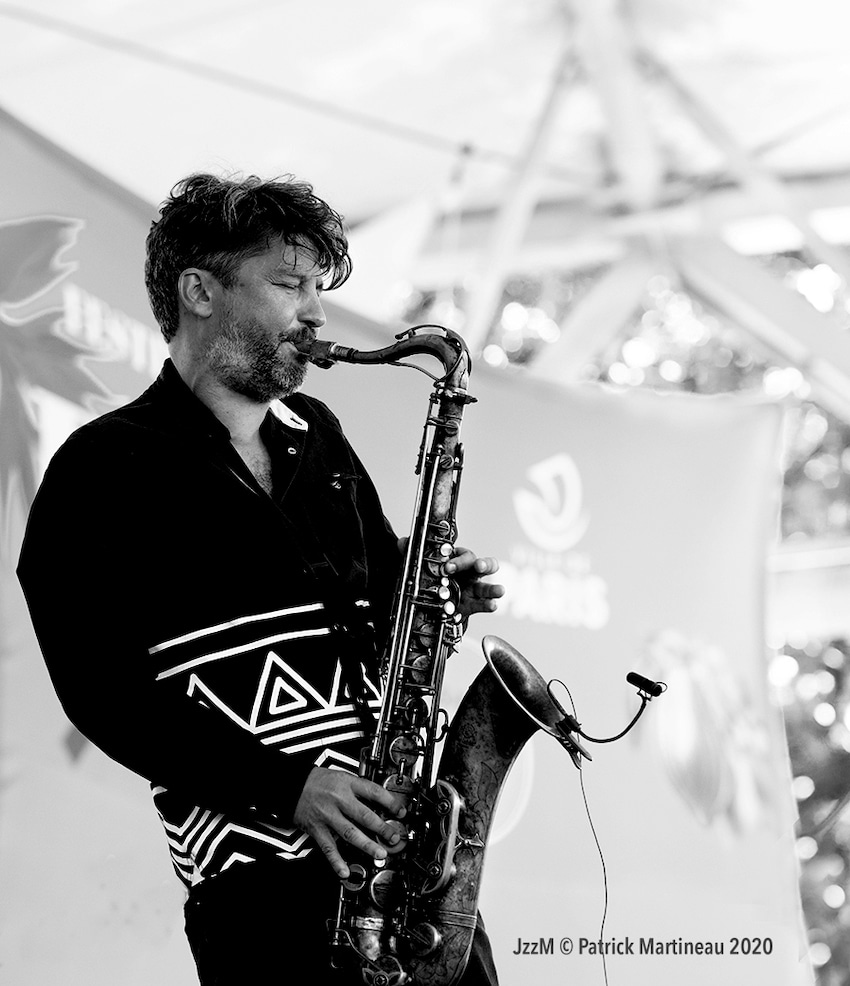 This is great art, and what's more, it is easy listening, even for those with small jazz culture, who are a little frightened by this music's lack of popularity and the fact that the most learned of popular musics is being played less and less.
September kicks off at La Villette under the sign of nu-soul, with one of its most emblematic representatives, José James, paying tribute to Erykah Badu. It should sound great!
Then, the Philharmonie's audience will have bassist and singer Meshell Ndegeocello, worthy heiress to Prince and Nu-Soul, all to themselves. Mind you, Meshell, ma belle, has declared that she rarely visits old Europe any more. So if you don't want to add to your carbon footprint by listening to her on the other side of the Atlantic, come by bike to La Villette, along the canal, instead! Now's the time.
On the first Saturday of the new school year, back from vacation in top form, you may be able to head to the Grande Halle de la Villette to hear not two, but three concerts in the same evening. And there's no need to take the Eurostar and leave economic Europe. Here's to the little Englishmen who come to La Villette to introduce us to some of today's most inventive jazz.
We start with Steam Down, a London collective with a hip-hop, electro R&B bent. An up-and-coming group whose single Etcetera has just been released by Blue Note. It's a whole new repertoire that they intend to introduce to the Froggies. Then, no sooner had they recovered from the London breeze, than bam! Delvon Lamarr Organ Trio, a funk group returning to the Jazz à la Villette festival for the second time.
And to round off this lovely evening, Ezra Collective, one of Couleurs Jazz Radio's favorite groups, with their albums Where I'm Meant to Be and Lady, a tribute to Fela Kuti. You'll be able to push the tables that aren't in the room, and dance the night away.
On the 1st Sunday in September, just before going back to work, why not spend a lovely evening in the Salle des Concerts at the Cité de la Musique, to hear the amazing New York saxophonist Lakecia Benjamin present her latest album "Phoenix".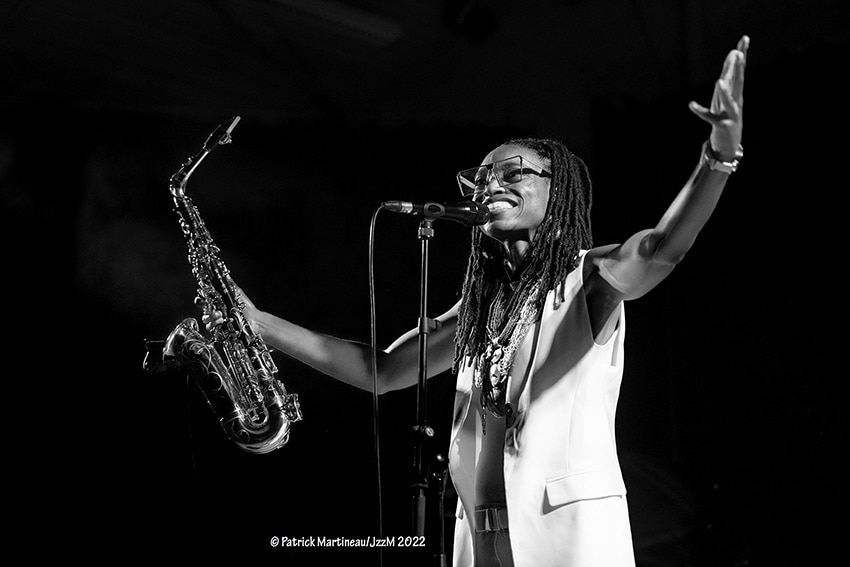 The album features Angela Davis, Georgia Anne Muldrow and Dianne Reeves, all of whom were booked elsewhere for the concert. But the political, militant and feminist message will undoubtedly be present! This concert will open with that of a UFO trumpeter, protégé of Dee Dee Bridgewater and now one of the icons of Couleurs Jazz Radio. He is one of the most inventive trumpeters of the new American generation in the tradition of Roy Hargrove: Monsieur Theo Croker.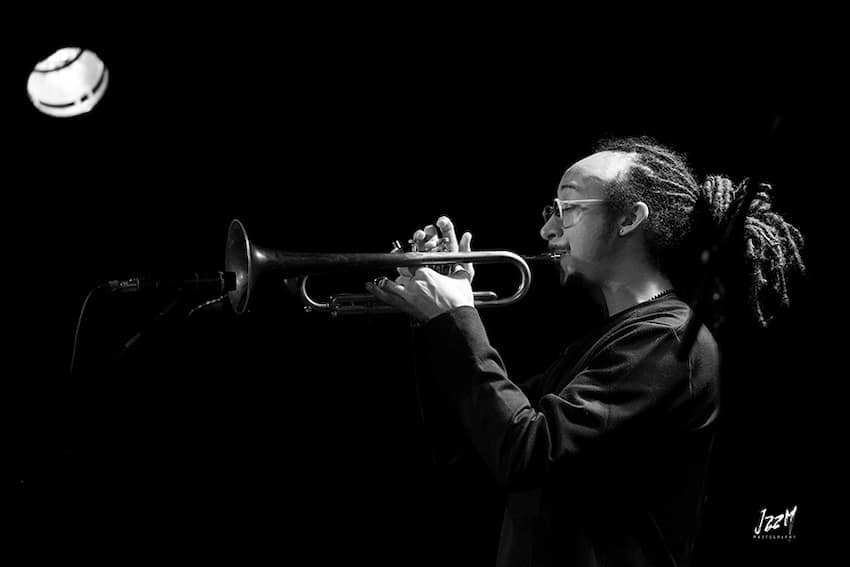 He will be accompanied by singer Ego Ella May. Another evening not to be missed.
Or, just like on TV, where you can change channels and colors by choosing a completely different program, the Festival Jazz à la Villette, on the same evening, also offers you an aerial and acoustic evening, from Africa to Mississippi, in the company of cellist Vincent Segal, who will link up the CrossBorder Blues trio and, in the second half, an "all-star" quartet, that of Les Égarés, who travel between Paris and Bamako.
– Jean-Jacques Milteau, Vincent Segal, Harrison Kennedy "CrossBorder Blues" folk, pop, African music, jazz… in a purely acoustic trio.
Then Les Égarés, with Ballaké Sissoko (kora), Vincent Segal (cello), Vincent Peirani (accordion) and Emile Parisien (soprano saxophone), a recent album that you listen to regularly on Couleurs jazz Radio.
The following day, Monday September 4, at the Cité de la Musique, you'll be treated to an evening featuring two duos. First, the Anglo-Danish duo Svaneborg Kardyb, a cross between electro and acoustic, unknown to our services, borrowing from the codes of repetitive music, according to the press release.
Followed in 2nd part by the duo Bill Laurance (piano) & Michael League (bass, oud, fretless guitar and ngoni). These musicians are two influential members of Snarky Puppy. They've switched from their usual big band sound to an intimate, minimalist, acoustic duo.
The repertoire they will offer at the Jazz à la Villette festival is a must-see, and for the first time in France on the Cité de la Musique stage.
Tuesday September 5, another superb evening at the Cité de la Musique, with opening act Tom Skinner, a London-based Afro-free drummer. You've probably already heard him accompanying Shabaka Hutchings, (The sons of Kemet) on Couleurs Jazz Radio. He will be in quintet to present his latest opus: Voices of Bishara.
I can't wait to hear it!
For the main course, listen to this pillar of French jazz
Henri Texier and his "Indian" Septet "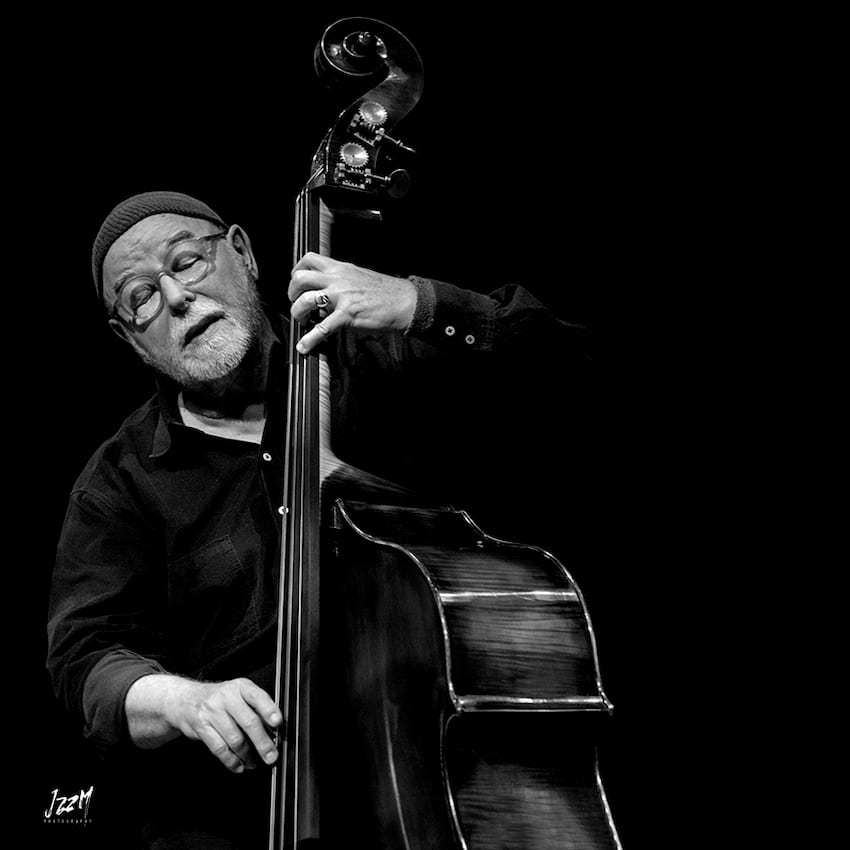 His quintet will feature two regulars: singer Himiko Paganotti and tenor saxophonist Sylvain Rifflet. Faithful to its commitment to Native Americans and 30 years after the legendary An Indian's Week, the troupe will be offering a brand-new, never-before-seen repertoire for the Festival.
Wednesday is children's day. In the evening, at the Grande Halle de la Villette, adults can listen to the Ceccaldi brothers: Théo on violin and Valentin on cello. Their music is eclectic, inspired, free and boundless… So much so that they'll be joined on stage by Algerian singer-songwriter Sofiane Saidi, gospel diva Emma Lamadji from Montpellier, Franco-Venezuelan artist La Chica, and exquisite folk singer-songwriter and mandolinist Anna Majidson.
Unclassifiable, I say! Astonishing for sure.
Then you'll be ready and waiting to hear Oumou Sangaré, queen of Malian music, present her latest album, Timbuktu, following in the footsteps of Ali Farka Touré.
On Thursday September 7, it's all about soul and standing ovations, as you may well be standing up to listen to one of James Brown's heirs, Mr Lee Fields, in the Grande Halle de la Villette, as he presents (after a 50-year career) his latest album full of love: Sentimental Fool!
And, lucky spectators, who will have obtained their tickets just after reading this article, you can discover opening act Samm Henshaw, a British soul singer, who will be presenting his first album after several EPs at La Villette. R&B, a bit of hip-hop, jazz influences (Roy Hargrove is his role model) and you can get an idea of the genre.
To be discovered.
On Thursday September 7, we're off to the Cité de la Musique for a superb Cuban-style evening featuring two major figures representing the colors of French jazz. This is an evening not to be missed under any circumstances:
Pierrick Pédron & Gonzalo Rubalcaba
First concert in Paris for an exceptional duo. Last March saw the release of their eponymous album: Pédron Rubalcaba. Selected in the Best of couleurs Jazz Week and Hit Couleurs Jazz, it's a great jazz album recorded without a second thought, for this first meeting between the two men, the Breton saxophonist and the pianist. A high-level dialogue that the live performance should further enhance.
Haróld López-Nussa "Timba a la Americana"
Timba a la Americana is an album due out at the end of August, just in time for the Festival! This formidable pianist, a regular on Couleurs Jazz Radio, returns in a quartet alongside his younger brother Ruy López Nussa on drums, double bassist Luques Curtis, and the brilliant French harmonica player Grégoire Maret.
Music and show of the highest order!
With the Salle des concerts at the Cité de la Musique just back in shape, Friday September 8 is dedicated to Hexagonal Jazz.
The first part of the evening is devoted to the discovery of an artist unknown to our services, which indicates the quality of the Festival's programming.
The opportunity to discover an emerging talent in the person of violinist Loni Cornelis ("Impress Express"), still a student at the Conservatoire National Supérieur de Musique de Paris, with double bassist Riccardo Del Fra as her teacher. Loni Cornelis is also a painter. Her musical paintings are inspired by Fauvism. Tonight, she will perform in a 4tet.
Then the evening continues with drummer Anne Pacéo presenting her "S.H.A.M.A.N.E.S" project, which you know well if you listen to Couleurs Jazz Radio. Her accomplices are also regulars: Tony Paeleman on keyboards, Christophe Panzani on tenor sax, and two singers, Swedish Isabel Sörling and Cynthia Abraham.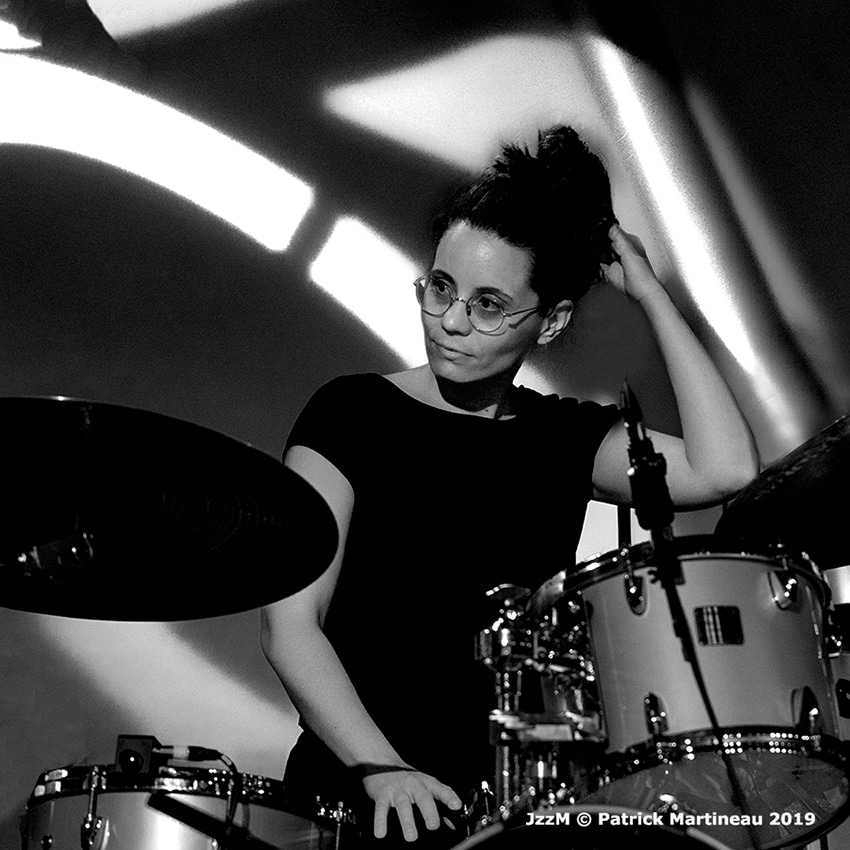 And to round off this Friday evening in style, come and discover one of the rising new talents on the piano: Yessaï Karapetian, with a drummer who is as much noticed as she is committed, across the Atlantic, Terri Lyne Carrington.
The kind of concert we love, and the kind the Festival Jazz à la Villette is capable of programming.
If you're feeling nostalgic for the jazz-rock fusion of the '80s, you'll want to check out Sixun on Friday, September 8, at the same time! Perhaps we'll see two generations making different choices?
Opening act: Balimaya Project, New revelation made in London, Balimaya Project sees things (very) big and explores the afro-jazz groove with brio.
Led by percussionist Yahael Camara Onono, this ambitious British collective, which defines itself first and foremost as a big family, brings together sixteen musicians, some of whom come from the groups SEED Ensemble and Kokoroko. At a time when big-bands are dying out and the music world is tending to favor inexpensive solo projects, the English have the knack of returning to the fashion of large ensembles, with a common passion for Afro-jazz that makes the London music scene so exciting.
A Discover: Thank you Jazz à la Villette! At Couleurs Jazz, we didn't know…
The legendary 1980s jazz fusion band Sixun is back with a bang with their new album, Unixsity, released this year.
If you liked Weather Report back in the day, you'll appreciate Sixsun (see the review we published). The rhythm section is made up of two leading figures: drummer Paco Séry and bassist Michel Alibo, Jean-Pierre Como on piano and electric keyboards, Alain Debiossat on saxophones, Louis Winsberg on guitar and a newcomer (compared to the original group): Stéphane Edouard, who brings his knowledge of Indian rhythms – a percussionist in great demand at the moment.
And for the final W.E., Saturday evening will be devoted to festive jazz with two groups whose virtue is to seduce a young audience.
In 1st part: Emile Londonien, a trio from Strasbourg with a sharp sense of humor, since they're fans of soprano saxophonist Emile Parisien and, at the same time, followers of the new London jazz scene. Their beautiful, energetic music can be described as electro-nu-jazz.
Let yourself be tempted by this off-the-beaten-track jazz at the Grande Halle de La Villette.
An excellent opening act to warm up the crowd, who will be turning out in force to see this new formation from the Mancunian trio Gogo Penguin. Pianist Chris Illingworth and bassist Nick Blacka have composed an original score for their new album, Everything is Going to be Ok, which welcomes a new drummer, Jon Scot, to replace Rob Turner.
Relieved fans will appreciate. I'm sure you will too.
And finally, on the last evening, Sunday September 10, the Festival welcomes the new star of vocal jazz, who really sings jazz and hasn't yet given in to the injunctions of the majors, who prefer to steer female singers who have a certain success with the public to popify their style (Mélody Gardot, Youn Sun Nah,…).
No, Samara Joy really sings jazz in the most beautiful way. She was already one of the nominees for the Prix du Jazz vocal de l'Académie du Jazz in 2021. The following year, in 2022, she won with her second album (Linger Awhile), which she will perform at La Villette just for you, lucky spectators.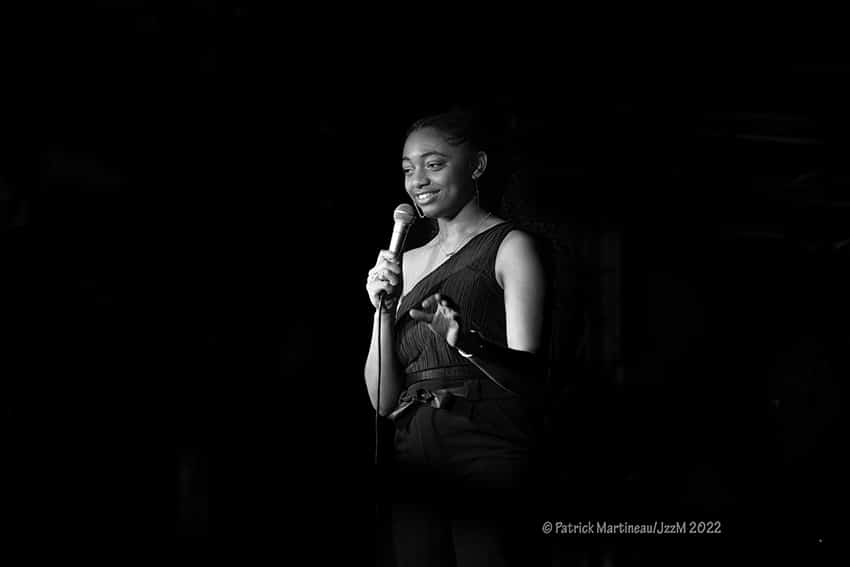 (Reserve your seats at the end of this review! It's a sure bet that this evening will be sold out).
Yours truly was lucky enough to program her at last year's modest but beautiful Jazz in Noyon festival. At the time, the diva was still affordable on a modest budget.
We were also lucky enough to play to a full house for Julius Rodriguez, a pianist and organist in the tradition of gospel and hard-bop, soul and hip-hop.
You may already have heard Julius Rodriguez alongside José James and Meshell Ndegeocello (two artists programmed this year at Jazz à la Villette). Published by Verve in the summer of 2022, Let Sound Tell All reveals a wide range of influences, from the great jazz piano tradition (Wynton Kelly and McCoy Tyner), to gospel (very present), hip-hop and soul.
A magnificent closing evening that's sure to get the Grande Halle de La Villette buzzing!
Covid is behind us! Get out and enjoy live jazz at La Villette this autumn, and celebrate the Indian summer. It's THE Jazz Festival in Paris!
Detailed program for the 2023 edition of the Festival Jazz à la Villette. With access to the box office.
©Photos Patrick Martineau