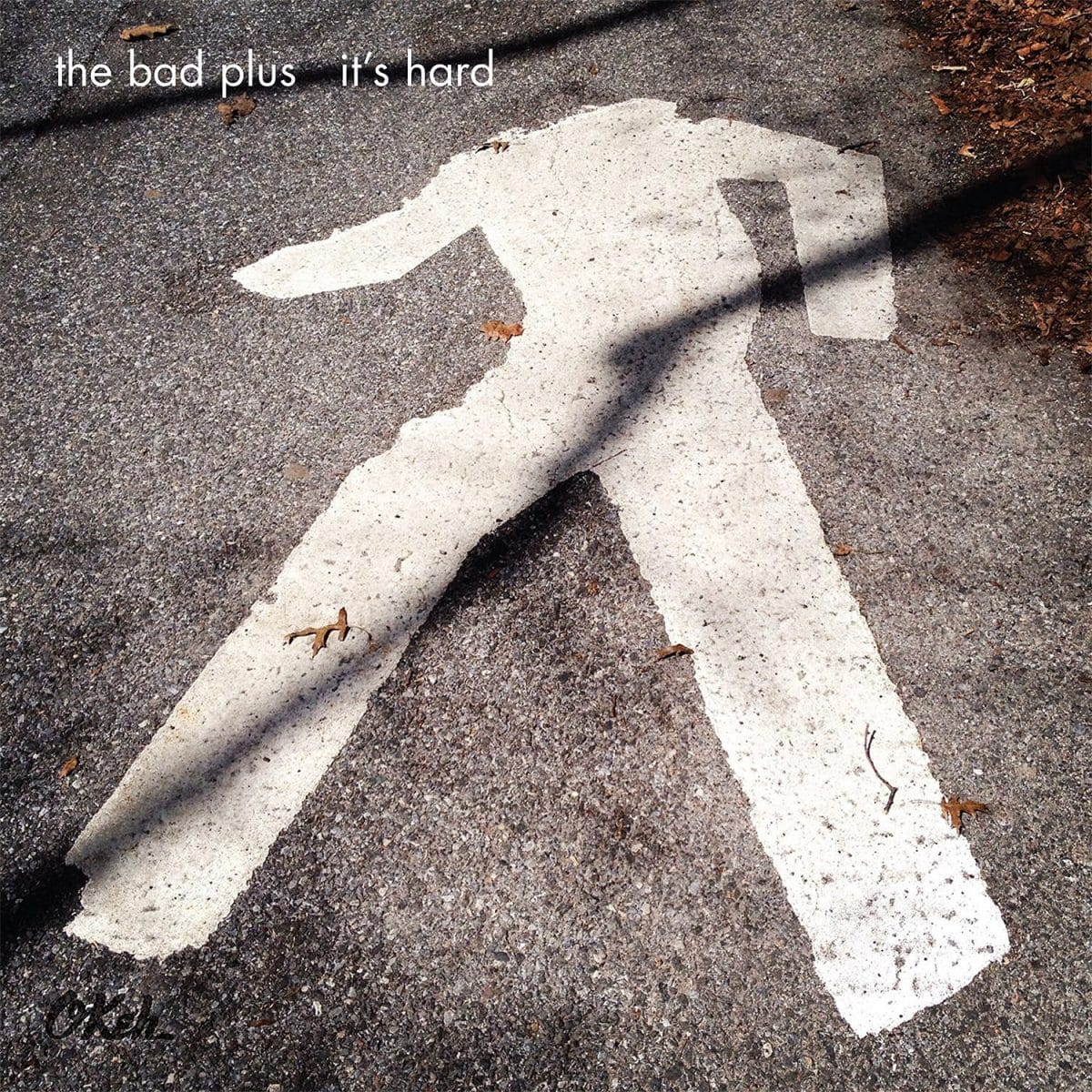 I'm not going to repeat the blow of an intro with the biography of The Bad Plus … Certainly one of the most famous trios, and influential of modern jazz. Including their way to grab a pop-rock repertoire, without taboo, to nab pieces sometimes tacky, having fun to disassemble and reassemble wrong, as naughty children with a Lego box …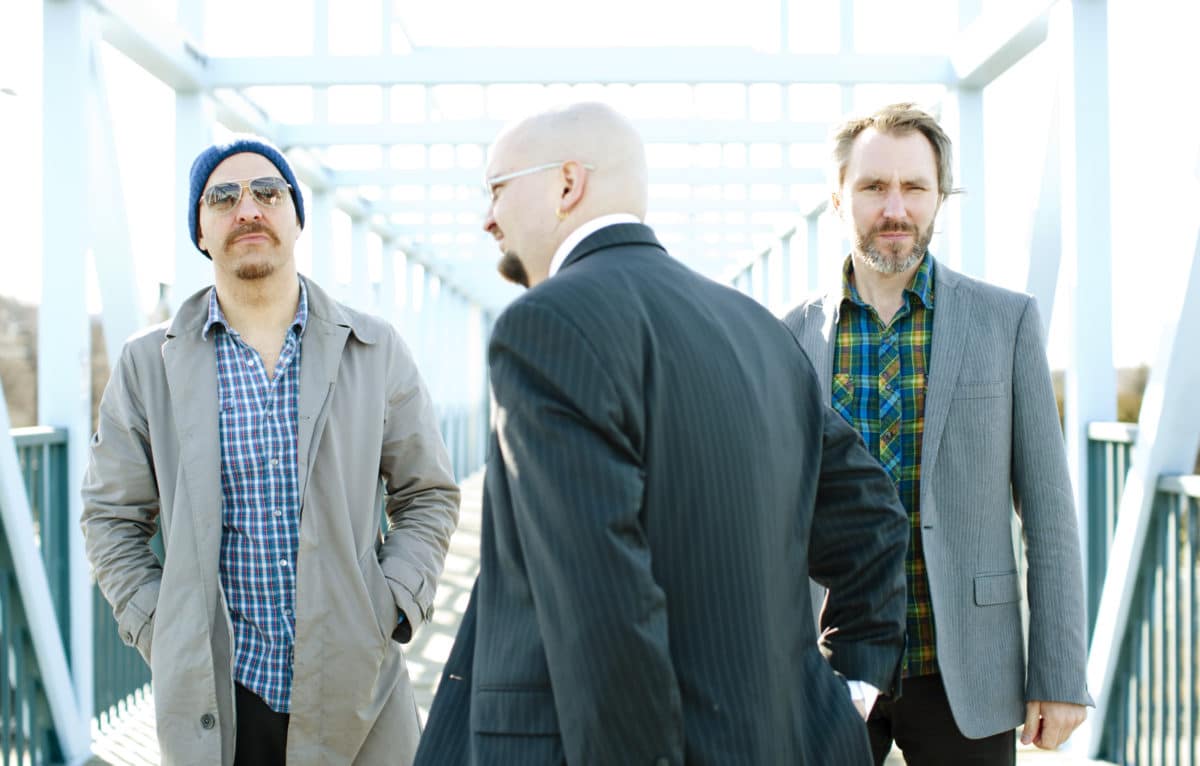 Here is their new collection of Lego and friendly monsters : It's Hard.
https://youtu.be/MJqthwufnF0
(I put links for the original versions, in order to have fun comparing)
---
The first song, "Maps", from Yeah Yeah Yeahs, is a pretty monster, precisely!
Voted "best indie rock love song of all time" by NME magazine, The Bad Plus slightly emphasizes the rock-punk-grunge unstructured side ; surprising for a first track!  limit from contemporary music, harmonic dissonances, Sound waves and rhythmic climbing continuously until a post-orgasmic fallout.
Not bad, but all this is already in the (very good) original song, and I've had to listen to more interesting versions…
I recommend among other formidable interpretation-creation in "Les amants de Juliette s'électrolysent", by Benoit Delbecq's Trio. There one hand to other landscapes..
---
"Games Without Frontier" Peter Gabriel
"Whistling tunes we hide in the dunes by the seaside." Ah, here they are! From the first notes I recognize my "BadPlus". The one who speaks with very Monko-Debussiennes colors on his piano, and unfolds a unique bass-drum groove, a sweet tangy pop-jazz, very pop parts, but always with prosody very jazz-impressionist on the piano, and everything becomes jingle even dissonances. Very "BadPlus"!
---
"Time After Time" Cyndi Lauper
Certainly one of the most repeated pieces … Who does not know the Miles version? They recede enough and better. Rhythmic syncopation,  almost funny metric changes because there is always one "tongue-in-cheek" side with The Bad Plus, an underlying humor in how they knead the musical form.
---
"I Walk The Line"  Johny Cash
I laughed listening to the first country notes of the bass pattern! It's still funny to see them venture into this country song register, they have fun like kids with a cowboy costume flipping barbecue sauce everywhere.
---
We have something more serious with the beautiful cover of "Alfombra magica", composed by  Bill McHenry, I did not know at all…
Bill McHenry is a contemporary jazz saxophonist enough (too ?) classic, The Bad Plus uses his song as the support of a chromatic walk on piano, with very Debussiennes and impressionists shapes. Sometimes even with an echo of Caravan, under the branches of the Bass-drums … Subtle and beautiful.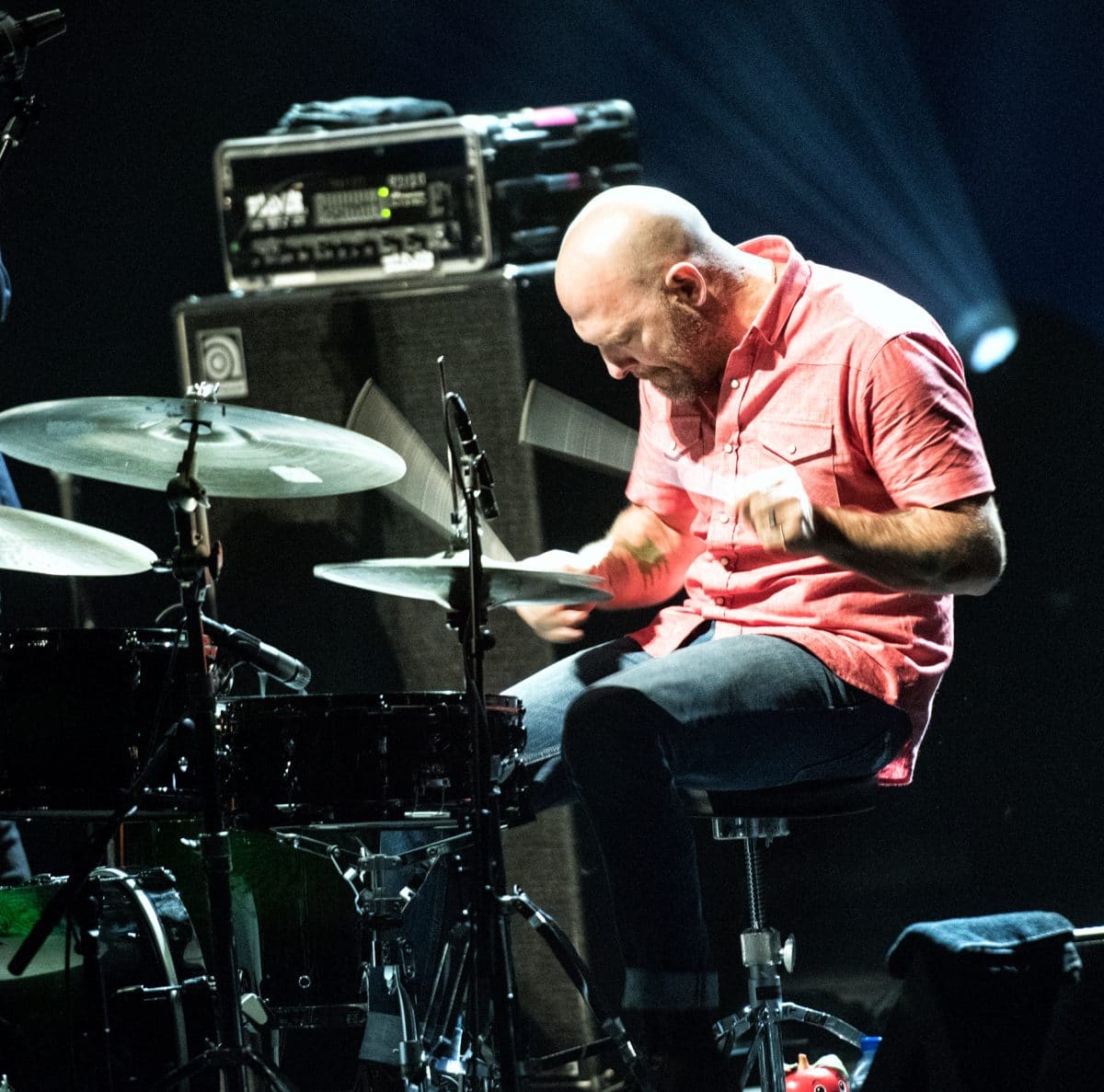 ---
And Hop ! here we go to Prince, with the very beautiful… The Beautiful Ones.
The Bad Plus originating Mineapolis … they could not miss to honor its missing kid. The piano stretches arpeggios as mild, light curtains, waving with nostalgia, as the evocation of fond memories of a lost friend …
---
"Don't Dream It's Over"  Neil Finn
Here is a true modern pop standard. A sentimental refrain fairly dripping … a reprise including many TV series (Degrassi, Summerland, Medium, Glee …) Even Diana Krall it is set in 2015.
The Bad Plus makes it a delicate piece, slightly suspended, called 3-sweet voices, taking time to ask sensitive colors in a beautiful harmony of the trio.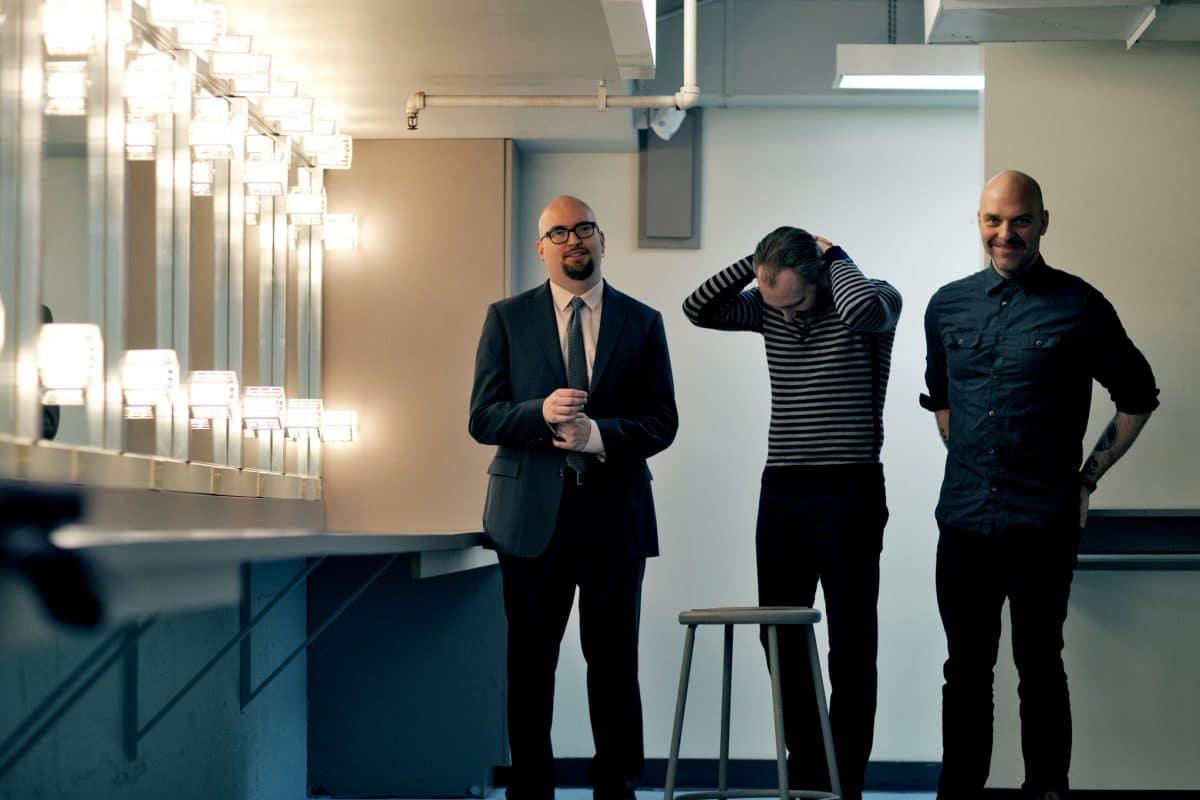 ---
"Staring At The Sun"  U2
This is not the first time that The Bad Plus resumes U2, and it feels how much they like the colors. But there, their version is quite surprising. One enters almost pentatonic Asian colors, a canon sung repeatedly by a panel of children carried by the bass and drums, and disappears off into an almost rock pulse returned …
---
"Mandy"  Richard Kerr
Here they replay choosing a real sticky candy pink marshmallow-variety soup… Again just an excuse to put the shapes of the trio, and the three of them snorting on this distorted variety frame, that is eventually recognized in the final chorus, saying that this is a lot better than the original … And then, at the end, they break it all, such as brats …
---
"The Robots" de Kraftwerk
Who never danced a Summer day (or a night)  on the Kraftwerk hallucinogenic cyber anthem? Manifesto of the beginnings of electro-ectasic  music and more or less well remixed by DJ generations. So what did The Bad Plus do with it? Here, the great drummer David King is put forward, with the complicity of the polyrhythmic bass of Reid Anderson always fair and justified. Ethan Iverson's piano brings a repetitive pattern a bit like Steve Reich, but with a slightly Twilight delightfully offbeat area.
Just time with an almost classical jazz interlude away, and we return to the Kraftwerkien cold theme, warmed with BadPlus sauce. We are the bad robots!
---
We continue with science fiction, since it is during the recording sessions for this eponymous album, that  Ornette Coleman actually creates "Broken Shadows".
The Bad Plus takes in the wonderful sense of melody (beautiful harmonic shifts of the piano), but laying gently like a fallen leaf on the surface of a lake with calm water. A peaceful conclusion, touching miniature of late summer.
---
So what about after that first listening? For me this album is a bit like visiting a curiosity cabinet, these bric-a-brac objects exhibit places , without necessarily thread or general theme.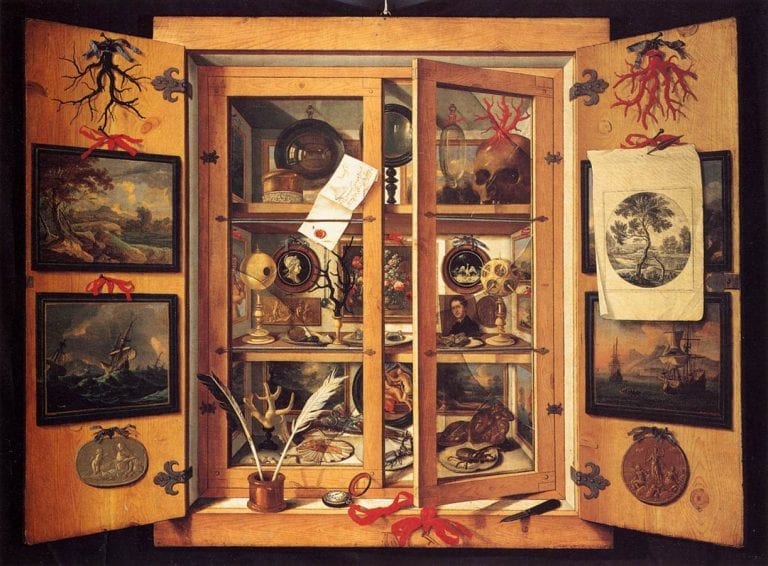 We must let it go to the pleasure of soaking the ears in different colors every time, enjoying the recognition game of the original song, smiling and even laughing when hearing what the three bad boys do with it. And be moved by their musical modernity, their still fine complementarity.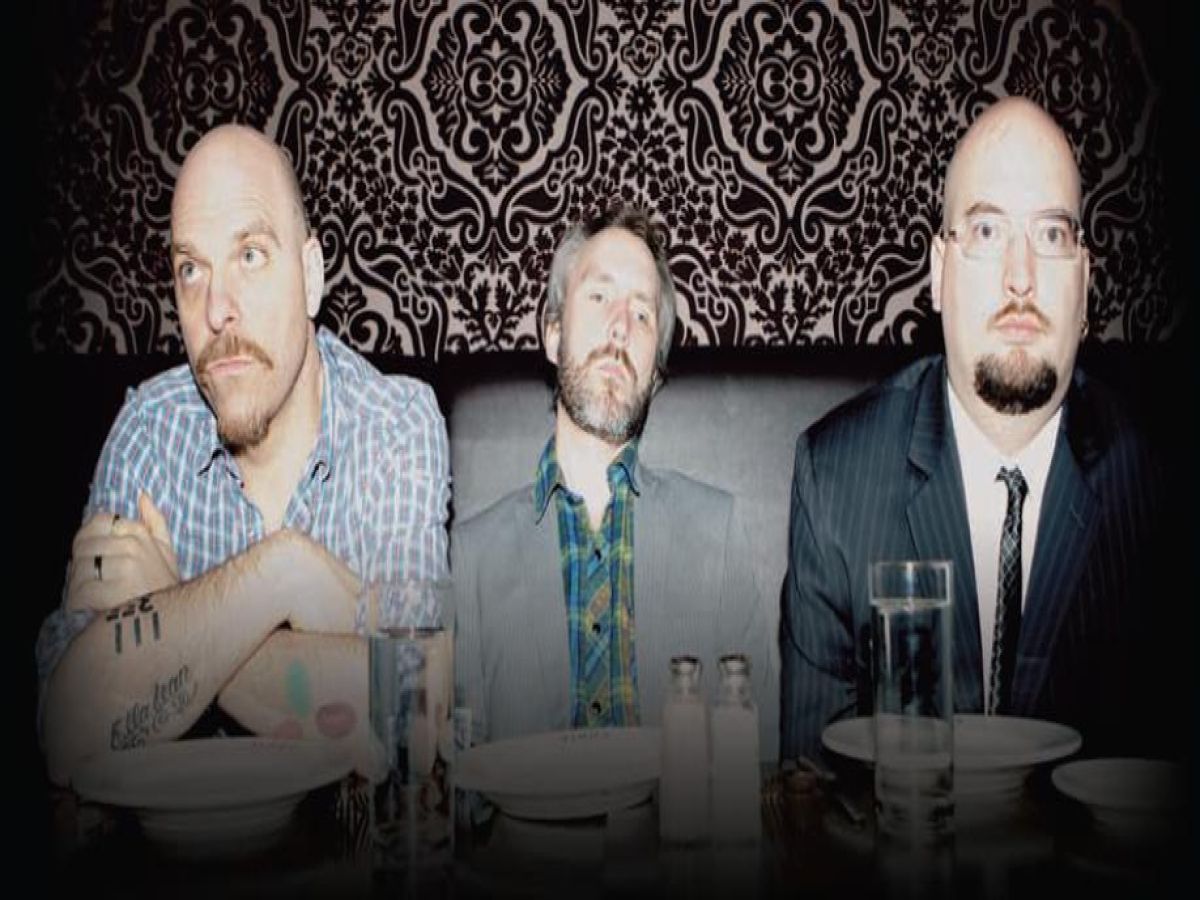 But, I would reproach perhaps some lack of power and breath, if I compare with their previous albums like All I Care, Prog or Never Stop. But we must say that they just came out of the long and exhausting experience for their tremendous work around the Stravinsky's Rite of Spring.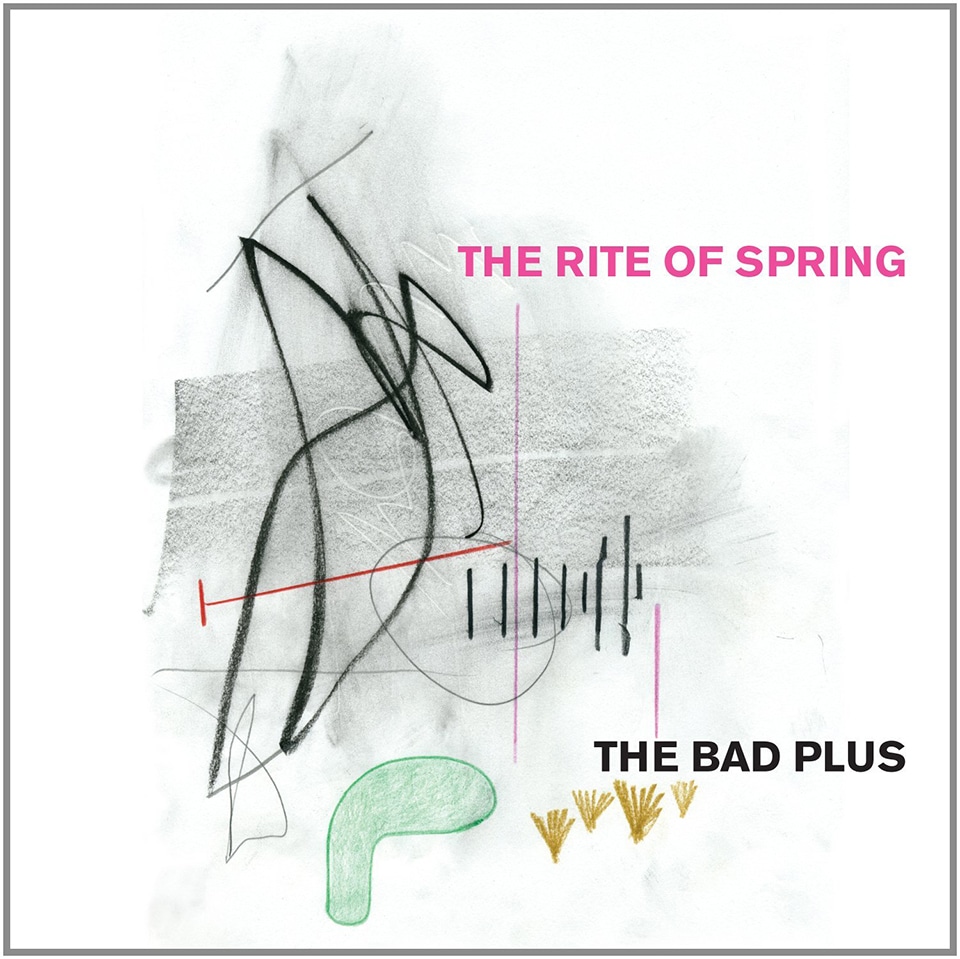 Then they probably needed a little recreation, a Lego game, without other issue than the pleasure of mount and unmount pop objects.
Well I do not sulk my pleasure, and let's have fun with them, waiting to see them soon in concert, including  November 9 at the NewMorning in Paris.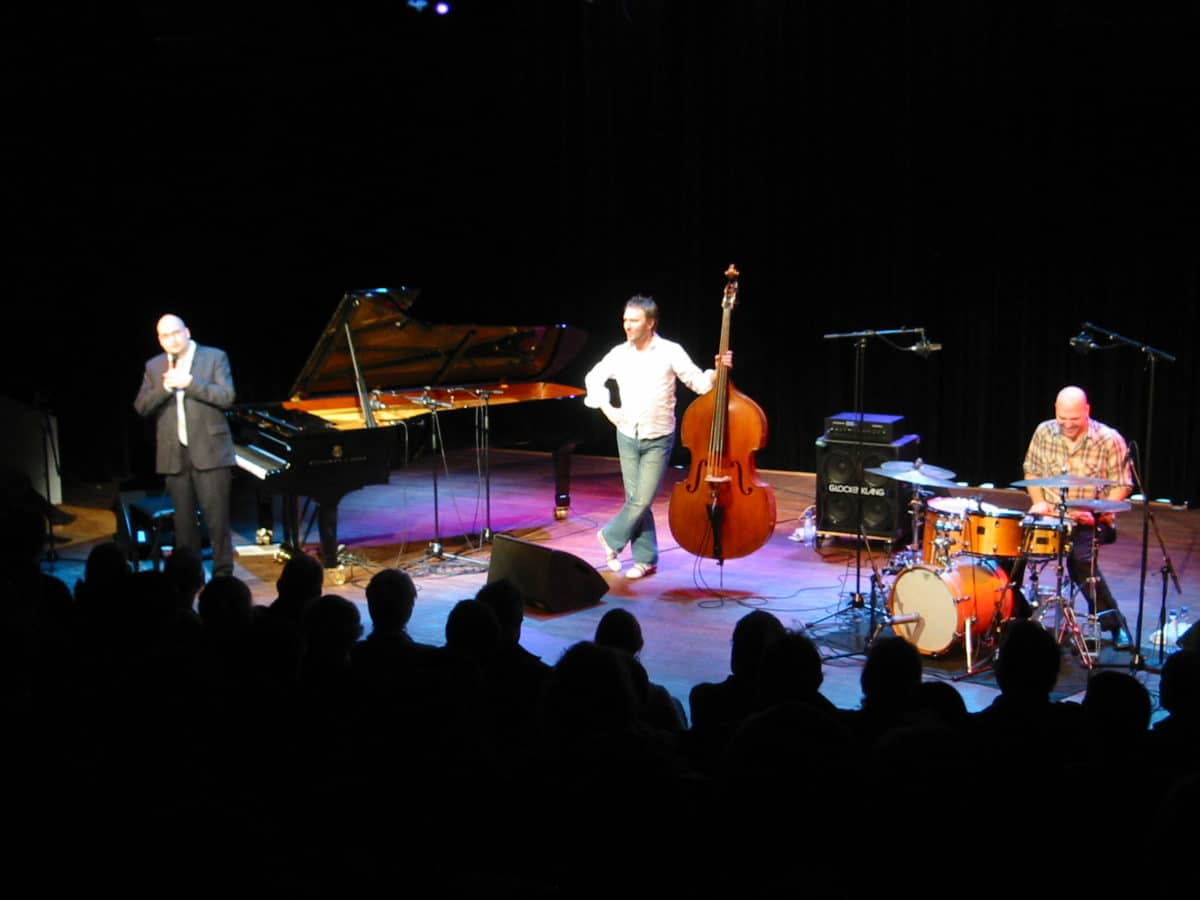 "It's Hard" is a Okeh / Sony Music album