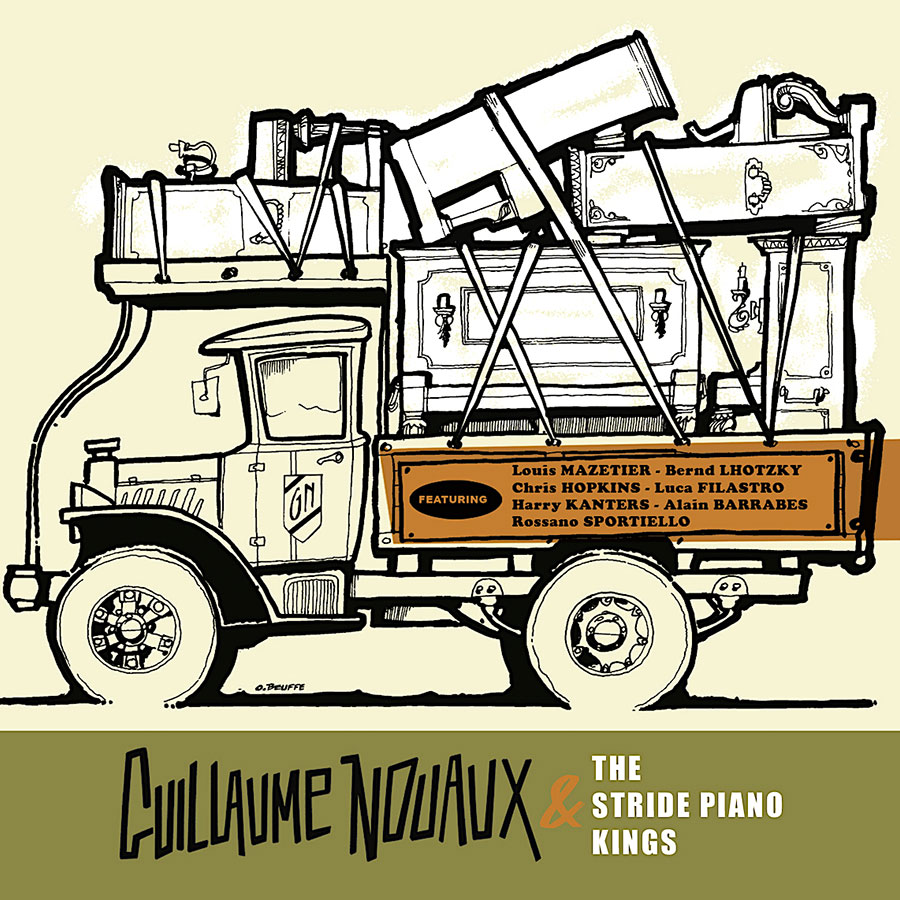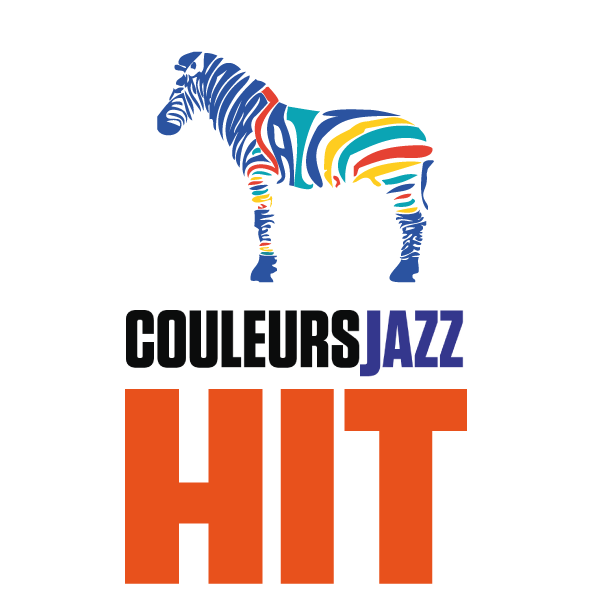 Last year, Guillaume Nouaux showed his taste for musical encounters by inviting highly talented clarinetists to the recording studios.
The result was the collection "Clarinet Kings" previously described  in these columns.
Here is the logical continuation of it which exploits the same idea by enhancing this time in the honor of the pianists crossed on the scene of the jazz during his career. All are old acquaintances, all practice at the highest level the stride style of which they illustrate the variety and the multiple resources. Which will not surprise anyone when we know that the participants are Louis Mazetier, Rossano Sportiello, Bernd Lhotzky, Chris Hopkins, Alain Barrabès, Harry Kanters and Luca Filastro, the youngest of the band.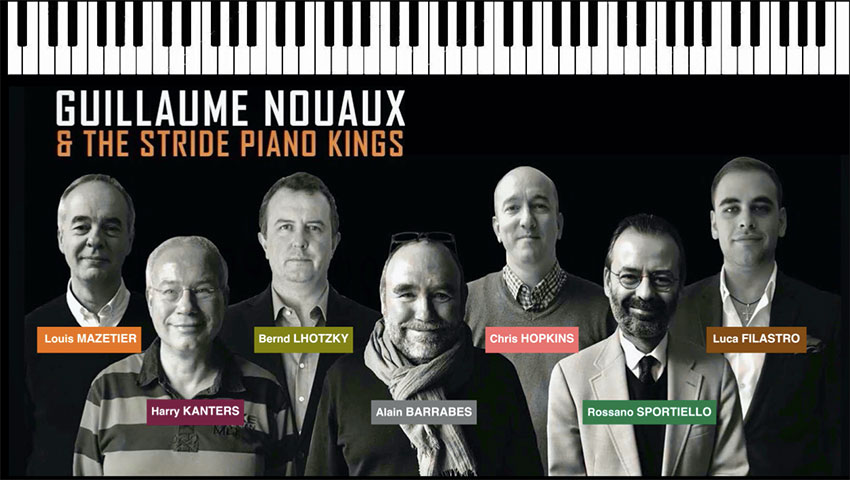 The repertoire includes classics of the genre (Harlem Strut by James P. Johnson, Handful Of Keys by Fats Waller), standards (Willow Weep For Me, Running Wild) and pieces like Cherokee / Salt Peanuts, rarely heard in such a context. In short, we have here a set of first-rate piano-drum duets that we listen to without any impression of monotony; Mop Mop, Guillaume Nouaux's beautiful tribute to Big Sid Cattlett, adding to the quality of the whole.
The CD release concert will take place on November 5 at 8 p.m. at the Olympia Theater, in Arcachon (33) with the Guillaume Nouaux Trio: Jérôme Gatius (clarinet), Alain Barrabès (piano), Guillaume Nouaux (drums). Not to miss.
Line Up:
Louis Mazetier, Bernd Kanters, Rossano Sportiello, Chris Hopkins, Alain Barrabès, Harry Kanters, Luca Filastro (piano),
Guillaume Nouaux (drums).
Recorded January 10 and 21, 2019 at Studio Mesa and May 24, October 14, and November 13 at Bop City
Autoproduction
www.guillaumenouaux.com
GN 2020