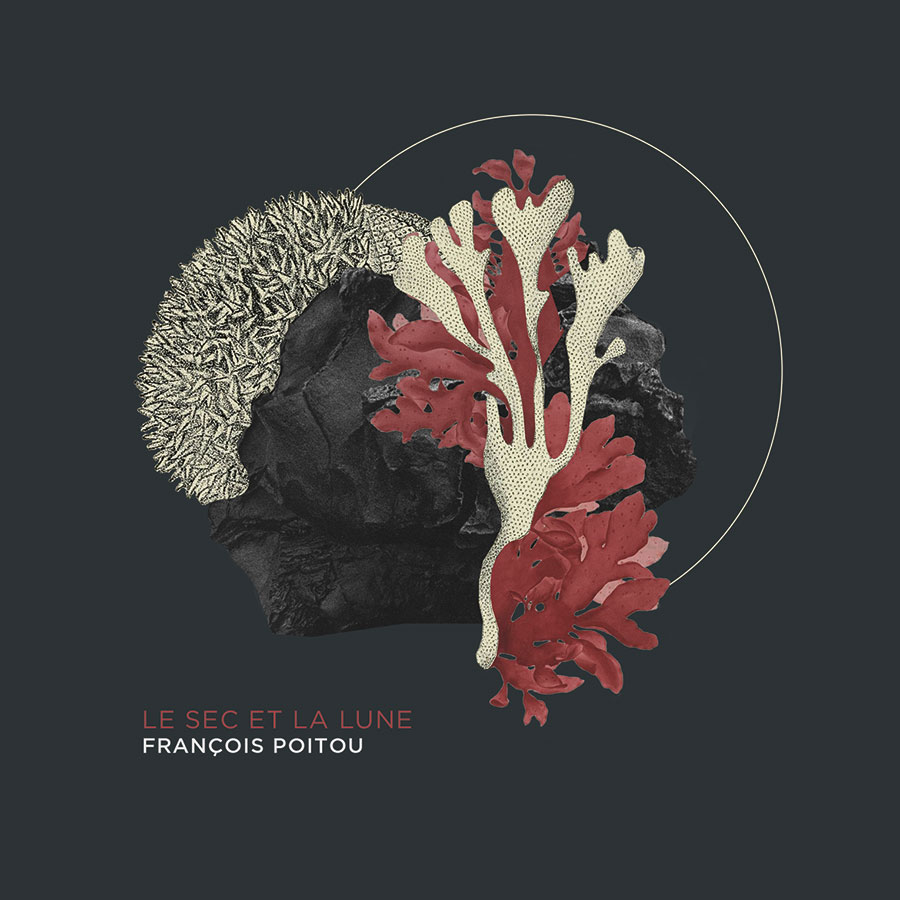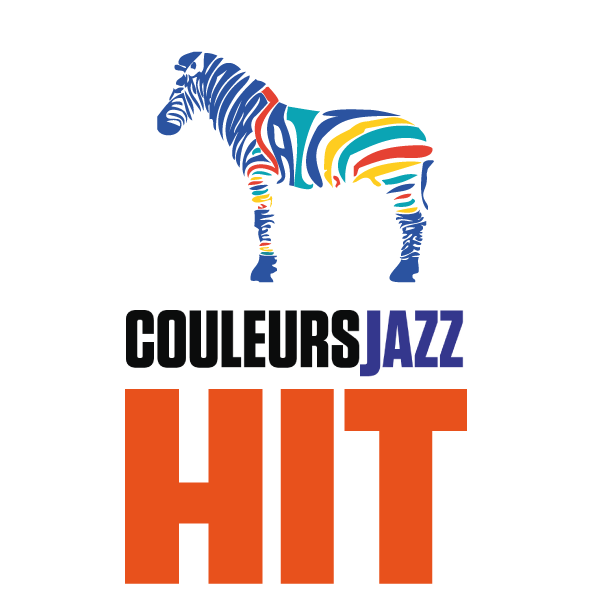 Elegance and lightness. That's what strikes the listener about François Poitou's music in his latest album, Le Sec et la Lune.
The frailty of suspended time and the delicate balance between melodies and rhythms are supported by the leader's double bass pulsating at the heart of his quintet. The pulse is picked up by Maxime Berton's bass clarinet or soprano sax, or by Federico Casagrande's guitar, whirling like a spry fish in a protected archipelago off the Mediterranean coast.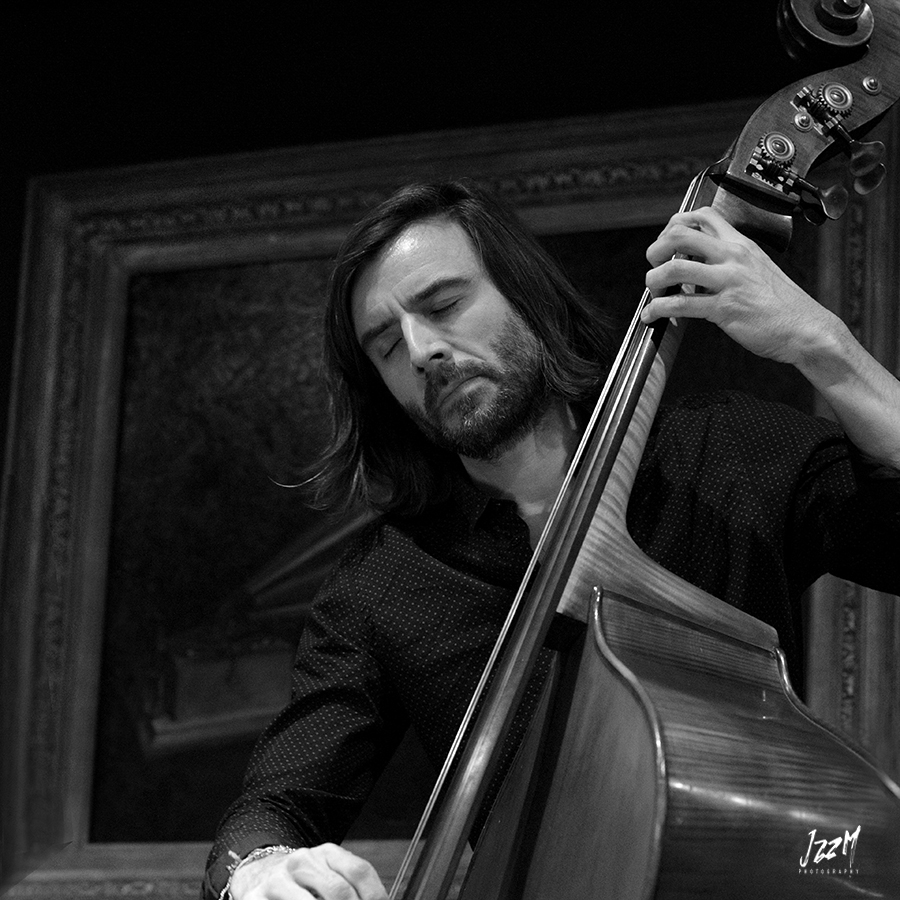 In this second album, François Poitou's original compositions are even more accomplished than in Funambule, his first album released in May 2017.(here is what we wrote avout it)
Poitou kindly granted an interview to Couleurs Jazz Radio's Christian Cascio at the Couleurs Jazz Club at Paris' Musicora event in May:
FP:   Le Sec et La Lune, (The dry rock and the Moon…) is a project that started about four years ago. It's also a kind of sequel to my previous album, Funambule, released in 2017. Back then already, I had plenty of tunes written down or in my head, so the second baby came out naturally enough, so to speak.
CC:  Why the title, Le Sec et la Lune ("The Dry Rock and the Moon")?
FP: "Le Sec" is an underwater rock I love, a kind of big stone under the Sea. As I've been scuba-diving for many years, I like to take my inspirations for naming my tunes from the underwater realm (such as The Octopus Dance). Le Sec et La Lune is taken from a strong impression I once had from a dive off Porquerolles island, when the moon shone brightly at the end of a particularly contemplative dive. It's also the name of a track on the album.
The listener will enjoy floating effortlessly between bodies of water, be they fountains of youth or peaceful rivers. This music is conducive to meditation or dreamy contemplation. This may be due to the atypical addition of strings – with Bastien Ribot on violin and Aude-Marie Duperret on viola – transforming the jazz trio into a quintet, as complete as the five fingers of a hand. In any case, the listener is sure to hear and enjoy the warm interplay and trust amongst the five musicians – who know each other well now – throughout the entire album.
Musical projects that combine classical music and jazz are 'in' this year, and perhaps always have been, but it must be said that François Poitou's musical colors are in a league of their own. Without a doubt, the originality and freshness of his intricate arrangements faithfully serve the lovely melodies, surprise us and lead us into a sort of waking dream.
We recommend hearing François Poitou's quintet live. Guaranteed surprises, discovery and good vibes. Otherwise, get the album. And start by listening to the track 'Hier, Aujourd'hui et Demain' (Yesterday, Today and Tomorrow).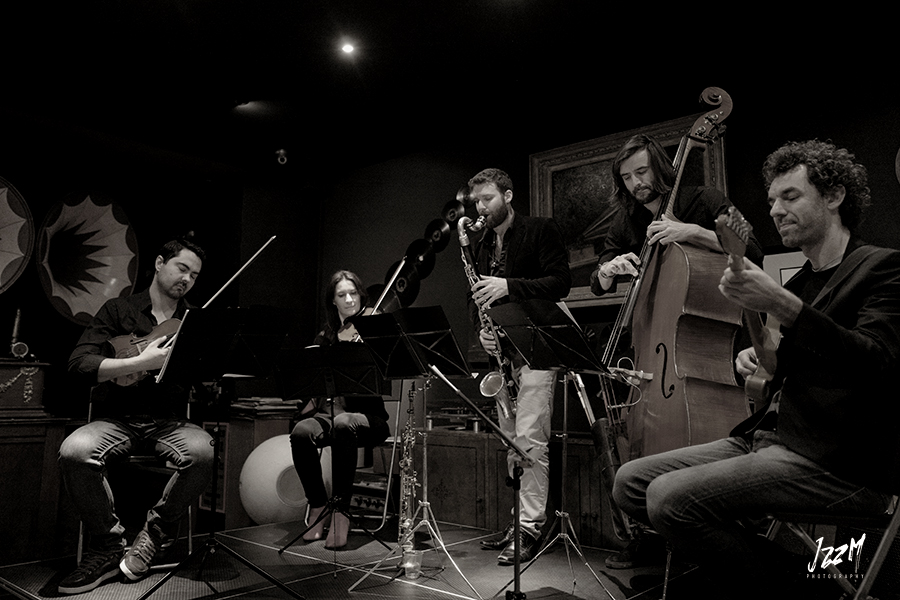 Le Sec et la Lune was recorded on the Yovo Music label.
Line Up :
François Poitou, Doublebass & compositions
Federico Casagrande, guitar
Bastien Ribot, violon
Aude-Marie Duperret, viola,
Maxime Berton, bass clarinet & soprano saxophone
Translated by Eliz Corbett
©: Photos Patrick Martineau/JZZM  for Couleurs Jazz Media.