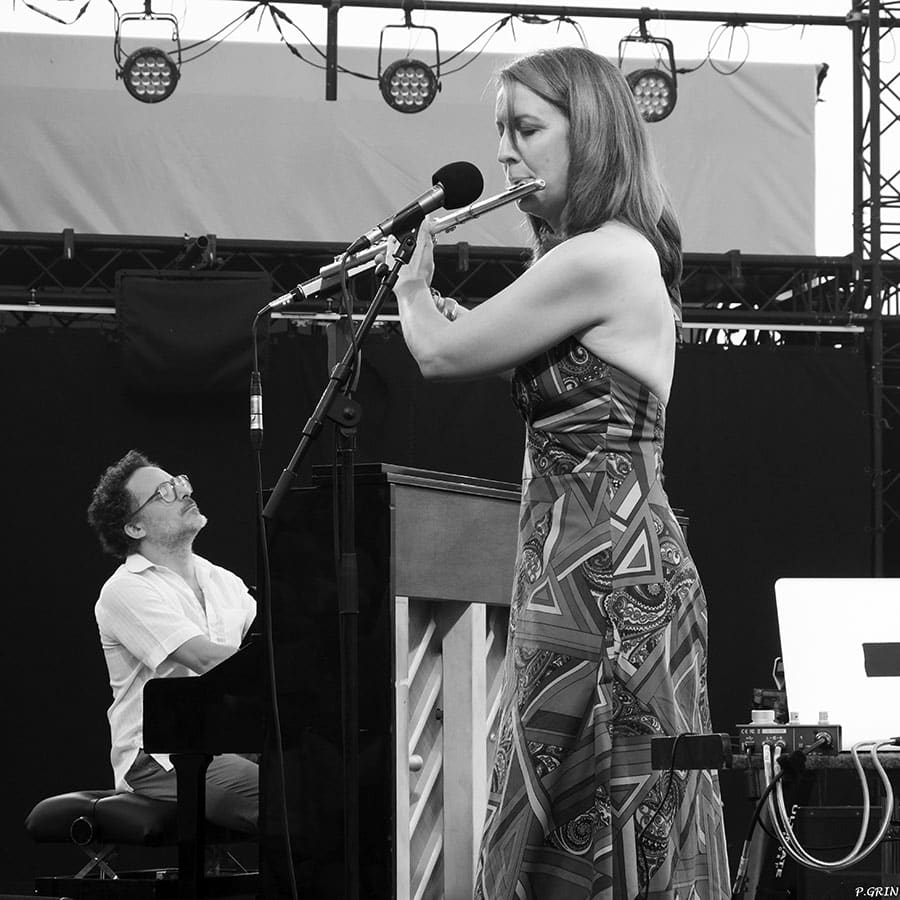 Jazz à Sète 28th edition,  July 15-21 2023, Théâtre de la Mer
– Saturday July 15 
To open the 28th edition of Jazz à Sète, the duo Madeleine & Salomon presented songs from their album "Eastern Swing". Carefully crafted during a residency in Sète, their repertoire – whose poetry was elegantly rendered by the beautiful voice of Clotilde Rullaud, superbly accompanied by Alexandre Saada – reflected the sincerity of their commitment, which won over the audience. Louis Martinez, the festival's director, won the bet hands down, rewarding the risk taken with a program geared towards discovery.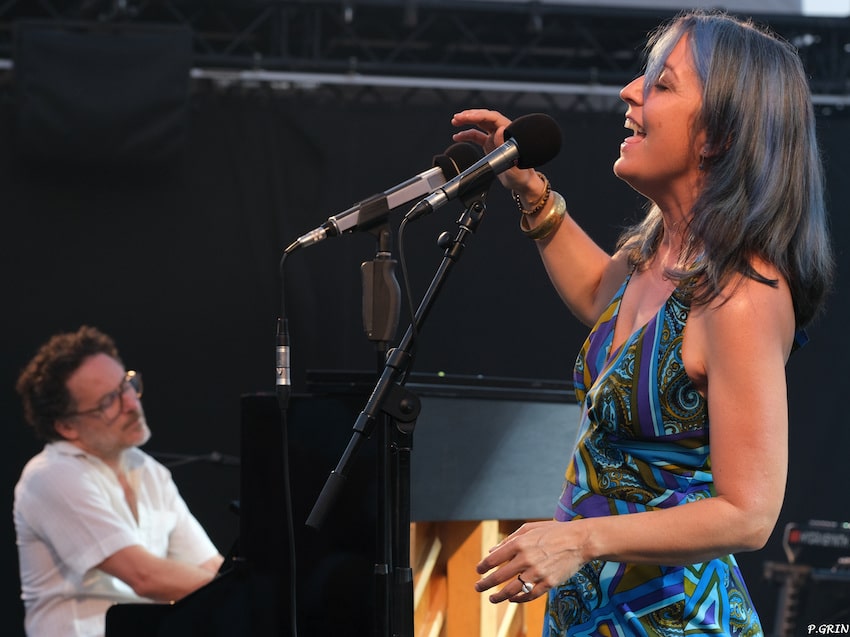 Line Up:
Clotilde Rullaud: voice, flute
Alexandre Saada: piano
The stage was then taken by Pat Metheny in a trio with keyboardist Chris Fishman and drummer Joe Dyson. Pat Metheny is a true jazz stylist, mastering many aspects of the genre as demonstrated by his in-depth knowledge of the musical styles he has encountered over the course of a fifty-year career.
Perfection of form, elegance of discourse, lively improvisations with an unpredictable flow, danceable groove, it's all there. A class act!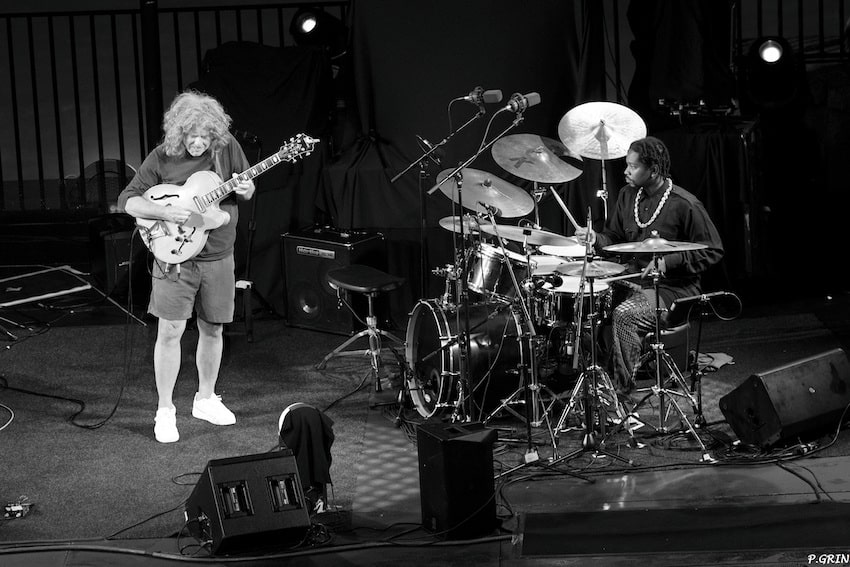 Line Up:
Pat Metheny "Side-Eye" :
Pat Metheny: guitar
Chris Fishman: keyboards
Joe Dyson: drums.
©Photos Patrick Grin