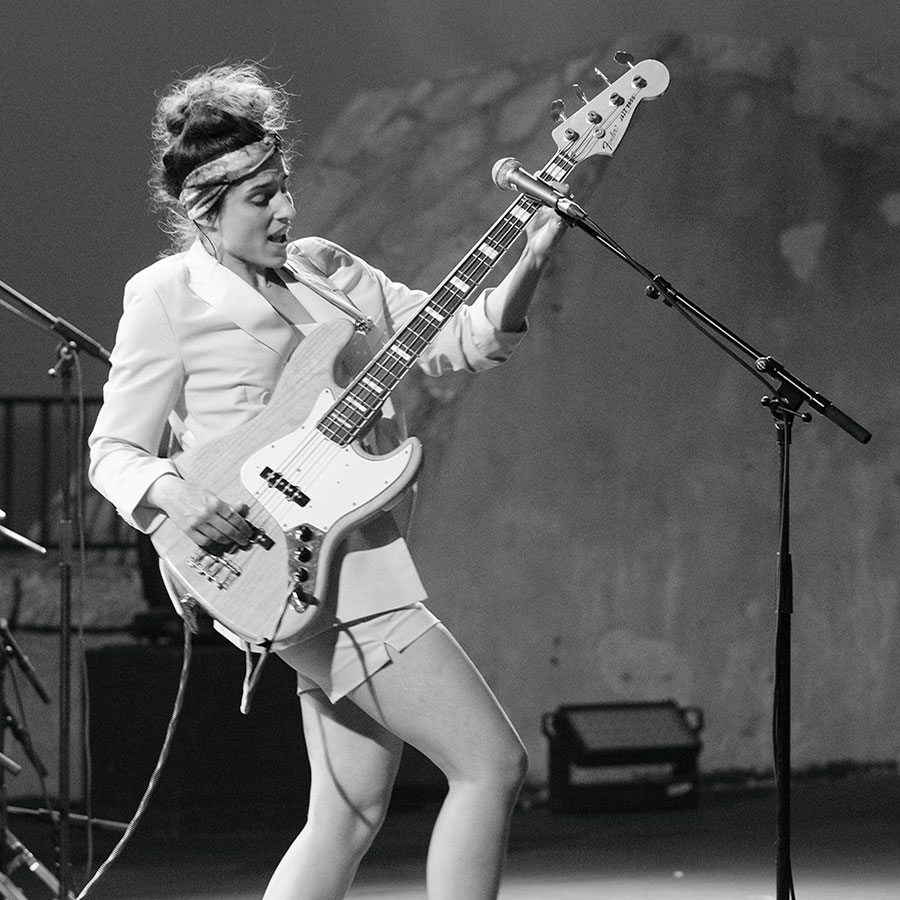 – Sunday July 16
The following evening got off to a pleasant start with a sympathetic show by Kinga Glyk. This Polish bassist, a Lyonnaise by adoption and avowed disciple of Victor Bailey, is an accomplished instrumentalist, but her music, deliberately rooted in the spirit of the '80s, lacks the zest of originality that wins the audience over.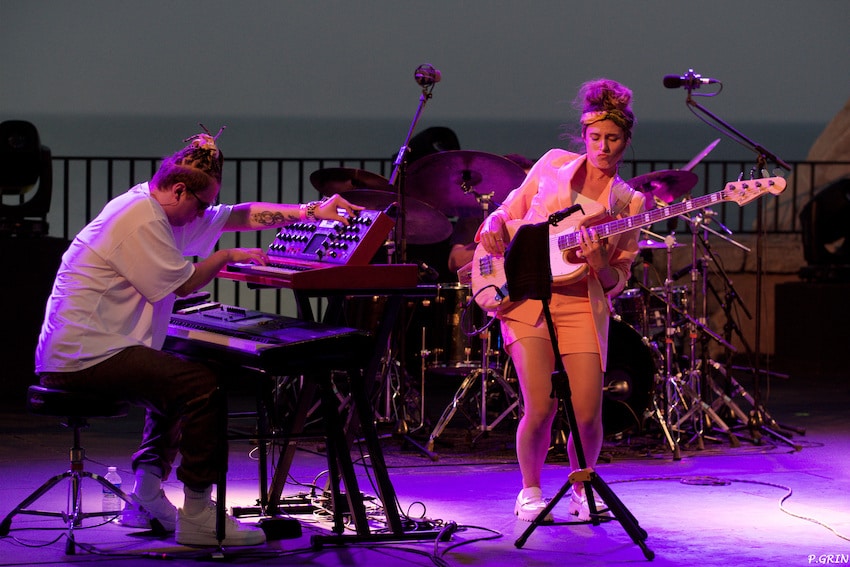 Line Up:
Kinga Głyk: bass
Nicolas Viccaro: drums
Arek Grygo & Michał Jakubczak : keyboards
Cory Wong : Cory and the Wongnotes
The tone is stepped up a notch with the more muscular music of guitarist Cory Wong, flanked by a trio (bass, drums, keyboards) and five blowers.  Highly committed, these musicians unleash an energetic groove propelled by blazing brass riffs, the leader's energetic solos in perpetual dialogue with the orchestra, and the enthusiasm of all involved. The audience, carried away by this torrent, finished the concert on their feet.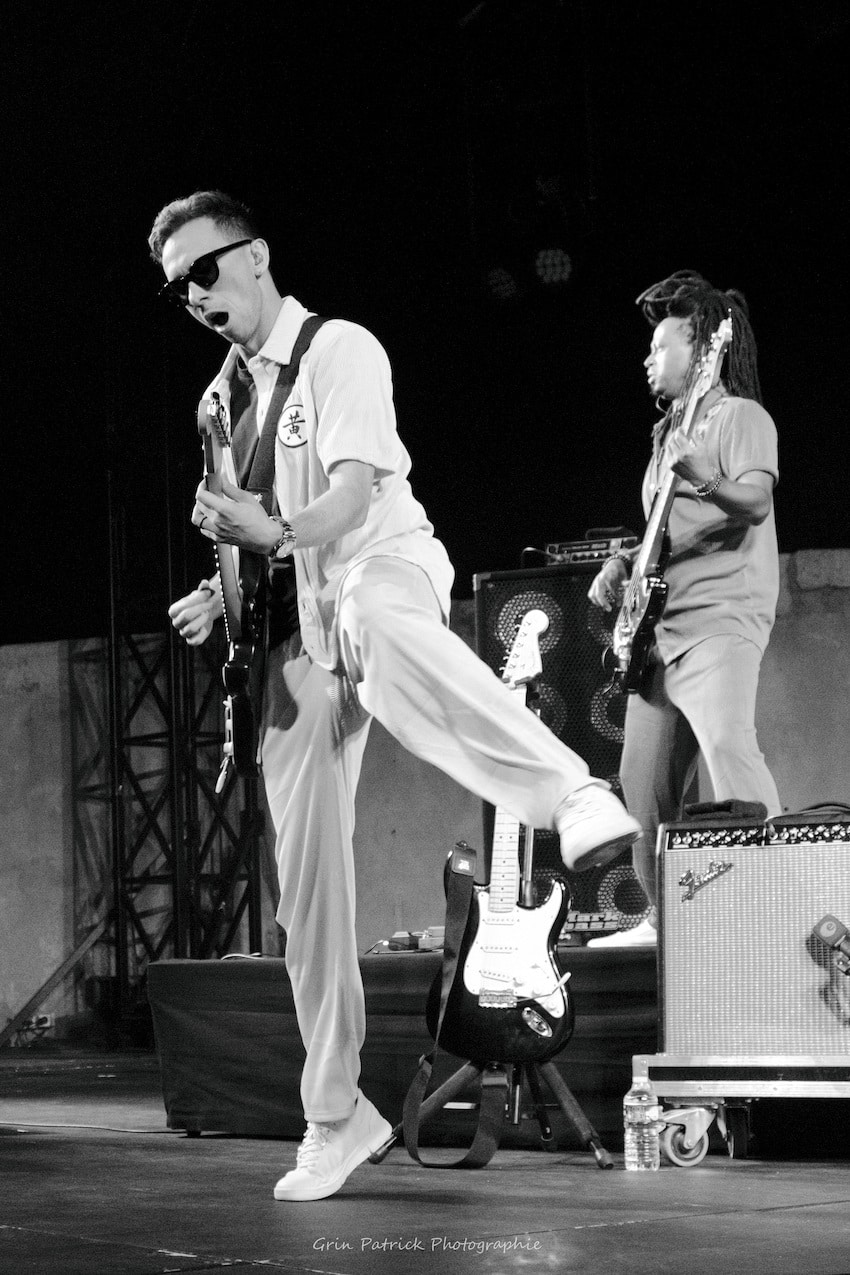 Line Up :
Cory Wong: guitar
Petar Janjic: drums
Yohannes Tona: bass
Kevin Gastonguay: keyboard
Michael Nelson: trombone  
Jay Webb : trumpet
Kenni Holmen, Jake Botts, Alex Bone :saxophones
©Photos Patrick Grin