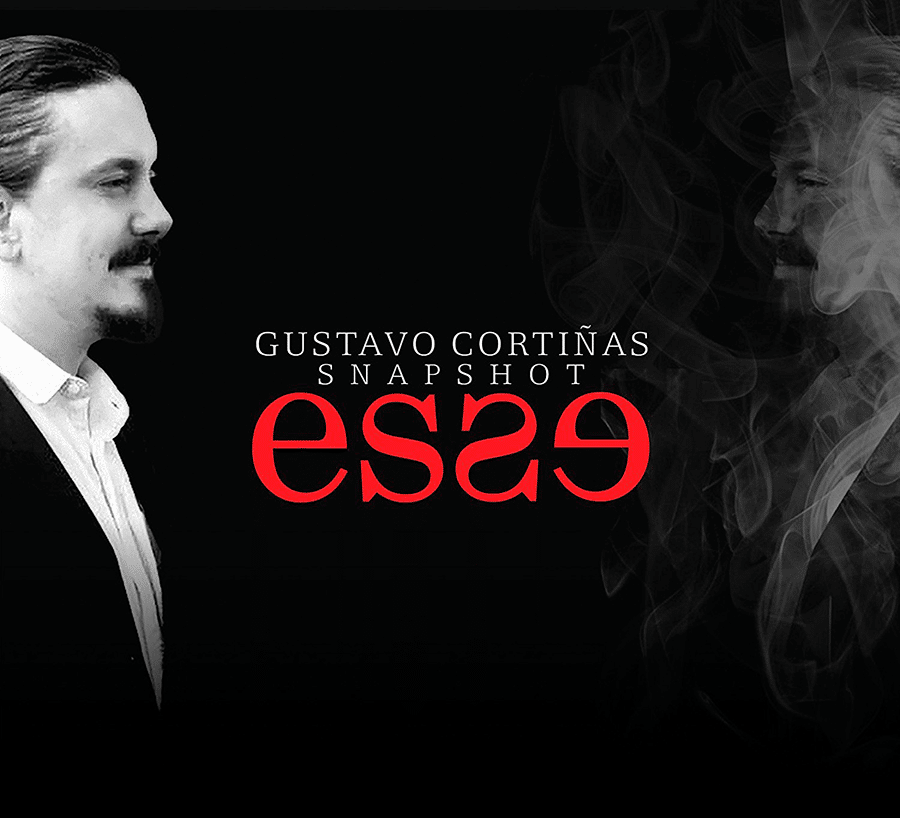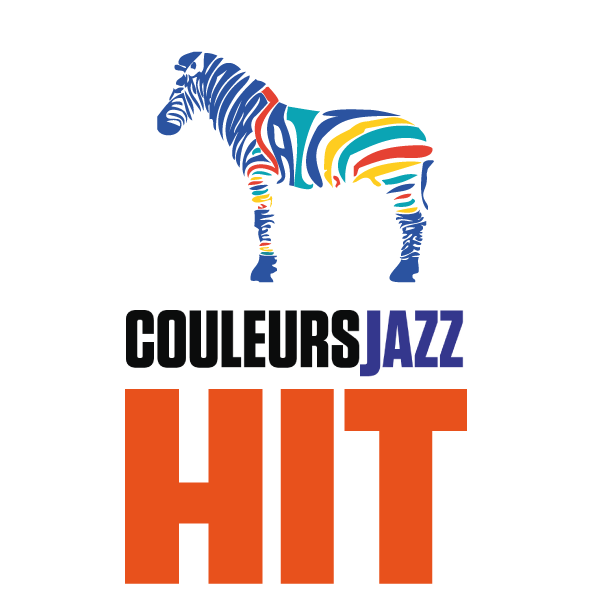 « Esse » is a master stroke!
Gustavo Cortiñas, Mexican drummer and composer, living in Chicago, thinks and therefore is…
Inspired by the philosophers from Plato to Hegel, from Aristotle to Descartes, or even Nietzsche, his jazz has the nuances and Couleurs of Mexico, Latin America: melodies, harmony, and also the Chicago swing.
In any case a positive music and philosophy, joyful and septic sometimes. An ode to life … I listen to Jazz therefore I am…
The 11 tracks on the album are a kind of life line:
Dialectics of Freedom
Filosofia
The Allegory of The Cave
Intro to Arête
Arête
Cogito Ergo Sum
Global Skepticism
On Certainty
Ubermensch
Intro to the Man of Flesh and Bone
The Man of Flesh and Bone
Gustavo Cortiñas told Couleurs Jazz:
"Esse is my second discographic release as a leader. The project involves nine original compositions, all of which are inspired by the writings of prominent figures in the history of Western Philosophy. This musical venture brings together my two greatest passions: music and philosophy.
My love for philosophy comes from my passion for life; as human beings we are constantly seeking the meaning of existence; our own and that of the world around us. These are the same questions that have been intriguing philosophers for centuries; their thoughts on the matter have inspired contrasting worldviews and shaped human history. This is why I have named this album "ESSE", which stands for "being" in Latin, a concept that lies at the core of this age-old dialogue.  The work and perspectives of philosophers like Plato, Aristotle, Wittgenstein and Nietzsche, has had a huge impact on my development as an artist and as a human being; it is the source of inspiration for the music on this album. This record pays homage to their minds and their legacy.
My passion for music comes from its power to express and communicate that which words cannot, in a way, music covers the terrain that philosophy cannot pursue, which is why I believe they complement each other beautifully. Music can be rational, but it is always a feeling, emotive and even intuitive; in jazz, music conveys a raw human expression: imperfect, spontaneous and so beautifully true."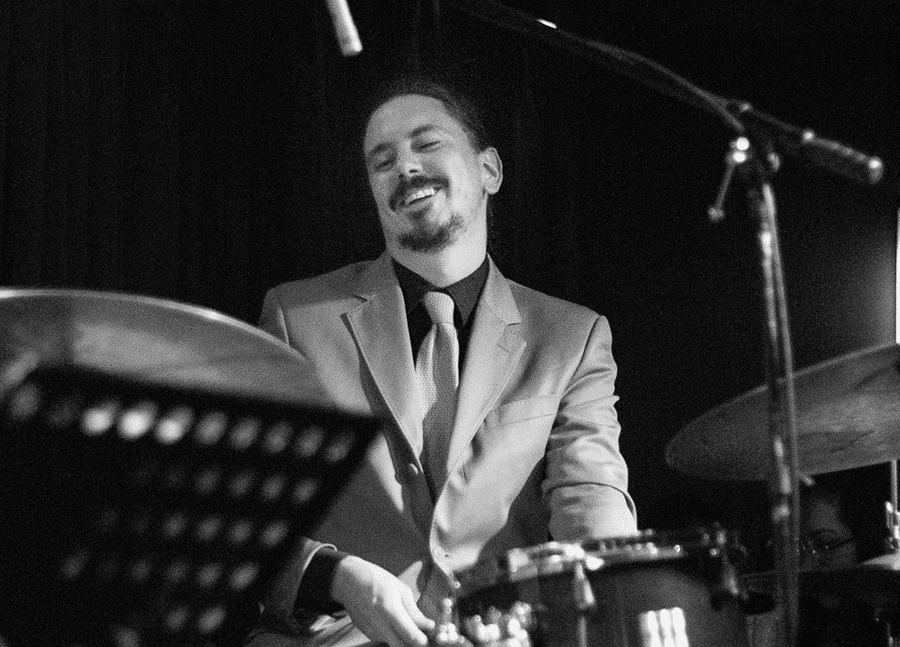 CJZ – What do you expect from this project? What is it that affects you?
"This project is the second album that I put out with Snapshot. As an ensemble, we have expanded from a quintet to a septet and in the 5 years that we have been performing, we have developed a cohesive group sound; we have our own way of interacting and making music that is refreshing and always challenging. The making of this record had a huge impact on our development when it comes to writing, performing, improvising and interacting as a group. I am looking forward to continuing this development as we tour with this project and perform it's music live, and I hope that we can continue to make new music and develop our voices on this beautiful journey. "
CJZ: What do you think about modern Jazz? About music in general? About its diffusion?
"I love jazz. Since the very first time that I went to a live jazz concert, I was struck by the raw energy and honest expression of the musicians, and by the freedom they seemed to share in throughout the performance. I've been pursuing this music always with an aspiration to share in that freedom and in that beautiful collective effort of making music. I find a depth in jazz that comes from embracing a tradition of music, and a history of struggle and sacrifice, but also a history of spiritual and social coming together of people. I think modern jazz doesn't only acknowledge this history and tradition, but it embraces it, studies it, and then builds on it inspired by the struggles and hardships of modern life. It brings people together spiritually and socially, celebrating our differences, in a globalized world that sometimes seems more segregated than united, and that reaches more for uniformity than diversity.
The diffusion of jazz today is the only one I've ever known. We are in a world that is overflowed with information and disinformation, with marketing and advertising, and jazz find itself in a pocket of this existence. It is a music that has been celebrated worldwide, and is supported and spread throughout festivals, clubs, radio stations and magazines in every continent, as well as music schools. Jazz is spread like this by two kinds of people: the ones who want to make money off of it (who may try to label it, market it, mainstream it, etc), and the ones who love it and want to spread this beautiful music despite the uphill battle. I find that the latter are always the most honest, they provide opportunities for the music without prejudice, and allow the music to exist in it's most daring forms, pushing boundaries and looking for new ways of expression. This is the diffusion that I like the most, although I very much understand, thank for, and appreciate the need for the former as well."
CJZ – About your musicians?
"I am joined on this album by seven amazing musicians and human beings, who have become my family and jumped on this journey with open ears and hearts to explore the music. When I brought the music to rehearse it was just notes, but they have given it life and transformed it into something beautiful.
Justin Copeland – he is a wonderful trumpet player, with a trained but very curious ear, who loves exploring the full scope of textures of the trumpet, with beautiful tones of harmonies, and always leaves you with a melody that will stay with you.
Artie Black – tenor saxophonist with a gentle and caressing sound. He comes up with some beautiful angular melodies, which he develops beautifully, always aware of what is going on around him, and coming up with beautiful lines to complement the ensemble.
Roy McGrath – a tenor saxophonist with whom I've played the longest (nine years now). We have played and lived together through thick and thin. Roy has a positive and energetic attitude to life and music. He has an unparalleled drive that carries the music forward, he is able to inject his energy into any musical and social setting, unafraid of what's ahead.
Adam Thornburg – he has one of the most beautiful trombone sounds I have ever heard. Adam loves jazz, and you can hear his respect for the instrument and the tradition in every note he plays. He makes the full range of the horn sing beautifully, and carries the swing beat in his lines like few can.
Joaquín García – A wonderful, pianist, with delicate touch, that knows when to push the edge and bring energy and tension to the music.  His command of rhythm and playful character make him a wonderful asset in the rhythm section. His solos have a patient character to them, and take you on beautiful journeys.
Hans Luchs – A very patient and colorful guitarist, a rare breed. He has a great ear and has a great knack for melodic development and exploring colorful harmonies. Willing to think outside the box and bring what's needed to every situation.
Kitt Lyles –Holding the band together in the low end, Kitt has a patient way of doing things, and devotes energy to the smallest details in the music, always looking to refine it. He is always listening to the collective sound of the music and trying to best enrich it with his notes, and his notes always bring a sweet reference to the blues."
CJZ- And Thereafter, news and projects?
"The group will be performing extensively throughout the year. I have some tours scheduled in Mexico and Colombia this year, as well as club and festival dates around the US and Canada, and hope to make it out to Europe in late 2017.
I am currently working on a new project that will bring this band together with some of my favorite vocalists to explore a different scope of music with original songs of mine written throughout the years with the colors and possibilities of the septet."