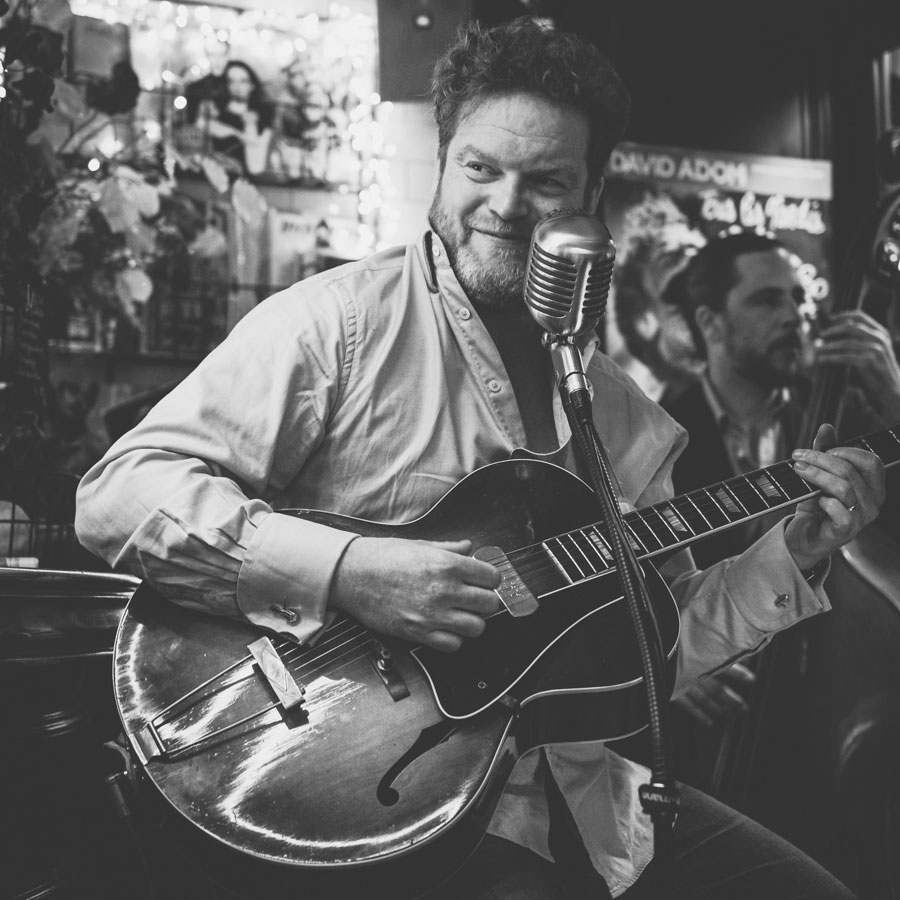 It is in a very nice place enclosed in the 7th district, to tell the truth a place where one does not necessarily expect to hear jazz, that the singer and jazz guitarist David Adom performed in trio accompanied by the guitarist Samy Daussat, Gipsy string expert and double bass player Tristan Loriaut.
David Adom, a singer to discover who happily goes from jazz to blues, from the traditional standard to the terroir of French song (in particular a reminder on "Chez Laurette" by Michel Delpech with accents mingled with gypsy guinguette). The voice is not usual in the jazz register. Like a crooner from the outskirts of jazz, pleasure is sung more than the text says. The singer does not seek vocal performance, preferring the sober interpretation of revisits with humility at times and depth all the time. Evidenced that evening, the sumptuous and elegant cover of "Summertime."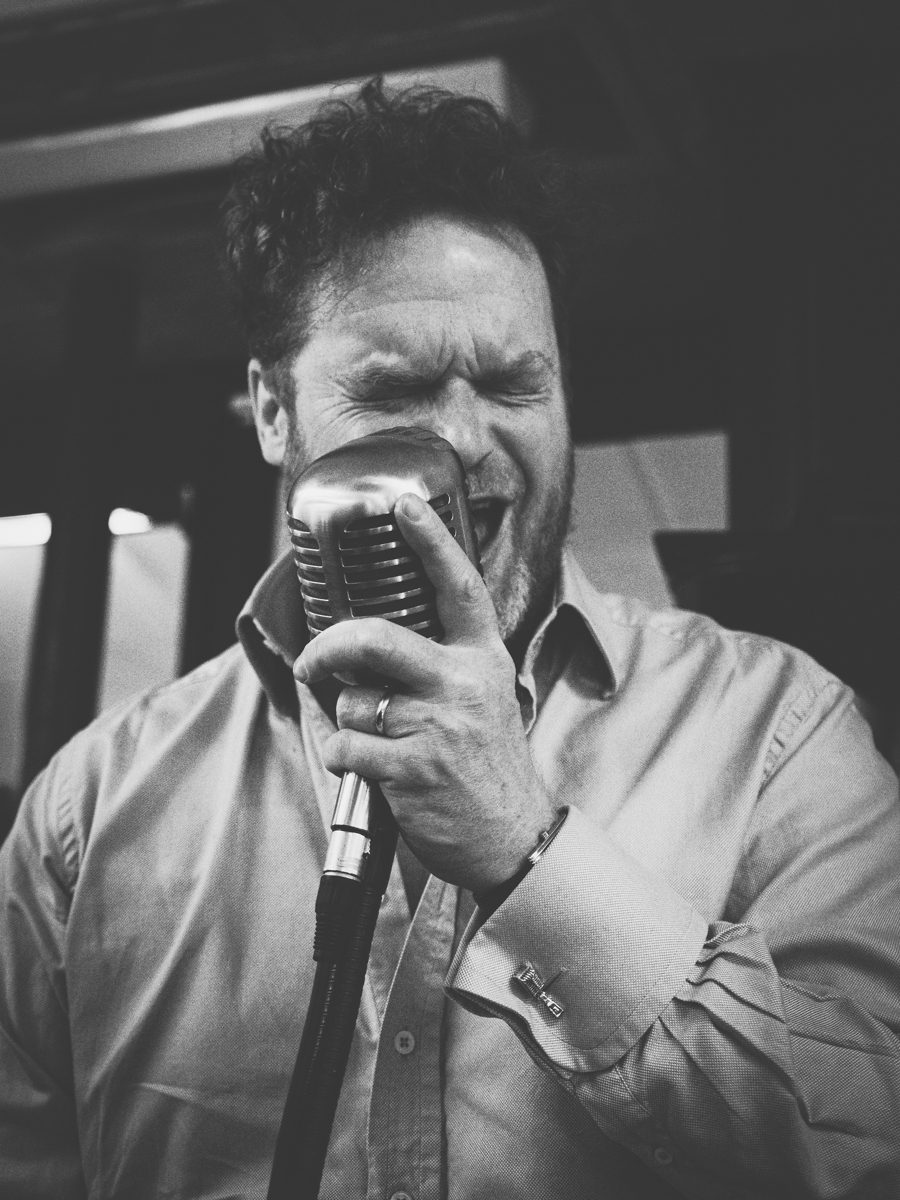 No deafening melodies or insistent voice effects, no blast of timbre or exaggerated lyricism. Simply, like a breath that would caress the strings of the guitar, a bond between music and song. Almost a whisper sometimes, as one would tell a story without exaggerating it and which thus founds his belief.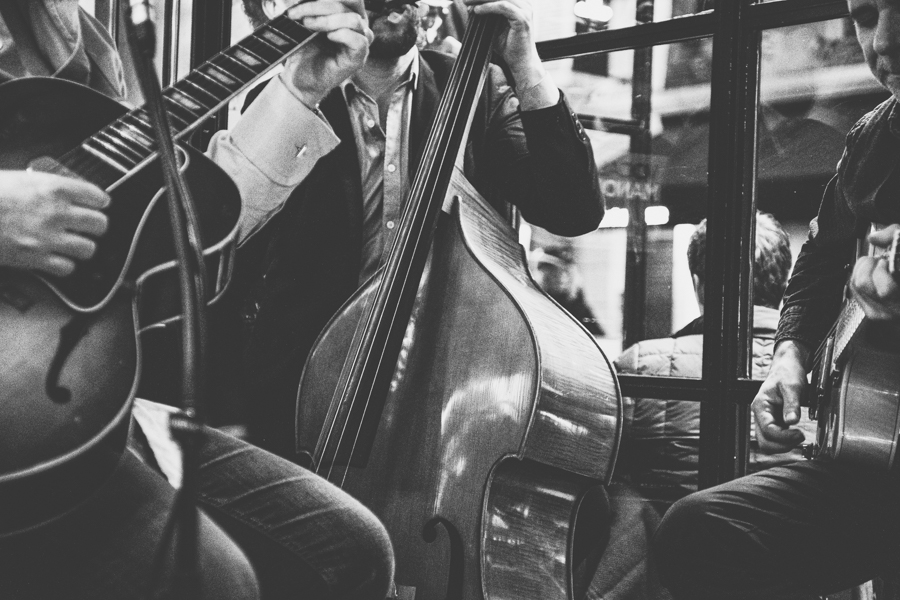 And yet David Adom has a strong voice, sometimes borrowing from tessitura close to the feminine, blues, the most classic jazz and even the great French variety. With minimum accompaniment, he knows how to distill the softness and roundness that accommodate the sound of guitars, but no doubt that with a big band, he could grow up to a Joe Cocker.
Over the songs, there is a story that is recited in a three-way dialogue, with its aside, its innuendo, its self, its unspoken, secrets maybe or confessions. Then a return to the gypsy swing particularly present in the interpretation of the famous "There Will be Another You". The trio surely works, particularly highlighted in the breakaways of a Samy Daussat still as master of the instrument.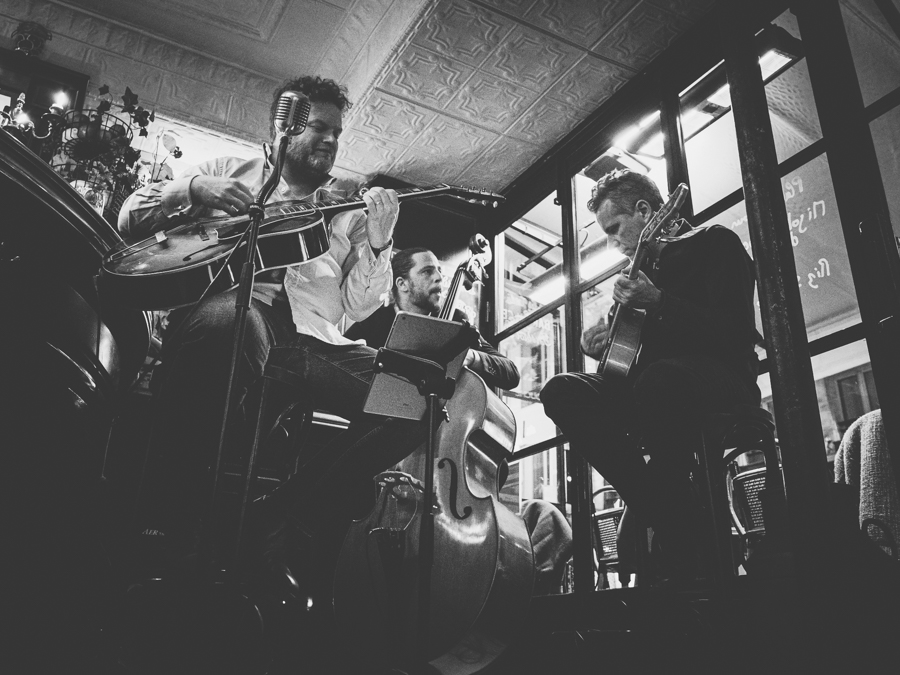 The third set attacks immediately with Samy Daussat who replaces the pulp with the pick and thus enhances the gypsy side of the whole. I have been very attentive to the bassist Tristan Loriaut's comfortable playing on all themes and tempos, and who in his chorus comes to appear as the third guitarist of the day. There is Riccardo Del Fra in the playing of this double bass player. Just and lyrical touch and a great presence in the accompaniment.
From the nostalgic tavern to the Chicago dump passing by some cotton field to return to 52nd Street, David Adom is a nice crooner, it is also a guarantee of quality for who wants that jazz remains entertainment. Crazy jazz singing.
Line Up:
David ADOM, guitar and vocals
Samy DAUSSAT, guitar
Tristan LORIAUT, double bass
Bar du Central – 99 rue Saint-Dominique, Paris 75007 – Concert jazz every Tuesday evenings.