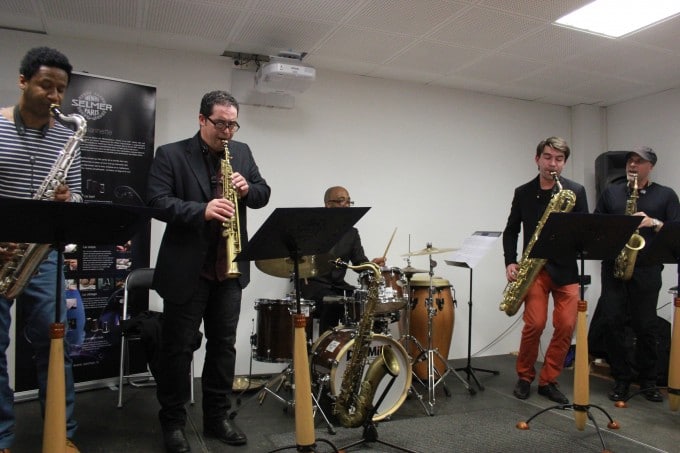 The Cubano Sax Quintet was born from the meeting of four saxophonists and a percussionist at the World Saxophone Congress in Strasbourg last July 2015. They decided to form this group to the directory between jazz and Cuban rhythms, chachacha and rumbas.
Angel Ballester, Soprano is currently based in Italy. He is a founder of Habanasax quartet. Irving Acao, Alto, plays regularly with the greatest, (Tito Puente, Chucho Valdés, Ray Lema …) Eduardo Fernandez, Soprano, is the creator and generous conductor of big band : Misol and founder of Habanasax. Geoffroy Doucet, Baryton is a member of Belharra duo.
Abraham Mansfarroll, percussion, collaborated with many artists such as Charles Aznavour or Tito Puente.
This concert was given at Selmer Paris.