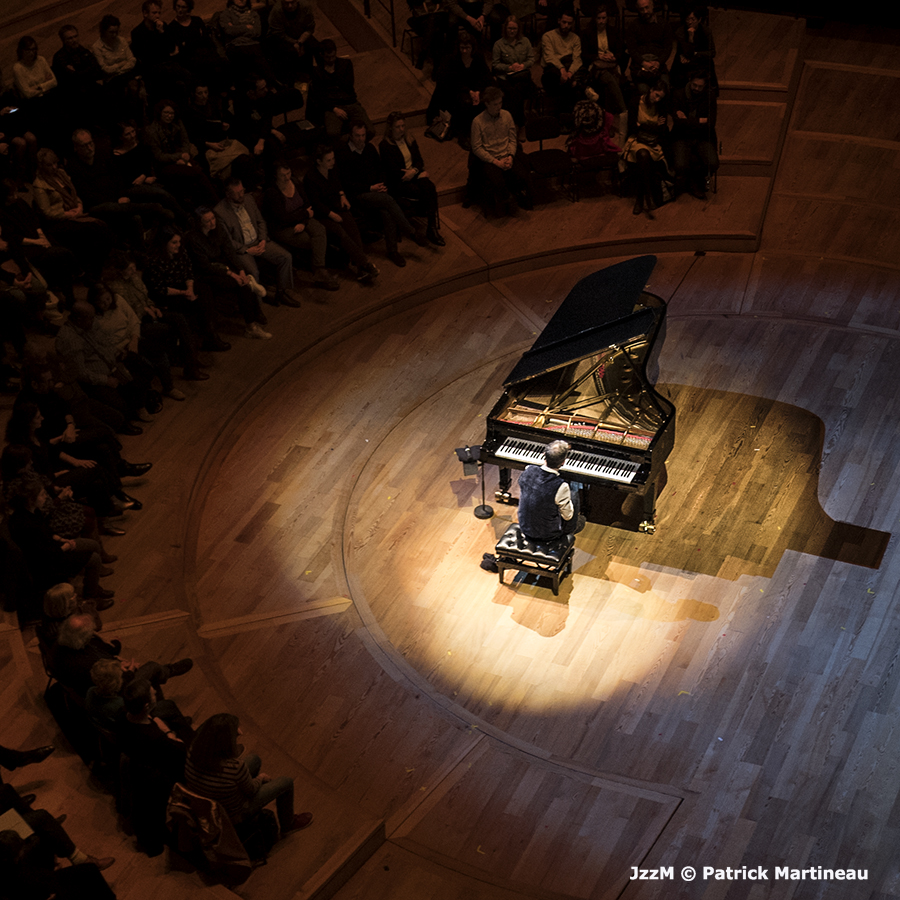 New York pianist Brad Mehldau has been a living jazz legend for many years now. His return to the Philharmonie de Paris on 25 February is a major highlight of the musical season.
Countless music lovers consider Brad Mehldau their absolute favorite pianist. Most music critics too have the utmost respect and admiration for the man and the musician.
If he made himself famous by creating a new genre and becoming a figurehead of the cross-jazz movement – interpreting melodies by The Beatles, Radiohead and other pop stars in a jazz-improvisational way – Brad Mehldau has played with the greatest jazz giants: Wayne Shorter, Charlie Haden, Jeff Ballard, Larry Grenadier, Lee Konitz, Paul Mossian, Pat Metheny, Christian McBride, just to name a few. In his spare time, he also reinvented the art of the jazz trio: piano, double bass, and drums.
As if that wasn't enough, he has also partnered up with musicians from other domains such as operatic soprano Renée Fleming, classical pianist Dalia Lazar, etc. His love of nineteenth-century German music inspired him to make the solo piano album Elegiac Cycle (1999),which led him to meet lyrical tenor Ian Bostridge, a renowned performer of Schubert's lieder.
After seeing each other perform in Germany a few years ago, they quickly professed their admiration for each other's work. They stayed in touch ever since, corresponding about everything from their shared love of lieder to Bachand jazz. Their friendship ignited a creative spark and Mehldau began writing new music specifically with Bostridge in mind. The work evolved into a song cycle which explores the theme of the modern sinuous nature of human desire as it exists in love and adoration. The result is The Folly of Desire, a song cycle composed by Brad with lyrics from the poetry of Shakespeare, e.e. cummings, Brecht, Yeats, Goethe, Blake, and more. Robert Schumann's Dichterliebe ("A Poet's Love") fittingly completes the concert program.
Brad Mehldau and Ian Bostridge will perform the official world premiere of The Folly of Desire at La Philharmonie de Paris on 25thFebruary. It is not to be missed!
©Photos cover & header, Patrick Martineau.
©Editing Elizabeth Corbett