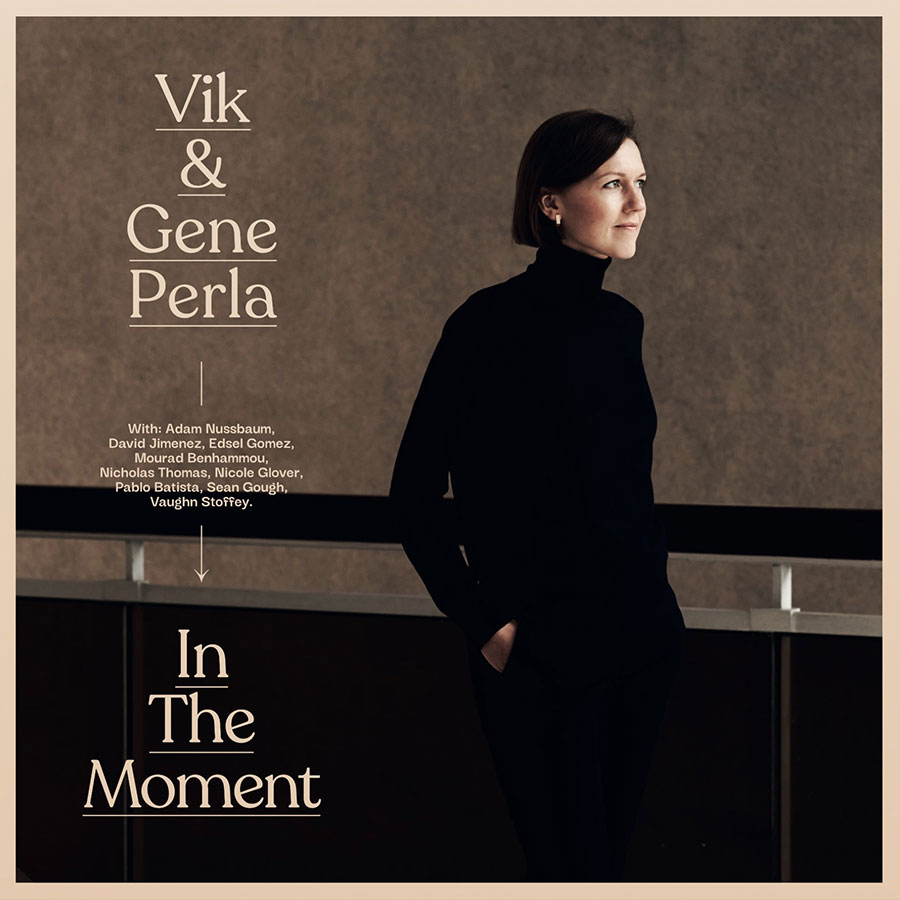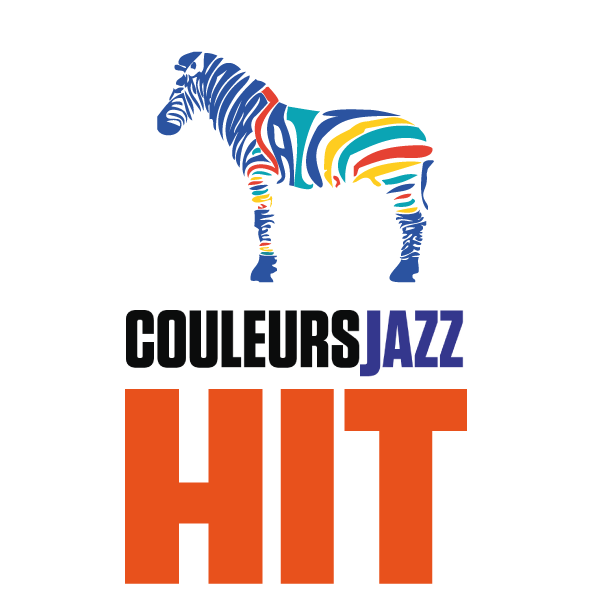 The vinyl release of her album "In The Moment" gives Lithuanian-born jazz singer Vik Gečytė the opportunity to present her new album, recorded just before the pandemic with legendary American double bass player Gene Perla.
This album traces the three tours in two years that Viktorija Gečytė and Gene Perla have made in Europe and the United States, with three different groups. Recordings have taken place in the United States and France, with experienced musicians, such as Adam Nussbaum, Edsel Gomez, Mourad Benhammou or Pablo Batista, and young talents, such as saxophonist Nicole Glover, guitarist Vaughn Stoffey or vibraphonist Nicholas Thomas.
Built around three great moments (Moment # 1, Moment # 2 and Moment # 3), "In The Moment" offers jazz standards and two compositions by Gene Perla and Michele Hendricks. It is a little gem, carried by the magnificent voice of Viktorija Gečytė. A deep voice, soft and powerful at the same time, with the perfect technique, which summons the great voices of the history of jazz, while affirming its own personality. Voice enhanced by musicians of very high level, in particular by the double bass of Gene Perla. This 81-year-old musician has performed with jazz legends: Nina Simone, Elvin Jones, Carlos "Potato" Valdes, Sonny Rollins, Joni Mitchell, Thad Jones / Mel Lewis Orchestra, and more.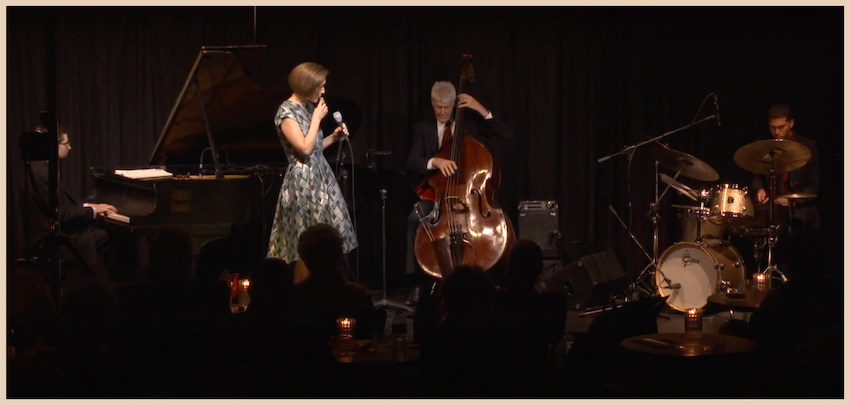 According to Viktorija Gečytė, Gene Perla's arrangements give each piece a melody with many nuances and tell a real little story, which allows her to pose her voice with a lot of inspiration and a great freedom of interpretation. It can be understood indeed, and each standard revisited takes us into an atmosphere reminiscent of the American films of the 1950s (and certain Woody Allen films), and the smoky jazz clubs where musicians came to jam until 'at the end of the night.
These three great moments offer us a varied jazzy journey, from ballads to ultra-rhythmic vocal jazz, not to mention Latin jazz. It is a major record, that of an artist who follows in the great tradition of African-American jazz singers.
So it is obviously no coincidence that Viktorija Gečytė is one of the winners of the prestigious Sarah Vaughan vocal jazz competition in 2019, and that she has been selected again this year (2021).
The disc was released under Gene Perla's label "PM Records".
Line Up :
Moment #1 :
Sean Gough, piano
David Jimenez, drums
Moment #2 :
Edsel Gomez, piano
Adam Nussbaum, drums
Nicole Glover, tenor sax
Vaughan Stoffey, guitar
Pablo Batista, percussions
Moment #3 :
Nicholas Thomas, vibraphone
Mourad Benhammou, drums