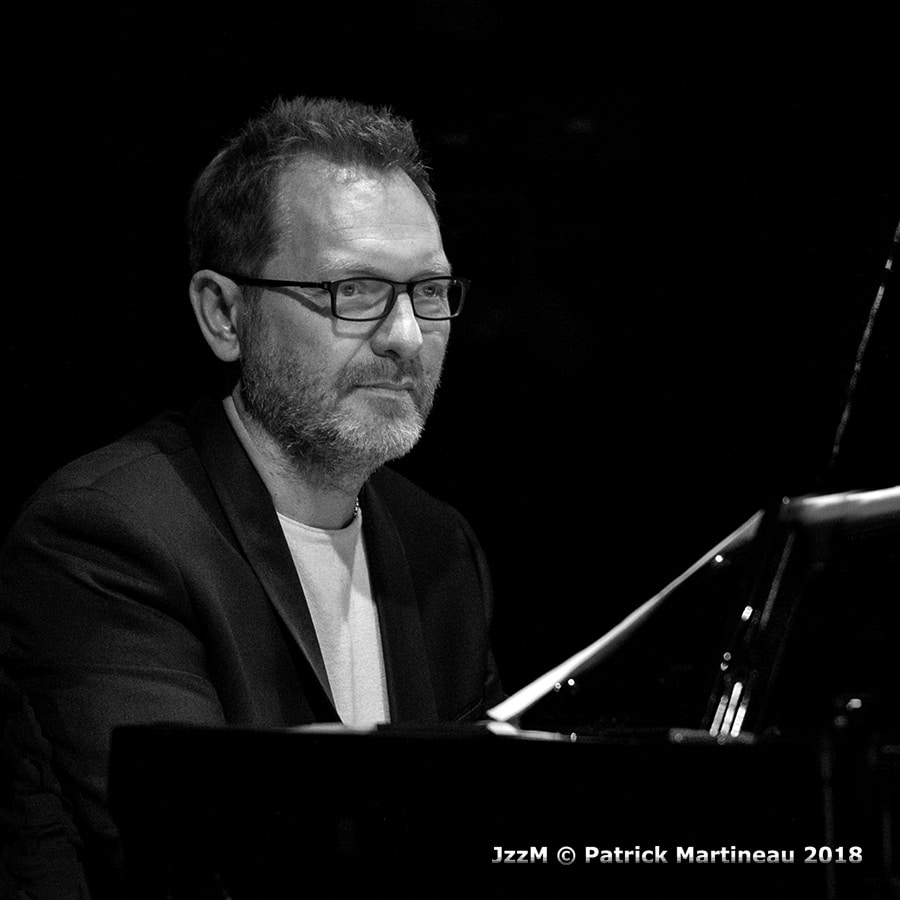 You dreamed of attending a unique, exceptional Jazz concert with lots of musicians, brass, woodwinds, a piano, a bass, drums, all of which have huge resumes, virtuosos, composers, a big band that sounds like one single man?
We can find this for you in our magazine.
Venez écouter la deuxième édition du concert de "Pursuit of Happiness", un album Hit Couleurs Jazz, réunissant un All Star Band inédit. Le premier fut un événement  exceptionnel ! c'était le 3 mai 2018, au Théâtre de l'Athénée, le public a fait 3 rappels, une standing ovation, Thierry Maillard n'a pas jeté sa chemise dans la foule mais des jeunes femmes ont failli s'évanouir.
Bref, c'était le concert où il fallait être !
Une deuxième chance vous est proposée :
Ensuite, à 15H, vous pourrez rencontrer tous ces prodigieux musiciens au Couleurs Jazz Club, de Musicora, y acheter vos albums et les faire dédicacer :
Pour rappel, le line up :
Come and join the second concert "Pursuit of Happiness", a Hit Couleurs Jazz album, bringing together an unprecedented All Star Band. The release concert was the 3rd of May exactly, at he Athénée Theater in Paris. A standing ovation ! Thierry Maillard did not throw his shirt into the crowd, but a few young women nearly fainted …"
In short, it was the concert where you had to be.
A second chance is given to you:
The line up :
Thierry Maillard (piano, compositions),
Stéphane Chausse (saxophone alto, clarinet, clarinette bass),
Médéric Collignon (flughorn, voice),
Claude Egea (trumpet, bugle),
David Enhco (trompette, bugle),
Hadrien Féraud (Electric Bass),
Stéphane Guillaume (saxophones soprano and tenor, flute, clarinet),
Didier Havet (tuba, trombone bass),
Ludivine Issambourg (flute and flute alto),
Sébastien Llado (trombone),
Lucas Saint Cricq (saxophones baryton, tenor and sopranino),
Yoann Schmidt (drums),
Samy Thiébault (flute, saxophones tenor and alto),
Daniel Zimmermann (trombone),
Christophe Zoogonès (flute).
A short piece, just for you:
©Photo Patrick Martineau – JzzM
(*) : si ce n'est déjà fait bien sûr)