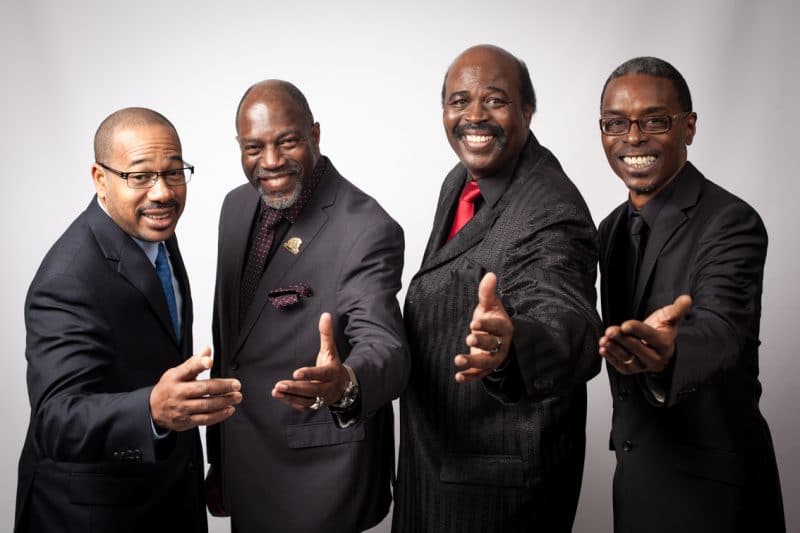 Founded by four students in 1934, The Golden Gate Quartet has become a real institution and one of the most famous gospel and Negro spiritual band, worldwide.
They contributed to make these music into legends and always combined their appetite towards innovation while respecting their legacy, which was the key to their huge success. The band was a link between the spiritual age and the gospel era, and announced the hip-hop revolution with long monologues (the ancestor or rap music) that have qualified this repertoire for decades. Their cover of "Billie Jean" (Michael Jackson) or the one of Part Time Lover (Stevie Wonder) in the album celebrating their anniversary "80 Years" published in 2015 are the incontestable proof of their modernity.
The festival is honored to welcome Paul Brembly, Franck Davis, Michaël Robinson and Terry Franics who invited the "Gospel music workshop of America" soloist Sister Grace especially for this occasion, as she reunites over 10.000 people worldwide. The Soprano stands out as one of the most moving and powerful singer, as essential qualities to honor gospel with her peers. They will be accompanied by their pianist Daniel Pines for the occasion.
This will definitely be an exceptional night in the heart of the fabulous Saint-Sulpice Church : the perfect venue to be inspired and hear the fabulous voices of those great artists.
Paul Brembly : baryton & leader / Frank Davis : 1st tenor / Michael Robinson : 2nd tenor / Terry Francis : bass
Daniel Pines : piano / Sister Grace : soprano.