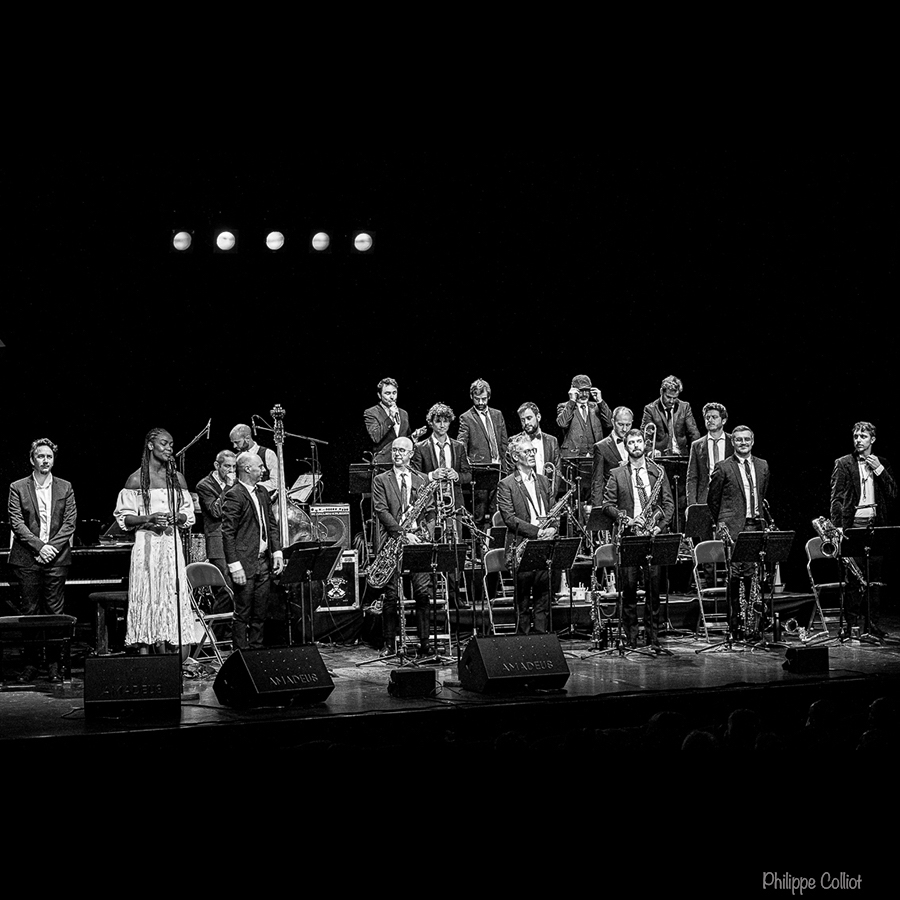 Twelve years of existence, members very loyal to the orchestra, already many creations, meetings and collaborations with many artists of international renown, group of the year at the Victoires du Jazz 2018…
It is with this impressive CV that The Amazing Keystone Big Band performed on January 18, 2022 at the Théâtre des Jacobins in Dinan.
On the program Ella's voice, a musical tale that tells the story of little Bess, an orphan, who discovers one day, Ella's voice…
With  Sébastien Denigues in the the storyteller's role, Bess played by Célia Kaméni, and the 17 musicians of the Big Band to give life and body to the story.
The program will be completed with standards and original compositions.
The theater is practically sold out. The band's bubbling swing and Celia Kameni's magical voice quickly won over the audience.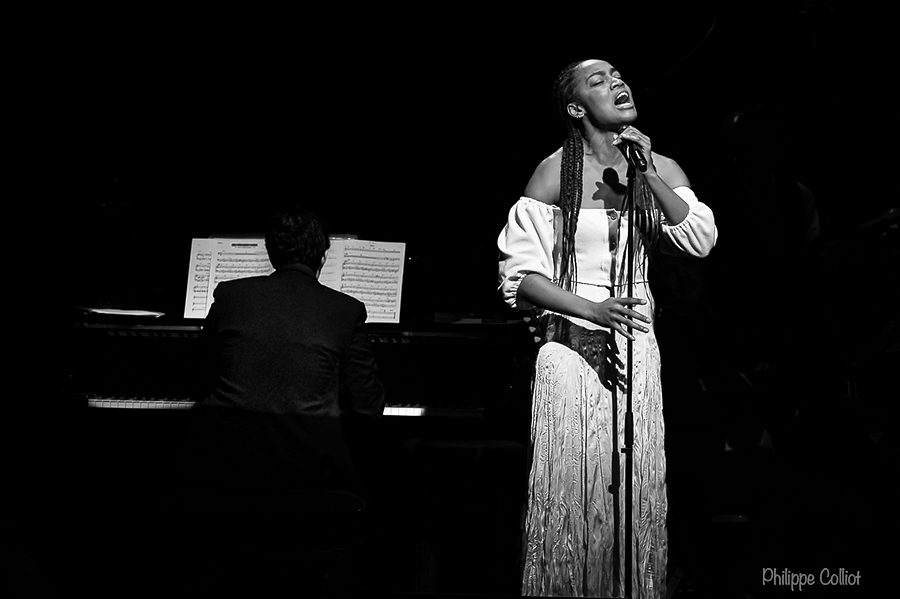 In front of his piano, with his back to the audience, but facing the other musicians, Fred Nardin discreetly directs the orchestra. Between the pieces, Sébastien Denigues tells the story.
In addition to this superb swinging machine that is the Big Band, I will keep in mind Célia Kaméni's performance. A rare talent, to follow absolutely!
Also noteworthy, the "educational" side during the presentation of the orchestra and the different sections by David Enhco, not without humor.
The Amazing Keystone Big Band had performed the same afternoon in front of schools.
Without a doubt, a great promotion for Jazz.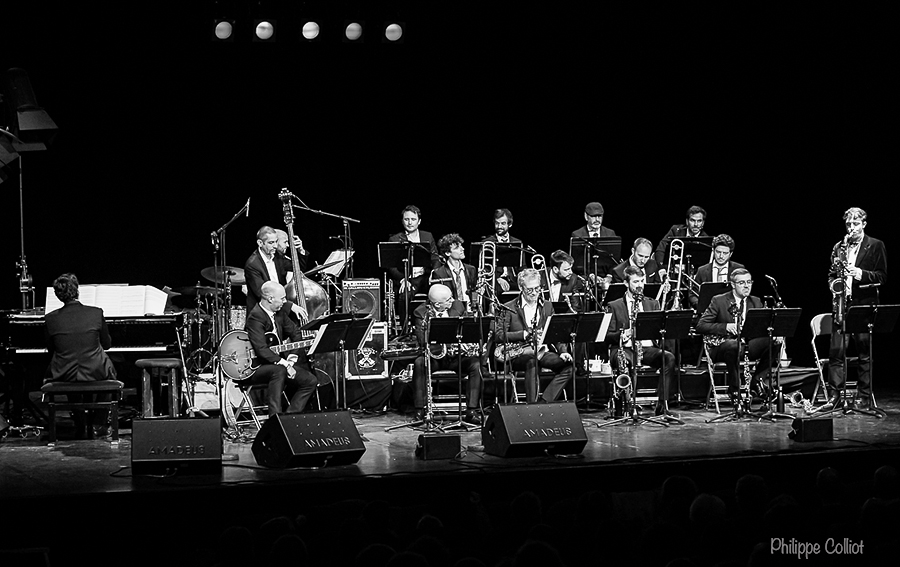 Théâtre des Jacobins de Dinan
©Photos Philippe Colliot