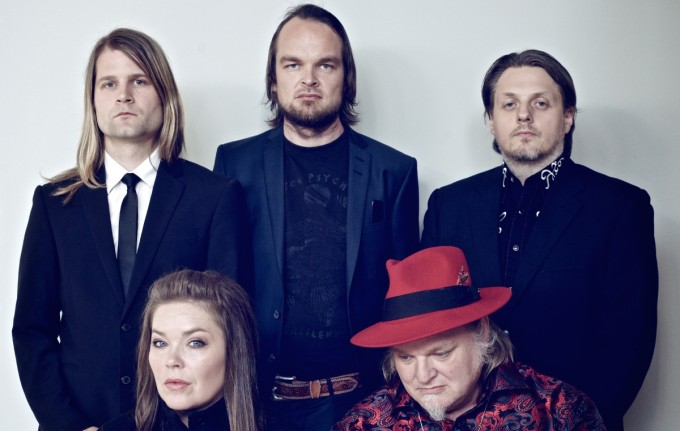 Tribute to Norwegian Jazz. It was the idea of an evening at « Jazz at Berlin Philharmonic », wanted by Siggi Loch, the inspired boss of Act label.
Vocal : a great lady of jazz, Solveig Slettahjell, very folk-blues voice, with the trio "In the Country » : Morven Qvenild, piano and synth, Roger Arntzen on bass and Paul Hausken on drums / percussion.
The surprise guest of the evening, and for the first time, was the great bluesman Knut Reiersrud on guitar and harmonica.
What a good idea to make an album for you and we and all who were (or were not) in Berlin in March 2014! The experience was so much appreciated that they came together in the studio to tweak the settings and produce this gem to complete our private album collection (if this still exists)
The band naturally and instantly found its sound: Nordic and bluesy.
Amasing. Anyone can feel the spirituality and the Norwegian tales from the forest associated with the American Gospel, hence the name of the album "Trail of Souls".
Thus the Gospel standards as "Sometomes I Feel Like a Motherless Child" or "His Eye is on The Sparrow" and "Is My living in Vain" all times on a much slower, more sensual, less bombastic.
A new experience for all those who spontaneously are attracted by the Gospel, but in general get bored after the 3rd title. They may listen again this album several times in a row, with no ill effects, but with a beatific smile printed in the corner of the mouth.
This can happen!



Trail of Souls is :