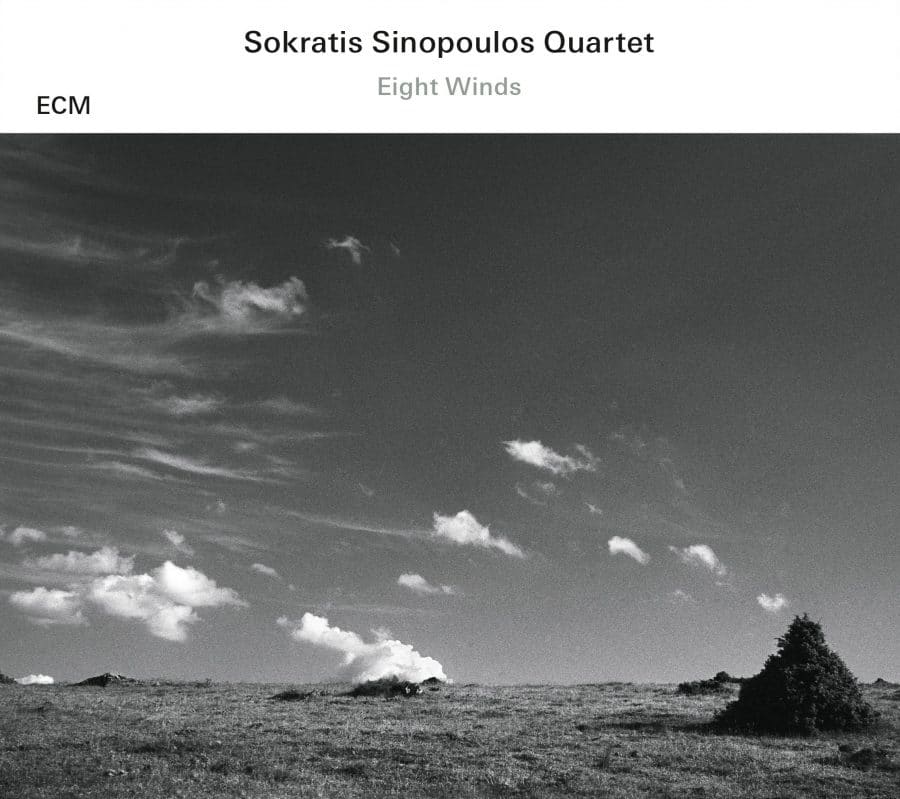 Eight Winds... Is it the eight winds, including the famous Meltem, which often blows in Greek waters during the summer?
Still, this is the name of Sokratis Sinopoulos Quartet first album, and two of the twelve pieces that are offered here. Other titles tell us about Aegean Sea, or lands Thrace, Cyclades? (In Circles), solstices, immutable, universal values because … The eight winds are rather a metaphor, according to Sokratis Sinopoulos to express different musical styles from around the world that inspire the quartet and in particular its leader. It is not winds that disperse but winds that bring and enrich, each of them bringing its perfume, its source of inspiration.
Sokratis has given its pedigree to Politiki Lyra (πολίτικη λύρα), the lyra of the City, often played, especially in Constantinople (The City …! For Greeks of earlier generations, before the current Athens, administrative capital) The lyra served until recently, the folk music of the Aegean islands and the popular music of the cities of Thrace and Macedonia. Sokratis offers other shapes, much more modern and jazz, to this kind of rustic fiddle, this traditional bowed string instrument. A wonderful experience – sharing the stage with the great African-American saxophonist Charles Lloyd – has been without any doubt, an important step in the creative process.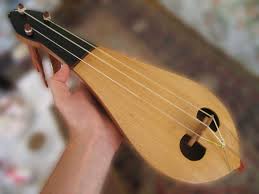 "I play an instrument associated with a specific tradition and live in a place where the tradition is really strong. There are many advantages to a strong tradition. It's like having a time machine, almost, which can take you back to the medieval era or on journeys through the history of Greece, the Balkans, many countries. And I have loved all the years I have spent supporting the traditions, including the folk music traditions of the Eastern Mediterranean. But recently something else has been developing, bringing together all of my background with something, let's say, 'universal'."
He is helped in this original approach by three fellow musicians, who bring stability and consistency to the set. The pianist Yann Keerim (born Yannis Kirimkiridis in 1979 in Ioannina), shares the same musical sensibilities. His piano playing is very precise and delicate. The rhythm is lightly supported by Dimitris Emmanouil drums and Dimitris Tsekouras bass. The four Hellennes have in common a rich traditional music culture, but also to all current musical trends.
Improvisation, listening to the others, in a great freedom of expression, makes the experience intense. Creativity and sensitivity particularly characterize this original shaped album.
 Before starting a European tour and performing in Greece throughout next summer, Sokratis Sinopoulos Quartet at the occasion of the album release – 2015 August 28th, will give a unique concert at the Onassis Cultural Centre of Athens, on  October 24th.
Tracklisting : Sokratis Sinopoulos compositions
1 Eight Winds 8:16
2 Yerma 7:11
3 21st March 4:38
4 Thrace 4:33  listen Here 
5 Aegean Sea 4:33
6 In Circles 5:16
7 Lyric 5:30
8 Street Dance 4:07
9 Forever 5:49
10 21st March, var. 2:25
11 Stillness 1:07
12 Eight Winds, var. 3:37
Eight Winds, produced by Manfred Eicher, was recorded @ Studios Sierra in Athens – 2014 April.
This album is  ECM – Universal Classics & Jazz
_________________________________________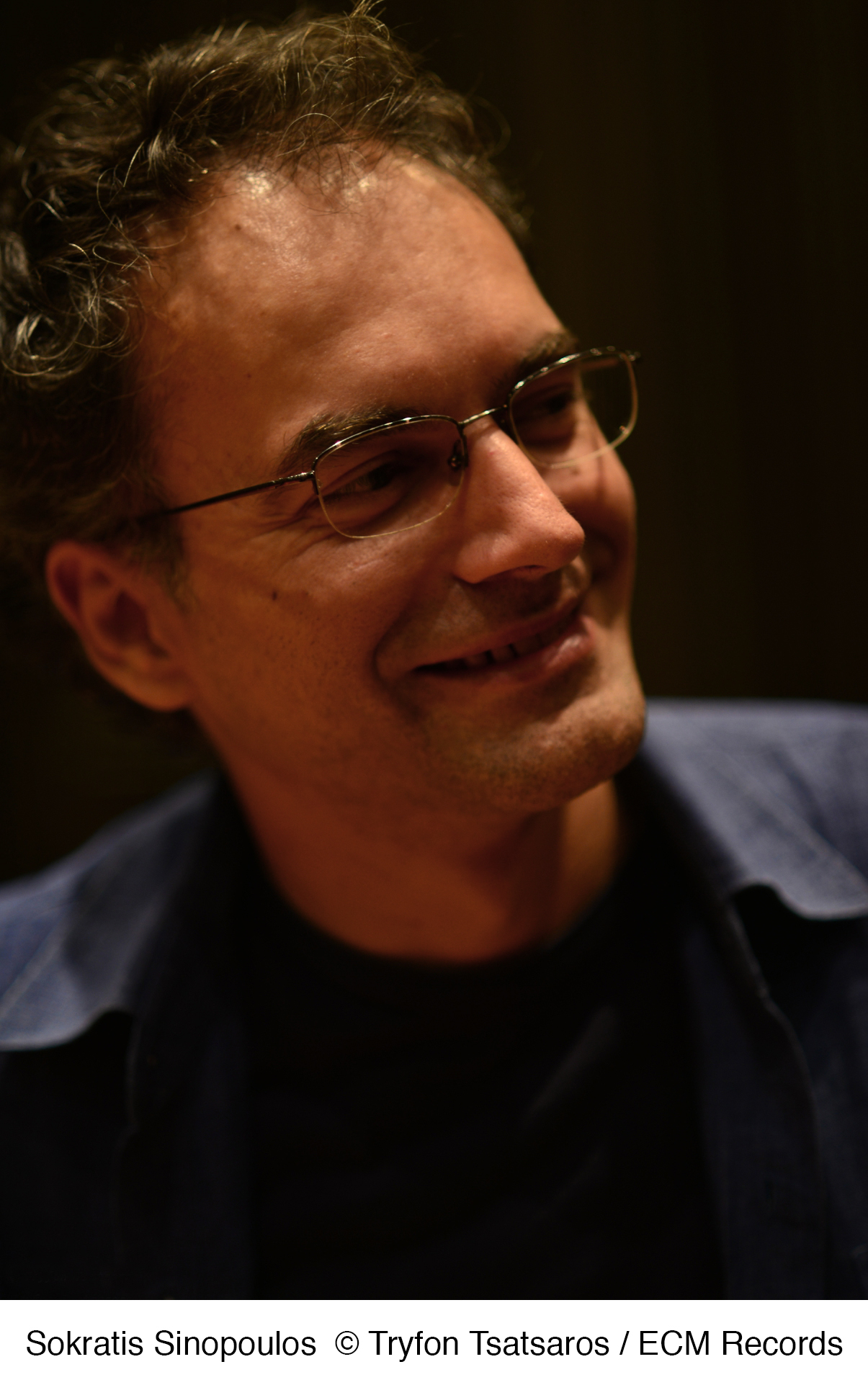 Eight Winds is  ECM – Universal Classics & Jazz album