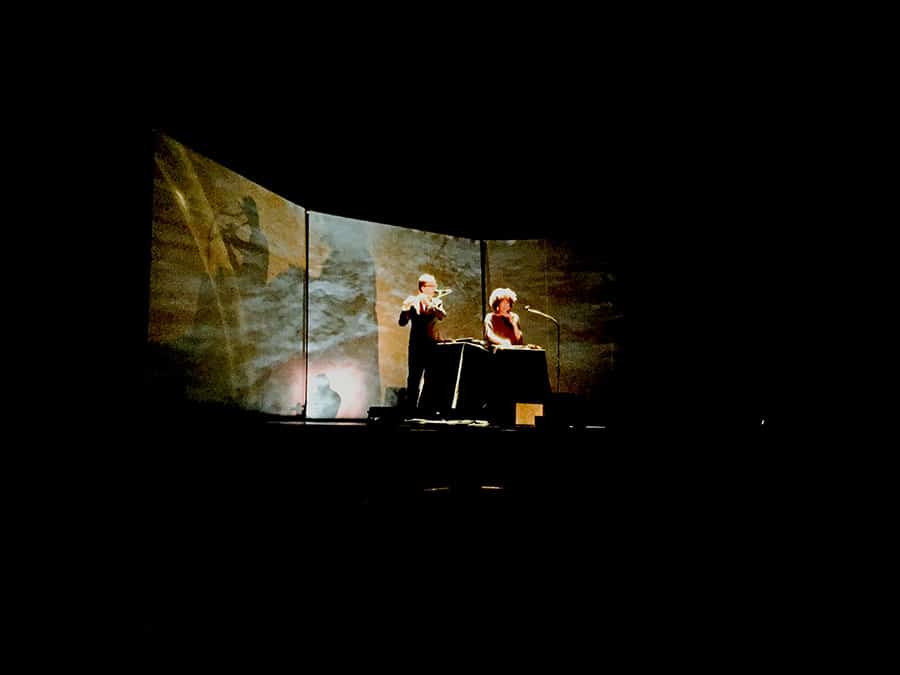 Thursday, October 20, 2016 The Reims Jazz Festival (October 13 to 29) housed in the Opera temple Soul jazz singer, Sandra Nkaké duet with flutist arranger Jî Drû.
The room was buzzing with a happy audience, the aficionados of this wonderful Jazz Festival in Champagne.
The stage seemed empty, except for some large hanging banners, loudspeakers, two microphones, a digital console and lighting installed on the floor.
https://youtu.be/4Fqc2PyWH7U
(this video is shot live in France on Dec 2014)
Then the show began: game of shadows and lights, shadows, Karagiosis, electronic sounds and dance.
Both performers, manipulated their electronic devices to create a groove at times striking and at other times playing a zen music. Then with their main instruments: Soul Jazz and warm voice of Sandra Nkaké and Jî Drû's rock flute, sometimes funk filled the entire space.
We must emphasize and acknowledge the original staging, the setting in motion of this performance, light sets, projections of evanescent videos. The flowing forms, warmth and Sandra's talent, capable of moving in both registers.
A pop show, soul, a little jazz, very appropriately called electronic "Shadow of a Doubt" to which the audience joined in unanimous and enthusiastic way.