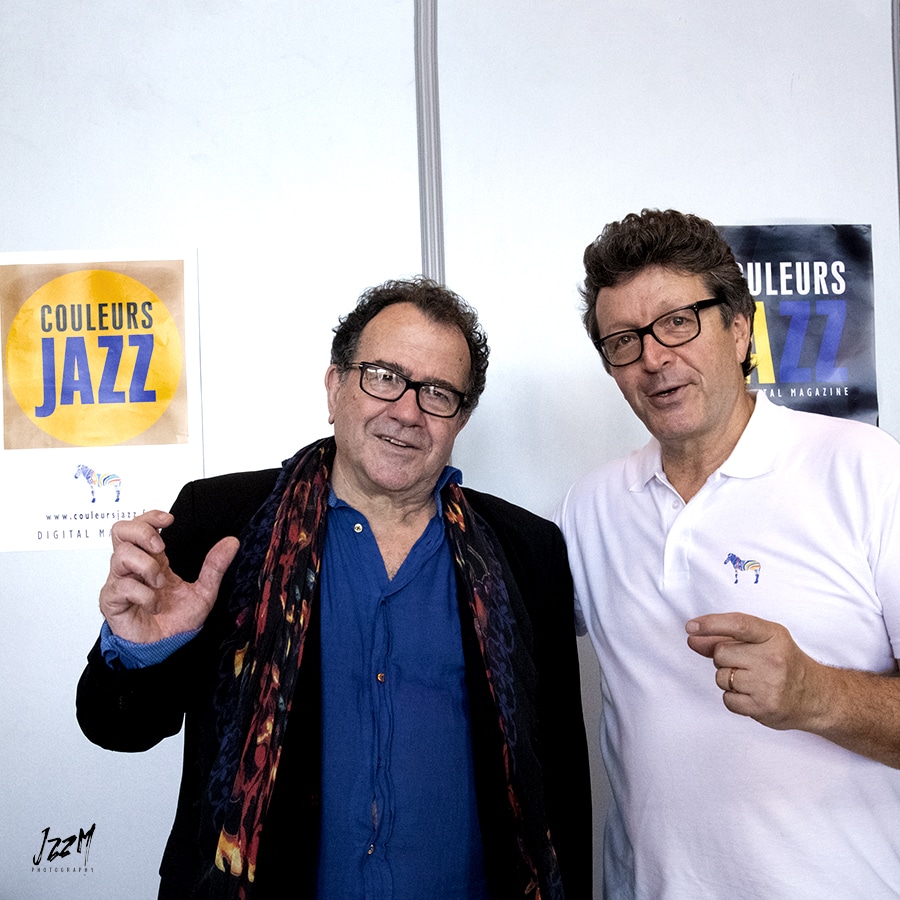 From June 2018 the 1st to the 3rd, during the Musicora exhibition which was held in the Grande Halle of La Villette in Paris, for this "Couleurs Jazz Festival" short format (40′ approximately) the best of the Parisian Jazz scene was on the stage of thi ephemeral Couleurs Jazz Club, before coming to Patrick Martineau's Photo Call.
A jazzy galerie of portraits…
Friday June 1 :
Saturday June 2:
Sunday June 3 :
And… Couleurs Jazz team.
Cover Photo: Richard Galliano, Godfather of this MUSICORA 2018 edition and Jacques Pauper, Couleurs Jazz Mgr.
All photos are ©Patrick Martineau, JzzM. 
…Except the last one by Lisa Urt.