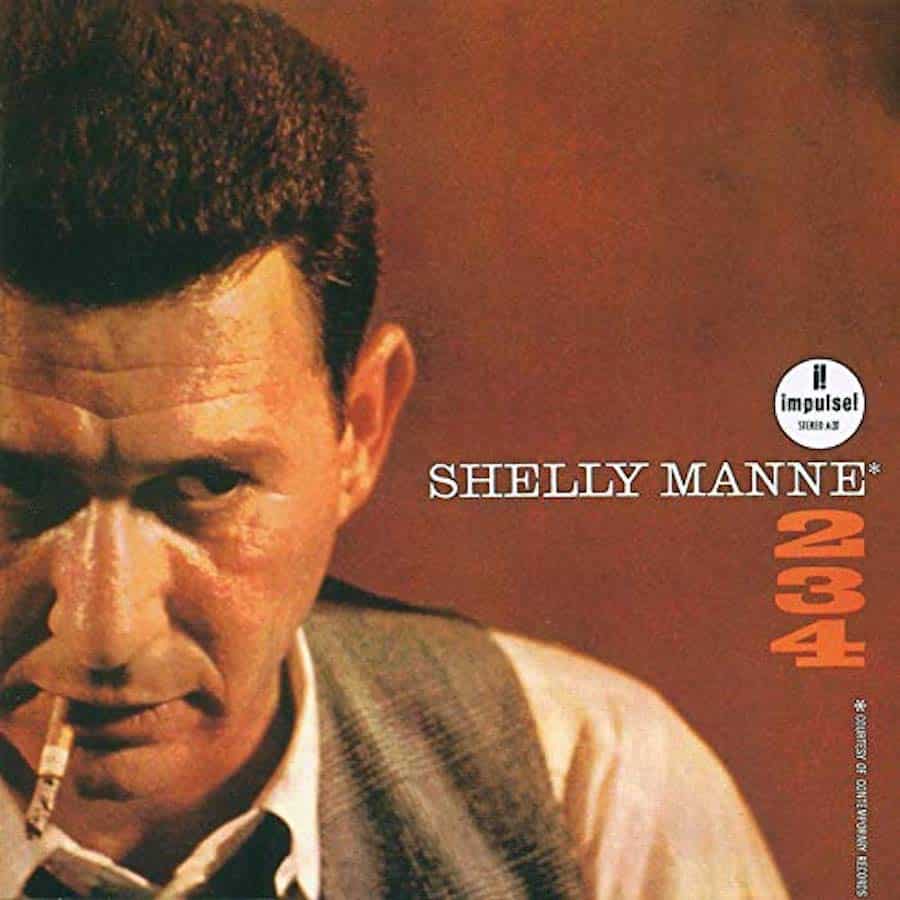 Track : Lean on Me
CD : 2-3-4*
Artist : Shelly Manne
This tune is definitely not one of the most often played, and this trio was definitely not one of Shelly Manne's most frequently working band.
Yet, with two highly compatible and inspired musicians, the master drummer has recorded a little marvel.
Costa's highly personal and percussive approach of the piano (he was also a great vibist) and Duvivier's deep sound and utter mastery of the bass combine with Manne's sparkling, precise drumming to make the most of this lesser known song by deconstructing and rebuilding its melody. The three virtuosos obviously have a lot of fun shifting styles and tempos at breathtaking speed, so that the listener's ears feel like they are being carried on a fascinating sonic and rhythmic ride.
Hasn't jazz once been called "the sound of surprise"?
Please listen to it here:
… and/or all the week (January 16 to 22, 2023) at 06:00am & at 08:00pm on Couleurs Jazz Radio.
Musicians :
Shelly Manne : drums
Eddie Costa : piano
George Duvivier : bass
Composed by Ed Waldman & Alan Greene.
(*) Label Impulse—1962)