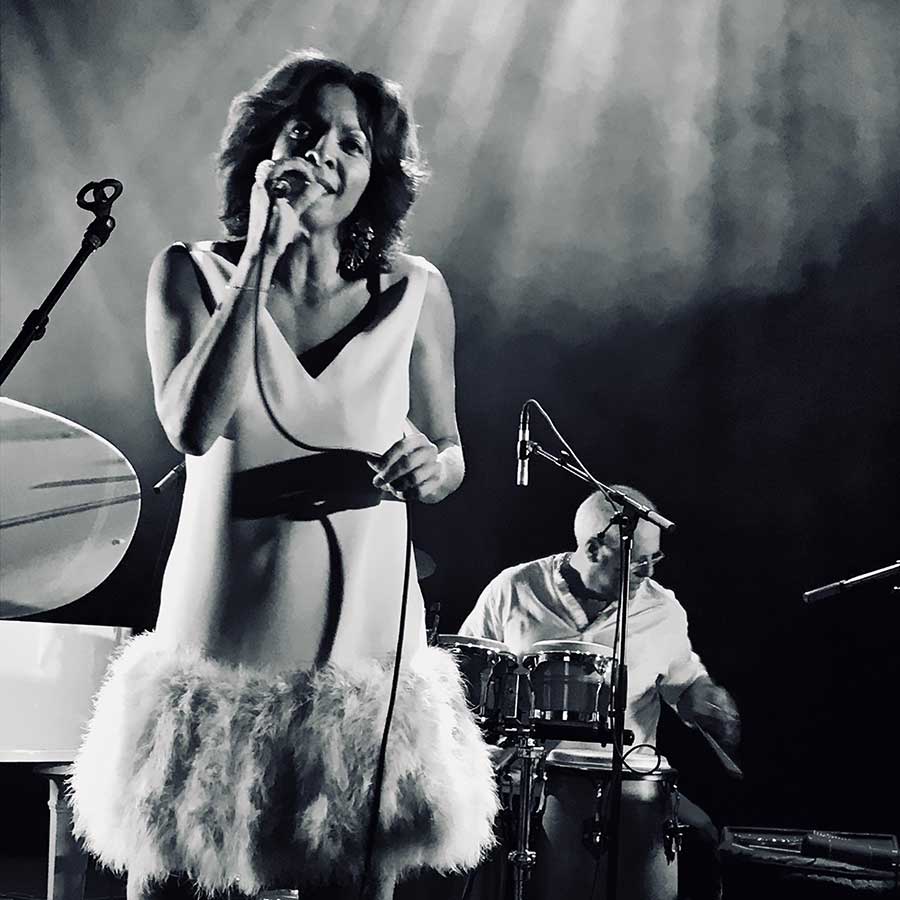 Nina Papa on stage, or outside, is a concentrate of positive energy, kindness, sensual talent and generosity.
She is accompanied by a magnificent, tightly wound quartet that skims the scenes of South-East France: pianist, composer, and arranger Béatrice Alunni, bassist Marc Peillon, and drummer Cédric Le Donne, and Franck Le Donne on percussions.
Perhaps we will see André Ceccarelli, the most Niçois of our drummers who appears also in the album. + other guests. To check…
Nina invites of course the prodigious saxophonist Baptiste Herbin, who brought his paw, his enthusiasm and all his talent to the album.
For having attended the live release in Nice on September 28th, I guarantee you a memorable evening!
A little idea …
Couleurs Jazz the production of the album is pleased to offer you 10 tickets to win (5X2) if you send the correct answer at this address  : contact@couleursjazz.fr
Two following questions:
1- What is Nina Papa's last album name ?
2- What is Baptiste Herbin's last album name (as a leader)?
Good luck!
The concert is at 09:PM doors opening à 08:30