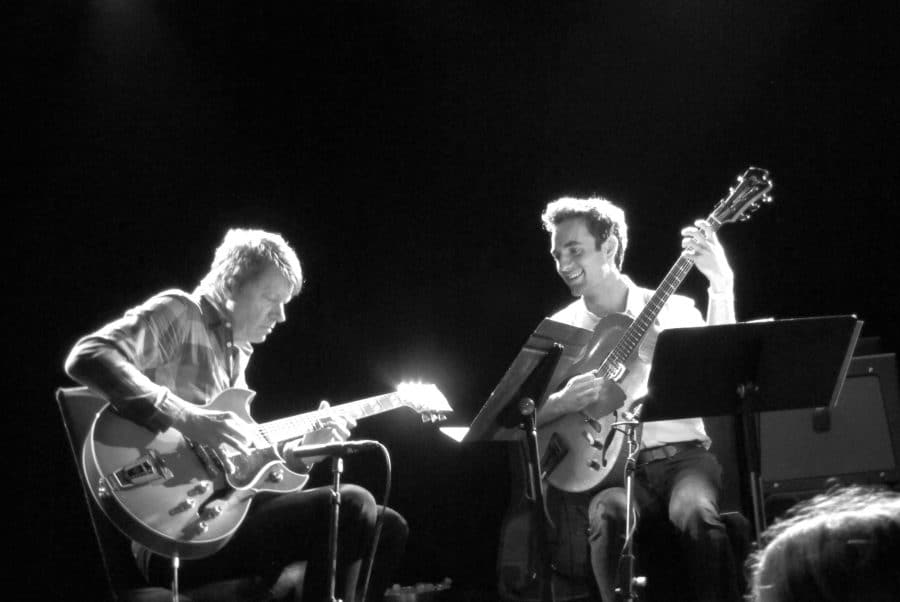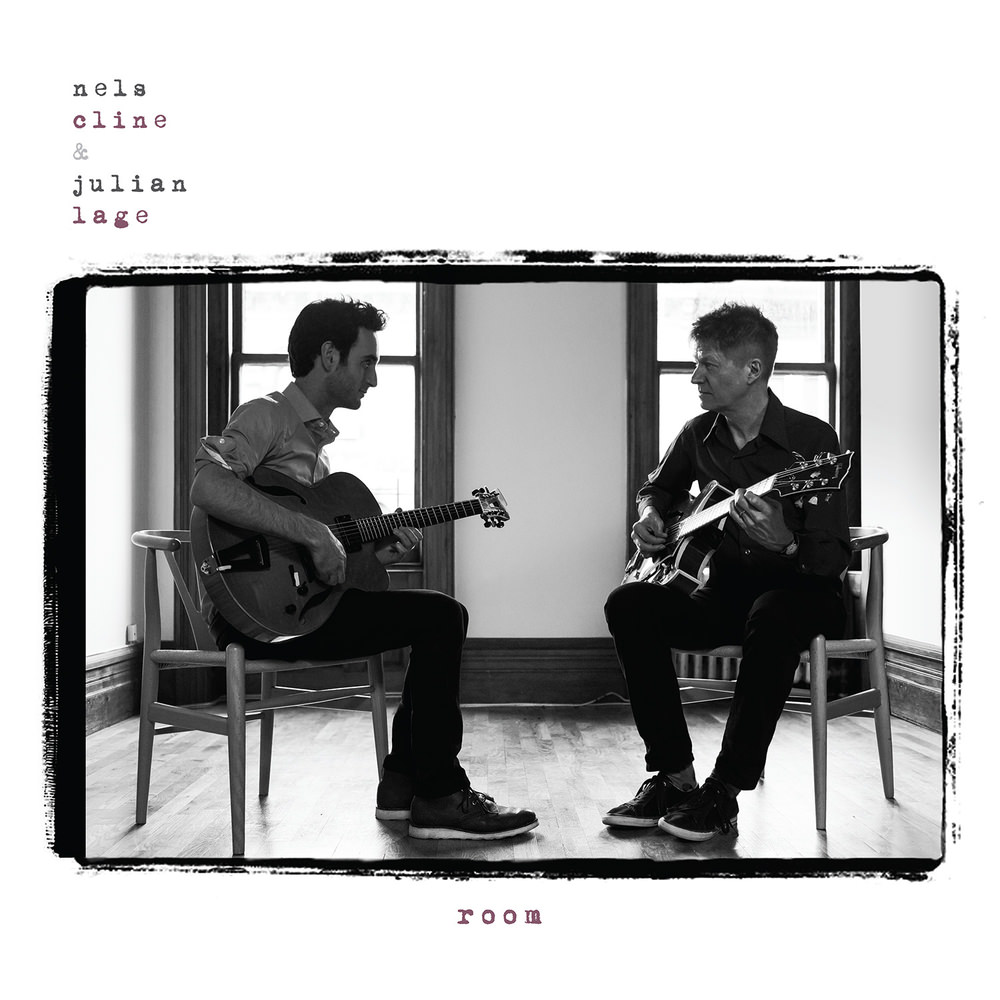 Nels Cline & Julian Lage – Room
One of the duets the most astonishing of all times remains the fabulous meeting of the pianist Bill Evans and the guitarist Jim Hall. On the album "Undercurrent" (Blue Note, 1963), they surprised us constantly. As soon as Bill Evans brings an idea, Jim Hall proposes one immediately. This music is a great pleasure of listening and the melodics lines are familiar to us at the first listening. When the announcement of a new project in duet is in the air, and this independently of the choice of the instruments, temptation occurs to compare. Attitude to be avoided, each project is distinct and being anchored in its time. This kind of comparisons does not take any more place to be with most duets of today, the time being more turned towards the abstraction.
The project "Room" puts in the star another surprising duet, the guitarist Nels Cline (electric guitar) and the young virtuoso Julian Lage (acoustic guitar). For everyone, the name of the guitarist Nels Cline is automatically associated to the popular rock band Wilco. For the music lovers jazz, his name is associated with daring projects (sometimes jazz, sometimes current music) very centered on the spontaneous improvisation while that of Julian Lage is associated to the vibraphonist, Gary Burton. Young wonder, the playing of Lage is also related to modern jazz . Thanks to the regretted Jim Hall that Cline and Lage met for the first time, at a traditional dinner that Hall had the habit to organize in New York.
Although Cline is accustomed incursions into the free jazz and the abstraction, we did not know that Lage also wished to explore this way. The Room album proves without any doubt that Lage can make good match with Cline. First report: we can feel that there is complicity between these two musicians of different generations, the reflexes are sharp and the thought is telepathic between the two. Second report: they propose a modern jazz to us which requires more than one hearing. Third report: the melody lines are often broken, the unit resting on a game of attraction and distance. This music is addressed to an informed public.
Bonus
If you like the guitar world, I invite you to discover the American magazine The Fretboard Newspaper. Prefer the digital version of this cousin, and take a the time to listen to the many podcasts of this magazine. For those who have appreciated the Room album, I consider that the podcast #80 is like an extra bonus, a kind of a gift. For months now, the meetings have been also filmed.
And for beginners passionate about guitar: https://beginnerguitarhq.com/guitar-fretboard/
---
Album Tracks
1. Abstract 12 1:47
2. Racy 3:42
3. The Scent of Light 9:29
4. Whispers from Eve 7:24
5. Blues, Too 7:02
6. Odd End 2:52
7. Amenette 3:24
8. Freesia/The Bond 10:30
9. Waxman 5:59
10. Calder 4:37
Liens
Podcast #80 du Fretboard journal