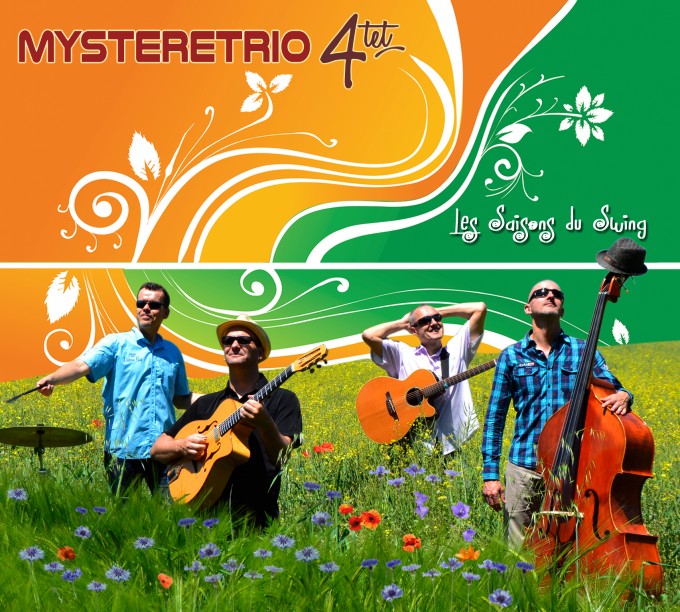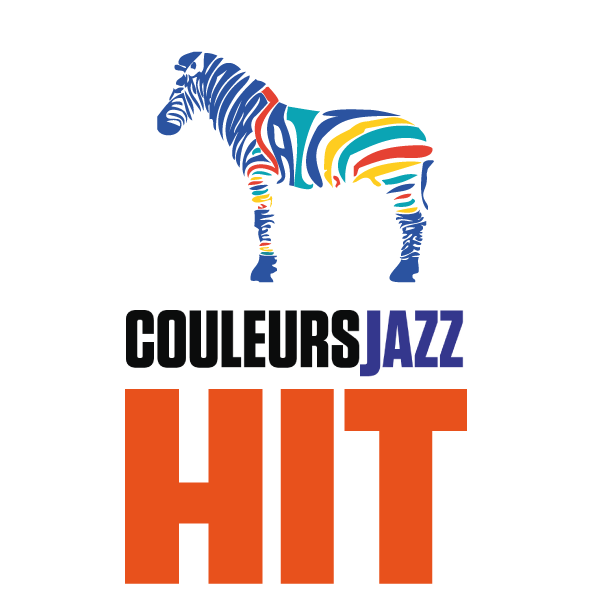 In the beginning there was …Django
Of course, Mystèretrio Quartet is paying tribute to the gypsy master with this very successful sixth album, "Les Saisons du Swing", in which they play several of his pieces and particularly a very original and effective "Minor Swing". But the quartet is mainly distilling its own colors with nine original compositions, the fruits of touring around the world for 18 years. The wide-ranging musical influences have swing and virtuosity as common denominators, but also a warm, personal and authentic sound.
The two guitarists from Toulouse, Christophe Gruel and Cyril Salvagnac, who founded the group in 1998, have the quiet virtuosity of those who possess the gift, to which they've added a lot of practice and many kilometers traveled. They can play very fast, but they don't necessarily.
The rhythm is also solid, with bassist Fabrice Camboulive, the last to join the original trio, bringing roundness and a new sound to the group, accompanied by Laurent Meyer, singular drummer-percussionist who has managed to incorporate into gypsy swing the particular Cajon sound that transports us to the Americas.
On top of their technical skills, the four instrumentalists display a mastery in composition and original arrangements. One can only admire this quality in the writing, constantly enhancing the melody and drawing from its gypsy, Spanish, Latin, Afro-blue, Balkan and groove roots.
For Mystèretrio Quartet, no season is sad, all are pretexts to Swing.
Track List  « Les Saisons du Swing » :
Hola el Sol
Si tu Savais
Django Rio
Minor Swing
Slavoch' Star
Poulette
Les Années Folles
D'une Rive à l'Autre
Woody Wood Swing
Paolita
Rythme Futur
Sur la Route
MYSTERETRIO QUARTET has opted for digital distribution. As with their last two albums, « Du nord au Swing » and «Restons Scène », « Les Saisons du Swing » is available via the Deezer and Spotify platforms… and will be on 300 paid download platforms.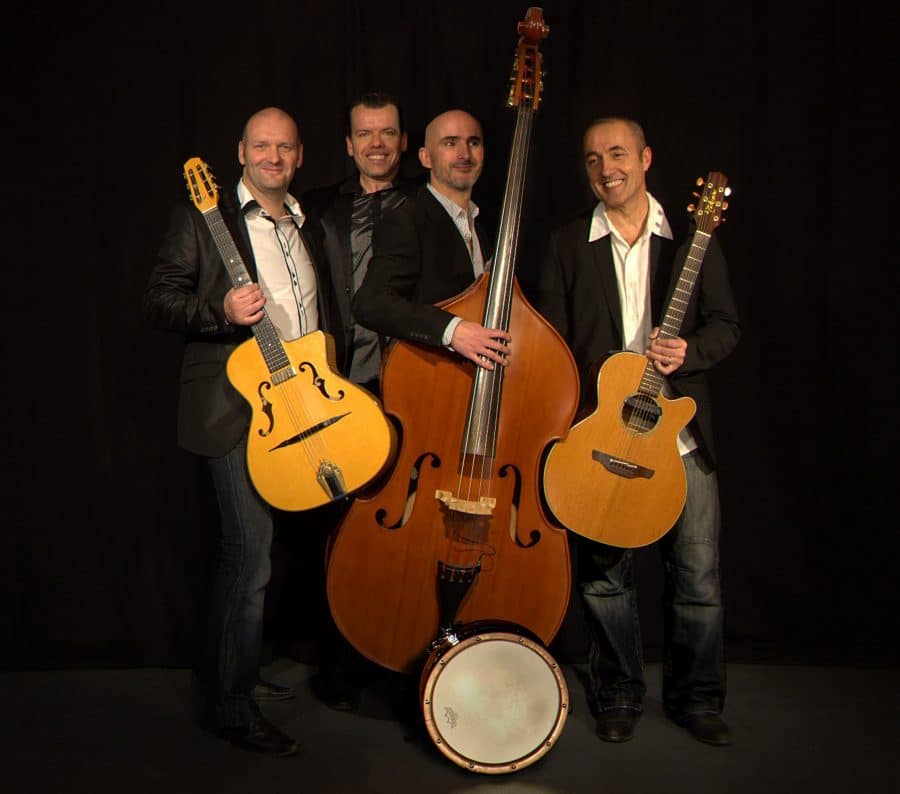 But even better than listening to the album, discover MYSTERETRIO QUARTET live: More than 1,000 concerts and impeccable staging….
Next concerts :
28th May Festival du Printemps de l'Aspre à Camélas (66)
July 3rd Festival "Touches de jazz" à Beynes (78)
July 8th Festival de jazz de Tourrettes(83)
July 9th Festival Ejam's Live à Digne les bains (04)
July 16th Festival "jazz au fil du Cher" à Lavault Saint Anne (03) 
July 22nd Festival "Neuvil'en Jazz" à Neuville de Poitou (86)
July 27th Festival "Salamontjuic" à Barcelone
July 28th Festival Cosmo Nits de pelicula à Barcelone
August 5th Festival "Jazz au château" à Cagnes Sur Mer (06)
August 6th Festival "Jazz en Vercors" à Villard de Lans (38)
August 7th Festival "Parc en scènes" à Royat (63)
September 3rd Festival "Clairins au clair de lune" à Saint Amand Montrond (18)
September 24th Festival Jazz en Touraine à Montlouis sur Loire (30ème édition).
—–=====—–
Contact booking :
Laurent MEYER : 06 14 48 19 49
Plus d'informations sur :