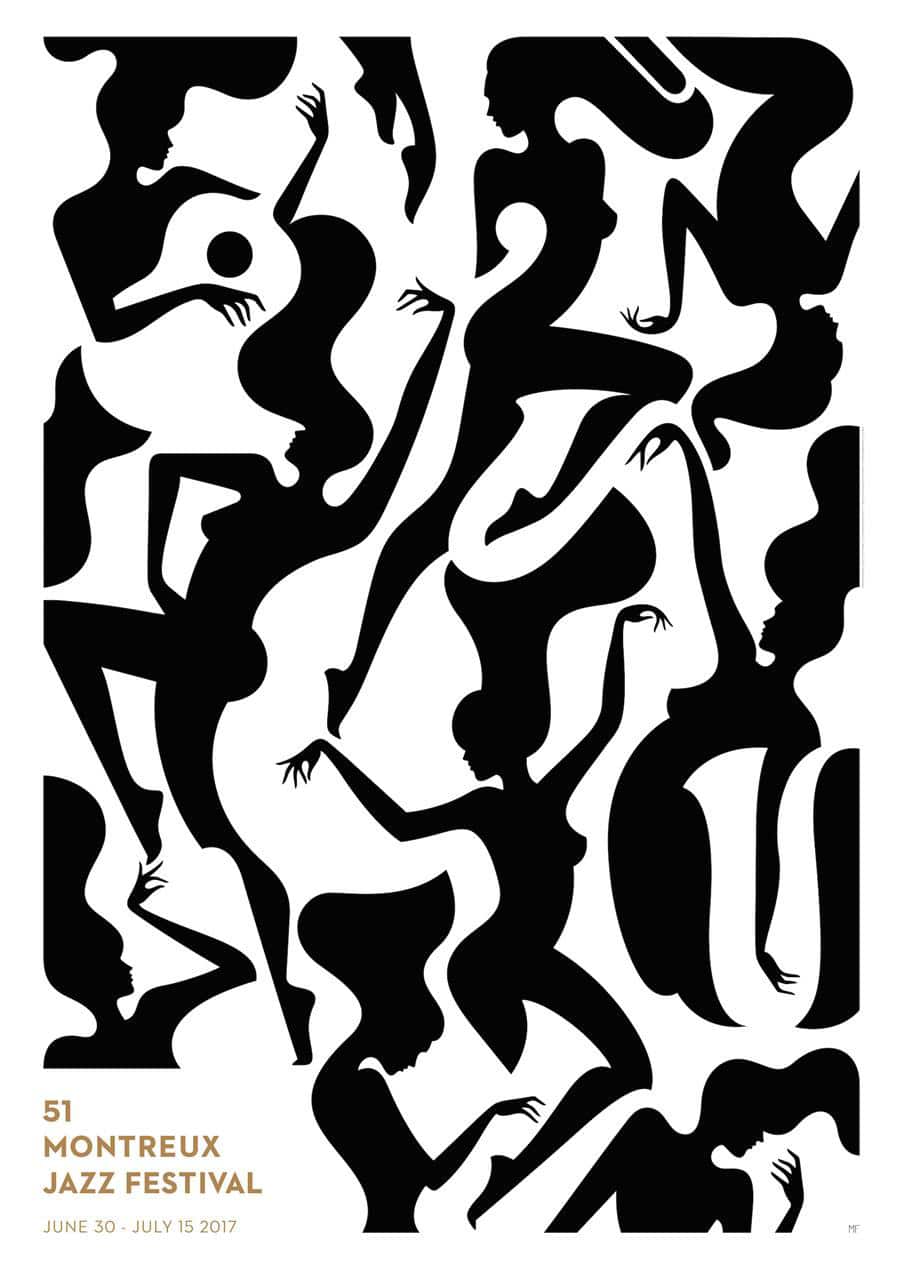 The Montreux Jazz Festival has commissioned the French illustrator Malika Favre to produce her 2017 poster.
 We will know the programming on March 30th … And if we were betting on a return to the fundamentals of jazz, a music that was made for dancing?
Malika Favre advocates rather "free jazz with many variations …!" To accompany her poster.
… Not sure that this is quite the right way to invite to dance, though? A trance perhaps.
These women in black & white on the poster challenge us, for sure. Malika wanted them "free, strong and sensual". Precision of the line, slender and elegant lines, there is incontestably rhythm. A second level of reading reveals (and the word is not blasphemous), not faces but instruments that interfere in spaces. The parallel between the curves of the double bass and those of the feminine hips did not escape our sharp and sagacious gaze, for sure.
And Malika Favre said: "I always liked to hide things in my drawings. With the dancers, I left in this energy a little crazy, which goes in all directions! But I also wanted to add a more traditional jazz touch to the instruments. "
A very beautiful edition of the 2017 Montreux Jazz Festival is coming, the poster in any case, invites us to believe it.
The artist:
"Less is More" could be the motto of Malika Favre, a French illustrator based in London. Double reading and minimalism are an integral part of the visual universe of the artist, where influences from pop art and optical art are discovered. Her immediately recognizable style allowed her to create covers for Penguin Books or The New Yorker and Vogue magazines.
Posters of the Montreux Jazz Festival here