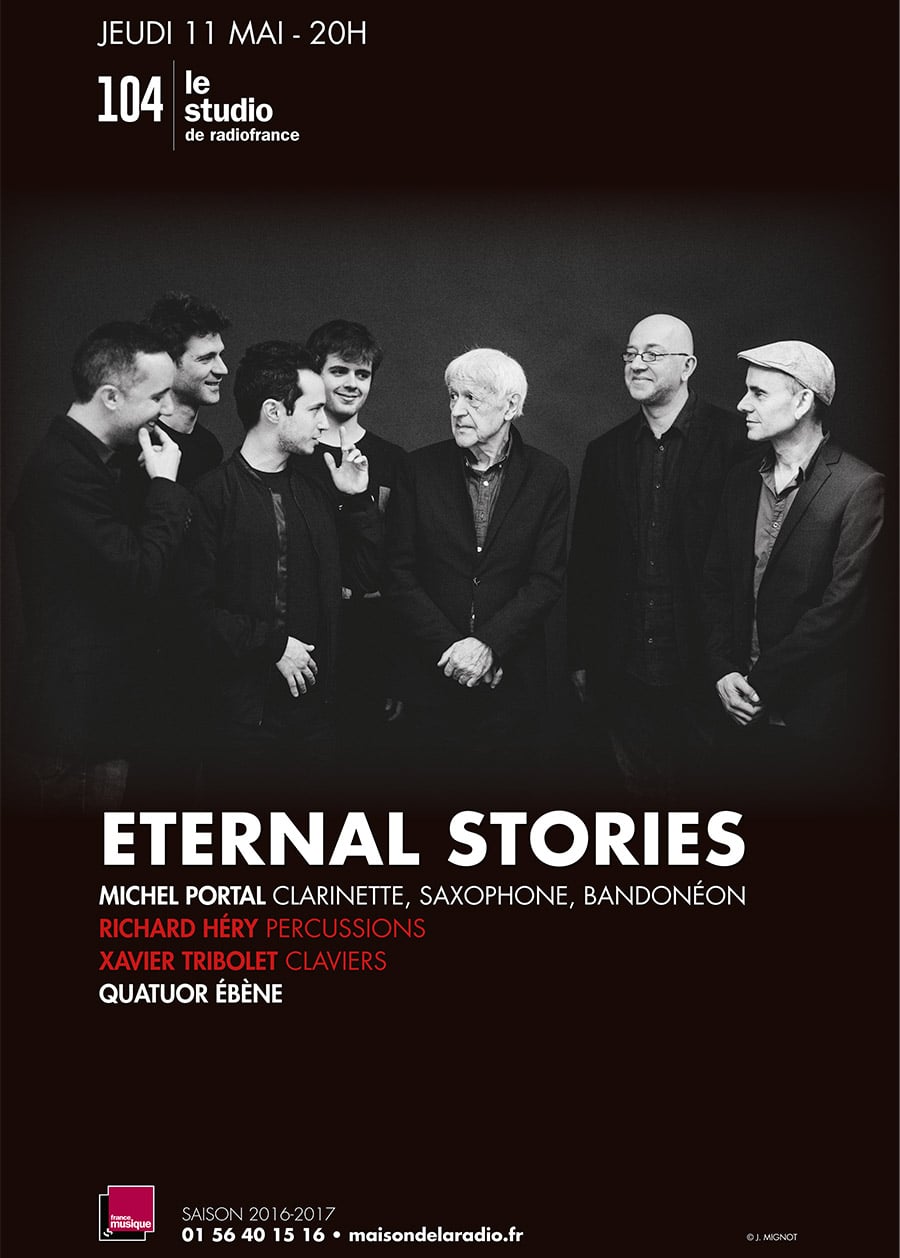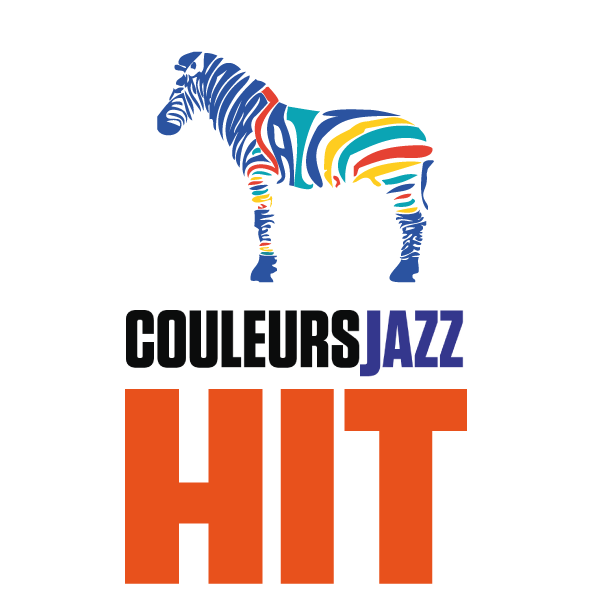 Michel Portal, clarinettist, saxophonist, bandoneonist, is even more at ease when he speaks classical music than when he improvises with his jazz friends.
One day, Frédéric Charbaut, artistic director of the Jazz Festival in St-Germain-des-Prés, convinced Miche Portal to create an original and unusual concert at the St Germain church in May 2013 with the Ébène quartet .
Total success!
Beauty, emotions, to such a point that producers resumed this formula, the following year at the Champs Elysees.
Richard Héry on drums and Xavier Tribolet, keyboard.
Success not denied.
Since this original event happens according to the possibilities of their busy agendas.
Then an album was finally produced and which has just been released this May 5 and which is a "Hit" Couleurs Jazz: "Eternal Stories" at Erato.
On the occasion of the release of this album, Radio France is organizing a public concert at Studio 104,
May 11 at 8 pm.
PS: We warn sensitive souls that this music and so much beauty can cause tears of emotion (we verified it before!)
—-===—-
Couleurs Jazz and Radio France are pleased to offer you 5 X 2 invitations to attend this exceptional concert.
Please register here site Couleurs Jazz et note : "1 or 2 places for Eternal Stories Concert – may 11 – at Studio 104 – Radio France"