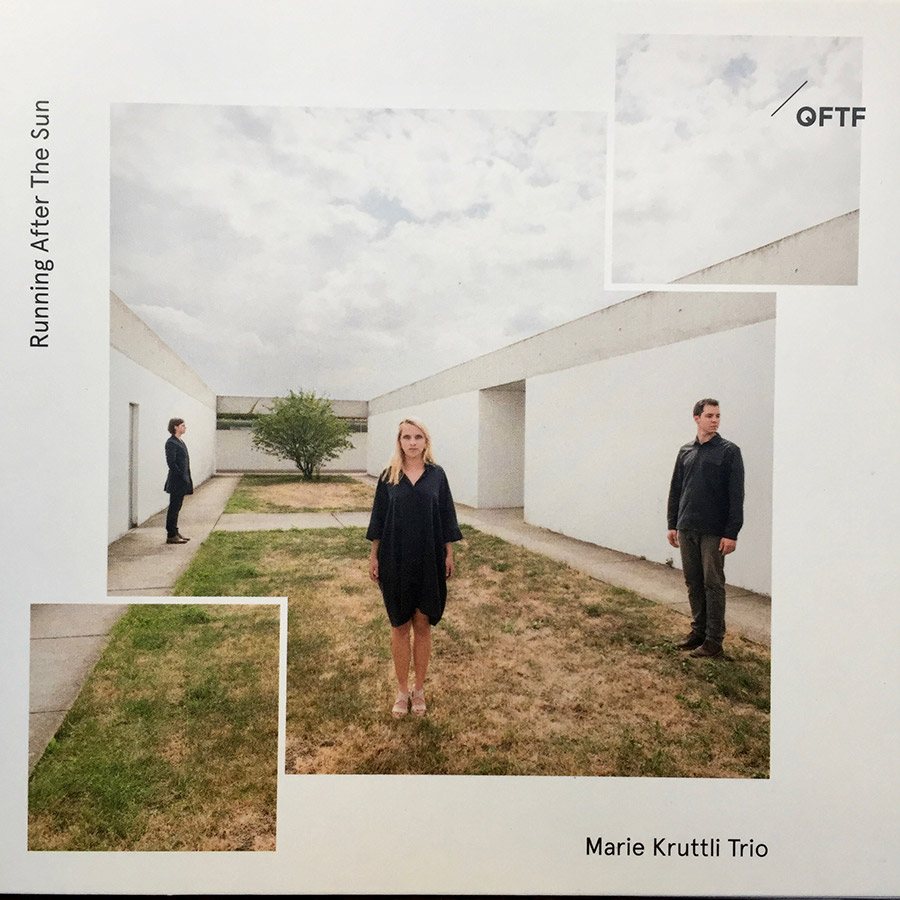 Marie Kruttli, pianist, Jazz composer, lives in Berlin, comes from Switzerland and has perfected her jazz training in New York. She proposes a second album very personal and inspired … Savant perhaps?
… When we tell her of our reflection on this subject, she answers us clearly, quietly but with the certainty of the real artists who know where they running lead them… towards the Sun?
Marie Kruttli: "Allow me to answer your question. This is contemporary jazz, yes! Jazz takes many different directions today. For my part, as an artist, I think it is our duty to move it forward and not keep it under a frame.
Didn't Miles Davis changed five times the course of the music of his time? Whether it's the birth of the "cool" or the second quintet or even when he started to pop and collaborate with people like Prince …
I understand that my music leaves some people perplexed. It is also inspired by classical music of the 20th century. Namely: I use many "polytonalities" (several tones superimposed). And it's not something familiar, at least not in jazz.
https://youtu.be/h44x9q5RYp0
Couleurs Jazz – What prompted you to do this project "Running After the Sun"? Why ? And already this title? What is this race towards the sun, a need for light?
Marie Kruttli – "Running after the Sun" is not the name of the project but the name of the album. It has a very specific meaning, it is true. I studied in Lausanne for my bachelor and then in Lucerne for my master.
I did a master "performance" which means that I specialized in playing my instrument. I did not choose to do a master pedagogy for example, which would have made things easier, in any case financially because I could have been teaching, being comfortable. After my studies, I left for three months in New York (where I recorded my CD in quintet "What Do I Miss") and I really liked this city. I then moved to Berlin because I did not want to go back to Switzerland. It seemed too small, asleep, not enough energy, things that happen everywhere and all the time. Since then, I decided to focus exclusively on my career as a jazz pianist, especially with my trio, with whom I Play my music. This state of mind and disposition first had as consequence that I was completely obsessed with finding concerts, criticisms etc … I got lost a bit, I could find no place for the creative aspect, the music. I would run after a kind of success, of light precisely and without even really knowing why, as if I had a mission. This did far away from the essentials. And shortly before we recorded the album, I became aware of all this and decided that I had to balance the administrative side with the creative side because I was unhappy … So here is where the title of the album comes from.
CJZ – What would you like the audience to remember of this music? What affects you in general and there in particular?
MK – In fact, I'm often divided on that. As I write music that some might call "not easy accessible" I always wonder how much I have to explain things, the process. My parents (who are musicians, but classical musicians) have often advised me to explain things more during my concerts. I thought a lot about that. And I tried to ask myself what I would like the artists to do if I were me in the audience, without necessarily knowing what was being played, demonstrated.
Well actually, I do not like the explanations … :-)!
I hate having audio guides in museums for instance.
It's like they're forcing me to feel something. I like to go to a museum and stop in front of a painting that speaks to me, that touches me, without knowing why. It does not matter that I know the time, the technique used, the political context of the time when the work was created.
The work touches me today and now. She has a direct link with me and my story, an abstract bond certainly, but there … Powerful.
I think that's why I do not explain my music.
Because I want to let people free to feel what they want.
I give you an example: my music can sometimes have "complex" rhythms. For example, 5, 7, 11, etc. These are metrics to which we are not accustomed to, as we are accustomed to the 4. However, I claim that all these metrics are "dansables" from the moment when there is not someone who told us just before … That it is complicated, that one could not tap with the foot on it. Sometimes ago, in jazz clubs, people danced on the song "Take Five" without any problem. A piece in 5, precisely. In some countries, these so-called "complex" metrics are more natural than the 4.
Let the listener take a chance to catch things fresh and simply let themselves be carried on.
I have had many times the chance to speak with listeners after my concerts. They told me things like "I understood nothing but I loved it" or "I do not know jazz but it was magnificent ". These people remain open, do not feel offended when they do not "understand" something. They read, beyond what they know, a moment of poetry, a dense moment, heavy in energy, a light and gentle moment … All that is universal language.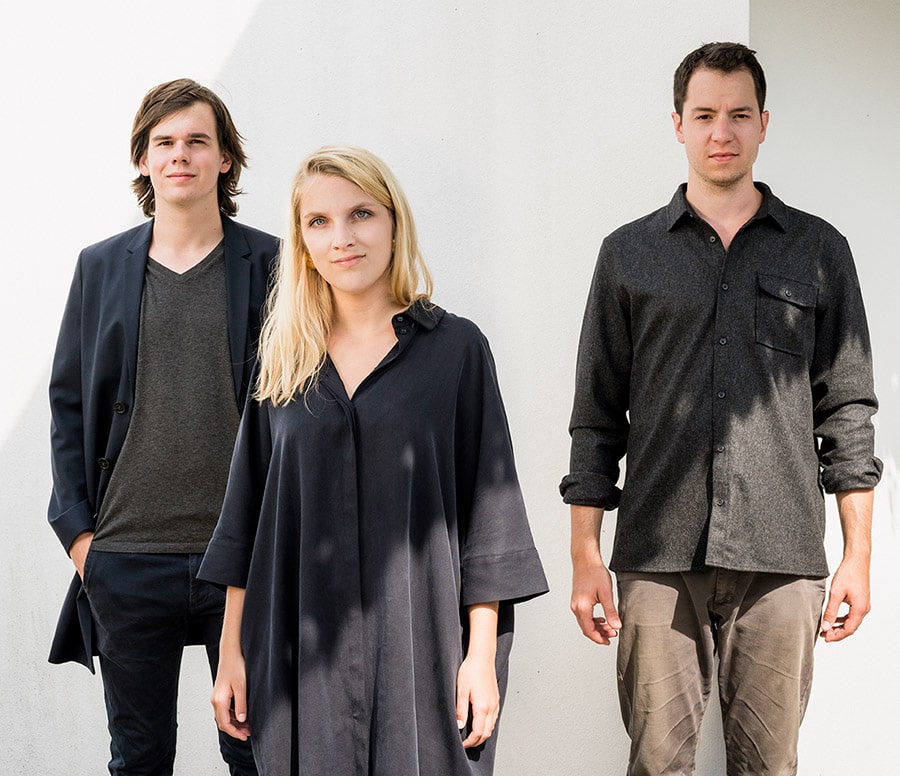 CJZ – What do you think of the current jazz? Music in general? Of its dissemination?
MK -I think that today's jazz can go in many different directions and I think that's fine. In any case, I am interested in the things that arouse. I have a hard time with people who see jazz as untouchable music, which makes things on the spot, which must be kept "intact" and put under a frame. As I said above, Miles Davis has changed five times the course of music of his time …
He has evolved jazz and I think it's our duty as artists to think about that. But I think these questions sound differently for all of us. As a general rule I would say that what makes a project sound good is its authenticity. I love authentic people.
In life and in music. I like the artists we recognize after three notes, people who have a strong musical personality.
CJZ – Can you tell us about your fellow musicians on this album?
MK -We have been playing for five years with Martin Perret and for 3 years with Lukas Traxel. I think we really built a group sound over time. Something very uniform. We get to know each other very well. I feel that the more you play with the same group, the more you become fearless. We trust each other. We are able to take risks, to dare, because we know that one or the other will be there to "catch up" with us. It's a bit like a dance … Sometimes it's one of the musicians who "holds the trick", remains very clearly in the shape, in the structure of a solo, while the other takes more freedom, plays With the tempo, makes it elastic … Then it returns, allowing the first to leave the frame in turn … Then to recover.
If we were to draw it, it would give something like this:
CJZ – Any other musicians you'd like to say a word about?
MK – Now, I am listening to Matt Brewer's "Unspoken". It's beautiful and it's with Aaron Parks, my favorite pianist. Almost every time he plays a melodic line, it has an effect on my stomach.
CJZ – A last word?
MK- I might add that I compose my music in a very intuitive way. I look for piano colors, rhythms, patterns that I like, that interest me. I never think in terms of what works, in terms of cadence or anything else. I rarely use the theory I learned at school to write. I am self confident: these are things that are there anyway, that I digested. Just like all the classical music I've heard since I was a baby.
And that's all, I think 🙂
—===—
Running After the Sun is an album QFTF