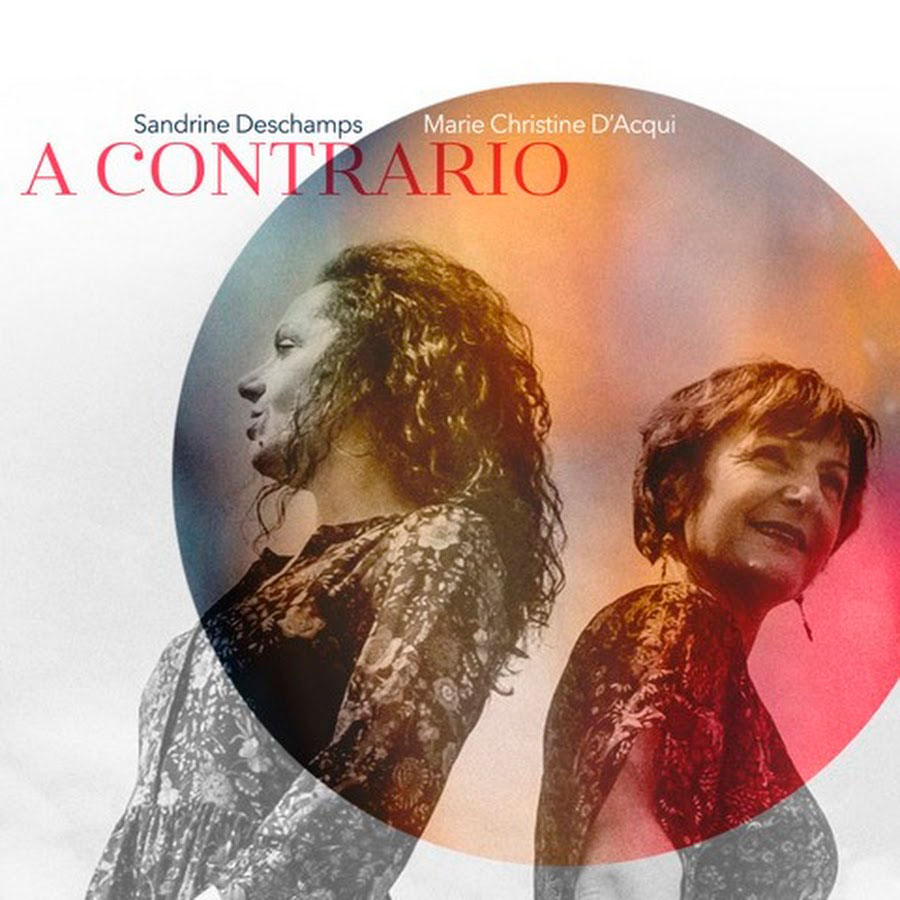 The double bass player from classical Marie-Christine D'Acqui and jazz singer Sandrine Deschamps wanted to marry two a priori opposing worlds, jazz and classical. The result? A first album full of poetry, delicacy and emotions which mainly tells stories of the life of women.
Recording an album as a duet with only a double bass to accompany the vocals was a risky gamble, in an age of sampling and loud arrangements. A gamble won: the duo A Contrario offering us an album of great beauty, where we constantly have the impression that they are not two, but three or four.
Marie-Christine D'Acqui and Sandrine Deschamps take up in their own way songs or standards that combine jazz, world music and baroque music and put the figure of women at the heart of the album. Moreover, of gypsy origin, Sandrine Deschamps performs "Djelem, djelem", the hymn of the gypsies, in an almost incantatory breath, to the liking of a melody which expresses all the magic of the Balkans. Sandrine Deschamps also composed two tracks: "Danse avec Moi" and "Shadows". In the first named, written in French, the singer's love of words and poetry, the pleasure of writing and improvising are expressed with brio and sensitivity.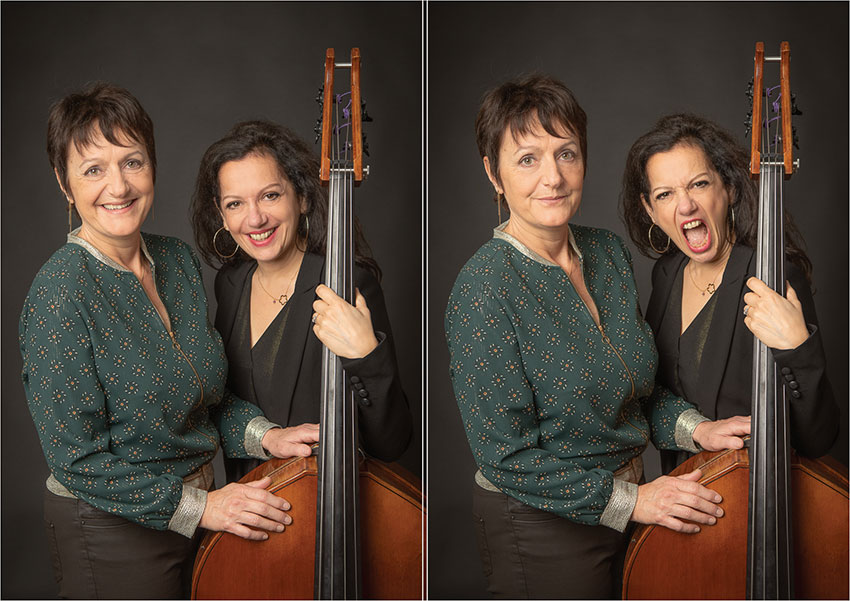 Marie-Christine D'Acqui, for her part, plays the standard "The Peacocks" (Jimmy Rowles) alone, and it is absolutely magnificent. The deep sound of his double bass gives the piece a form of fullness imbued with mystery. And the end reminds us why this piece is called "Peacock"…
There is in this duo a complicity, a complementarity and a joy in playing together that can be heard throughout the album. Their moving interpretation of "Saint James Infirmary" is a particularly strong example. The disc was released under Diego Imbert's label " Trebim Music ». 
Daniel Yvinec Artistic Direction.
Line Up:
Marie-Christine D'Acqui: double bass
Sandrine Deschamps: vocal