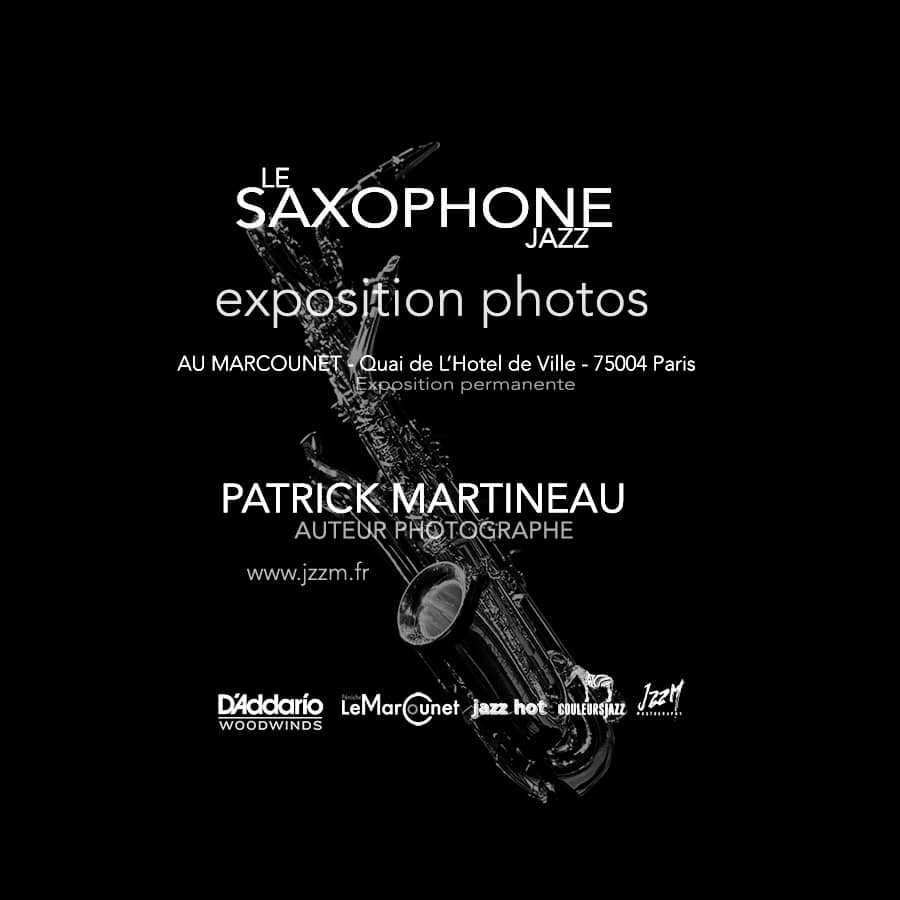 Farewell to the Double Bassers, welcome to the Saxophonists!
From June 5th, "Le Marcounet" barge and the master of these place, Arnaud Séité, welcome our photographer Patrick Martineau and his  new Jazz exhibition.
Square-shaped saxophonists portraits will decorate the famous barge's holds, where all these virtuoso puffers perform all year long …
Couleurs Jazz Digital magazine is a partner of this superb exhibition!