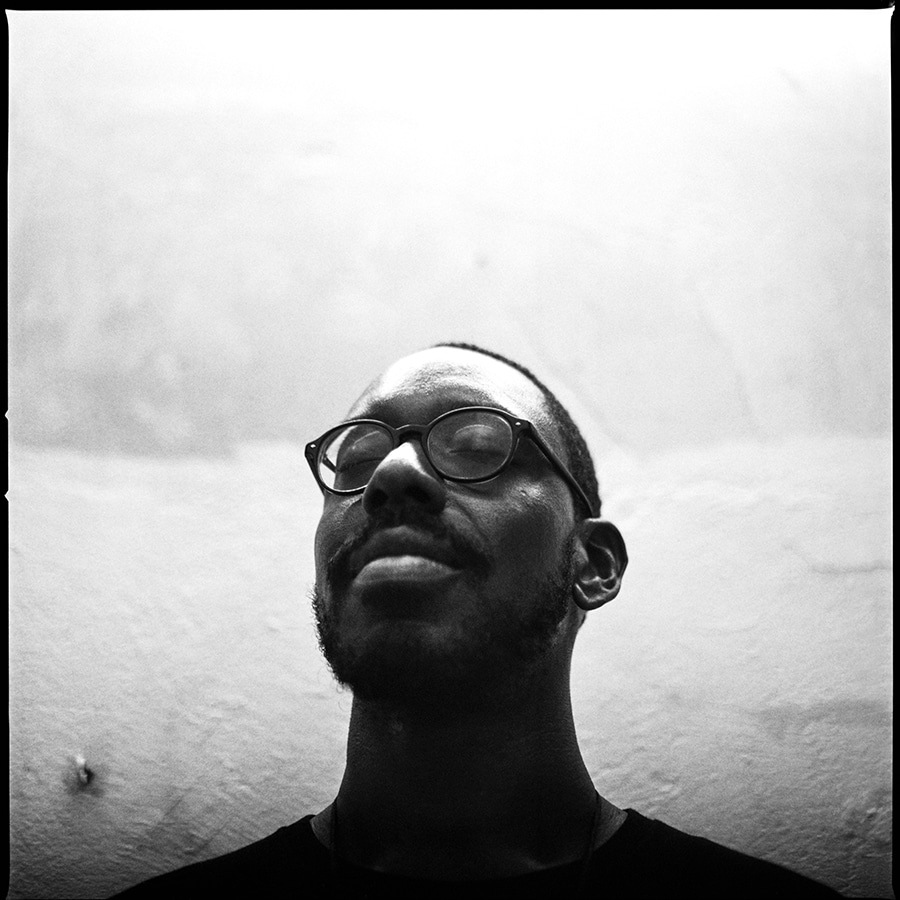 They are young, often from the English-speaking Antilles, live in London and represent the avant-garde of a new jazz "made in England".
Shabaka Hutchings, Soweto Kinch, the duet Binker & Moses especially : these jazzmen came and heard across the Channel have decided to challenge the current follow-up. While many jazz musicians, of their generation in Europe – and especially in France! – do clone clones, they have resolutely chosen radically different musical forms. Closer to a freely improvised jazz, often unstructured but still in exploratory research, both in terms of compositions – always original – and instrumentation.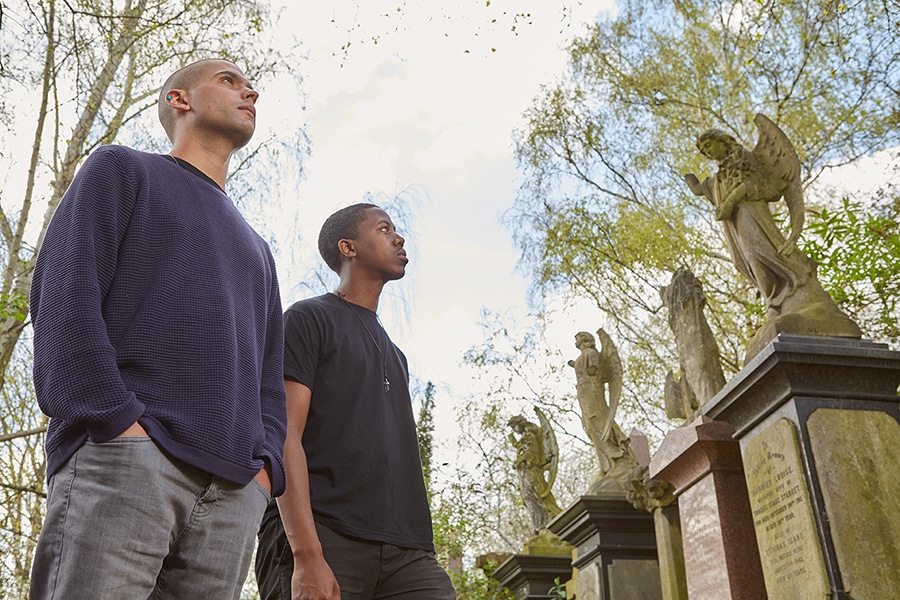 Binker & Moses ©Photo Andy Earl
At 34, Shabaka Hutchings (saxes / clarinet) is the leader of this movement. Raised at John Coltrane's bottle (in his free period) and Marshall Marshall's disciple Pharoah Sanders, one of the pillars of Sun Râ's great orchestra, Arkestra, he is at the helm of two bands alternately: " The Ancestors "and" Sons of Kemet ". It is with this last – created in 2011, the unusual instrumental composition (besides the saxophone-tenor, a tuba – Oren Marshall – and two drums – Seb Rochford & Tom Skinner), to the experimental and energetic music that comes close sometimes, following the leader's statements, "collective hysteria"! – that he will occur as part of the festival "Sons d'Hiver" (February 7 – Théâtre de la Cité internationale – Paris XIVè).
Note that the saxophonist just signed at Impulse! (Universal) with this band and will release at the end of March his third album with the somewhat provocative title, "Your Queen Is A Reptile", announced as a "spell manifest launched to the British monarchy" which the leader thinks it "validates class injustice and racial discrimination" !!!! A whole political and musical program!
Born in London in 1978, raised in Birmingham, Soweto Kinch is one of those musicians who had a direct and decisive influence on Shabaka Hutchings in particular. Like many British jazzmen of the new generation, the saxophonist is a musical "sponge", able to juggle post-bop and free jazz, from modal jazz to idioms of freely improvised music, introducing here and there a touch of hip-hop and its Caribbean origins.
At the head of his Trio (Nick Judd, double bass, and Gregory Hutchinson, drums), he delivers a style of stylistic breaks, always renewed and evolving resolutely in contemporary forms (Festival Sons d'Hiver – Feb 7 – Théâtre de la Cité internationale – Paris XIVè).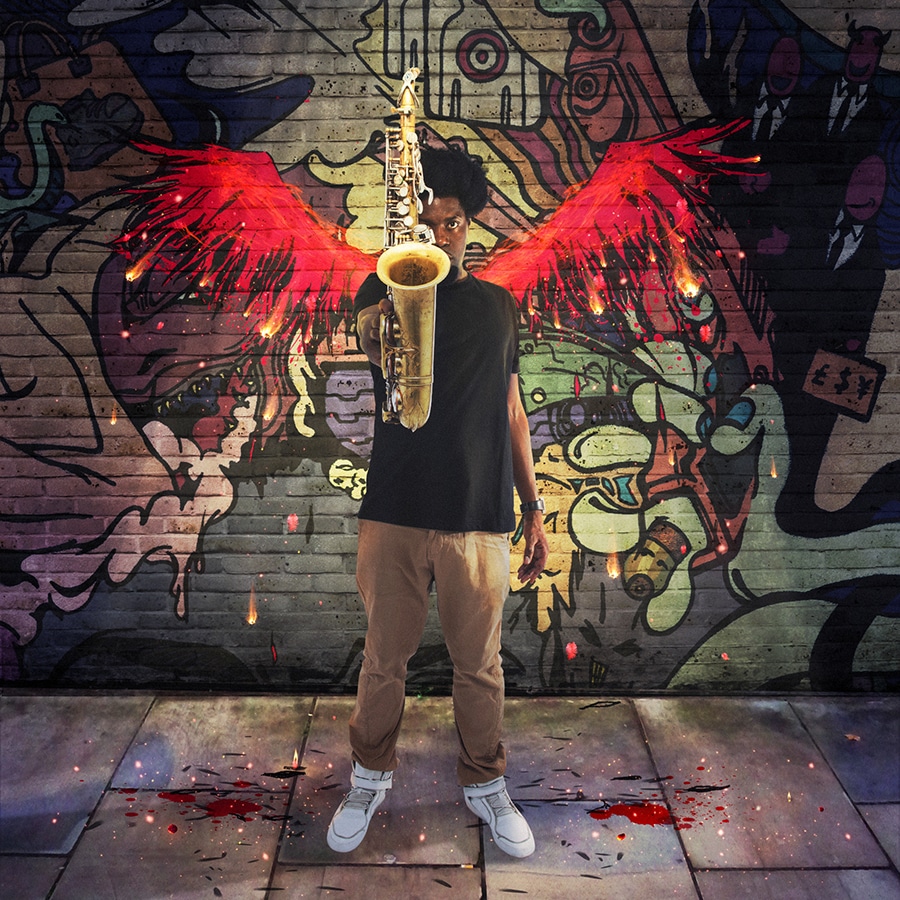 Soweto Kinch ©Photo all rights reserved.
Binker Golding and Moses Boyd, in other words the Binker & Moses duo, is one of the true revelations of the new British jazz scene. The young free electrons that are respectively the saxophonist and the drummer form a pair, often explosive, in John Coltrane and Elvin Jones style- and especially later, with Rashied Ali for "Interstellar Space", a disc released in 1967 – or Sonny Rollins and Philly Joe Jones. Jazz in full boiling, unbridled improvisations but always handled with subtlety between original themes: these are some of the ingredients of their style to the ambitious imagination (They play at the Duc des Lombards, Paris, January 31 janvier & February 1 – two sets : 07:30pm & 09:30pm).
Finally, we can find the very stirring and bubbling new London jazz scene on a compilation, directed by … Shabaka Hutchings and entitled "We Out There" (Brownswood Recordings). Or the opportunity to discover some of the most promising elements of jazz that is not afraid to upset habits, codes and certainties. A breath of fresh air in these times of soft consensus and following-up.
Photo de couverture : Shabaka Hutchings ©Photo  Adama Jalloh