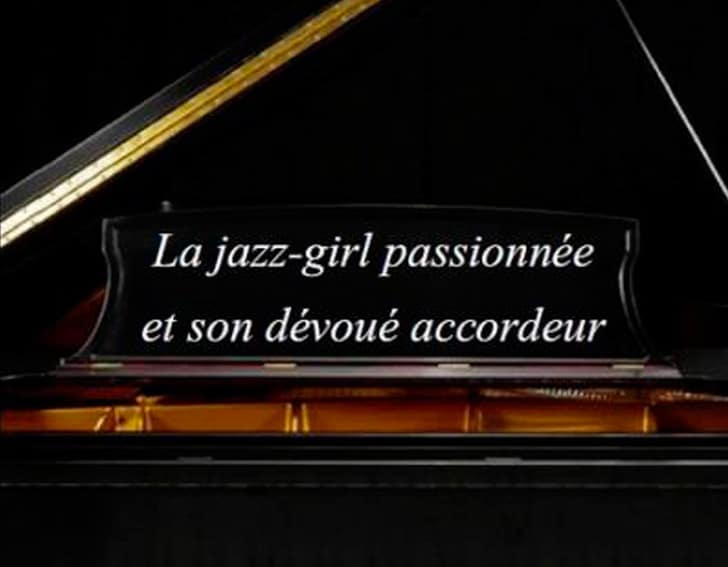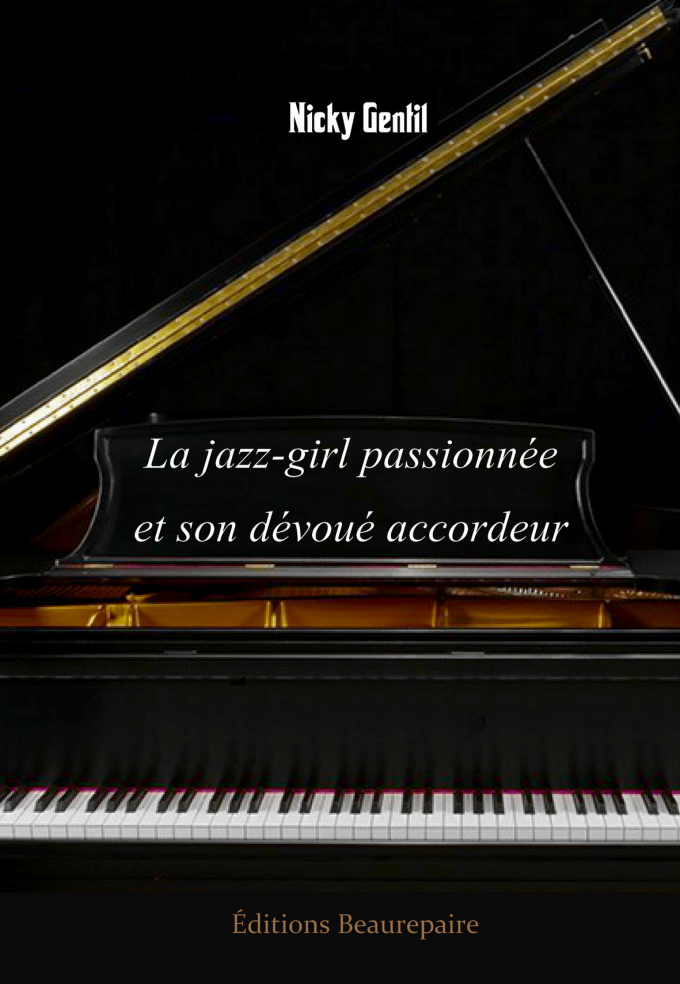 What was Nicky Gentil's motivation to write this book ?
"A few years ago, a jazz pianist said to me: "A passion is like a treasure sent from heaven.  When you receive it, you are merely the vehicle which carries it, and you have a duty to pass it on."  These words had a deep impact on me.
I have a passion for piano blues that I share with other people by playing in public, by giving introductory lessons, and now through my writing.  The motivation to write this collection of short stories arose therefore from the simple wish to communicate to other people some of the immense joy that my passion brings to me.
I initially wrote a few stories to entertain a friend – my piano tuner – who also has a passion, in his case – as one might imagine – for pianos. Thus the idea to write this book came about and it has been a deeply rewarding activity for me since, having been a translator for some years, I love juggling around with expressions and playing with words. In my book "La jazz-girl passionnée et son dévoué accordeur", I therefore hope that I have not only managed to express the immense joy which my passion brings to me, but also some of the music knowledge I have acquired over the years, together with my discovery of the complex, fascinating, mysterious piano tuning profession.
———////////———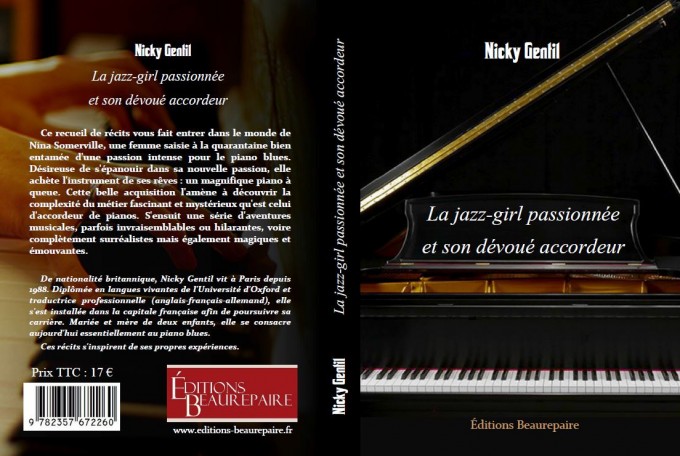 I felt it was particularly important to share this recent personal discovery.  A few years ago, I was lucky enough to be able to buy the piano of my dreams, a magnificent baby grand, and it was at this point in my life that I began to understand the true importance of a piano tuner's work: even the best piano in the world will never sing gracefully if it is out of tune or poorly tuned.  It's as simple as that."
Extract of the book
A highly gifted "piano tuner supremo" was already present in the room.  An ace among aces who usually worked in prestigious concert halls for world-famous pianists such as Daniel Barenboim or Martha Argerich and now, to make matters worse, the name to beat all others was hovering directly over the piano – the name of the King of jazz improvisation.  THE Keith Jarrett!  Mister Köln Concert himself!
The jazz-girl finished playing her piece and declared the piano absolutely perfect.  Her piano playing, on the other hand, had been quite the opposite.  Utterly shameful!   Once again, she felt really small.
Now it was the piano tuner's turn to try to retrieve the situation.  He loved blues and, with his usual kind manner, would always go to great lengths to encourage his client, regularly congratulating her on the progress she was making.
"That was great.  I loved it.  It's very different from the blues pieces you generally hear. I really enjoyed what you've just played."
Touched by his tactful approach, she relaxed, thanked him for the compliment and explained:
"The reason it sounds different is because it's a jazz arrangement of the theme from a Mozart piano concerto. I've just written it."
The piano tuner liked the idea so much that he took a copy of the piece away with him when he left.
Keith Jarrett, on the other hand, was not ready to leave.   On the contrary, his presence seemed to linger on in the room long after the departure of François Pradel, and this was a mere harbinger of things to come…
The Cameroon music school
Arbre à musique is a small charitable organisation, which was set up in 2005, in response to a simple but surprising observation made by Raymond Pendé, a young Cameroon student, who was in France to complete his studies.  One day, he expressed his surprise at seeing more musical instruments in the bedroom of one of his flatmates – an amateur musician – than in the music classes of his home country.  This comment galvanized his friends who set up Arbre à musique with the aim, among other things, of creating the first music school in Yaoundé.
In the book, I tell the story of the voluntary work which two piano tuners (mine and a friend/colleague of his) carried out for Arbre à musique during a two-week stay in Yaoundé.  Their job was to repair and tune around fifteen very old second-hand pianos, which the school had just inherited.  The task was nothing short of herculean.  They would normally have required fifteen weeks, or even fifteen months, to do the job properly.   And yet, these two piano tuners – who usually work in prestigious concert halls – absolutely loved the experience.   For one thing, they were treated like true heroes : every time they released a repaired piano, to their immense satisfaction, they would sit back and watch as the Cameroon children jumped for joy before running enthusiastically to take their lessons, which involved two, sometimes three children, playing on the same piano at the same time!
This part of the book practically wrote itself.  Initially, I had not planned on telling the story of this amazing adventure.  It just seemed to pop into the book all by itself – as if the children who were jumping for joy at the sight of the pianos were saying: "Can we please be in your book?  Go on… pretty please!"  So, I decided to respond to their request not only by including them in the book, but also by taking the decision to support Arbre à musique if ever I managed to get my book published.
A few weeks ago, when I contacted Raymond Pendé to tell him about my idea, he was extremely moved.  But I was even more so when he said to me: "I fight an extremely tough battle.  But I continue to teach children to sing or to play an instrument in the hope that this will stop them from picking up a weapon."