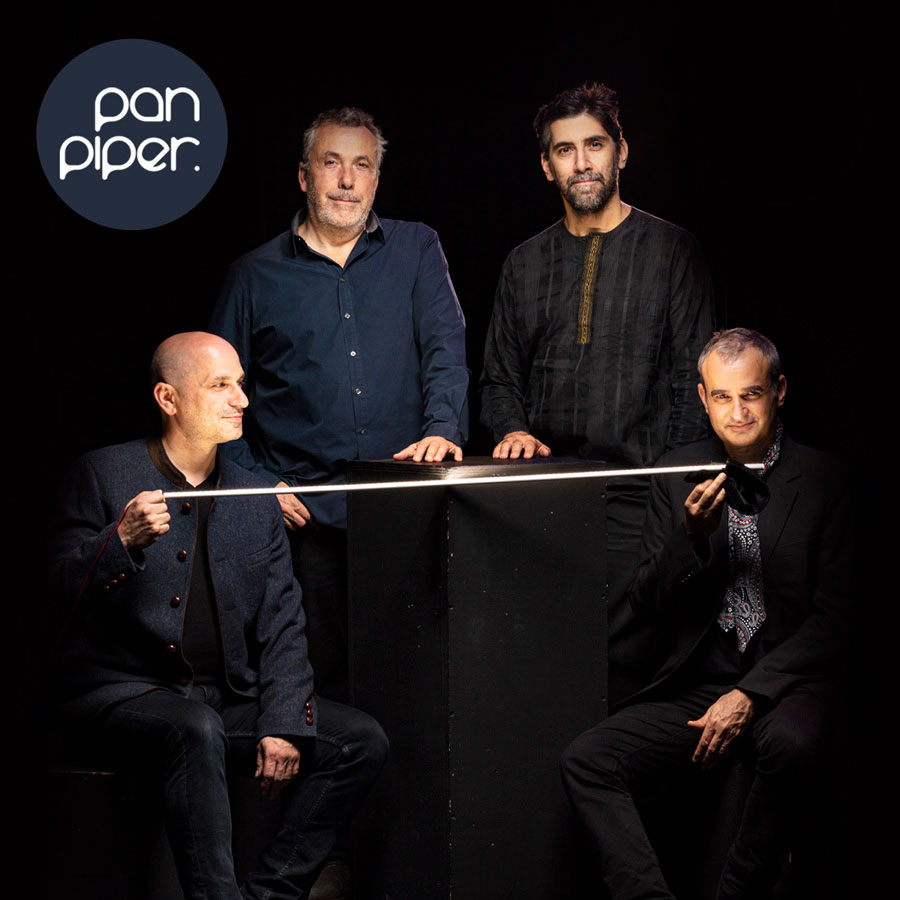 For this evening at the Pan Piper, under the aegis of SACEM, the pianist-composer Jean-Marie Machado will perform in three different configurations: solo, then in duet with his accordionist accomplice, Didier Ithursarry and finally in 4tet with his band, Majakka Project.
We invite you to take this opportunity to listen to the exclusive interview he had kindly given us during the last jazz biennial of Perreux, of which he is the current artistic director.
JEAN-MARIE MACHADO SOLO
After three decades of creation, Jean Marie Machado's creation crosses several universes, classical music learned from the great concert artist Catherine Collard, jazz, chiseled alongside the greatest American and European jazzmen, world and traditional music shared with Naná Vasconcelos.
Line Up:
Jean-Marie Machado : piano
JEAN-MARIE MACHADO & DIDIER ITHURSARRY DUO
Esquissée au sein du grand ensemble Danzas, la complicité entre Jean-Marie Machado et Didier Ithursarry trouve ici son plus bel aboutissement, celui de l'expression duelle et du partage le plus exigeant. Ils poursuivent leur dialogue d'une exceptionnelle profondeur, dans un mano a mano amical et poétique.
Sketched within the large Danzas ensemble, the complicity between Jean-Marie Machado and Didier Ithursarry finds its most beautiful outcome here, that of dual expression and the most demanding sharing. They continue their dialogue of exceptional depth, in a friendly and poetic mano a mano.
Line Up:
Jean-Marie Machado : piano
Didier Ithursarry : accordion
MAJAKKA PROJECT
Majakka means "lighthouse" in Finnish. Like a metaphor for resuming and rewriting music, melodies visited throughout his artistic journey. This program with a very specific identity, brings into play the notion of clarity, light, the dawn, but also the idea of twilight and dark. Jean Marie Machado invited three personalities of today's music, met at different times along the route.
Line Up:
Jean-Marie Machado: piano
Keyvan Chemirani: percussions
Jean-Charles Richard: saxophones
Vincent Ségal: cello
Schedule: Doors open at 07:45pm – Concert starts at 08:00pm