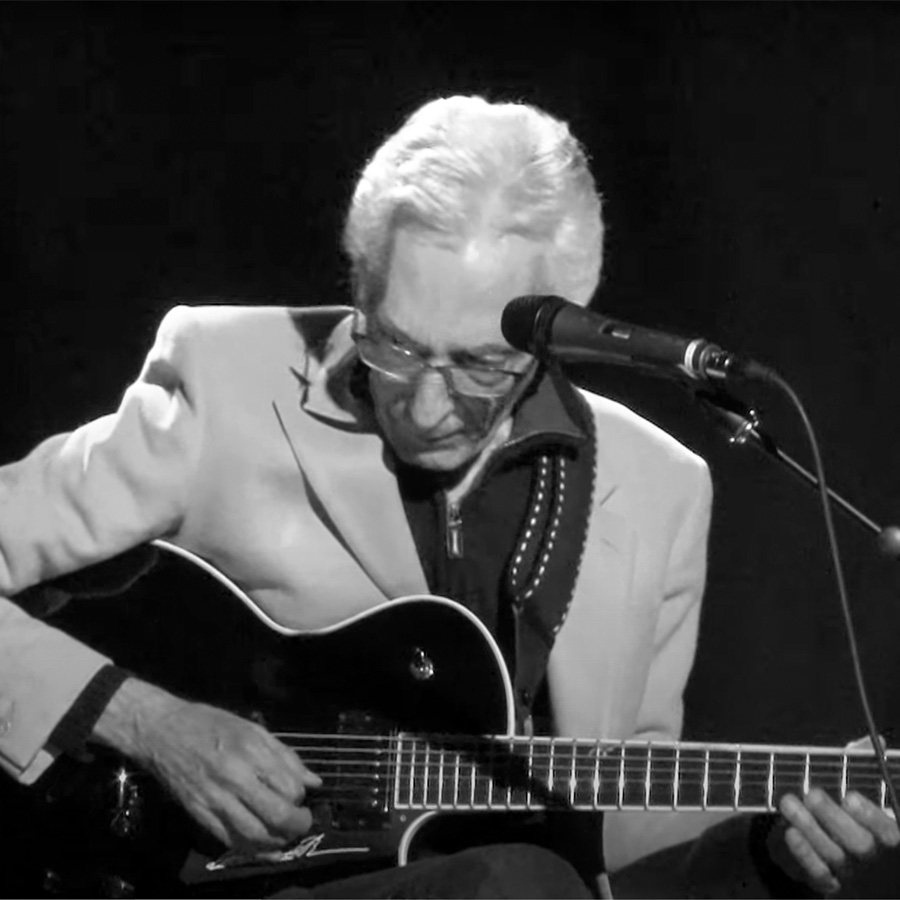 Guitarist Pat Martino is no more. The one who overcame a brain aneurysm in the 1970s and then re-learned the guitar died of a long-term respiratory illness on November 1, 2021, in his native Philadelphia home. Known for his fast and modern phrasing, he gave us 27 albums as a leader and collaborated on several others as a sideman.
Pat Martino – an inimitable style
He made his first chords at the age of 12 and turned pro in 1961 at the age of 17. It was through his father, Carmen "Mickey" Azzara, singer in clubs in Philadelphia that he discovered jazz and learned music in good hands: Dennis Sandole for harmony, classes with Johnny Smith (for his legato ) and a few meetings with Wes Montgomery. Pat Martino's style is unmistakable: creative and incisive, a very fast and harmonically rich staccato phrasing, make him one of the main bebop guitarists like Joe Pass, Wes Montgomery or Jim Hall. (source wikipedia)
The Island – Pat Martino Organ Trio (inspired by Começar de novo – Ivan Lins)
Pat Martino, guitar / Pat Bianchi, organ / Carmen Intorre Jr., drums (Festi Jazz International de Rimouski 2015)
Interview at Festi Jazz International of Rimouski 2015
We met him a few moments after his concert on Friday September 4, 2015 at the Festi Jazz International in Rimouski. We discussed, in English, his state of health, what he likes about the organ trio format, his quote "jazz is a history item", what he teaches young musicians and guitarists, his most recent album Nexus with Jim Ridl, and to conclude, his response when asked about his best moment in concert. Directed by Coco Jazz and Claude Thibault.
A helping hand from Denis Chang (DC Music School)
In 2016 the guitarist collaborated with the guitarist Denis Chang (DC Music School) by creating the series of courses In The Style of Pat Martino. If you are interested in the history of the jazz scene in NYC and the United States in the 1960s, Denis recommends his autobiographie.
Pat Martino – Étude jazz blues (extrait)
©Photo Header Tom Beetz
The origine of this paper is visible on the excellent site of our Quebecois partner, SortiesJAZZnights.com