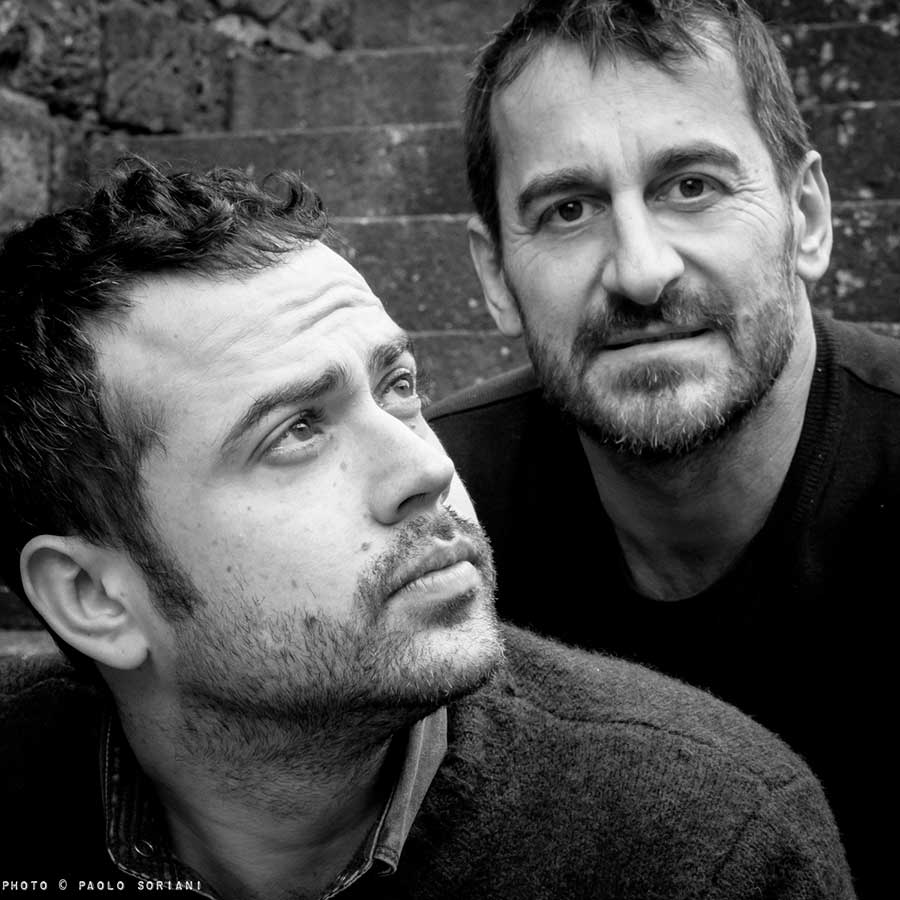 As part of the Jazzycolors* Festival, the Istituto Italiano di Cultura of Paris invites an unpublished duet in France, the saxophonist Francesco Bearzatti and one of the new great talents of the Italian piano, Giovanni Guidi.
Francesco Bearzatti very well known to the Parisian public, is a formidable saxophonist as at his ease in a Jazz with Rock influences as in the execution of pieces with soft and light lyricism. The regulars of the Sunday Jazz Loft, of which he has been the artistic director for several years, have appreciated his huge palette of colors in solo, duets, trios, quartets, …
To listen to this born improviser, is the assurance of surprises and discoveries always renewed.
«I love playing duets! I like doing it with my eyes closed, improvising totally. I like to take classic themes and distort them … But I especially like to be in total harmony with the musical partner of the moment, to try to dissect the present moment, unique and irreplaceable». Francesco Bearzatti
Giovanni Guidi is part of the new guard of the most important pianists-composers of Italian jazz. In 2017, he won the prize for best Italian album from a jury of 60 critics and jazz journalists. Noticed, by the producer Manfred Eicher, he signs at ECM after being taken from the beginning of his career, under the wing of Enrico Rava.
This concert augurs beautiful surprises and a rare moment of jazz music in the exceptional setting of the Hotel de Gallifet, located in the heart of the Faubourg Saint-Germain, headquarters of the Italian Cultural Institute in Paris.
The Jazzycolors Festival is organised by the Forum des instituts culturels étrangers à Paris, the FICEP.
The Concert will take place on Friday November 16 at 08:00pm.
Tickets: 5€. On line on the Festival site.
Cover photo ©Paolo Soriani